Axios Pro Rata
March 28, 2018
Top of the Morning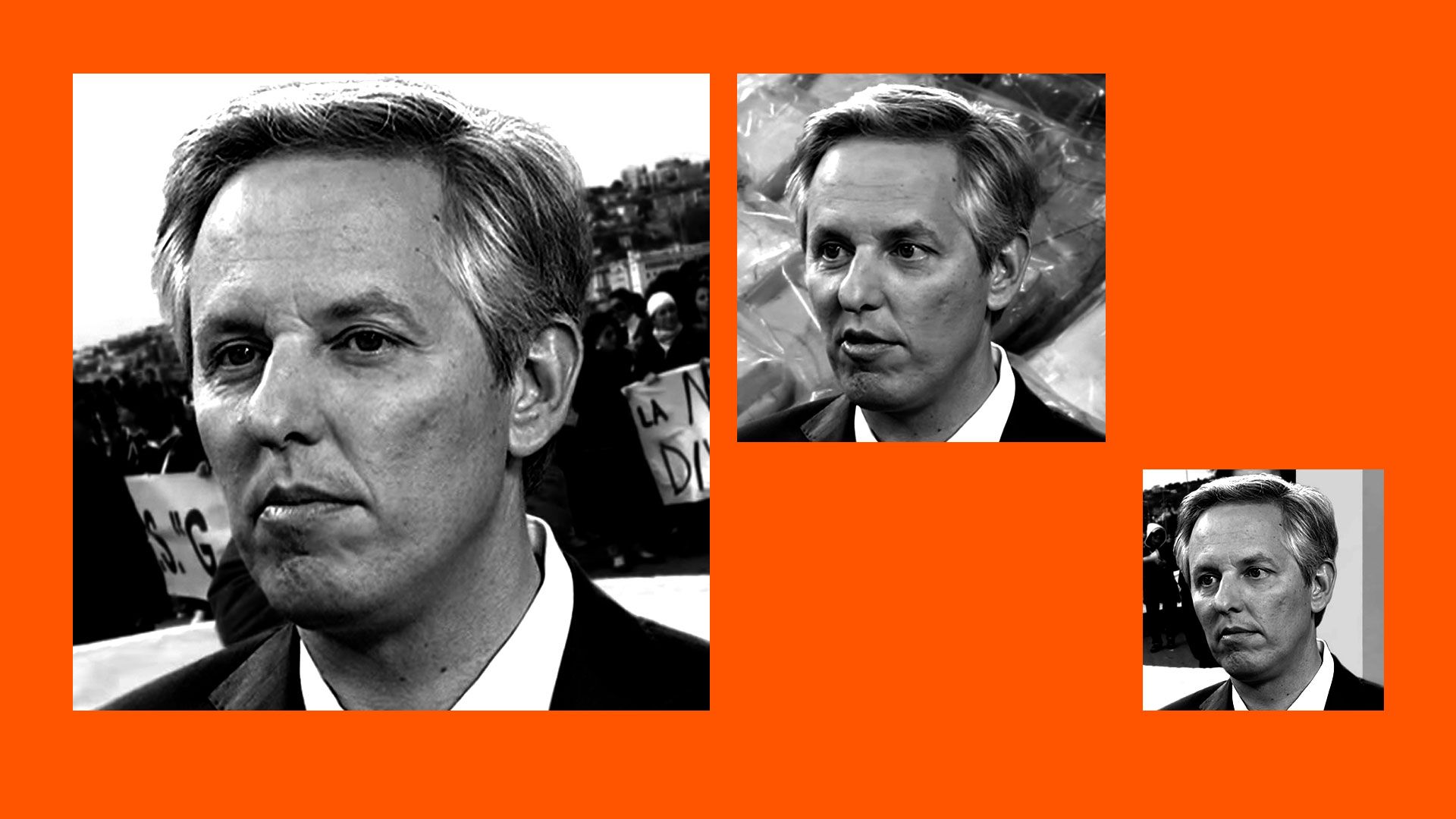 A man involved in the 2015-2017 campaign to oust two top SoftBank executives has ties to Cambridge Analytica, Axios has discovered.
Backstory: SoftBank executives Nikesh Arora and Alok Sama came under reputational attack for more than a year, including anonymous public letters, complaints to U.S. and Indian regulators and purported leaks of personal financial information. SoftBank would eventually clear both men and call the saga an act of "sabotage," but all of it helped lead to Arora resigning and Sama being prevented from taking a key role with the $100 billion Vision Fund.
SoftBank never discovered the culprit, but the WSJ reported Monday that a key figure was Italian investor Alessandro Benedetti (who denies having had any involvement). WSJ does not explicitly lay out a motive, but implies that it could have been a power play to help SoftBank's Rajeev Misra, who later became head of Vision Fund and has since gained even more internal responsibilities. Misra isn't commenting publicly, but has privately told people he's being set up.
Also mentioned in the WSJ story is Nicolas Giannakopoulos, a Swiss and Greek citizen who is the only non-attorney already known to have been part of the shareholder campaign, because he had emailed some of the public letters to both journalists and members of the SoftBank board.
What's not noted by WSJ or earlier SoftBank reporting, however, is that Giannakopoulos has established ties to Cambridge Analytica and its parent company SCL Group.
From a 2017 Fast Company article:
Until recently, one of his stable of Swiss companies shared an address and phone number with SCL's Geneva office... Asked about his activities for SCL in Switzerland by Sarawak Report, Giannakopoulos claims to being "their partner for a long time." But, he said, "the truth is that I have not done anything yet!"
[Note: Sarawak Report is an investigative journalism site credited with uncovering major political corruption in Malaysia, and Giannakopoulos is a regular character in its reporting, including stories about SCL.]
Bottom line: Cambridge Analytica's (now former) CEO was recently caught on tape, bragging about his firm's ability to digitally disseminate misinformation to impact political elections. There is no evidence that it or SCL were involved in the SoftBank situation, but it's hard not to think about how digital espionage in the political sphere could be applied to the corporate sphere. And Nicolas Giannakopoulos has ties to both.
The BFD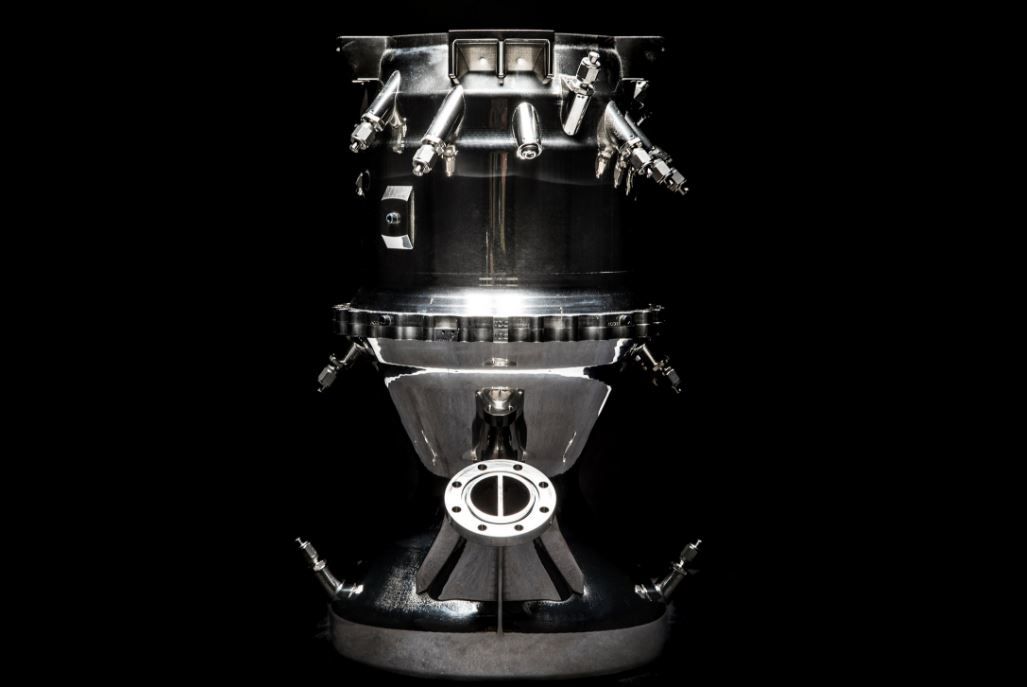 Relativity, a Los Angeles-based developer of an "automated process for manufacturing and launching entire rockets from conception to production," has raised $35 million in Series B funding. Playground Global led, and was joined by return backers Social Capital, YC Continuity and Mark Cuban.
Why it's the BFD: Because we're talking about 3D-printed rockets, including engines and most of the boosters. If that's not enough, you're either dead inside or have a much more interesting life than me.
Bottom line: "The company has what it says is more than $1 billion in letters of intent and memoranda of understanding for launches, although none have yet been converted into firm contracts." — Jeff Foust, Space News
Venture Capital Deals
🚑 Oscar, the health insurance startup co-founded by Joshua Kushner and Mario Schlosser, has raised $165 million in new funding at what we're told is a $3.2 billion post-money valuation. Founders Fund led, and was joined by other insiders like 8VC, Verily Life Sciences, Fidelity, General Catalyst, Capital G, Khosla Ventures and Kushner's Thrive Capital. http://axios.link/fCda
• Root Insurance, a Columbus, Ohio-based car insurance startup that leverages driver data via mobile apps, has raised $51 million in Series C funding. Redpoint Ventures led, and was joined by Scale Venture Partners and return backers Ribbit Capital and SVB Capital Partners. http://axios.link/pqTU
• 3vjia.com, a Chinese 3D home design site, raised around $48 million in Series B funding led by Chinese furniture retailer Red Star Macalline Group. http://axios.link/mtCX
• Arraiy, a Palo Alto, Calif.-based computer vision and machine learning platform for film and TV industries, raised $10 million in Series A funding. Lux Capital and Softbank Ventures co-led, and were joined by Dentsu Ventures, Cherry Tree Investments and return backers from IDG Capital and CRCM Ventures. http://axios.link/pOo7
• Remesh, a New York-based AI-driven research platform, has raised $10 million in Series A funding led by General Catalyst. http://axios.link/7xGy
• Kloudless, a Berkeley, Calif.-based enterprise storage integration platform, has raised $6 million in Series A funding. Aspect Ventures led, and was joined by Bow Capital, Alibaba Taiwan Entrepreneurs Fund, Heavybit, Ajay Shah, Tim Draper and David Sacks. http://axios.link/xa3M
⛽ Dandelion, a New York-based residential geothermal company spun out of Alphabet last year, has raised $4.5 million. NEA led, and was joined by BoxGroup, Ground Up and return backers Borealis Ventures, Collaborative Fund and ZhenFund. http://axios.link/Wusg
• Shift, a San Francisco-based startup focused on helping military veterans transition into civilian careers, has raised $4 million in seed funding led by Andreessen Horowitz. www.shift.org
• Neighbor, a Salt Lake City-based P2P self-storage platform, has raised $2.5 million in seed funding from Peak Ventures and Pelion Ventures. www.storewithneighbor.com
• Valohai, a Finland-based machine learning platform-as-a-service startup, has raised $1.8 million in seed funding led by Superhero Capital. http://axios.link/Giol
• CardUp, a Singapore-based provider of payment solutions to small businesses, has raised around US$1.7 million from Sequoia India and SeedPlus. http://axios.link/0kj3
Private Equity Deals
• Eggplant (f.k.a. Testplant), a digital automation intelligence company owned by The Carlyle Group, has acquired the web performance unit of NCC Group (LSE: NCC). www.testplant.com
⛽ EMR Capital and Adaro Energy (Indonesia) have acquired Rio Tinto's remaining stake in Australian coal asset Kestral for $2.25 billion. http://axios.link/6BSH
• Equistone has sponsored a management buyout of WHP Telecoms, a UK-based provider of services to the mobile telecoms infrastructure sector, from Palatine Private Equity. www.whptelecoms.com
🚑 General Atlantic has invested in Landmark Health, a Huntington Beach, Calif.-based provider of at-home medical care for chronically-ill patients. www.landmarkhealth.org
• National Response Corp., a Great River, N.Y.-based specialty compliance and environmental services company owned by J.F. Lehman & Co., has acquired Cleanline, a provider of provider of environmental, industrial and emergency response services in the UK. www.nrcc.com
• Silver Lake has invested $500 million for a minority stake in Credit Karma, a San Francisco-based credit score improvement and tracking company, via a secondary share deal. www.creditkarma.com
• Strand Equity, has acquired a minority stake in Youth To The People, a San Leandro, Calif.-based superfood skincare brand. www.youthtothepeople.com
Public Offerings
• Bilibili, a Chinese animation streaming platform, raised $483 million in its IPO. The company priced 42 million shares at $11.50, for a fully-diluted market value of around $3.2 billion. It will trade on the Nasdaq under ticker BILI, while Morgan Stanley was lead underwriter. Shareholders include IDG-Accel (7.6% pre-IPO stake), Legend Capital (5.9%) and Tencent (5.2%).
• Cushman & Wakefield, a real estate brokerage backed by TPG, is talking to bankers about an IPO, per Bloomberg. http://axios.link/uNDx
• GreenTree Hospitality Group, a Chinese economy and mid-scale hotel franchisor, raised $143 million in its IPO. The company priced 10.2 million shares at $14, which was well below initial plans to offer 19.4 million shares at $16-$18. It will trade on the NYSE under ticker GHG, while Morgan Stanley was lead underwriter. GreenTree reports $44 million in net income on $120 million in revenue for 2017.
🚑 Homology Medicines, a Bedford, Mass.-based gene editing company, raised $144 million in its IPO. The company priced 9 million shares at $16 (high end of range, with share number increased). It will trade on the Nasdaq under ticker FIXX, while BofA Merrill Lynch served as lead underwriter. Homology had raised around $127 million in VC funding from 5AM Ventures (24.8% pre-IPO stake), ARCH Venture Partners (22.4%), Deerfield Management (14.7%), Novartis (7.3%), Fidelity, HBM Healthcare Investments, Maverick Ventures, Rock Springs Capital, Vida Ventures, Vivo Capital, Alexandria Venture Investments and 5AM Ventures. http://axios.link/oW4a
• Rackspace, a San Antonio, Texas-based managed cloud services provider owned by Apollo Global Management, is considering an IPO that could value the company at around $10 billion, according to Bloomberg. http://axios.link/nMFA
Liquidity Events
• Google has agreed to acquire San Francisco-based GIF platform Tenor, which had raised around $14 million from firms like Menlo Ventures and Redpoint Ventures. One source puts the price tag just north of $100 million plus employee retention packages, although another source says that's a bit too low. http://axios.link/m9Pu
More M&A
⛽ Concho Resources (NYSE: CXO) has agreed to buy RSP Permian (NYSE: RSPP) for around $8 billion in stock, or around $50.24 per share (29% premium over Tuesday's close). It would give Concho the largest drilling program in the Permian Basin. http://axios.link/TEoR
• Life360, a family networking app that has raised over $90 million, has acqui-hired PathSense, maker of a location-based mobile app development kit. http://axios.link/IIyR
• Murray & Roberts, a listed South African retailer, has rejected a nearly $600 million takeover offer from Germany's ATON. http://axios.link/Cfnj
🚑 Nestle, Kraft Heinz and Unilever are expected to bid for Horlicks, a health nutrition company being sold by GlaxoSmithKline, according to Reuters. The deal could be worth north of $4 billion. http://axios.link/dMSZ
• NXP Semiconductors (Nasdaq: NXPI) has sold its 40% stake in a Chinese chip design JV to partner Advanced Semiconductor Engineering (Taiwan: 2311) for $127 million. http://axios.link/v3Gc
🚑 Takeda Pharma (Tokyo: 4502) said it is considering a takeover offer for British drugmaker Shire (LSE: SHP), which has a market value north of $40 billion. http://axios.link/v7FD
🍕 Tyson Foods (NYSE: TSN) confirmed that it is exploring the sale of its pizza crust business. http://axios.link/pE0G
Fond farewells
Two well-funded startups called it quits yesterday:
Shyp, an on-demand shipping company that had raised over $50 million (most recently at $225m post-money) from firms like Kleiner Perkins, Homebrew and Sherpa Capital. CEO Kevin Gibbon penned a postmortem.
Lytro, a lightfield tech company that had raised around $200 million from firms like Andreessen Horowitz, Blue Pool Capital, NEA and Foxconn. Many of the employees are headed to Google.
Final Numbers
Facebook has lost a whopping $95 billion in market value since the Cambridge Analytica revelations.
Context: That loss is greater than the total market caps of such household names as Qualcomm ($85b), Starbucks ($81b), Costco ($80b), CVS ($66b) and FedEx ($63b).
But, but, but: Trump hates Amazon, not Facebook