Axios Pro Rata
March 01, 2022
Top of the Morning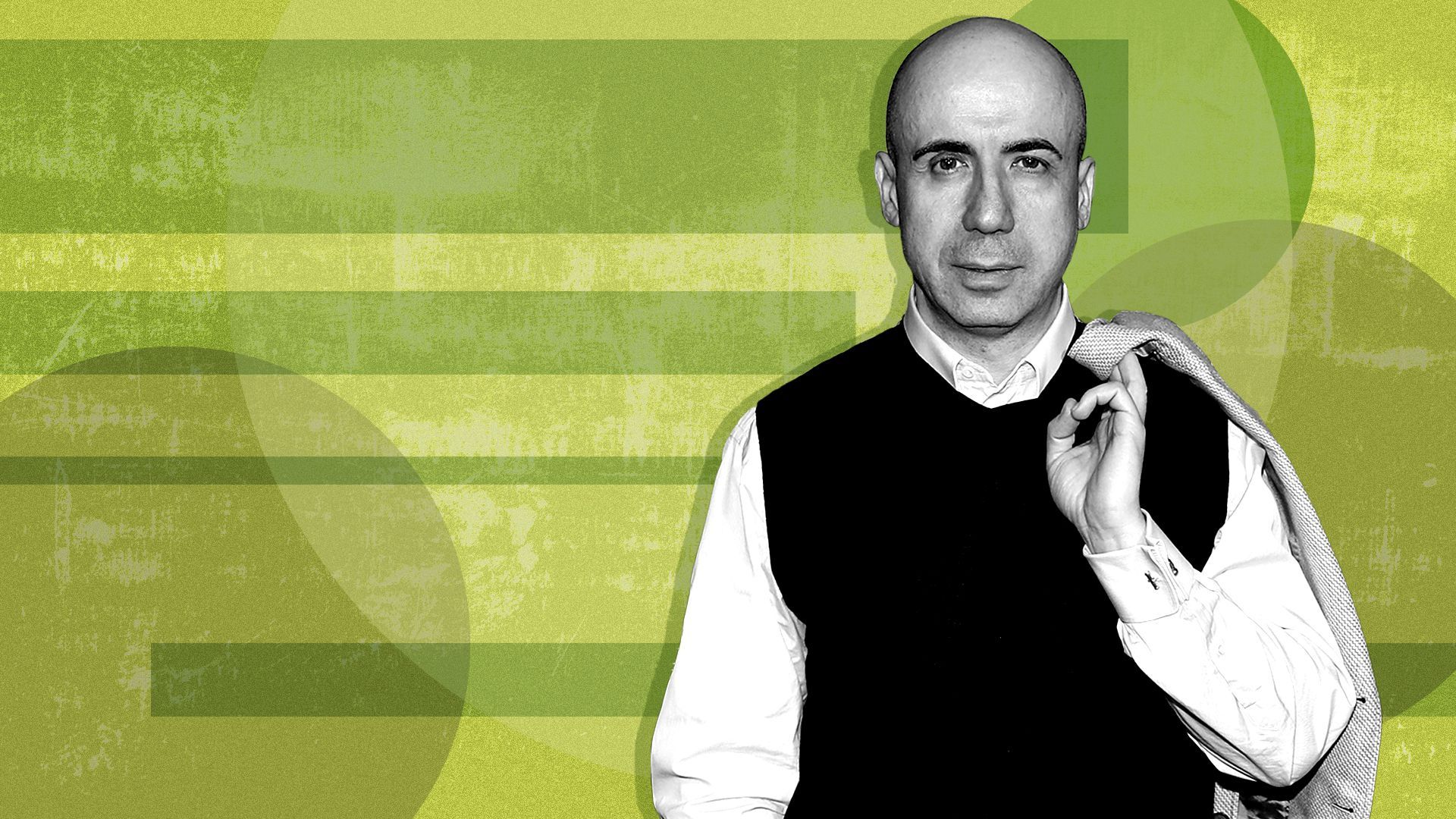 "What about Yuri Milner?"
I got that question, or some variation thereof, several times yesterday, after writing about how divesting from Russian assets may be easier said than done. OK, let's dig in.
At issue: Milner is a Moscow-born, Israeli citizen who owns a comically large Silicon Valley estate. He's also one of the most successful tech venture capitalists of all time, thanks partially to an early bet in Facebook that was supported by Kremlin-affiliated backers.
His firm, DST Global, has invested over $13 billion since its 2009 founding, and currently is on its ninth fund.
DST was one of the first shops to lead the sorts of unicorn-level funding rounds that have now become commonplace. As such, it has a past and present portfolio full of recognizable names.
DST launched with indirect financial ties to Vladimir Putin, largely via a Russian oligarch named Alisher Usmanov and commitments from VTB Bank, as first uncovered via the Paradise Papers leak.
Milner has previously said that the Russian LP stakes were no different than any other LP stakes, which may include different sovereigns, and that fiscal fungibility means it's impossible for him to know if DST's money actually derived in Red Square.
He added that the Facebook investment came during the Obama administration's "Russian reset," which encouraged Russian investment in tech, so as to reduce the country's reliance on energy income.
A DST spokesperson tells Axios that the firm has zero Russian LPs in its active funds, and adds that "less than 3%" of DST's all-time fund capital was raised from Russian limited partners. The firm also has no office in Russia or investments in Russian companies.
The firm says its last Russian LP participation was for Fund II in 2011.
The Paradise Papers showed Russian involvement in a vehicle called DST 3, which was used for a 2011 investment in Twitter. The firm says that, despite the numerology difference, DST 3 was a co-investment vehicle used alongside DST II.
Form ADVs, filed with U.S. securities regulators, show that recent DST funds continue to raise the vast majority of their capital from non-U.S. investors, but the forms do not request country breakdowns.
DST seems to operate like a lot of big global firms; its headline funds are umbrellas for a series of offshore sub-funds. That means it can be tough for outsiders to track exactly how many investors a fund really has. So you kind of have to take a firm's word for LP composition info, in the absence of contrary evidence.
Milner didn't respond to a text message request for comment.
The bottom line: There's an international push to effectively confiscate Kremlin-related cash, hoping it will pressure Putin to relent on Ukraine. And some of that money almost certainly is sitting in Silicon Valley. But Milner's role is much more nuanced: Russia helped him get rich and launch DST into the stratosphere, but it doesn't appear that DST's returns are still flowing back to Moscow.
The BFD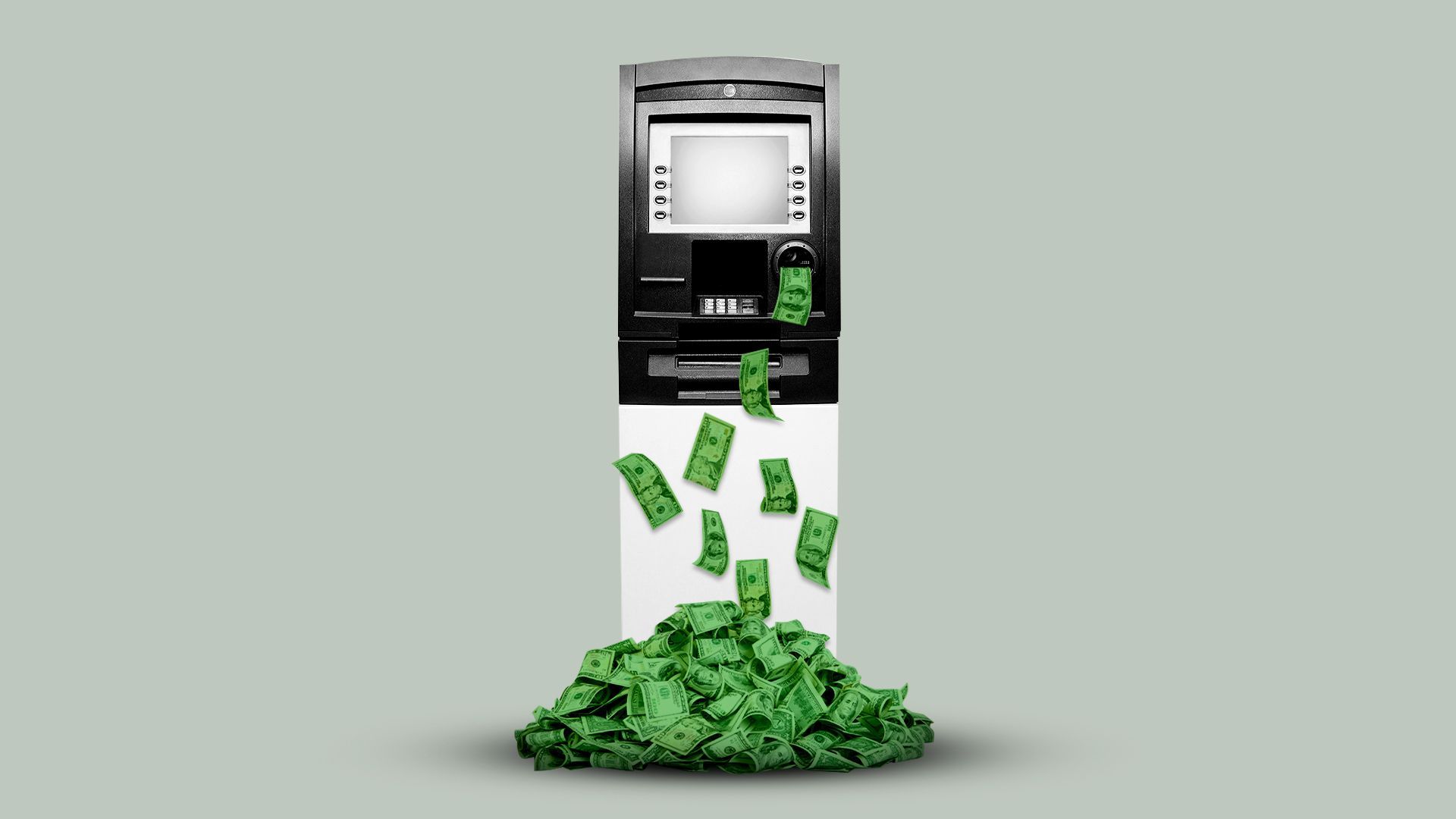 Toronto-Dominion Bank (NYSE: TD) agreed to buy Memphis-based First Horizon (NYSE: FHN) for $13.4 billion in cash.
Why it's the BFD: This would make TD the sixth-largest U.S. bank in terms of assets, significantly expanding its footprint into the Southeast. It's also TD's largest-ever acquisition, despite a history of inorganic growth.
Details: TD will pay $25 per share, representing a 37% premium over Friday's closing share price, with an expected close by late November. If the close occurs after Nov. 27, the purchase price increases to $25.65 per share.
The bottom line: Canadian banks keep pushing big into the U.S. market, as this deal comes just months after Bank of Montreal agreed to buy San Francisco-based Bank of the West for $16.3 billion.
Venture Capital Deals
• Veev, a San Mateo, Calif.-based prefab homebuilder, raised $400m in Series D funding. Bond led, and was joined by LenX, Zeev Ventures, Fifth Wall and JLL Spark. http://axios.link/qfC7
⚡ Aurora Solar, an S.F.-based provider of software for solar energy sales and design, raised $200m in Series D funding. Energize Ventures and Coatue co-led, and were joined by Fifth Wall, Iconiq, Lux Capital and Emerson Collective. http://axios.link/RrRL
• Payhawk, a Bulgaria-founded spend management company, raised $100m in new Series B funding at a $1b valuation. Lightspeed Venture Partners led, and was joined by Sprints Capital, Endeavor Catalyst, HubSpot Ventures and Jigsaw VC. http://axios.link/Noxq
• M-KOPA, a Kenyan asset financing platform for the unbanked, raised $75m. Generation Investment Management and Broadscale Group co-led, and were joined by LocalGlobe, HEPCO Capital Management and insiders CDC Group and LGT Lightrock. http://axios.link/3rdM
⚡Gridpoint, a Reston, Va.-based IoT platform for increasing energy efficiency in commercial buildings, raised $75m from Goldman Sachs and Shell Ventures. www.gridpoint.com
• Perfios, a Bengaluru-based B2B credit decisioning startup, raised $70m in Series C funding at a $1b valuation from insiders Warburg Pincus and Bessemer Venture Partners. http://axios.link/dqSz
🚑 MDClone, an Israeli healthcare data analytics startup, raised $63m in Series C funding. Warburg Pincus and Viola Growth co-led, and were joined by insiders aMoon, Lightspeed Venture Partners and Orbimed. http://axios.link/muFi
🚑 Nayya Health, a New York-based personalization platform for health benefits, raised $55m in Series C funding. Iconiq led, and was joined by Transformation Capital, Felicis Ventures and SemperVirens. http://axios.link/c9rG
• Starship Technologies, an Estonia-founded developer of autonomous delivery robots, raised $42m in Series B funding. NordicNinja and Taavet+Sten co-led, and were joined by insiders Goodyear and TDK Ventures. http://axios.link/umc8
• Volopay, a Singapore-based spend management startup, raised $29m in Series A equity and debt funding led by JAM Fund. http://axios.link/Hsd4
🚑 Synapse Medical, a French medication intelligence startup, raised €25m. Korelya Capital led, and was joined by insiders XAnge, MACSF and BNP Paribas Development. http://axios.link/a4Zy
🚑 Rupa Health, an S.F.-based specialty lab testing startup, raised $20m in Series A funding led by Bessemer Venture Partners, reports Axios Pro's Erin Brodwin. http://axios.link/YnUZ
• OpsLevel, a microservices management platform for developers, raised $15m in Series A funding. Threshold Ventures led, and was joined by S28 Capital, Webb Investment Network and Vertex Ventures. http://axios.link/j0Mi
• Antenna, a streaming measurement startup co-founded by Axios alum Rameez Tase, raised $10m in Series A funding. Bertelsmann Digital Media Investments led, and was joined by Grit Capital, Hyper, Imagination Capital, SK Ventures, Waverley Capital, UTA Ventures and Raine Ventures. http://axios.link/uNg0
🚑 Budgie Health, a health benefits navigation startup, raised $3.2m in seed funding from Greycroft, Pear VC and Correlation Ventures.
• CryptoTaxCalculator, an Australian crypto tax calculation startup, raised A$4m. AirTree Ventures led, and was joined by 20VC and Coinbase Ventures. www.cryptotaxcalculator.io
• Nosso, a British family finance startup, raised $2.8m in seed funding co-led by Octopus Ventures and Anthemis. http://axios.link/56Zk
• Point.me, a flight award travel tool, raised $2m in seed funding led by PAR Capital Ventures. www.point.me
Private Equity Deals
🚑 Altaris Capital Partners agreed to buy Intricon (Nasdaq: IIN), an Arden Hills, Minn.-based joint development device manufacturer, for $241m ($24.25 per share). http://axios.link/xsbp
• ARX Equity Partners acquired Klient, a Hungarian professional services firm. http://axios.link/rsqo
🚑 CapVest Partners sweetened its takeover offer for Australian fertility services firm Virtus Health (ASX: VRT) to A$667.2m, and Virtus responded by saying it would end talks with rival bidder BGH Capital. http://axios.link/G49Z
🚑 EQT completed its previously announced €475m purchase of European life sciences VC firm LSP. www.lspvc.com
⚡Greenwood Sustainable Infrastructure acquired a portfolio of utility-scale solar projects from Denver-based developer CMDAJ Holdings, per Axios' Alan Neuhauser.
Alan will co-author Axios Pro's Climate Tech newsletter, launching later this month. Join the waitlist.
🚑 GTCR acquired a majority stake in Experity, a Machesney Park, Ill.-based provider of urgent care industry software, from Warburg Pincus (which retains a minority stake). www.experityhealth.com
⚡ KKR signed a C$11.4b joint venture with Pembina Pipeline (TSX: PPLC), whereby the two will merge their western Canadian natural gas processing assets. http://axios.link/mhL4
SPAC Stuff
• Denali Capital Acquisition, a SPAC led by Lei Huang (US Tiger Securities), filed for a $75m IPO. http://axios.link/R4Oi
• Makara Strategic Acquisition, a natural resources SPAC led by Amin Badr-El-Din, filed for a $250m IPO. http://axios.link/AMiP
• Serendipity Capital Acquisition, an APAC-focused financials SPAC, withdrew registration for a $250m IPO. http://axios.link/6HkO
• Valuence Merger I, a life sciences and sustainability SPAC led by Sung Yoon Woo (Credian Partners), raised $200m in its IPO. http://axios.link/6CM7
🚑 VIDA Flash Acquisitions, a U.S. health care SPAC, withdrew registration for a $175m IPO. http://axios.link/LXxC
Liquidity Events
• DoorDash (NYSE: DASH) acquired Bbot, a New York-based smart ordering startup that had raised around $23m from firms like Rally Ventures, CRV, Supernode Ventures, Forum Ventures and Craft Ventures. www.meetbbot.com
🚑 Golden Gate Capital is seeking a buyer for Ensemble Health Partners, a a Cincinnati-based provider of revenue cycle management software that last year canceled IPO plans, per Bloomberg. A sale reportedly could fetch up to $5b. http://axios.link/X20F
🚑 Health Catalyst (Nasdaq: HCAT) agreed to buy KPI Ninja, a Lincoln, Nebraska-based provider of interoperability and population health analytics tools. Sellers include Invest Nebraska. www.kpininja.com
More M&A
• Albertsons (NYSE: ACI), the Phoenix-based grocery giant, said it would study strategic alternatives, which some believe could include the sale of sub-brands like Acme. Cerberus Capital Management still holds more than a 30% stake in Albertson's, following the company's 2020 IPO. http://axios.link/OJje
🎵 Neil Diamond sold his songwriting catalog to Universal Music Group. http://axios.link/rqjk
⚾ Derek Jeter gave up his 4% stake in the Miami Marlins and stepped down as the club's CEO. The Marlins posted MLB's worst record during Jeter's tenure – which, as a Red Sox fan, makes me smile. http://axios.link/88hC
• S&P Global (NYSE: SPGI) completed its all-stock purchase of IHS Markit (NYSE: INFO).
• Zip (ASX: Z1P) agreed to buy rival Australian BNPL company Sezzle (ASX: SZL) for A$491m in stock. http://axios.link/FREs
Fundraising
• Accel is raising $650m for its seventh India-focused VC fund, per an SEC filing. www.accel.com
• Accel-KKR, a growth equity firm, raised $1.35b for its fourth fund. http://axios.link/OCzC
• CommerzVentures raised €300m for its third fund, and said it would implement carbon offset commitments for each new portfolio company. www.commerzventures.com
• Darby International Capital secured $200m for its fourth Latin America fund, which is targeting $600m, per an SEC filing. www.darbyinternational.com
• Electric Capital, a Palo Alto-based crypto VC firm, raised $400m for its third early-stage fund and $600m for a digital token fund, Axios' Kia Kokalitcheva reports.
• Ryan Holmes, founder and former CEO of Hootsuite, has formed LOI Venture, a $20m pre-seed fund. www.loi.vc
• PAI Partners, a Paris-based buyout firm, is targeting €7b for its eighth fund, per the WSJ. http://axios.link/hxZ4
🎾 Serena Ventures, the VC firm co-founded by Serena Williams, raised $111m for its second fund. http://axios.link/Ng2X
• Wind Point Partners, a Chicago-based buyout firm, is targeting $1.7b for its 10th fund, per Buyouts. http://axios.link/Catt
It's Personnel
• Louise Denning (ex-C. Hoare & Co.) and Tim Cochrane (Bain & Co.) joined London-based PE firm Montagu as CFO and head of portfolio company value creation, respectively. www.montagu.com
⚡ Tom Murray left I Squared Capital to launch a high yield infrastructure credit platform for Power Corp.'s (TSE: POW) sustainability group, per Bloomberg. http://axios.link/0bJA
• Yoni Rechtman joined Slow Ventures as a principal, after five years with Tusk Venture Partners. www.slow.co
• Courtney Sullivan joined Lightyear Capital as a managing director and head of fundraising and IR. She previously was with Inverness Graham Investments. www.lycap.com
Final Numbers
U.S. gasoline futures climbed to the highest level in nearly eight years yesterday.
✅ Thanks for reading Axios Pro Rata! Please ask your friends, colleagues and bank tellers to sign up.