Axios Pro Rata
January 03, 2019
2019 greetings from the home office. Thanks for reading, and please me sure to send me scoop and feedback at [email protected], or via my anonymous tip box at http://axios.com/tips. Here we go...
Top of the Morning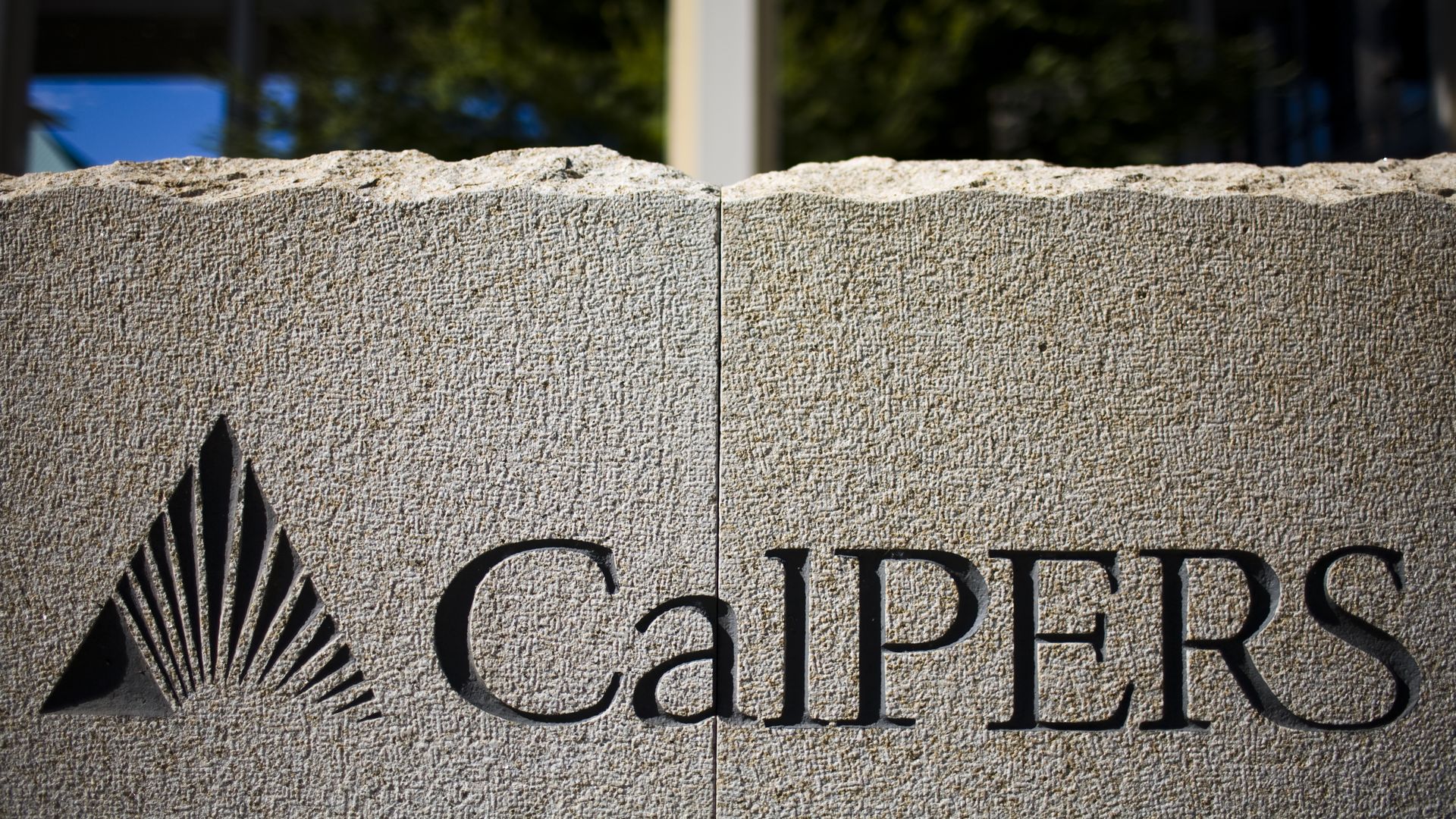 CalPERS, the country's largest public pension system, continues to move forward on its highly questionable plans to create a direct private equity affiliate. The latest is a Bloomberg report that CalPERS is in talks with two Silver Lake veterans — firm co-founder David Roux and former partner Adam Grosser — to lead the strategy.
Roux reportedly would manage around $10 billion to buy or invest in 10 or fewer large, cash-flow generating companies in sectors like consumer or industrial. Tech isn't noted, even though that's the focus on Roux's resume. Not just with Silver Lake, but also prior operating positions with Oracle and Lotus. He's also a minority owner of the Boston Celtics, and I publicly invite him to invite me to discuss all of this at an upcoming game.
Grosser would manage a similar amount to invest in later-stage startups. It also appears that Grosser is no longer with Silver Lake, for whom he launched the "Kraftwerk" clean energy strategy around seven years ago (after leaving VC firm Foundation Capital). Kraftwerk only raised a single fund, back in 2013.
These names were told to Bloomberg on the record by CalPERS portfolio manager John Cole, who couched it by saying that Roux and Grosser were just among several candidates. And that's just downright bizarre.
CalPERS in 2008 invested $275 million for a 9.9% stake in Silver Lake's management company, but slowly began divesting about five years later and the holding did not appear in its most recent investment report for the fiscal year ending June 2017 (it did still appear in CalPERS' prior annual investment report).
• Yesterday we noted that Carta, a platform for managing company equity, raised $80 million at an $800 million valuation co-led by Meritech and Tribe Capital. We've since learned that most of the round was a secondary, and that part of the proceeds were used to buy out shares from existing investor Social Capital.
Social Capital led Carta's $42 million Series C round in late 2017, even though it didn't offer the richest term sheet. Instead, Carta was attracted by Social Capital's team, its ability to fund long-term growth via its public market and planned credit funds and a promise to introduce their LP base to Carta products.
But, as we all know, none of that is still applicable. The team is gone (including board rep Arjun Sethi, who now leads Tribe), the public fund is closed, the credit fund never happened and Social Capital's Chamath Palihapitiya has transitioned from a GP/LP structure to a family office.
At Carta's request, Social Capital sold a majority of its stake via the new round for around a 2x return (not too shabby for 14 or so months). That gives Palihapitiya some extra cash for the family office, while still keeping a bit of future upside.
• President Trump yesterday downplayed the recent stock market ills, which culminated in the S&P 500's worst yearly performance in a decade:
"We had a little glitch in the stock market last month, but we're still up about 30% from the time I got elected. It's going to go up once we settle trade issues and a couple of other things happen."
Numbers: Through market close yesterday, both the Dow and the Nasdaq were up between 28% and 29% since Trump was elected, while the S&P 500 is up 17.3%.
🎧 Pro Rata Podcast: Our return episode focuses on how Netflix plans to upend the movie industry, and I'm joined by Axios media reporter Sara Fischer. Listen here, or via your iPhone.
The BFD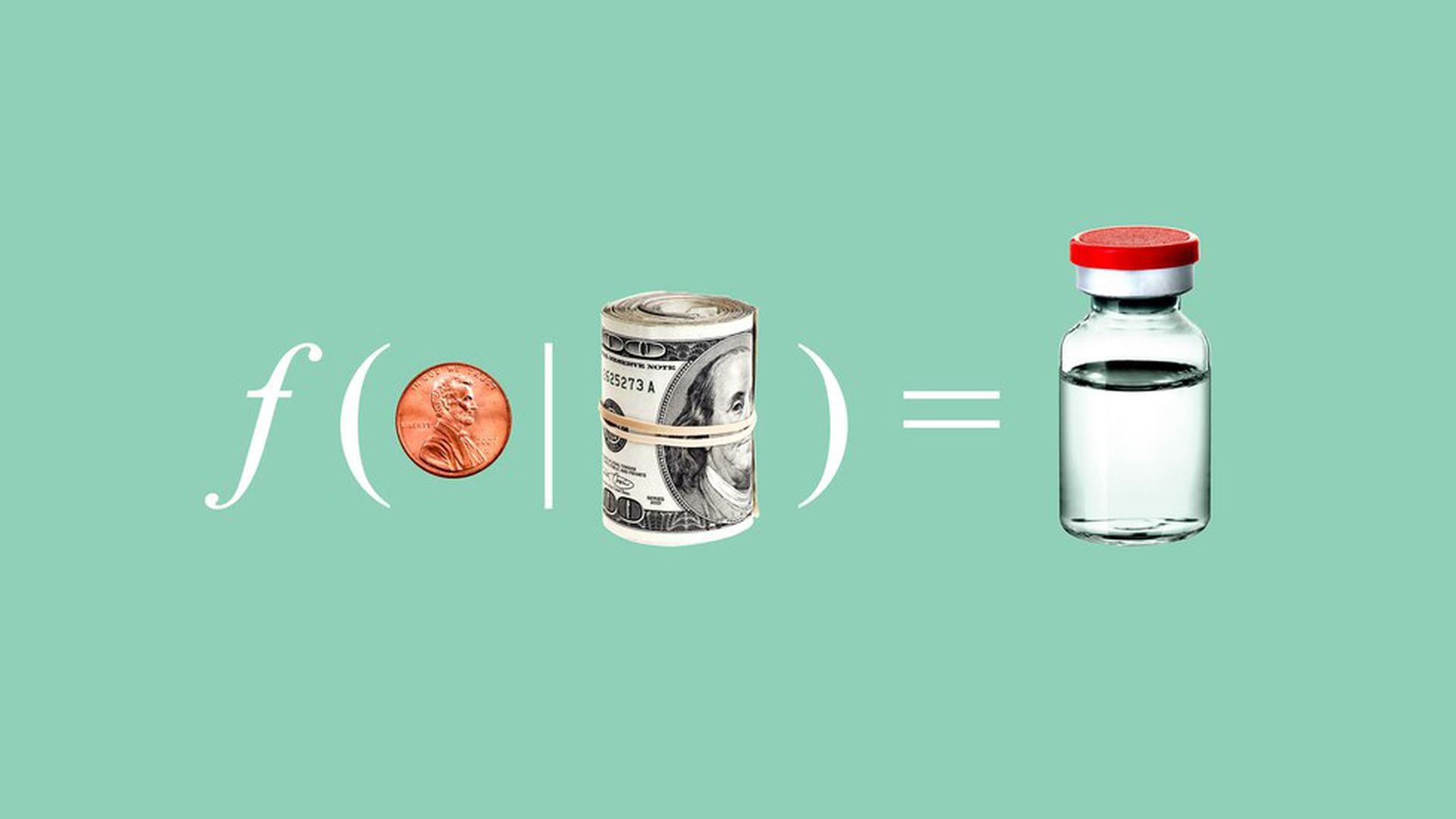 Bristol-Myers Squibb (NYSE: BMY) agreed to buy Celgene (Nasdaq: CELG) for around $74 billion in cash and stock.
Why it's the BFD: Because it's one of the largest-ever pharma mergers.
Details: Celgene shareholders will receive one BMY share and $50 in cash per share held, representing a 53.7% premium on yesterday's close. There also are some contingent value rights on top, tied to future regulatory milestones.
Bottom line: "It's a remarkably generous deal for Celgene. The company is heavily dependent on Revlimid, a cancer drug that makes up more than 60% of its revenue and loses patent protection in the next couple years. Regulators also have criticized Celgene for delaying generic competition. Bristol-Meyers is essentially banking on the success of Celgene's newly-acquired drugs, like the cancer ones made by Juno Therapeutics." — Bob Herman, Axios
Venture Capital Deals
• CarDekho, an Indian online auto sales marketplace, raised $110 million in Series C funding from return backers like Hillhouse Capital, Sequoia India and CapitalG. http://axios.link/te82
🚑 Ablative Solutions, a Kalamazoo, Mich.-based developer of hypertension treatments, raised $77 million in Series D funding. Gilde Healthcare and BioStar Ventures co-led, and were joined by Michigan Accelerator Fund and Novus Biotech. www.ablativesolutions.com
🚑 Gynesonics, a Redwood City, Calif.-based developer of treatment technologies for uterine conditions, raised $75 million in funding led by Bain Capital Life Sciences. Return backers included Abingworth, ATV, Endeavour Vision, HealthCrest, InterWest Partners, HBM Partners, Correlation Ventures and Hercules Technology Growth Capital. www.gynesonics.com
🚑 Connect Biopharma, a Chinese developer of immune modulators for the treatment of autoimmune diseases and inflammation, raised $55 million in Series B funding. Advantech Capital led, and was joined by return backers Qiming Venture Partners, Northern Light VC and Cowin Venture. http://axios.link/b0uf
• Vengo, a New York-based maker of touchscreen vending machines, raised $7 million in new funding. http://axios.link/1y5y
🚑 Jvion, an Atlanta-based healthcare prediction and modeling platform, raised an undisclosed amount of funding led by JMI Equity. Health Enterprise Partners and Health Velocity Capital also participated. www.jvion.com
Private Equity Deals
⛽ Enstor, a natural gas storage platform owned by ArcLight Capital Partners, agreed to buy the non-utility U.S. natural gas storage facilities of Sempra Energy (NYSE: SRE) for $332 million. http://axios.link/BK4b
• KKR agreed to acquire a 50% stake in aviation finance company Altavair, via a $1 billion investment that will initially be used to help acquire six cargo aircraft on long-term leases.
• KKR is in talks to buy a 50% stake in Controp Precision Technologies, an Israeli maker of electro-optical and precision motion control systems for military and homeland security uses, from Aeronautics (TASE: ARCS), per TheMarker. http://axios.link/DyCb
• Nonantum Capital Partners acquired ProVest, a Tampa, Fla.-based legal support services firm. http://axios.link/3o7G
• Vector Capital agreed to buy Aspect Software, a Phoenix-based provider of customer engagement and workforce optimization software. The deal includes more than $100 million in equity. http://axios.link/qTmg
• Vector Capital completed its previously-announced purchase of Host Analytics, a Redwood City, Calif.-based provider of enterprise performance management software, from StarVest Partners (which will retain a minority stake). http://axios.link/BHMN
Public Offerings
• Mr. D.I.Y., a Malaysian home improvement retailer, is considering a Kuala Lumpur IPO that could raise around $500 million at a $2.4 billion market value, per Bloomberg. http://axios.link/mTqJ
Liquidity Events
• BlackBaud (Nasdaq: BLKB) acquired YourCause, a Plano, Texas-based enterprise philanthropy company, from Providence Equity Partners for around $157 million. http://axios.link/dGt8
• Cision (NYSE: CISN) acquired Falcon.io, a Danish social media PR platform. Sellers include Cipio Partners, Prime Ventures, NorthCap Partners and Target Partners. http://axios.link/AIVa
More M&A
🚑 Jangho Group, a listed Chinese construction company, offered to buy Australian medical center operator Healius (ASX: HLS) for A$1.7 billion. http://axios.link/XCRQ
• NordLB has ended merger talks with fellow German public sector bank Helaba, per a local media report. http://axios.link/YHIc
Fundraising
🚑 Atlas Venture, a healthcare-focused firm, raised $250 million for its first opportunities fund. http://axios.link/Lt0W
• Lightspeed China Partners raised $560 million for its sixth VC fund. www.lsvp.com
It's Personnel
• John Butler joined law firm Sidley Austin as a New York-based partner in its M&A and private equity practices. He previously was with David Pol & Wardwell. www.sidley.com
• Bradley Ellis joined Stifel as a managing director and head of venture banking, per his LinkedIn profile. He previously spent over 10 years with Square 1 Bank.
• Baris Guzel was promoted to principal by BMW I Ventures, per his LinkedIn profile.
• Tan Huck Khim has left Credit Suisse to join Fullerton Fund Management, a unit of Singapore sovereign fund Temasek, as head of private equity. http://axios.link/fwNv
• David Reshef (ex-MIT) and Rosanna Kapeller (ex-Nimbus Therapeutics) have joined the life sciences practice of Google Ventures as a venture partner and entrepreneur-in-residence, respectively. www.gv.com
• Silversmith Capital Partners promoted Sri Rao to general partner. www.silversmithcapital.com
Final Numbers
Sign up: Axios Markets newsletter launches Monday. Get it.