Axios Pro Rata
January 18, 2018
Greetings from Washington, D.C., on the one-year anniversary of Axios (yes, Pro Rata launched a bit earlier, but let's not confuse things). It's also the one-hour anniversary of our newest coverage area: International affairs.
Check out Axios' new World Stream, which will include a mix of our own reporting and outside experts like Bill Bishop on China, Barak Ravid on Israel and Council of Foreign Relations president Richard Haas.
Top of the Morning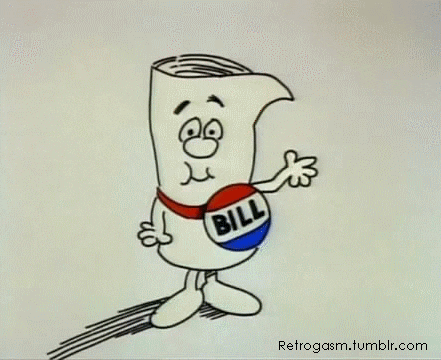 Let's begin locally, where today the Senate Banking Committee will hold a hearing on proposed changes to how CFIUS reviews acquisitions and other foreign investments in U.S. companies.
Sen. John Cornyn (R-TX) is the bill's lead author, and will testify today. Co-sponsors include four Democratic senators and six Republican senators. In other words, bipartisanship on the (possible) eve of a partisan government shutdown.
This is nominally about any foreign investment in the U.S., but it's really about China. Specifically, worries that certain joint ventures and minority investments are stealth tech transfers that could threaten U.S. national security, while sidestepping current CFIUS jurisdiction.
Related: CFIUS just approved its first Chinese acquisition of a U.S. company in the Trump era, giving the go-ahead to Naura's purchase of Pennsylvania semiconductor company Akrion Systems.
The new legislation would exempt certain transactions from CFIUS review if all the foreign investors are from a U.S. treaty ally that also has a mutual "investment security" agreement.
There are some big questions as to how the bill treats U.S.-based investment funds with foreign limited partners. Among those testifying will be Scott Kupor, managing partner of Andreessen Horowitz and chairman of the National Venture Capital Association. Per Kupor's prepared remarks:
"The legislation does not specifically speak to the common practice of a foreign person that invests in a U.S. venture fund, which in turn invests in a critical technology company. We are concerned that this ambiguity—especially when combined with a broad grant of rulemaking authority to CFIUS—will cause unnecessary confusion, cost, and burden for the venture capital industry, as venture firms will be left without a clear understanding of whether they must file with CFIUS and under what circumstances."
• LB-uh-oh: "It was like driving a car with the parking break on," Avaya CEO Jim Chirico to Reuters, in reference to debt Avaya assumed via its $8.2 billion buyout in 2007 by Silver Lake and TPG. The telecom company later filed for Chapter 11 bankruptcy, and yesterday shares began trading publicly for the first time in over a decade.
• Sell signal: Swiss alternatives giant Partners Group is out with a 2018 outlook report, in which it argues that this is the time to be selling private equity infrastructure investments, not to buy them. In short: Valuations are too high, in part because of increased buyside competition born of excess dry powder:
"While higher valuations can in part be justified by potential transaction synergies, we believe that in most cases, the valuation gap is due to lowering return thresholds or more aggressive business assumptions in the underwriting. In fact, our experience over the last twelve months has shown that in order to win processes for high-quality operating assets, many investors seem to disregard downside risk."
• Closure: Venture capital firm Accomplice has closed its latest flagship fund with $205 million in capital commitments. Expect most of the capital to be invested in Boston-area startups, although Accomplice did recently hire its first West Coast partner and is said to be on the hunt for a San Francisco-area principal.
The BFD
Ledger, a French developer of hardware wallets for cryptocurrency, has raised €61 million ($75m) in Series B funding. DFJ Esprit led, and was joined by FirstMark Capital, Cathay Innovation, Korelya Capital and return backers CapHorn Invest, GDTRE and Digital Currency Group.
Why it's the BFD: Because the startup's popularity — a source says it's profitable with around $56 million in revenue on more than a million wallets sold last year — reflects the fundamental contradiction of crypto securities: They are built on a technology most notable for its computer science breakthrough in verification (i.e., solving the Byzantine Generals Problem), but their unique/unrecoverable "keys" are prone to being lost or hacked without offline storage.
Bottom line: "Ledger wants to increase revenue by growing the software portion of its business, aimed at customers like hedge funds, banks and corporates, which doesn't rely on the physical dongle but instead on a more complex server-based structure." — Marie Mawad, Bloomberg
Venture Capital Deals
• Go-Jek, an Indonesian ride-hail company, is raising $1.2 billion in new funding from backers like Google, Temasek and Meituan-Dianping, according to Reuters. http://axios.link/AEtW
• Rokid, a Chinese developer of in-house robots, reportedly has raised $100 million in new funding from Credit Suisse, CDIB Capital and return backer IDG Capital. https://axios.link/jh8C
• Grove Collaborative, a San Francisco-based direct-to-consumer e-commerce platform for natural home and personal care products, has raised $35 million in Series C funding. Norwest Venture Partners led, and was joined by return backers Mayfield Fund, MHS Capital, Bullpen Capital, NextView Ventures, Serious Change and John Replogle. http://axios.link/aWad
• Usermind, a Seattle-based "customer engagement hub," has raised $23.5 million in Series C funding. Northgate Capital led, and was joined by return backers Andreessen Horowitz, Menlo Ventures and CRV. www.usermind.com
🚑 Carmot Therapeutics, a San Francisco-based developer of a Type 2 diabetes drug, has raised $15 million in Series B funding. Horizon Ventures led, and was joined by The Column Group. https://axios.link/rfGk
• Vdoo Connected Trust, an Israeli provider of cybersecurity technology for IoT developers, has raised $13 million in new VC funding. 83North led, and was joined by Dell Technology Capital and individual angels. https://axios.link/BxFn
• Unitas Global, a Northbrook, Ill.-based provider of managed hybrid cloud solutions for the enterprise, has raised $10 million in new funding. Boathouse Capital led, and was joined by return backer MK Capital. www.unitasglobal.com
• Roofstock, an Oakland-based online marketplace for single-family rental home investments, has raised $7 million in new Series C funding (round total now $42m) from SVB Capital and Asia Pacific Land. Roofstock also announced its marketplace has surpassed $1 billion in property transactions since its 2016 launch. http://axios.link/Rhs8
• Baffle, a Santa Clara, Calif.-based developer of application data protection technology, has raised $6 million in Series A funding. Envision Ventures led, and was joined by ServiceNow Ventures, Thomvest Ventures, Industry Ventures and return backers True Ventures and Engineering Capital. http://axios.link/I7Wm
• Babblabs, a San Jose, Calif.-based speech processing startup, has raised $4 million in seed funding led by Cognite Ventures. www.babblabs.com
• LumaTax, a Seattle-based provider of sales tax reporting automation software for small businesses, has raised $3 million in seed funding. Cowboy Ventures led, and was joined by Madrona Venture Group, Vulcan Capital and Greycroft Partners. https://axios.link/N11E
• Tiki, a Vietnamese e-commerce company, has raised an undisclosed amount of funding from JD.com. http://axios.link/T0Hy
Private Equity Deals
• Heidelpay, a German payments services company backed by AnaCap Financial Partners, has acquired Austrian payment services provider mPAY24. www.heidelpay.de
• Saw Mill Capital Partners has acquired Meteor Education, a Gainesville, Fla.-based provider of furnishings and interior design services for education facilities, from Hudson Ferry Capital. www.meteoreducation.com
• Thoma Bravo has acquired and merged Motus and Runzheimer, in order to form a single vehicle management and reimbursement platform. http://axios.link/J5ye
• True Wind Capital has acquired Transflo, a Tampa, Fla.-based provider of mobile, telematics and business process automation solutions to the transportation industry. www.transflo.com
Liquidity Events
• Windjammer Capital Investors has sold JWC Environmental, a Santa Ana, Calif.-based provider of solids reduction and removal products, to Sulzer (Swiss: SUN) for an enterprise value north of $215 million. http://axios.link/LRT4
More M&A
• Whitbred (LSE: WTB) is being pushed by activist investor Sachem Head to split its Costa Coffee chain from its hotel and restaurant business, per Reuters. http://axios.link/Od5R
• Wyndham Worldwide (NYSE: WYN) has agreed to acquire the hotel franchise and management business of La Quinta (NYSE: LQ) for $1.95 billion in cash. http://axios.link/oWpr
Fundraising
• Bain Capital is raising €1 billion for a European special situations fund, with a first close slated for April, according to PE International. http://axios.link/9GEG
• Sentinel Capital Partners is raising upwards of $2 billion for its sixth middle-market buyout fund, per an SEC filing. It also is raising up to $480 million for its first "junior capital" fund.
It's Personnel
• Charlesbank Capital Partners has promoted Stephanie Paré Sullivan to COO. She will retain her position as general counsel. www.charlesbank.com
• Sean Giese has joined True Wind Capital as a principal. He previously spent over a decade with Technology Crossover Ventures. www.truewindcapital.com
• Wanlin Liu, a former managing director with Goldman Sachs Principal Investments, has joined The Carlyle Group as a managing director in China. http://axios.link/8tc7
• Matt Mazzeo has joined the private investment group of Coatue Management, Axios has learned. He previously was a managing director with Chris Sacca's Lowercase Capital.
• Dominik Woessner has joined Lazard to oversee origination and execution of secondary private equity deals in Asia. He previously led Greenhill & Co.'s secondary advisory unit in Asia. http://axios.link/Yfu9
Final Numbers