March 04, 2021
🎧 Axios Re:Cap talks stock market democratization with Lauren Simmons, the youngest-ever woman trader at the NYSE and host of the new reality show "Going Public." Listen via Apple, Spotify or Axios.
Top of the Morning
The SPAC surge continues unabated, with 10 new ones formed since yesterday's newsletter. And that's OK.
Between the lines: There are growing concerns that retail investors are about to get rolled, with smart sponsors taking advantage of dumb money.
To be sure, many of these deals will fail. SPACs are pulling venture capital forward, and venture capital is inherently speculative.
And regulators should watch closely for conflicts of interest, including if SPAC sponsors are having pre-IPO conversations with potential targets (which is not allowed).
Reasons for (relative) calm: Unlike traditional venture capital or equities investing, though, SPACs have numerous guardrails.
Some of them are structural. Redemption rights, IPO proceeds held in escrow via T-bills and the ability for unit-holders to rebuff a merger.
There also is pricing pressure from the small number of institutional investors that have come to dominate the PIPE market. For example, it's not uncommon for a SPAC to win a bake-off by offering the highest price, only to renegotiate down after the letter of intent is signed. Not because the SPAC sponsor thinks it over-bid, but because the big PIPE players do.
"Target companies hate when this happens, but they're in an exclusivity period once they've signed the LOI, so their only option is to negotiate or wait a while and start the whole thing over," a SPAC banker explains.
Normal market forces are also at work. For example, the SPAC buying Dyal Capital is now just trading at 4 cents above the offering price, reflecting concerns about if the deal can get done amidst the litigation. And, of course, there are short-sellers trumpeting their skepticism, like Muddy Waters yesterday unloading on SPAC'd XL Fleet.
The bottom line: It does feel like there's a SPAC bubble. But, as investing bubbles go, SPACs may be among the most benign.
The BFD
GSV Ventures, an early-stage investment firm focused on education technology, raised $180 million for its second fund.
Why it's the BFD: Ed tech may finally be having its moment, after decades of neglect, due to the pandemic.
What they're saying: "There have been lots of historic impediments, particularly the byzantine procurement processes, but that began to change in around 2010 ... when companies began giving free products to schools and then selling products to parents... but underinvestment remains a serious issue globally." — Deborah Quazzo, managing partner of GSV Ventures, who adds that deal competition has begun increasing
What they're saying (II): "I think education technology failed miserably during this process... Betsy DaVos was a stockholder, shareholder, big proponent of K12 Inc. Virtual schools, virtual tutoring and none of them worked very well ... The education platforms that many of the school systems had purchased, you saw lots of different flaws in them." — Randi Weingarten, president of the American Federation of Teachers, to "Axios on HBO"
Bottom line: The past year has permanently changed education, regardless of when all students return to the classroom. Some form of "hybrid" learning could become the norm in certain places (e.g., rural areas of emerging countries) and among certain cohorts (e.g., adult learning), meaning there could be billions of potential customers for startups that improve on makeshift Zoom classrooms.
Venture Capital Deals
• Hopin, a London-based virtual events platform, raised $400 million in Series C funding at a $5.6 billion valuation co-led by Andreessen Horowitz, General Catalyst and insider IVP. Return backers included Coatue, DFJ Growth, Northzone, Salesforce Ventures and Tiger Global. http://axios.link/KoH8
🚑 Amunix, a South SF-based developer of masked, protease-activated immune-oncology therapeutics, raised $117 million in Series B funding. Viking Global led, and was joined by Bain Capital Life Sciences, BlackRock, Franklin Templeton, Janus Henderson, ArrowMark Partners, Avidity Partners, Clough Capital Partners, CaaS Capital and insiders Redmile Group, Venrock, Casdin Capital, Omega Funds, Frazier Healthcare Partners, Longitude Capital and Polaris Partners. http://axios.link/IGFM
🚑 DispatchHealth, a Denver-based provider of in-home medical care, raised $200 million in Series D funding at a $1.7 billion post-money valuation. Tiger Global led, and was joined by Alta Partners, Echo Health Ventures, Humana, Oak HC/FT and Questa Capital. http://axios.link/r9S5
• Clari, a Sunnyvale, Calif.-based revenue operations platform, raised $150 million in Series E funding at a $1.6 billion post-money valuation. Silver Lake led, and was joined by B Capital Group and insiders Sequoia Capital, Bain Capital Ventures, Sapphire Ventures, Madrona Ventures, Thomvest and Tenaya Capital. http://axios.link/HBBP
🚑 Caribou Biosciences, a Berkeley, Calif.-based CRISPR genome editing biotech, raised $115 million in Series C funding co-led by Farallon Capital, PFM Health Sciences and Ridgeback Capital Investments. Other backers include AbbVie Ventures, Adage Capital Partners, Avego Bioscience Capital, Avidity Partners, Invus, Janus Henderson, LifeSci Venture Partners, The Leukemia & Lymphoma Society, Monashee, Point72, Tekla Capital and insiders Heritage Medical Systems, Maverick Ventures and Pontifax AgTech. http://axios.link/z28P
• Jungle Scout, an Austin, Texas-based platform for selling on Amazon, raised $110 million led by Summit Partners. Part of the proceeds will be used to buy Downstream Impact, an Amazon advertising specialist. http://axios.link/OzMN
• Papaya Global, an Israel-based workforce management platform, raised $100 million at a valuation north of $1 billion. GreenOaks Capital Partners led, and was joined by IVP, Alkeon Capital and insiders Insight Partners, Scale Venture Partners, Bessemer Venture Partners, Dynamic Loop, New Era and Workday Ventures, Access Ventures and Group 11. http://axios.link/ie50
🚑 BlossomHill Therapeutics, a San Diego-based biotech focused on oncology and autoimmune disorders, raised $71 million in Series A funding. Cormorant Asset Management led, and was joined by Hercules BioVentures, OrbiMed Advisors and Vivo Capital. www.bhtherapeutics.com
🚑 Janux Therapeutics, a La Jolla, Calif.-based cancer biotech focused on T-cell engagers, raised $56 million in Series A funding. OrbiMed and RA Capital co-led, and were joined by Bregua and Correlation Ventures. The syndicate has provided the money to get Janux into the clinic in the first half of next year. http://axios.link/M8ET
🚑 TytoCare, an Israeli maker of a modular device for remote medical exams, raised $50 million in new Series D funding. Insight Partners led, and was joined by Tiger Global, Qumra Capital and insiders Qualcomm Ventures, Olive Tree Ventures and Shenzhen Capital. www.tytocare.com
• Postscript, a Scottsdale, Ariz.-based SMS marketing platform for Shopify stores, raised $35 million in Series B funding. Greylock led, and was joined by YC, 1984vc, Ali Capital, Elephant VC and Larry Fitzgerald. http://axios.link/2qRs
• ChurnZero, a Washington, D.C.-based customer success platform for subscription businesses, raised $25 million in Series B funding. JMI Equity led, and was joined by insiders Baird Capital and Grotech Ventures. www.churnzero.net
🚑 Bionaut Labs, a Los Angeles-based developer of microscale robots for treating brain disorders, raised $20 million led by Khosla Ventures. http://axios.link/Otyx
• Cashify, an Indian secondhand smartphone marketplace, raised $15 million from Olympus Capital Asia. http://axios.link/oGEq
• Countingup, a British business current account startup, raised £9.1 million in Series A funding. Framework Venture Partners led, and was joined by Gresham House Ventures and Sage. http://axios.link/bftO
🐶 Companion, a San Francisco-based developer of dog-training tech, raised $8 million in seed funding from IA Ventures, Tuesday Capital, frog Design, Mars Petcare, Michelson Found Animals Foundation, Wheelhouse Partners, PETStock and Central Garden & Pet. http://axios.link/CxgW
• Adimo, a Glasgow-based consumer goods marketing tech startup, raised $3.6 million in seed funding from Maven Capital Partners, Scottish Enterprise, GWC, ESM Investments and Galvanise Capitaland LSIP. www.adimo.co
• Full Speed Automation, a Los Gatos, Calif.-based no-code automated manufacturing platform, raised $3.2 million in seed funding. Hardware Club led, and was joined by Catapult Ventures, Seedcamp, Serena Capital, Kima Ventures and Diaspora Ventures. www.fullspeedautomation.com
• American Express Ventures invested in Boom Supersonic, an Englewood, Colo.-based maker of a supersonic commercial airliner. www.boomsupersonic.com
Private Equity Deals
• Apollo Global Management agreed to buy hobby retailer Michaels (Nasdaq: MIK) for around $3.3 billion ($5B including assumed debt). The $22 per share price represents a 47% premium to where Michaels traded before media reports of a possible deal. http://axios.link/1p9y
• Ardian completed its $195 million take-private buyout of PRGX, an Atlanta-based provider of recovery audit and spend analytics services. www.prgx.com
• Bonaccord, a unit of Aberdeen Standard Investments, acquired a passive minority equity stake in Monroe Capital, a midmarket private credit firm. www.monroecap.com
• KKR agreed to acquire a majority stake in Integrated Specialty Coverages, a Carlsbad, Calif.-based multi-line insurance distributor, from Sightway Capital. www.iscmga.com
• Lincoln Road Advisors acquired Refac, the Fort Lee, N.J.-based parent company of optical retailer US Vision. www.refacopticalgroup.com
• Morgenthaler Private Equity invested in 80/20, a Columbia City, Ind.-based maker of aluminum T-slotted building systems. www.8020.net
🚑 Permira offered to buy London-based cardio medical device maker LivaNova (Nasdaq: LIVN) for more than $80 per share, per the FT. At yesterday's $75 closing price, LivaNova had a $3.7 billion market cap. http://axios.link/I03y
• Sovos, a Wilmington, Mass.-based portfolio company of HgCapital, acquired Fit Sistemas, a Brazilian provider of regulatory reporting and e-invoicing cloud software. www.sovos.com
• Sun Capital Partners acquired Exadel, a Walnut Creek, Calif.-based provider of digital software engineering solutions. www.exadel.com
• Thompson Street Capital Partners acquired Freddy's Frozen Custard & Steakburgers, a Wichita, Kansas-based franchisor of fast-casual restaurants. www.freddysusa.com
• Tyto, a Herndon, Va.-based portfolio company of Arlington Capital Partners, agreed to buy AT&T Government Services from AT&T (NYSE: T). www.gotyto.com
• Woolpert, a Dayton, Ohio-based portfolio company of Long Point Capital, acquired Itasca, Ill.-based engineering firm CivilTech Engineering. www.woolpert.com
• Wynnchurch Capital acquired Northern Wholesale Supply, a Hugo, Minn.-based distributor of marine and RV accessories. www.northernwholesale.com
Public Offerings
🚑 Alignment Healthcare, an Orange, Calif.-based provider of Medicare Advantage plans, filed for a $100 million IPO. It plans to list on the Nasdaq (ALHC), reports a $23 million net loss on $959 million in revenue for 2020, and raised over $400 million from firms like General Atlantic, Warburg Pincus, Fidelity and Durable Capital Partners. http://axios.link/NCZT
🚑 InnovAge, a Denver-based provider of in-home eldercare services, raised $350 million in its IPO. It priced at $21 per share (high end of range) and will list on the Nasdaq (INNV). http://axios.link/lPdN
🍜 Monde Nissin, the Philippines-based maker of Lucky Me! Instant noodles, filed for a $1.3 billion IPO. It was acquired in 2018 by CVC Capital Partners and GIC. http://axios.link/agAt
🚑 Olink, a Swedish provider of proteome analysis products for biomedical research, filed for a $100 million IPO. It plans to list on the Nasdaq (OLK) and reports a $7 million net loss on $54 million in revenue for 2020. http://axios.link/tBXp
• ThredUp, a San Francisco-based clothing resale marketplace, filed for a $100 million IPO. It plans to list on the Nasdaq (TDUP) and reports a $48 million net loss on $186 million in revenue for 2020 (vs. $38M net loss on $164M in revenue for 2019). ThredUp raised over $330 million from firms like Trinity Ventures, Redpoint Ventures, Highland Capital Partners, Upfront Ventures, Goldman Sachs, Irving Investors and Park West Asset Management. http://axios.link/BCHC
SPAC Stuff
• 1.12 Acquisition, a tech and finance SPAC formed by Bridgeport Partners, filed for a $350 million IPO. http://axios.link/Kee6
• Aries I Acquisition, a tech SPAC led by ex-Boeing and NASA exec Randy Brinkley, filed for a $175 million IPO. http://axios.link/g3GW
• Belong Acquisition, a tech SPAC led by Jennifer Deason (ex-DTX, Flowcode), filed for a $150 million IPO. http://axios.link/bJCU
• GP-Act III Acquisition, a SPAC formed by GP Investments, filed for a $350 million IPO. http://axios.link/e3MQ
• Lead Edge Growth Opportunities, a tech SPAC formed by Lead Edge Capital, filed for a $300 million IPO. http://axios.link/6vWf
• Motor City Acquisition, an auto industry SPAC led by Robert Wagman (ex-CEO of LKQ Corp.), filed for a $250 million IPO. http://axios.link/BM9a
• NextGen Acquisition Corp. II, a SPAC led by Greg Summe (Glen Capital Partners) and George Mattson (ex-Goldman), filed for a $400 million IPO. http://axios.link/g6Oi
• Rocket Global Acquisition, the second SPAC led by Philip Wagenheim (Broadband Capital Partners), filed for a $100 million IPO. http://axios.link/e7o6
• Space Acquisition I, a "space economy" SPAC, filed for a $300 million IPO. http://axios.link/QwAa
• TradeUP Global, the second SPAC led by Zhencheng Capital founder Jianwei Li, filed for a $40 million IPO. http://axios.link/gFRo
Liquidity Events
🚑 Boston Scientific (NYSE: BSX) agreed to buy the surgical lasers unit of Israel's Lumenis from Baring Private Equity Asia for $1.07 billion. http://axios.link/sloH
• Toro (NYSE: TTC) agreed to buy Left Hand Robotics, a Longmont, Colo.-based maker of commercial, autonomous lawn-cutting and snowblowing systems. Left Hand had raised VC funding, plus secured a PPP loan, from backers like Catapult Ventures and Heroic Ventures. http://axios.link/ufac
• Okta (Nasdaq: OKTA) agreed to buy Auth0, a Bellevue, Wash.-based developer of APIs to incorporate authentication into apps, for $6.5 billion in stock. Auth0 had raised over $330 million in VC funding, most recently last summer at around a $2 billion valuation, from firms like Bessemer Venture Partners, Sapphire Ventures, Meritech Capital, Salesforce Ventures, World Innovation Lab, Trinity Ventures, Telstra Ventures and K9 Ventures. http://axios.link/P2TZ
More M&A
🚑 Amgen (Nasdaq: AMGN) agreed to buy cancer therapies company Five Prime Therapeutics (Nasdaq: FPRX) for $1.9 billion in cash. http://axios.link/SZA7
• Colfax (NYSE: CFX) plans to split into a pair of publicly traded companies, one focused on fabrication tech and the other on medical devices. http://axios.link/NX4f
• Melrose Industries (LSE: MRO) restarted the sale process for its Nortek air management business, which could fetch $3.5 billion, per Bloomberg. http://axios.link/dKzj
• Nordax Bank of Sweden offered to buy Norwegian Finans (Oslo: NOFI), the owner of Bank Norwegian, for around $2.1 billion. http://axios.link/xI8D
• Square (NYSE: SQ) bought a majority stake in music streaming service Tidal for nearly $300 million, and will add Tidal founder Jay-Z to its board of directors. http://axios.link/oVLl
Fundraising
• Insight Partners is pre-marketing its 12th flagship fund with a $12 billion target, per the WSJ. http://axios.link/R0lo
• Shamrock Capital is raising $850 million for its fifth media and entertainment-focused fund, per public pension docs. http://axios.link/M0F3
It's Personnel
• Bill Ford joined ICV Partners as a managing director of portfolio operations. He previously was group director of venturing and portfolio management at Coca-Cola Co. www.icvpartners.com
• Rich Grant (ex-Source Media) joined Northlane Capital Partners as director of biz dev. The firm also promoted JJ Carbonell to principal. www.northlanecapital.com
🚑 Jaione Maiz (ex-biz dev lead at Zymergen) and Andrew Sandford (ex-Catalent Pharma) joined Anzu Partners as a principal and executive-in-residence, respectively. www.anzupartners.com
• Demi Obayomi (ex-NextWorld Capital) and Abhishek Lahoti (ex-Dropbox) joined Sapphire Ventures as vice presidents. www.sapphireventures.com
• Unshackled Ventures promoted Maria Salamanca to partner. http://axios.link/VxM9
Final Numbers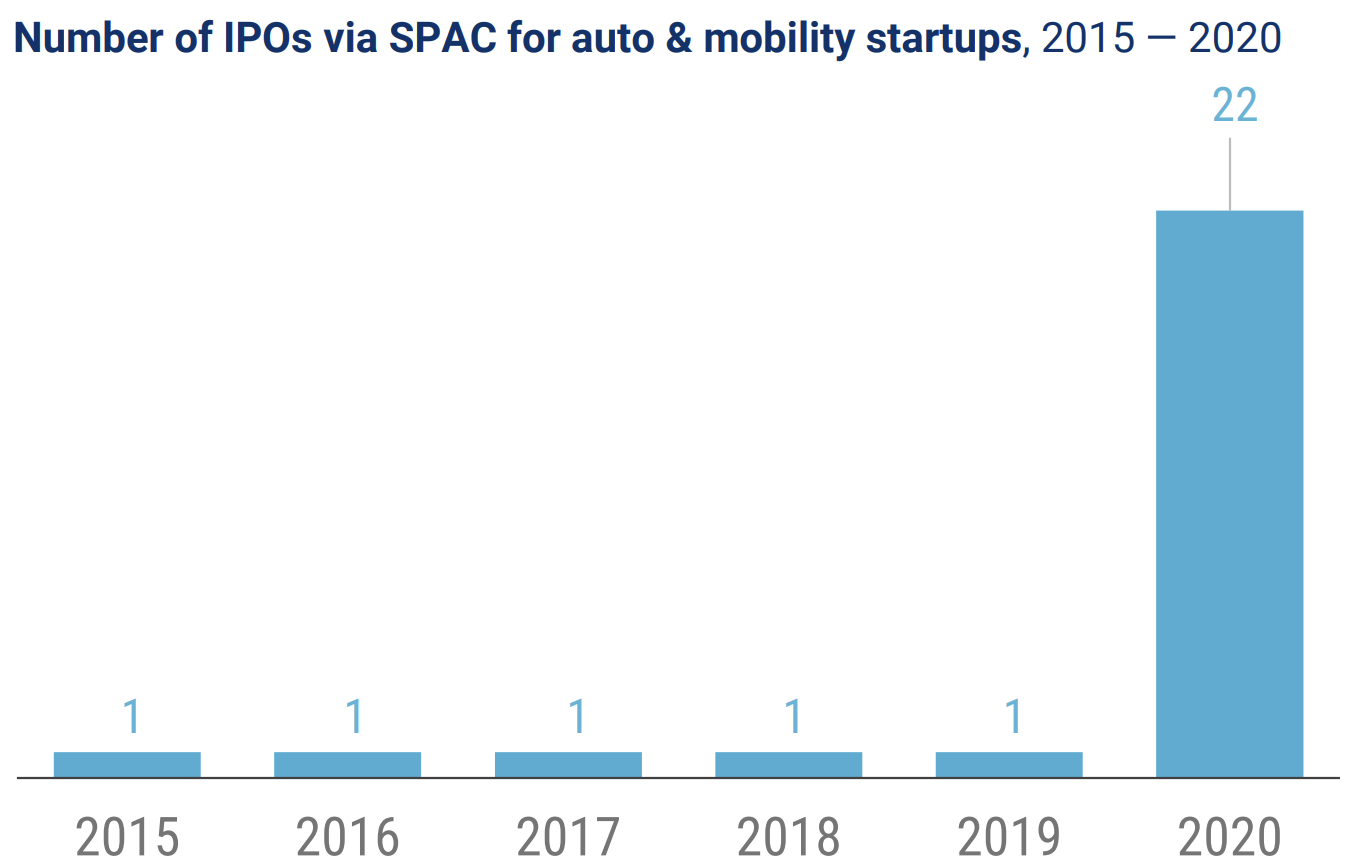 ✅ Thanks for reading Axios Pro Rata! Please ask your friends, colleagues and teachers to sign up.