Axios Pro Rata
May 30, 2018
Top of the Morning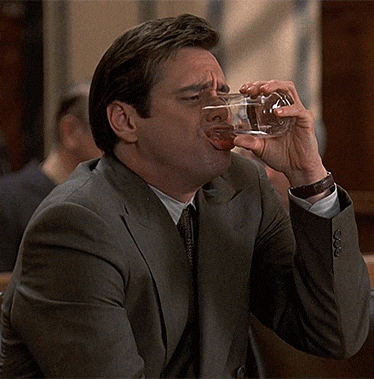 Yesterday I asked readers for a good argument against the International Entrepreneur Rule. Crickets.
So my colleague Ina Fried tried with U.S. Small Business Administrator Linda McMahon, during audience Q&A at the Code Conference:
Fried: Late in the Obama Administration, there was a proposed international entrepreneur rule that would allow people who are starting a business in the US, creating jobs, starting small businesses, to come to the US. The Trump Administration is trying to end that program. I'm curious, as a Small Business Administrator, what is the logical argument for why the International Entrepreneur Rule or a startup visa is a bad idea?
McMahon: I'm sorry. I can't speak to that. I'm not familiar with it.
Fried: As the head of the SBA, you're not familiar with the international entrepreneur-
McMahon: Not with that particular rule.
• Some quick follow-up notes on KKR's deal yesterday to buy BMC Software from Bain Capital and Golden Gate Capital, per sources.
The price was around $8.3 billion.
Previously unreported bidders included Clayton Dubilier & Rice.
The sellers seriously considered an IPO, but were unconvinced that the markets would be receptive to a low-growth tech company.
Key to KKR's bid was its own capital markets function, which also could matter if BMC eventually makes a major merger play for something like CA (which Bain/GGC once tried) or Micro Focus (which is under activist pressure to sell).
• Shari vs. Les: The latest on the only CBS legal drama that matters.
• Kia reports that Auto, a stealthy manufacturing tech startup led by former Autodesk co-CEO Amar Hanspal, has raised around $200 million in funding.
A source says the Silicon Valley company was spun out of Flex around 10 months ago, and already has around 400 employees and "tens of millions of dollars in recognized revenue."
Flex is a minority shareholder, while other backers include Eclipse Ventures (led by ex-Flex exec Lior Susan).
Directors include Susan, Flex CEO Michael McNamara, former Autodesk CEO Carl Bass and Seagate exec chairman Steve Luczo.
• Scooticorn: Earlier this month we noted that Bird was talking to investors about a new round, despite having raised $100 million in early March. Bloomberg now reports that Sequoia has agreed to lead a $150 million infusion at around a $1 billion valuation.
The BFD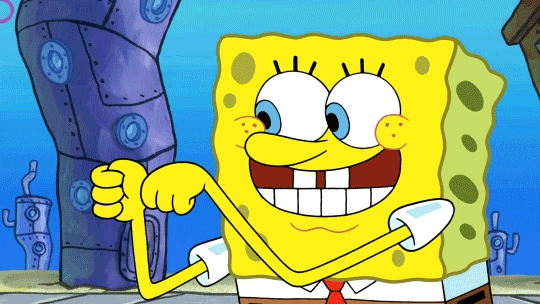 Bayer yesterday received U.S. antitrust approval for its $66 billion acquisition of Monsanto, based on Bayer's commitment to sell around $9 billion in assets.
Why it's the BFD: Because it's the largest-ever divestiture related to antitrust enforcement, and shows how the Trump administration's antipathy toward mega-mergers isn't limited to media or China.
Complications: Bayer has until June 14 to close the deal, which was first signed in 2016, but still needs sign-offs from Canada and Mexico.
Bottom line: "The approval clears one of the last remaining regulatory hurdles for the Bayer-Monsanto transaction, one of three recent mega-deals that have reshaped the global market for crop seeds and chemicals. Last year Dow Chemical and DuPont merged, while China National Chemical acquired Swiss seed and pesticide maker Syngenta." — Brent Kendall, WSJ
Venture Capital Deals
• Tradeshift, a San Francisco-based supply chain payments platform raised $250 million in Series E funding at a post-money valuation north of $1.1 billion. Goldman Sachs and PSP Investments co-led, and were joined by HSBC, H14, GP Bullhound and return backers HSBC, American Express Ventures, CreditEase Fintech Investment Fund, Notion Capital and Santander InnoVentures. http://axios.link/2cGB
• Voodoo, a French mobile games company, has raised around $200 million from Goldman Sachs, per Reuters. http://axios.link/A8l9
• Taxify, an Estonia-based ride-hailing company operating in Europe and Africa, raised $175 million at a $1 billion valuation. Daimler led, and was joined by Didi Chuxing, Korelya Capital and Taavet Hinrikus (founder of TransferWise). http://axios.link/WMHW
🚑 Ava, maker of a fertility-tracking bracelet, raised $30 million from firms like Btov and SVC. http://axios.link/dv00
• SQream, an Israeli GPU database developer, raised $26.4 million in Series B funding. Alibaba led, and was joined by Hanaco VC, Sistema.vc, World Trade Ventures, Paradiso Ventures, Glory Ventures and Silvertech Ventures. http://axios.link/GrwU
🚑 CleanSlate, a Nashville-based provider of outpatient pharmacological treatment for opioid and alcohol addiction, raised $25 million in new funding led by HealthQuest Capital. www.cleanslatecenters.com
• OnTruck, a Madrid-based supply and demand matching platform for road freight, raised €25 million in Series B funding. Cathay Innovation led, and was joined by Atomico, Idinvest, All Iron Ventures, Total Energy Ventures, GP Bullhound, Point 9 Capital and Samaipata Ventures. http://axios.link/O8t9
• Azimo, a London-based digital money transfer service, raised $20 million in Series C funding. Rakuten led, and was joined by e.ventures, Frog Capital, GR Capital Partners, Greycroft Partners, MCI, Quona Capital and SVB. http://axios.link/hcYA
• Emogi, a New York-based "emotion engine," raised $12.6 million in Series A funding led by Hatzimemos/Libby. www.emogi.com
• SocialChorus, a San Francisco-based provider of advocate marketing solutions for brands, raised $12.5 million co-led by Arrowroot Capital and Kohlberg Ventures. http://axios.link/dUY8
• Acko, an Indian digital insurance startup, raised $12 million from Amazon, Ashish Dhawan (ChrysCapital) and return backer Catamaran Ventures. http://axios.link/MyQ5
• Waggl, a Sausalito, Calif.-based employee feedback platform, raised $7 million in Series A funding led by First Analysis. http://axios.link/AwGR
Private Equity Deals
• Abris Capital Partners has acquired a majority stake in Velvet Care, a Polish maker of paper-based personal care products like tissues and toilet paper.
• Bregal Sagemount has invested in GPS Insight, a Scottsdale, Ariz.-based provider of fleet management SaaS solutions. www.gpsinsight.com
• IMG, a Livermore, Calif.-based precision manufacturing company owned by Addison Capital Partners, has acquired San Leandro, Calif.-based rival Applied Fusion. www.imgprecision.com
🚑 One Equity Partners has acquired Ernest Health, an operator of acute rehabilitation and long-term acute care facilities, from Medical Properties Trust (NYSE: MPW) and company management.
• Tikehau Capital has invested €114 million into Nexteam Group, a French company that machines complex and hard metal parts for the aviation and space industries. www.nexteam-group.com
• TPG Growth has invested in Resource Label, a Franklin, Tenn.-based manufacturer of pressure-sensitive labels, shrink sleeves and RFID/NFC technology. Existing backers include First Atlantic. www.resourcelabel.com
Public Offerings
🚑 Avrobio, a Cambridge, Mass.-based gene therapy company, filed for an $86 million IPO. It plans to trade on the Nasdaq (AVRO), with Morgan Stanley as lead underwriter. The pre-revenue company has raised around $87 million from firms like Atlas Venture (27% pre-IPO stake), Claris Ventures (17%), SV Life Sciences (15%) and Cormorant (8%). http://axios.link/PnRK
🚑 MeiraGTx, a New York-based gene therapy company, set its IPO terms to 5 million shares at $14-$16. The pre-revenue company would have a fully-diluted market value of $423 million, were it to price in the middle. It plans to trade on the Nasdaq (MGTX) with BofA Merrill Lynch as lead underwriter, and shareholders include Kadmon Corp. (18% pre-IPO stake), Perceptive Advisors (16%) and Alexandria Equities (8%). http://axios.link/BsZa
• NIO, a Chinese electric car company whose backers include Baidu and Tencent, has filed confidentially for a U.S. IPO, per Bloomberg. http://axios.link/m3RV
• Uxin, a Chinese used car marketplace, filed for a $500 million IPO. It plans to trade on the Nasdaq (UXIN), with Morgan Stanley as lead underwriter. The company reports a $421 million net loss on $299 million in revenue for 2017, and has raised over $950 million from firms like Jeneration Capital (22% pre-IPO stake), Warburg Pincus (14%), Baidu (10%), Tiger Global (9%), Hillhouse Capital (8%) and Coatue Management. http://axios.link/N2aY
Liquidity Events
🚤 Polaris Industries (NYSE: PII) has agreed to buy Boat Holdings, an Elkhart, Ind.-based maker of pontoon boats, from Balmoral Funds and the Vogel family for around $805 million in cash. http://axios.link/gcZj
More M&A
🚑 Cigna (NYSE: CI) has agreed to acquire the New Zealand life insurance business of ANZ Bank New Zealand for around US$482 million. http://axios.link/ncaH
• Deutsche Boerse has agreed to acquire GTX ECN, an institutional foreign exchange trading platform, from GAIN Capital (NYSE: GCAP) for $100 million. http://axios.link/cyx7
• Hong Kong Airlines, owned by China's HNA Group, is in talks to raise around $350 million ahead of an IPO, per Reuters. http://axios.link/ZY5P
⛽ Sojitz (Tokyo: 2768) will buy an Australian coalmine from Mitsubishi (Tokyo: 8058) and BHP Billiton (ASX: BHP) for A$100 million. http://axios.link/RKIF
Walt Disney Co. is "lining up financing" in case 21st Century Fox's board insists on cash instead of stock, in order to match up to Comcast's offer, per CNBC. http://axios.link/sV6d
🚑 WellCare Health Plans (NYSE: WCG) has agreed to buy Meridian, operator of a pharmacy benefit manager and health insurance plans in Michigan and Illinois, for $2.5 billion in cash. http://axios.link/NalK
It's Personnel
• Maureen Downey (ex-Pantheon Ventures) has joined SharesPost as a managing director of portfolio management and new product development.
• Martin Sorrell, who recently stepped down as founding CEO of ad giant WPP due to misconduct allegations, is becoming CEO of Derriston Capital (LSE: DERR) – a special purpose acquisition vehicle that will refocus on marketing services. http://axios.link/W4Hk
Final Numbers
Thanks for reading. Please send scoop and feedback via email or anonymous tipline (http://axios.com/tips). Or DM me on Twitter (@danprimack) for Signal/Confide/Telegram info.