https://www.axios.com/newsletters/axios-pro-rata-12c4692c-a202-4eb6-a005-6e58538a0f43.html?chunk=0#story0
Top of the Morning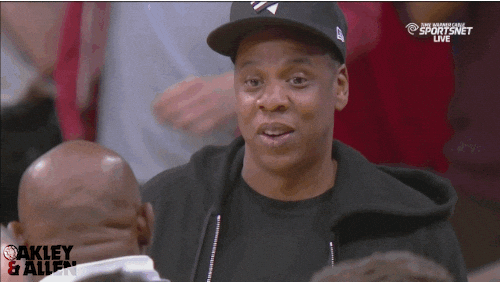 The SEC yesterday filed a subpoena enforcement action in federal court against Shawn Carter (a.k.a. Jay-Z), related to an investigation into Iconix Brand Group.
Iconix paid $204 million in 2007 to buy Rocawear, an apparel company Carter co-founded.
It has since written off nearly the entire value of Rocawear, and the SEC is interested in other business partnerships between Carter and the company.
The SEC said the enforcement action does not reflect a determination of wrongdoing on Carter's part. But it wants him in court next Tuesday.
Per Jay-Z's spox: "Mr. Carter is a private citizen who should not be involved in this matter."
• Street fighters: E-bike company LimeBike is doing the Sand Hill shuffle, less than three months after raising $70 million in new Series B funding. No specifics yet on how much it's seeking, but we know it's reached out to a number of deep-pocketed investors.
There's also some talk bubbling that Bird is at least willing to listen to inbound investor interest, even though it raised $100 million in early March.
Both theoretical raises would make sense, given both companies' land-grab mentality and associated legal/regulatory expenses.
• Recommended reading: Junk bonds are getting junkier, per the WSJ's James Mackintosh. He reports that the $1.4 billion of bonds used to finance KKR's buyout of Unilever's spreads business include a clause that would explicitly allow shareholders to be repaid in the "event of default." It's like cov-light and stupid had a baby that creditors couldn't wait to adopt.
• You're unfired! Xerox CEO Jeff Jacobson is sticking around, just days after agreeing to step down as part of a cease-fire agreement with activist investors Carl Icahn and Darwin Deason (who had been suing to stop a $6.1 billion takeover of Xerox by Fujifilm). Ditto for six Xerox board members, with the company saying that Icahn and Deason didn't live up to their end of the bargain (i.e., to pull the lawsuit).
• Sounds good: The WSJ last week reported that Sonos had filed confidentially for an IPO that could value the wireless speaker maker at between $2.5 billion and $3 billion. Now we're hearing that Sonos is eyeing late June for the listing, which would mean a public filing later this month.
Also in IPO-land: Word is that Chinese booking and delivery giant Meituan Dianping continues to aim for a late 2018 float.
https://www.axios.com/newsletters/axios-pro-rata-12c4692c-a202-4eb6-a005-6e58538a0f43.html?chunk=1#story1
The BFD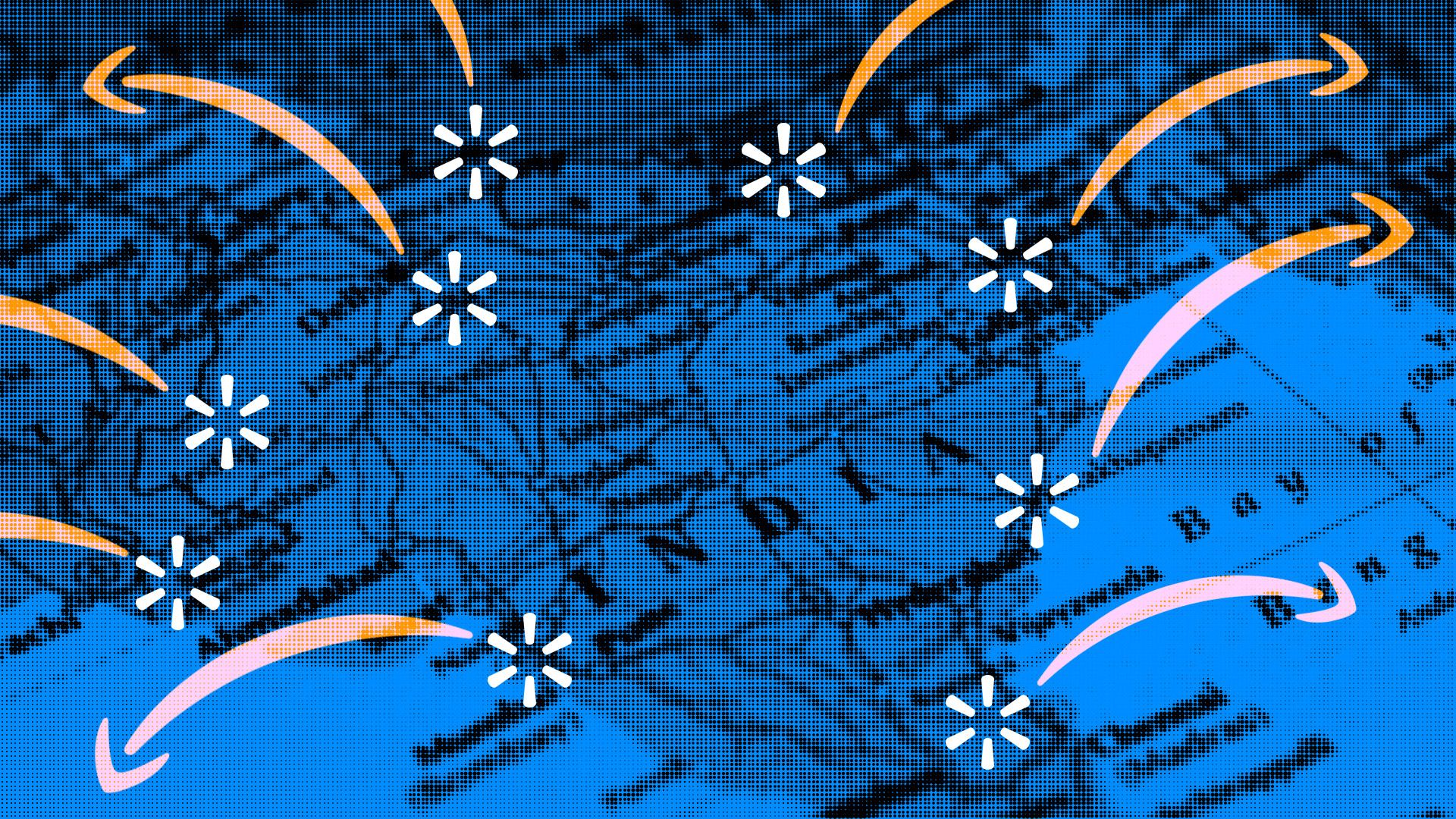 Illustration: Lazaro Gamio/Axios
Walmart appears to have beaten out Amazon for a majority stake in Indian e-commerce giant Flipkart, in a $15 billion deal that reportedly includes a $3 billion co-investment from Alphabet. Sellers would include SoftBank.
Why it's the BFD: Because it would be a devastating loss for Amazon in India, where it has avoided its China mistakes to come within spitting distance of Flipkart's market share lead.
Sourcing: Nothing is finalized yet, but both Bloomberg and Indian media outlets are reporting similar details. A source close to Flipkart tells Axios: "I can't confirm those exact numbers, but I understand them to be approximately accurate."
Bottom line: "Alphabet wanted to help Walmart beat Amazon." — Amir Efrati, The Information
https://www.axios.com/newsletters/axios-pro-rata-12c4692c-a202-4eb6-a005-6e58538a0f43.html?chunk=2#story2
Venture Capital Deals
• Zola, a New York-based online wedding registry, raised $100 million in Series D funding at around a $600 million valuation. Comcast Ventures led, and was joined by new backers NBCUniversal and Goldman Sachs Investment Partners. http://axios.link/GqsS
• IronNet Cybersecurity, a Fulton, Md.-based startup led by former NSA head Keith Alexander, raised $78 million in Series B funding. C5 Capital led, and was joined by return backers ForgePoint Capital and Kleiner Perkins Caufield & Byers. http://axios.link/FjCS
• Frontier Car Group, a Berlin-based developer of used car marketplaces for emerging markets, raised $41 million in new VC funding. Return backers Balderton Capital and TPG Growth co-led, and were joined by new investors Fraser McCombs Capital and Autotech Ventures. The company also secured $17 million in debt funding. http://axios.link/knPd
🚑 Cera, a London-based homecare services startup, has raised $17 million in Series A funding from backers like Guiness Asset Management, Kairos and Yabeo. http://axios.link/oZ7c
• Freeda Media, an Italian media startup focused on millennial women, raised $10 million in Series A funding led by Alven Capital. http://axios.link/Sgnn
• The Outline, a digital media startup led by Josh Topolsky, raised $5.15 million in second-round funding led by RRE Ventures at a $21 million post-money valuation. http://axios.link/DplG
https://www.axios.com/newsletters/axios-pro-rata-12c4692c-a202-4eb6-a005-6e58538a0f43.html?chunk=3#story3
Private Equity Deals
• Aterian Investment Partners has acquired Vander-Bend Manufacturing, a San Jose, Calif.-based maker of precision products like electronic chassis and electronic panels for a variety offend markets. www.vander-bend.com
🚑 CDH Investments of China made a last-minute $1.4 billion takeover bid for Australian liver cancer drugmaker Sirtex Medical (ASX: SRX), which previously agreed to a $1.3 billion takeover from Varian Medical (NYSE: VAR). http://axios.link/KSY6
• CoolSys, a Brea, Calif.-based refrigeration and HVAC company backed by Audax Private Equity, has acquired Axiom Energy Solutions, a Savannah, Ga.-based provider of energy efficiency solutions. www.coolsys.com
• Francisco Partners has agreed to acquire Renaissance, a Wisconsin Rapids, Wis.-based pre-K-12 learning analytics company, from Hellman & Friedman. www.renaissance.com
• Ontario Systems, a Muncie, Ind.-based portfolio company of Arlington Capital Partners, has acquired Justice Systems, an Albuquerque, N.M.-based provider of court case management software and electronic payment solutions to government clients. www.ontariosystems.com
• Novolex, a Hartsville, S.C.-based packaging manufacturer owned byThe Carlyle Group, is in pole position to acquire Waddington Groupfrom Newell Brands (NYSE: NWL) for $2.3 billion.
• Silver Lake and Weld North have invested in Imagine Learning, a Provo, Utah-based provider of supplemental learning solutions for pre-K-8 students.
www.imaginelearning.com
• Source Capital has acquired M&M Refridgeration, a Maryland-based provider of industrial refrigeration equipment and control systems. www.mmrefrigeration.com
• TPG Capital has acquired an undisclosed stake in San Francisco-based skincare brand Rodan + Fields. http://axios.link/xaIA
https://www.axios.com/newsletters/axios-pro-rata-12c4692c-a202-4eb6-a005-6e58538a0f43.html?chunk=4#story4
Public Offerings
• Consolis, a French building materials company owned by Bain Capital, has hired Rothschild to lead an IPO that is expected to come later this fall, per Reuters. http://axios.link/Ul02
https://www.axios.com/newsletters/axios-pro-rata-12c4692c-a202-4eb6-a005-6e58538a0f43.html?chunk=5#story5
Liquidity Events
• The Blackstone Group reportedly is seeking a buyer for Australian chemicals company Ixom, with J.P. Morgan running the process. www.ixom.com
https://www.axios.com/newsletters/axios-pro-rata-12c4692c-a202-4eb6-a005-6e58538a0f43.html?chunk=6#story6
More M&A
• Bayer has divested another 14.2% stake in listed German plastics company Covestro for around €2.2 billion. http://axios.link/buYu
• Berkshire Hathaway disclosed that it has acquired another 75 million shares of Apple, bringing its total to over 240 million shares (nearly 5% of outstanding shares, making it the third-largest institutional shareholder). It also has entirely exited its IBM position. http://axios.link/C3Ml
⛽ BP PLC (LSE: BP) is considering an acquisition of some U.S. shale assets of BHP Billiton (LSE: BLT), per Bloomberg. http://axios.link/rsVp
🚑 Horizon Discovery (AIM: HZD), a British gene editing company, has rejected a £270 million takeover offer from Abcam (AIM: ABC). http://axios.link/unlA
• IAG (LSE: ICAG), owner of British Airways, has again been rebuffed in its attempts to purchase Norwegian Air Shuttle (Oslo: NWC). http://axios.link/qD7r
• Kellogg (NYSE: K) is investing $420 million to increase its stake in Nigeria-based packaged food maker Tolaram Africa Foods. http://axios.link/an4B
https://www.axios.com/newsletters/axios-pro-rata-12c4692c-a202-4eb6-a005-6e58538a0f43.html?chunk=7#story7
https://www.axios.com/newsletters/axios-pro-rata-12c4692c-a202-4eb6-a005-6e58538a0f43.html?chunk=8#story8
It's Personnel
🚑 Todd Holmes has joined healthcare private equity firm CRG as a Boulder-based principal. He previously co-founded Gurnet Point Capital. www.crglp.com
• AJ Murphy has stepped down as head of capital markets with BofA Merrill Lynch, in order to join Silver Lake as a partner in its private equity group. http://axios.link/c2rk
• Thomas Piquemal, former head of M&A for Deutsche Bank, has joined Fimalac as deputy CEO. http://axios.link/DJ59
https://www.axios.com/newsletters/axios-pro-rata-12c4692c-a202-4eb6-a005-6e58538a0f43.html?chunk=9#story9
Final Numbers: Jobs
April jobs report highlights:
+164k jobs, which missed consensus estimates of around +192k. It was the lowest top-line number since last September, and also below April 2017.
Unemployment ticked down to 3.9%, which is the lowest it's been since December 2000. Labor force participation rate was 62.8%.
Top gainers were professional/biz services (+54k) and healthcare (+29.3k), while wholesale trade was the biggest loser (-9.8k).