Axios Pro Rata
July 10, 2019
🚨 Today we launch of Axios Cities, a weekly newsletter focused on the technological and demographic trends shaping cities.
Sign up here to receive the first edition, which will hit inboxes this afternoon.
Top of the Morning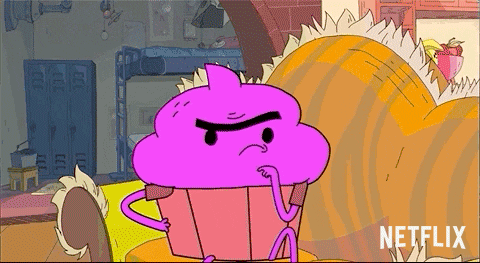 Private equity is considered stodgier than venture capital, because it typically invests in less innovative companies. But private equity, when it comes to its industry's own structure, is more innovative.
The latest example comes from Dyal Capital Partners, the Neuberger Berman unit known for buying equity stakes in the management companies of other private equity firms.
Dyal has formed a business to make long-term loans to large private equity firms, as first reported by the WSJ, including those within its own portfolio (some of which could be using a portion of the debt to pay dividends to Dyal).
A source says Dyal plans to raise more than $5 billion for the effort, with over $1 billion already banked and several loans already made.
Dyal's sales pitch: Large organizations are most smartly-structured when they have both debt and equity on their balance sheet, but private equity firms can struggle to get Wall Street loans longer than five years (due to compliance headaches). Dyal's loans are between 10 and 15 years long, thus matching up to the outer limits of underlying asset sales.
Plus, a firm that's already sold a 10% or 20% equity stake may not want to sell even more equity, but still may want expansion capital.
Dyal declined comment.
Also...
But not all private equity innovation is positive. The FT reports on a troubling new trend of "doc-lite" leveraged loans, whereby debt is sold but financial reporting deadlines are being extended by months. The most recent example were loans to support KKR's purchase of Canadian software company Corel:
Buyers of loans have long lamented a steady erosion in loan covenants, or legal protections built into debt agreements that cover things such as the extra leverage a company can take on, or the amount of cash needed on hand to pay back creditors.
But now those looser standards are extending to the amount of time that investors have to wait for basic financial updates such as an income statement or a balance sheet. Some fear that the consequent loss of transparency could deprive investors of early warnings of trouble ahead.
• Everyone into the pool: The Carlyle Group plans to become the latest publicly-traded private equity firm to convert into a C-corporation, with an official announcement to come during Q2 earnings, per Bloomberg.
This comes after similar moves by rivals Blackstone Group, KKR and Apollo Global Management.
Listed PE firms are converting because it vastly expands the universe of potential investors. Go deeper here.
🎮 Game on: DouYu, China's answer to Twitch, has restarted an IPO roadshow that was delayed in early May after President Trump tweeted a threat to increase tariffs on Chinese imports.
Trump backed down on the new tariff threat late last month after meeting with Chinese President Xi Jinping during the G-20 Summit, and top negotiators from both sides spoke yesterday via phone.
DouYou, backed by Tencent and Sequoia Capital China, would have a $4.4 billion market cap if it prices in the middle of its proposed range.
• Bad fit: Levi Strauss disappointed on quarterly earnings yesterday, blaming a 63% net income drop on $29 million in costs associated with its March IPO.
• RIP: Most coverage of Ross Perot's death yesterday focused, understandably, on his presidential runs in 1992 and 1996. But he also was one of the tech industry's most successful serial entrepreneurs: First he founded Electronic Data Systems, which was sold for $2.5 billion to GM in 1984. Then he founded Perot Systems. a rival to EDS, which Dell bought in 2009 for $3.9 billion.
🎧 Pro Rata Podcast focuses on Virgin Galactic's plans to go public and what it means for the broader space industry. Listen here.
Also check out Monday's pod about the USWMT's fight for equal pay, and the future of the National Women's Soccer League.
The BFD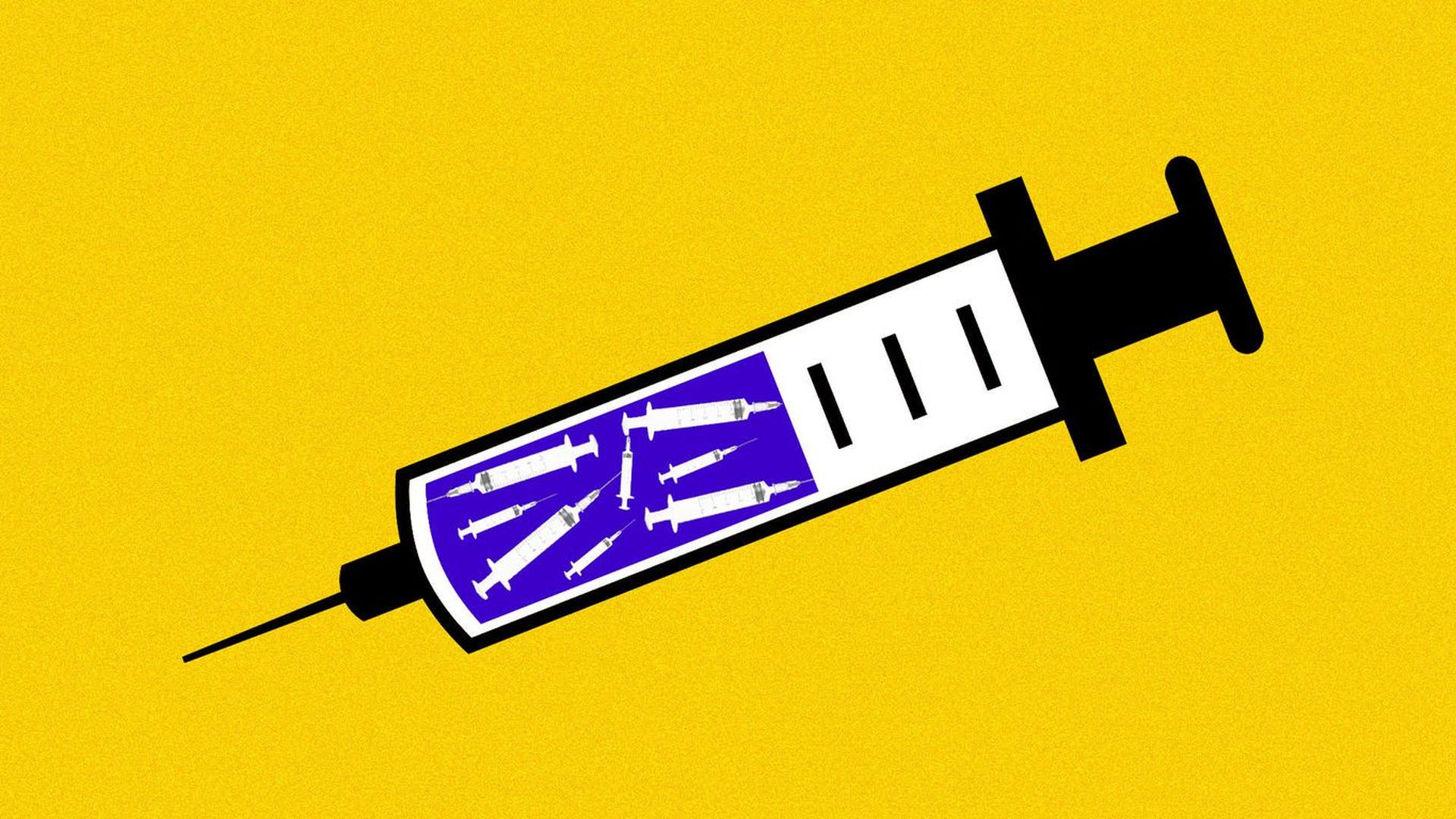 Osivax, a French developer of a universal flu vaccine, raised €8 million in Series A funding led by Noshaq.
Why it's the BFD: Because developing a universal flu vaccine is fast becoming biotech's holy grail. Today's deal comes just one day after a Cincinnati-based universal flu startup called Blue Water Vaccines raised $7 million, and a couple months after the U.S. National Institutes of Health launched clinical trials of its own. And then there were those nasal vaccine tests on llamas.
Bottom line: "It's an arms race of taxpayers versus private capital." — Bob Herman, Axios
Venture Capital Deals
• Creditas, a Brazilian secured lending platform, raised $231 million in new funding co-led by SoftBank Vision Fund and SoftBank Group. http://axios.link/e3FZ
• Byju's, an Indian learning app developer, raised $150 million at a reported $5.75 billion valuation. Qatar Investment Authority led, and was joined by Owl Ventures. http://axios.link/70r1
• Remitly, a Seattle-based mobile remittance company, raised $135 million in Series E funding. Generation Investment Management led, and was joined by Owl Rock Capital, Princeville Global, Prudential Financial, Schroder & Co Bank, Top Tier Capital Partners and return backers DN Capital, PayU and Stripes Group. The company also secured $85 million in new debt financing. http://axios.link/T1iO
• TrustArc, a San Francisco-based provider of privacy management software, raised $70 million in Series D funding. Bregal Sagemount led, and was joined by Accel, Baseline Ventures, DAG Ventures, Icon Ventures and Industry Ventures. http://axios.link/hNPr
• Opay, an Africa-focused mobile payments startup, raised $50 million from Sequoia China, IDG Capital, Source Code Capital and Opera. http://axios.link/dYRM
• Anchorage, a cryptocurrency custodian for institutions, raised $40 million in Series B funding. Blockchain Capital led, and was joined by Visa and Andreessen Horowitz. http://axios.link/GU8p
• NiYO Solutions, an Indian provider of digital financial services to workers, raised $35 million in Series B funding from Horizons Ventures, Tencent and return backer JS Capital. http://axios.link/o9sG
• Stratasan, a Nashville-based provider of healthcare data analytics software, raised $26 million. Fulcrum Equity Partners led, and was joined by Frist Cressey Ventures, Blue Heron Capital and Bridge Bank. www.stratasan.com
🚑 GNS Healthcare, a Cambridge, Mass.-based precision medicine startup, raised $23 million in Series D funding. Cigna Ventures led, and was joined by Amgen Ventures, Celgene, Echo Health Ventures, Alexandria Venture Investments and Gary Loveman. http://axios.link/icbl
• Kyndi, a San Mateo, Calif.-based natural language processing platform, raised $20 million in Series B funding. Intel Capital led, and was joined by UL Ventures and PivotNorth Capital. http://axios.link/sdua
🚑 AblaCare, a Paris-based medical device startup focused on fertility, raised €10 million in Series A funding from Sofinnova Partners. www.ablacare.com
• Anvyl, a New York-based supply chain automation startup, raised $9.3 million in Series A funding. Redpoint Ventures led, and was joined by return backers First Round Capital and Company Ventures. www.anvyl.com
⛽ Powerhive, a Berkeley, Calif.-based startup focused on providing rural home access to microgrid electricity, raised $9.3 million in Series B funding from Toyota Tsusho, Kouros, To:org and return backers Tao Capital, James Sandler, Prelude Ventures, Caterpillar Ventures, and Total Energy Ventures. http://axios.link/Shs5
• Cesium, a Philadelphia-based spinout of Analytical Graphics that enables developers to build interactive 3D geospatial applications, raised $5 million in Series A funding from Falcon Global Capital. http://axios.link/TMkP
• Qualified, a B2B conversational marketing startup, raised $5 million in Series A funding. Redpoint Ventures led, and was joined by Salesforce Ventures.
• Dataform, a London-based "data pipeline management" startup, raised $2 million led by LocalGlobe. http://axios.link/gAqk
• Meicai.cn, a Chinese e-commerce platform for fresh produce that connects farmers with restaurants, is seeking to raise at least $500 million in seventh-round funding at a valuation of between $10-$12 billion, per Bloomberg. http://axios.link/Iw9B
Private Equity Deals
• AppLovin, a Palo Alto, Calif.-based mobile gaming platform, acquired SafeDK, an Israeli mobile SDK management platform. AppLovin earlier this year sold a 20% equity stake to KKR for $400 million, while SafeDK had raised over $5 million from firms like Samsung Next Ventures, StageOne Ventures and Kaedan Capital. http://axios.link/vBUy
🥗 Blue Road Capital acquired B&W Quality Growers, a Fellsmere, Fla.-based provider of arugula and other leafy salad greens, from Capitala Group and Boyne Capital Partners. http://axios.link/Ay03
• Bridgepoint agreed to buy a majority stake in Qualitest, an Israeli software testing company, from Marlin Equity Partners (which will retain a minority stake). Reuters puts the deal value at around $420 million. http://axios.link/yWH4
• Clearlake Capital Group agreed to invest in DigiCert, a Lehi, Utah-based digital security company, thereby becoming equal shareholder with existing backer TA Associates. http://axios.link/0Wzk
⛽ HitecVision and Omani oil firm Petrogas will pay $635 million for a portfolio of British North Sea oilfields from Total (Paris: FP). http://axios.link/QfuC
• Ideal Tridon, a Smyrna, Tenn.-based portfolio company of Snow Phipps, acquired ZSi-Foster, a Canton, Mich.-based maker of metal support systems, from Pfingsten. www.idealtridon.com
• Leeds Equity invested in Scaled Agile, a Boulder, Colo.-based provider of enterprise agility software. www.scaledagile.com
• New Heritage Capital acquired Welcome Dairy, a Colby, Wisc.-based provider of dairy flavorings and cheese sauces. www.welcomedairy.com
• One Rock Capital Partners agreed to buy the engineered components and systems business of Actuant (NYSE: ATU) for around $215 million. http://axios.link/ah43
• Pritzker Private Capital agreed to acquire Valicor Environmental Services, a Cincinnati-based provider of non-hazardous wastewater treatment services, from Wind Point Partners. www.valicor.com
Public Offerings
🚑 Afya, a Brazilian for-profit medical education company, set IPO terms to 13.7 million shares at $16-$18. It would have an initial market cap of $1.5 billion, were it to price in the middle, and plans to list on the Nasdaq (AFYA) with Morgan Stanley as lead underwriter. The company reports $417 million in revenue for the year ending March 31, 2019. http://axios.link/ZWnF
🚑 Genmab, a Danish developer of therapeutic antibodies for cancer, set IPO terms to 27.8 million shares at $18.11 (based on July 5th closing price in Copenhagen). It would have an $11.8 billion market cap at that price, and plans to trade on the Nasdaq (GMAB) with BAML as lead underwriter. http://axios.link/0NRr
Liquidity Events
• CVC Capital Partners agreed to sell a 30% stake in British appliance warranty company Domestic & General to the Abu Dhabi Investment Authority at an enterprise value of around £1 billion. http://axios.link/JuCV
• KKR is in talks to sell its majority stake in French call center operator Webhelp to Belgian investment firm Groupe Bruxelles Lamber at an enterprise value of €2.4 billion. http://axios.link/6R1O
• Palo Alto Networks (NYSE: PANW) completed its $410 million purchase of container security company Twistlock, which had raised over $60 million from firms like Iconiq Capital, Dell, YL Ventures, Ten Elevent Ventures and Polaris Partners. http://axios.link/zpmC
More M&A
🚑 Bayer (DB: BAYN) has approached Elanco Animal Health (NYSE: ELAN) about merging their pet-health businesses, per Reuters. http://axios.link/QyWp
• Cisco Systems (Nasdaq: CSCO) agreed to buy Maynard, Mass.-based optical components maker Acacia Communications (Nasdaq: ACIA) for $2.84 billion in cash, or $70 per share (46% premium to Monday's closing price). http://axios.link/aclM
• IBM (NYSE IBM) completed its $34 billion purchase of Linux specialist Red Hat, which was first announced last October. http://axios.link/yw58
• Vivacom, a Bulgaria's largest telco, is seeking a buyer with an anticipated asking price of around €1.2 billion, per the FT. http://axios.link/OBke
Fundraising
• CIP Capital of New York is raising up to $700 million for its third mid-market buyout fund, per an SEC filing. www.cip-capital.com
It's Personnel
• Matthew Veilleux joined Wellesley College as an investment director for its endowment, per his LinkedIn page. He previously was director of product management at Caissa, and served as an investment associate at Wellesley between 2012 and 2014. www.wellesley.edu
• Arbor Investments promoted Josh Schoenfelder to vice president. www.arborpic.com
Final Numbers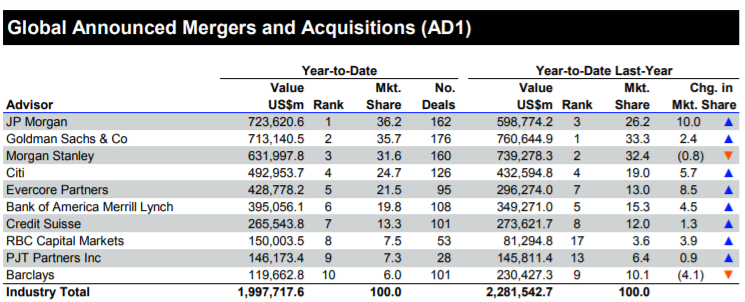 🙏 Thanks for reading Axios Pro Rata. Please invite your friends, colleagues, and MLB All-Stars to sign up here.