Axios Pro Rata
February 27, 2019
Top of the Morning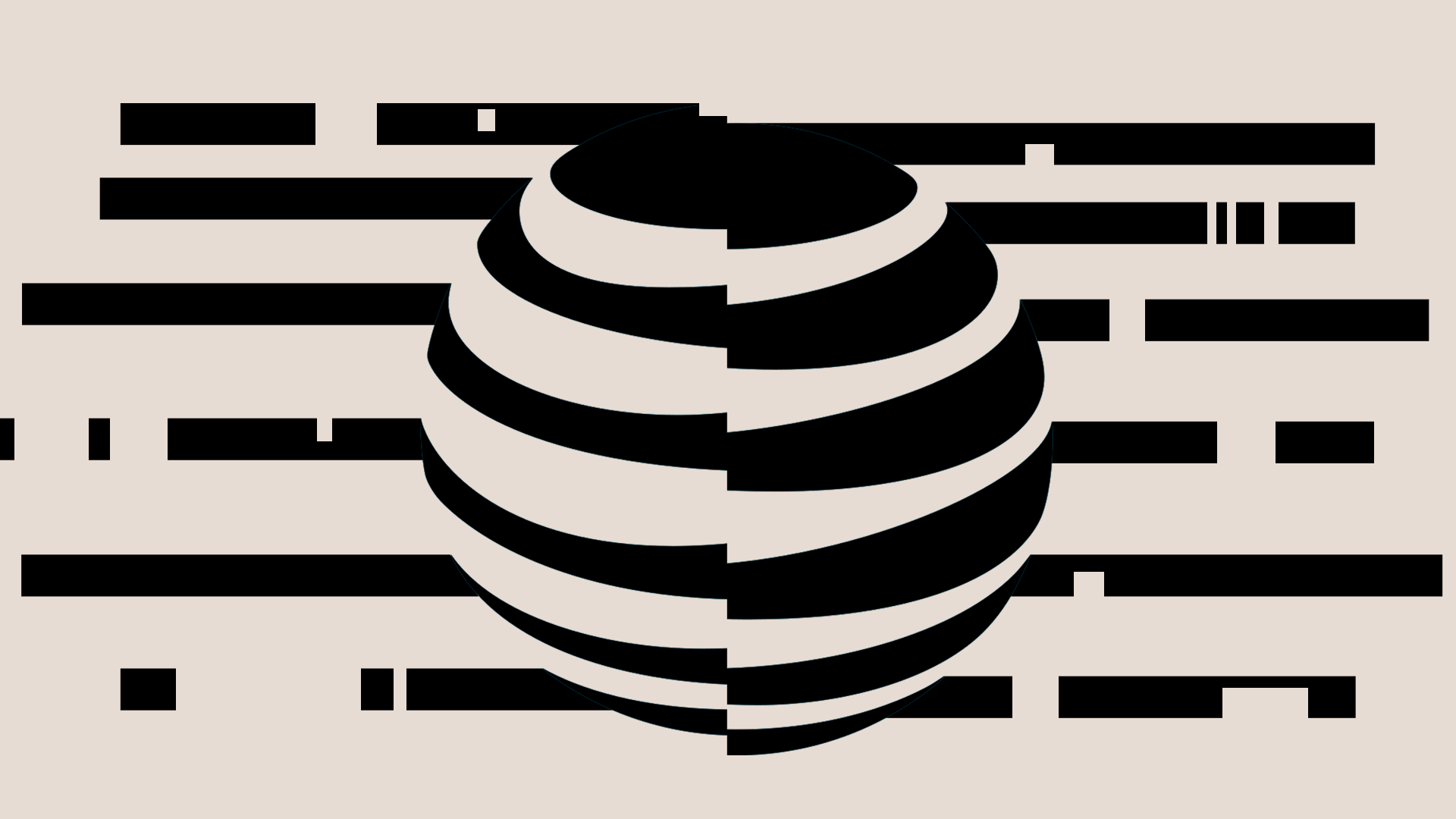 AT&T won't have to unwind any of its $85 billion merger with Time Warner, after a federal appeals court panel upheld an earlier ruling, serving a final defeat to the U.S. Department of Justice's antitrust brigade.
The big question for AT&T now is if it can successfully integrate and leverage the assets, or if it will become the same sort of cautionary content tale as the last big Time Warner merger.
For Trump's DOJ, the big question is if it will ever again seek to block a large vertical merger, or if it will turn its attention to more traditional antitrust concerns, particularly horizontal deals in non-tech sectors.
• Florida man: John Childs has "retired" from J.W. Childs Associates, the Boston-based private equity firm he co-founded in 1995.
This came just days after Childs was among those charged in Florida for solicitng prostitution, as part of the massage parlor sting that also nabbed New England Patriots owner Bob Kraft.
An official statement said that Childs "is not currently active in management of the firm," but he was listed as an "executive officer" in an SEC filing from just last November.
• From Moscow with handcuffs: Russian President Vladimir Putin is privately backing the arrest and investigation into private equity investor Mike Calvey. Here's what he said in a closed-room meeting, per the FT:
"I understand your concerns about investment image and I understand all
your arguments about some contradictions [in the case] . . . but I have
some reports from relevant security services saying, and proving, that
they had a reason to act how they acted."
Calvey and his firm, Baring Vostok Capital Partners, continue to deny any wrongdoing, and say this is an inappropriate criminal application of a commercial shareholder dispute.
🎧 Pro Rata Podcast: We're taking a two-week break, just so I can work on a few other things. But have no fear, we'll be back on March 11. In the meantime, check out all our past episodes either at the Axios site or via Apple.
The BFD
Merck KGaA, a German drugmaker and lab supplies giant, offered to buy Versum Materials (NYSE: VSM), a Tempe, Ariz.-based maker of specialty materials for the semiconductor and display industries, for around $5.9 billion in cash. The $48 per share bid is 52% higher than Versum's existing, all-stock agreement to be acquired by Entegris (Nasdaq: ENTG).
Why it's the BFD: Because it's a high-premium bidding war in a chip industry that is under pressure due to declining demand for new smartphones and other personal electronics.
Bottom line: "Merck is in aggressive deal mode, just completing an agreement worth as much as $4.2 billion to collaborate on an experimental cancer drug with GlaxoSmithKline. Its sluggish performance-materials division is also in need of a boost, and [CEO Stefan] Oschmann said earlier this month that the semiconductor field has many small and medium-sized assets with attractive technologies." — Tim Loh, Bloomberg
VC Deals
• Horizon Robotics, a Chinese developer of AI chips, raised $600 million in Series B funding led by SK China. http://axios.link/w3eV
• Tressian, a London-based cybersecurity startup focused on enterprise email, raised $42 million in Series B funding. Sequoia Capital led, and was joined by return backers Accel and Balderton Capital. http://axios.link/atmh
• Presto (fka e la carte), a Redwood City, Calif.-based provider of front-office software for the hospitality market, raised $30 million in growth equity funding. Recruit Holdings and Romulus Capital co-led, and were joined by I2BF Global Ventures, EG Capital and Brainchild Holdings. www.presto.com
• Obsidian, a new cyberidentity protection platform, raised $20 million in Series B funding from Wing VC, GV and Greylock. http://axios.link/A2Xa
• Sendoso, a San Francisco-based "sending platform," raised $10.7 million in Series A funding. Craft Ventures led, and was joined by Signia Partners, Storm Ventures, Struck Capital and Hack VC. www.sendoso.com
• Elsa, a San Francisco-based English pronunciation assistant app, raised $7 million in Series A funding. Gradient Ventures led, and was joined by Monk's Hill Ventures and SOSV. http://axios.link/20Qg
🚑 Two Chairs, a mental health startup that combines telemedicine and in-person therapy, raised $7 million in Series A funding from Maveron and Goldcrest. www.twochairs.com
• Dipsea, a San Francisco-based audio platform for erotic content, raised $5.5 million in seed funding co-led by Thrive Capital and Bedrock Capital. http://axios.link/Cafx
• Polis, a Boston-based developer of a digital targeting solution for door-to-door salespeople, raised $2.5 million in new funding from Initialized Capital and Haystack.vc. http://axios.link/WJRj
Private Equity Deals
• Agilis Systems, a St. Louis-based provider of mobile fleet telematics and tracking solutions, raised an undisclosed amount of growth equity funding from Spectrum Equity. www.agilissystems.com
• Hospitality Staffing Solutions, an Atlanta-based portfolio company of Littlejohn & Co., acquired FoodStaff, a provider of food and beverage personnel. www.hssstaffing.com
• Kaumeya Language Schools, a portfolio company of NBK Capital Partners, acquired King Integrated American School in Alexandria, Egypt. www.nbkcpartners.com
• ServiceMax, a Pleasanton, Calif.-based portfolio company of Silver Lake, acquired Zinc, a provider of real-time knowledge sharing for service workers. www.zinc.it
🚑 Water Street Healthcare Partners invested in Pathnostics, an Irvine, Calif.-based provider of diagnostic tests for urology, women's health, gastroenterology and cancer. www.pathnostics.com
• World Wide Packaging, a Florham Park, N.J.-based portfolio company of Bain Capital, acquired Cosmetic Design Group, a Culver City, Calif.-based maker of nail and cosmetic products, from Five Crowns Capital. www.cosmeticdesigngroup.com
Public Offerings
• Futu Holdings, a Chinese online brokerage, set IPO terms to 10.9 million American depository shares at between $10-$12. It would have a fully-diluted market value of $1.3 billion, were it to price in the middle. The company plans to trade on the Nasdaq (FHL) with Goldman Sachs (Asia) as lead underwriter. Backers include Tencent and Matrix Partners China.
Liquidity Events
⛽ ArcLight Capital Partners is considering the sale of Republic Midstream, an oil pipeline operator in the Eagle Ford shale, which could fetch around $600 million, per Bloomberg. http://axios.link/qx9E
• Experian (LSE: EXPN) has terminated its proposed £275 million merger with rival credit data firm ClearScore, following indications that UK antitrust regulators would block the deal. ClearScore backers include QED Investors. http://axios.link/aSds
More M&A
🚑 Raia Drogasil, a Brazilian pharmacy chain, agreed to buy rival Drogaria Onofre from CVS Health (NYSE: CVS). http://axios.link/S9sd
• Sunrise Communications (Swiss: SRGC) said it is in "advanced discussions" to buy the Swiss business of Liberty Global (Nasdaq: LBTY) for around $6.3 billion. http://axios.link/sZNO
Fundraising
• Anacapa Partners raised $79 million for its third private equity search fund focused on the lower middle markets. www.anacapapartners.com
• CDH Investments of China is seeking to raise nearly $1 billion in dollar and yuan-denominated VC funds this year, per Reuters. http://axios.link/vocn
• Scaleworks raised $80 million for its second fund focused on startup buyouts. http://axios.link/9w7c
• Sorenson Ventures raised $110 million for its debut fund. www.sorensoncapital.com
It's Personnel
• Susan Lin (San Francisco, ex-HgCapital) and Sarah Shanfield (NYC, ex-Raine Group) have joined London-based VC firm Felix Capital. www.felixcap.com
• Kevin McQuillan, a former general partner with Focus Ventures, is joining Chicago-based OCA Ventures as a Los Altos, Calif.-based partner. www.ocaventures.com
• Rob Ruegger joined Kainos Capital, a private equity firm focused on the food and consumer sectors, as a managing director. He previously was COO at Gehl Foods. www.kainoscapital.com
Final Numbers