Axios Pro Rata
May 02, 2019
Top of the Morning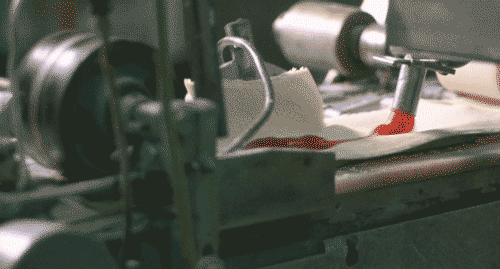 Public market investors continue to grumble over how many big new tech IPOs are designed with dual-class structures that give disproportionate voting control to founder/CEOs.
Recent examples include Lyft, Pinterest, Zoom Video and Slack.
Uber is using a single-class structure, in part because its founder/CEO is now its founder/ex-CEO.
The move bans such issuers from the S&P 500 and many index funds (some just underweight them), but it continues to be viewed as a worthwhile trade-off by founders who are terrified of being the subject of a Carl Icahn letter.
Founders are right to be guard against short-term investors who don't really care about the company, its customers or its employees.
Founders are wrong to respond through a structure that offers virtually no recourse when the founder is harming the company, its customers or its employees.
A modest proposal: New issuers could explore tenure-voting structures, as last used by jam giant J.M. Smucker.
The idea is basically that shares gain voting power the longer they are held. For example, a share gets two votes once held for two years, three votes for three years, and so on. Maybe capped out at four or five times (unlike Smucker's, which gave 10x if you held for four years).
This would give founder/CEOs control in the post-IPO years, but slowly let outside, long-term shareholders gain equilibrium.
Yes, it would cause havoc for the stock repo industry and ultimately give big influence to passive index funds that don't necessarily want big influence. And obviously this use a blockchain-based solution to improve ownership tracking.
But the repo folks could figure out ways to adapt, index funds can still follow proxy advisors and Smucker's made it work long before bitcoin.
The bottom line: This is highly unlikely to happen. But that doesn't mean it shouldn't.
Also...
Apollo Global Management this morning announced that it will convert from a publicly-traded partnership to a C-corp. This comes just weeks after a similar move by The Blackstone Group, and puts those firms in league with earlier converters KKR and Ares Management.
In other Apollo news:
An arbiter largely found for Apollo in its case against former executives Imran Siddiqui and Ming Dang, who had allegedly violated their noncompete agreements by forming an insurance-focused private equity firm called Caldera.
Dang was ordered to pay $1 million in damages to Apollo, and give up his remaining Apollo fund stakes. Siddiqui must pay $150,000.
Apollo said it was "pleased" by the decision, even though the restitution is a far cry from the $300 million that Apollo was initially seeking.
The arbiter said that the pair had "violated both the letter and the spirit" of Apollo's code of ethics, adding that Meng's "ridiculous claim" about not knowing he was bound to the code of ethics "reflected a lack of moral compass."
Go deeper: Law.com's Tom McParland has a good write-up that you can find here.
The BFD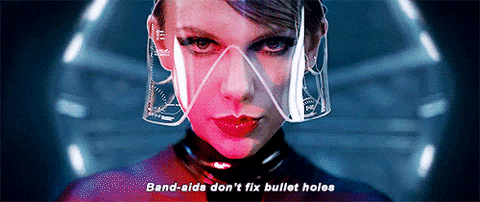 3M (NYSE: MMM) agreed to buy Acelity, a San Antonio-based wound care products company that recently filed to go public, for $6.7 billion from Apax Partners, CPP Investment Board and PSP Investments.
Why it's the BFD: Because it's a high-priced reminder that 3M has become much more than Scotch Tape and Post-it notes, with healthcare already accounting for 18% of its $32 billion in annual revenue. Acelity will only add to that, with a top-line of nearly $1.5 billion last year.
Next step: Expect Acelity to pull its IPO registration, which it had submitted last month as KCI Holdings.
Bottom line: "The consortium had been working with Acelity and KCI since 2011 on a strategic mergers and acquisition program that included targeted acquisitions, such as Systagenix in 2013 and Crawford Healthcare in 2018, and disposals of non-core businesses, such as the LifeCell business unit, which was sold for $2.9 billion in 2017." — Colin Kellaher, WSJ
Venture Capital Deals
• VideoAmp, a Los Angeles-based cross-platform ad optimization startup. raised $70 million. The Raine Group led, and was joined by Ankona Capital. http://axios.link/z95h
• Aryaka, a San Mateo, Calif.-based SD-WAN company, raised $50 million in Series F funding. Goldman Sachs led, and was joined by Trinity Ventures, Mohr Davidow Ventures, Nexus Venture Partners, InterWest Partners, Presidio Ventures, Third Point Ventures and DTCP. http://axios.link/oL04
• Red Canary, a Denver-based provider of endpoint security and cyber threat detection solutions, raised $34 million. Summit Partners led, and was joined by return backers Access Venture Partners and Noro-Moseley Partners. http://axios.link/Fk2G
• FreightHub, a Berlin-based digital freight forwarder, raised $30 million in Series C funding. Rider Global led, and was joined by Maersk Growth and return backers Northzone, Global Founders Capital, Unbound and Cherry Ventures. http://axios.link/xvC3
Private Equity Deals
• AE Industrial Partners acquired a majority stake in Alpine Air Express, a Provo, Utah-based provider of regional air cargo services. www.alpine-air.com
• AUA Private Equity Partners invested in Gourmet Culinary, a Neptune, N.J.-based maker and distributor of specialty prepared foods. www.gourmetkitcheninc.com
• Bain Capital agreed to acquire a majority stake Imperial Dade, a Jersey City, N.J.-based distributor of disposable food service and janitorial supplies, from Audax Private Equity (which will retain a position). www.imperialdade.com
• The Blackstone Group is in talks to buy a stake in London-based buyout firm BC Partners, per Bloomberg. http://axios.link/3yTs
• Madison Dearborn Partners invested in Lightspeed Systems, an Austin, Texas-based provider of mobile device management and monitoring software for K-12 schools. http://axios.link/9d0g
• Edward Don & Co., a Woodridge, Ill.-based portfolio company of Vestar Capital Partners, acquired Myers Restaurant Supply, a Santa Rosa, Calif.-based provider of foodservice equipment and design-build services. http://axios.link/L4XD
• Lightyear Capital acquired Engage PEO, a Hollywood, Fla.-based provider of HR outsourcing solutions to SMEs. www.engagepeo.com
⛽ Offen Petroleum, a Denver-based fuel distributor owned by Lariat Partners, acquired the business assets of Phoenix-based fuel distributor Allied Petroleum. www.offenpetro.com
• Palm Beach Capital invested in GFA International, a Delray Beach, Fla.-based engineering and geological consultant. www.teamgfa.com
🚑 Water's Edge Dermatology, a portfolio company of Gryphon Investors, acquired a control stake in PBC Dermatology, a West Palm Beach, Fla.-based medical/surgical dermatology practice. www.pbcdermatology.com
Public Offerings
• Beyond Meat, an El Segundo, Calif.-based maker of vegan meats, raised $241 million in its IPO by pricing 9.6 million shares at the top of its upwardly-revised $23-$25 range. That gives the company an initial market cap of $1.46 billion. It will trade on the Nasdaq (BYND), and had raised $142 million in VC funding from backers like Kleiner Perkins (15.9% pre-IPO stake), Obvious Ventures (9.16%), Cleveland Avenue (5.36%), Union Grove Partners, Bill Gates and Leonardo DiCaprio.
🚑 So-Young International, a Chinese online marketplace for plastic surgery services, raised $179 million in its IPO. The company priced 13 million shares at $13.80 andtrade on the Nasdaq (SY). It reports $8 million of net income on $90 million in revenue for 2018, and is backed by Matrix Partners China, Trustbridge Partners, Apax Digital and Orchid Asia.
🚑 TransMedics, an Andover, Mass.-based developer of organ preservation technology, raised $91 million in its IPO. The company priced 5.7 million shares at $16, for an initial market cap of around $308 million. It will trade on the Nasdaq (TMDX), and reports a $24 million net loss on $13 million in revenue for 2018. Shareholders include Flagship Pioneering (13.1% pre-IPO stake) and Kleiner Perkins (6.8%). www.transmedics.com
• Watches of Switzerland Group, a British watch retailer, is considering a London IPO that could value the company at around 1 billion, per Reuters. http://axios.link/YoRv
Liquidity Events
🚑 AMN Healthcare Services (NYSE: AMN) agreed to buy Advanced Medical Personnel Services, a Port Orange, Fla.-based healthcare staffing firm, from Clearview Capital for upwards of $220 million (including $200m upfront). http://axios.link/b2Q9
🚑 Capsule Technologies, an Andover, Mass.-based medical device connectivity company owned by Francisco Partners, acquired Bernoulli Health, a Milford, Conn.-based real-time connected healthcare platform backed by such firms as Connecticut Innovations. www.bernoullihealth.com
• Pluralsight (Nasdaq: PS) agreed to acquire GitPrime, a Durango, Colo.-based productivity tool for software developers, for $170 million in cash. GitPrime had raised around $14 million from firms like OpenView Venture Partners and Data Collective. http://axios.link/yH7w
• Validity, a Boston-based portfolio company of Silversmith Capital Partners, agreed to buy Return Path, a New York-based email deliverability company that had raised around $150 million from firms like Foundry Group, Union Square Ventures, Vista Equity Partners, Costonoa Ventures and Sapphire Ventures.
More M&A
• Curaleaf (CNSX: CURA) agreed to buy the Select vape oil brand from Cura Partners for C$1.27 billion in stock, in order to create the world's largest cannabis company by sales. http://axios.link/AT2P
• Epic Games, the maker of Fortnite, agreed to buy Psyonix, a San Diego-based game developer whose titles include Rocket League. http://axios.link/3FFY
• Flipkart, the Indian e-commerce company owned by Walmart (NYSE: WMT), is in talks to buy Indian grocery chain Namdhari's Fresh, per CNBC-TV18. http://axios.link/PV7e
📺 Meredith (NYSE: MDP) is considering a sale process for its 17 local broadcast television stations, which could fetch upwards of $2 billion, per Reuters. Apollo Global Management already has expressed some interest. http://axios.link/pqOp
Fundraising
• Cinven closed its seventh global buyout fund at its €10 billion hard cap. www.cinven.com
• Refactor Capital is raising $30 million for its second seed-stage fund, per an SEC filing. One big change is that co-founder David Lee (ex-SV Angel) is not listed as a general partner, instead transitioning to a "chairman" role. In a statement to Axios, Lee says: "Becoming Chairman will keep me involved with Refactor, and also allow me to spend more time in Los Angeles, work more closely with current Refactor portfolio founders and pursue new adventures."
It's Personnel
• Sven Harmsen joined Saint-Gobain (Paris: SGO) as head of its venture capital arm. He previously was with the corporate venture unit of Merck KGaA.
• Vinay Mendiratta joined HarbourVest Partners as a Boston-based managing director. He previously was with Adams Street Partners. www.harbourvest.com
Final Numbers
Tesla this morning announced it will seek to raise nearly $2 billion, including $1.35 billion through the sale of convertible notes.
Shares rose over 6% in pre-market trading on the news.
Per Axios' Ben Geman: "This arrives as Tesla seeks to speed up sales and deliveries of its Model 3 sedan, while planning to begin deliveries of the Model Y crossover in the fall of 2020. The company is also developing an electric semi-truck."
Flashback: Elon Musk last week said in an earnings call that "there is merit to the idea of raising capital at this point."