April 11, 2019
Top of the Morning
Uber is expected to file its IPO registration later today with the SEC, which means we're a couple weeks away from getting formal word on share price.
Reports are that it plans to seek an initial market valuation of between $90 billion and $100 billion.
If it were to hit that top mark, it would become the 30th most valuable company listed on a U.S. exchange, topping such names as ConocoPhillips and General Electric. It would also be larger than the two Wall Street banks leading its IPO, Morgan Stanley and Goldman Sachs.
There had been talk last year of a $120 billion valuation expectation, but that was coming from bankers trying to win the deal. It was as much a reflection of boisterous salesmanship as it was of Uber's public prospects.
Discuss: Dara Khosrowshahi is to Uber what Tim Cook is to Apple.
• European M&A represented just 15.3% of global M&A activity in Q1 2019, the lowest such percentage on record, according to Mergermarket.
The main culprit appears to be a lack of mega-mergers, which skew the overall totals.
Brexit (or non-Brexit) may be contributing this this fear of big dollar tie-ups, but it doesn't seem to be having too much impact on capital flows into private equity. Preqin shows that Q1 2019 private equity fundraising for European firms was in line with quarterly averages from last year — and also outpaced Asian fundraising — while eFront dives into UK-specific numbers and reports that "capital commitments have continued strongly since the Brexit vote in mid-2016, with deployment becoming more stable from 2016 onward."
• Andreessen Horowitz last week got the Forbes cover story treatment, in part because it plans to renounce its venture capital exemption and apply to become a financial advisor. It is, per the cover headline, "blowing up the venture capital model."
Ummm... no.
Other firms have already done this. Foundry Group, for example, made the switch several years ago.
This move isn't so much about Andreessen Horowitz wanting to change its own model as it is about the firm adapting to antiquated rules about what is and isn't a "venture capital" investment.
Specifically, things like non-equity crypto deals, secondaries and public market investments don't count. If you put more than 20% of a fund's capital into them, then you're potentially in violation.
Foundry made the move because it was expanding into funds-of-funds. Andreessen Horowitz is making it because of crypto efforts, and perhaps for flexibility to do more Skype-like deals.
Don't expect to see Andreessen Horowitz charging advisory fees to portfolio companies, or for its associates to help you manage your finances. It's the same firm in the same general business, just with a slightly different legal structure. It also remains the best VC firm on the planet when it comes to marketing.
🎧 Pro Rata Podcast: Our new episode focuses on America's plans to send astronauts back to the lunar surface, and why it's no sure bet. Also a bit of black hole photo talk. My guest is Miriam Kramer, who writes our new Axios Space newsletter. Listen here.
The BFD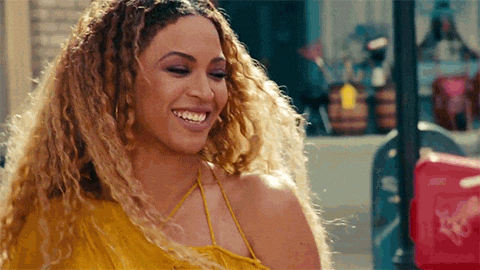 Lemonade, a digital insurer for homeowners and renters, raised $300 million in Series D funding at a post-money valuation north of $2 billion.
Why it's the BFD: Because Lemonade isn't an insure-tech startup seeking to play around the edges, supplementing legacy giants. It wants to become on of those giants, with plans to expand both in terms of geography and product.
Investors: SoftBank Group led, and was joined by fellow return backers Allianz, General Catalyst, GV, OurCrowd and Thrive Capital.
Bottom line: "We own our own brokerage but we're also the licensed insurance carrier, writing on our own paper. We don't believe we can effect the deep change we're seeking without building it all ourselves." — Lemonade CEO Daniel Schreiber, speaking to Axios.
Venture Capital Deals
🚑 Inozyme, a Boston-based developer of treatments for mineralization disorders, raised $67 million in Series A2 funding. Pivotal BioVenture Partners and Sofinnova Investments co-led, and were joined by RA Capital Management, Cowen Healthcare Investments, Rock Springs Capital, Longitude Capital, NEA, Novo Holdings and Sanofi Ventures. http://axios.link/Voyp
• Armis, a Palo Alto-based IoT security startup, raised $65 million in Series C funding. Sequoia Capital led, and was joined by Insight Partners and return backers Bain Capital Ventures, Red Dot Capital Partners and Tenaya Capital. http://axios.link/vFLm
• Shift, a San Francisco-based online used car marketplace, raised $40 million in new funding from unidentified return backers. http://axios.link/3m2s
• Shedul, a Paris-based online booking platform for salons and spas, raised $20 million at a $105 million post-money valuation. Partech led, and was joined by Target Global, Beco Capital and FJ Labs. http://axios.link/ViuT
• Extend, a New York-based provider of virtual credit card issuance solutions, raised $11 million in Series A funding. Point72 Ventures and FinTech Collective co-led, and were joined by Reciprocal Ventures and City National Bank. http://axios.link/oi2Z
• Atheneum, a Berlin-based business intelligence platform, raised $10 million led by Crossatlantic Capital. http://axios.link/U7t8
👟 Bump, an online marketplace for streetwear and sneakers, raised $7.5 million in Series A funding. E.ventures led, and was joined by Kleiner Perkins and YC. http://axios.link/gJVw
• Trint, a London-based transcription startup, raised $4.5 million from Horizons Lab, TechNexus and the Associated Press. http://axios.link/mXT7
Private Equity Deals
• Audax Private Equity invested in Astute, a Columbus, Ohio-based provider of customer relationship management software. www.astutesolutions.com
• PAI Partners agreed to buy Dutch vegetarian food company Koninklijke Wessanen (AE: WES) for around $997 million. http://axios.link/fJv7
⛽ Post Oak Energy Capital and Genesis Park acquired Layne Water Midstream Holdings, a Texas-based water midstream business for oil and gas companies, from Granite Construction (NYSE: GVA). www.layne.com/midstream
• Primus Capital invested in TrackVia, a Denver-based low-code application platform. www.trackvia.com
Public Offerings
• PagerDuty, a San Francisco-based incident resolution platform, raised $218 million in its IPO. The company priced 9.07 million shares at $24 (above upwardly-revised $21-$23 range), for an initial market cap of around $1.77 billion. It will trade on the NYSE (PD) with Morgan Stanley as lead underwriter, and reports a $41 million net loss on $118 million in revenue for 2018. PagerDuty had raised over $170 million from firms like Andreessen Horowitz (18.4% pre-IPO stake), Accel (12.3%), Bessemer Venture Partners (12.2%), Baseline Ventures (6.7%), Harrison Metal (5.3%) and T. Rowe Price. www.pagerduty.com
• Tufin Software Technologies, an Israeli provider of network security policy management software, raised $108 million in its IPO. The company 7.7 million shares at $14 (high end of range), for an initial market cap of $454 million, and will trade on the NYSE (TUFN). J.P. Morgan was lead underwriter. Tufin reports a $4 million net loss on $85 million in revenue for 2018 and raised around $26 million in VC funding from firms like Catalyst Investors, Sberbank Capital, Pacific Growth Investors, Marker and Axess Ventures. www.tufin.com
Liquidity Events
• Amazon (Nasdaq: AMZN) acquired Canvas Technology, a Boulder, Colo.-based developer of autonomous robotics for factories and warehouses. Canvas had raised $19 million from firms like Playground Global, Morado Ventures, Xplorer Capital and AME Cloud Ventures. http://axios.link/Jj6G
• Leonard Green & Partners sold its minority stake in British clothing retailer Topshop to Arcadia Group. http://axios.link/s6bU
More M&A
• AT&T (NYSE: T) yesterday denied an FT report that it plans to sell HBO Europe in order to pay down debt.
• Deutsche Boerse said it is in talks to buy some foreign exchange business units of Refinitiv, a portfolio company of The Blackstone Group and Thomson Reuters. http://axios.link/T4sI
• GoDaddy (NYSE: GDDY) acquired Sellbrite, a Pasadena, Calif.-based multichannel retail SaaS startup. http://axios.link/wttb
• Mediobanca of Italy agreed to buy a 66% stake in French merchant bank Messier Maris & Associes, per Reuters. http://axios.link/evnS
• Milan Laser, an Omaha-based hair-removal company with around $13 million in EBITDA, hired Lazard to find a buyer, per the WSJ. http://axios.link/k0qB
Fundraising
• BEX Capital, a French private equity secondaries firm, raised $365 million for its third fund. http://axios.link/rjrL
• Bregal Partners raised $650 million for its second private equity fund focused on mid-market consumer, food and business services companies. http://axios.link/nRs0
• Defy Ventures, a Woodside, Calif.-based early-stage VC firm, raised $262 million for its second fund. http://axios.link/FDHK
🚑 Martis Capital raised $545 million for its third private equity fund focused on mid-market healthcare companies. http://axios.link/Nzv1
• Pearson (LSE: PSON), the British education company, is committing $50 million to invest in early-stage education startups. http://axios.link/96yT
• Slow Ventures raised $165 million for its fourth seed fund, and $55 million for its first follow-on fund. http://axios.link/XXtx
It's Personnel
• Kelly Ayotte, a former U.S. senator from New Hampshire, is joining The Blackstone Group's board of directors.
• Meredith Balenske is joining real estate and logistics investment firm GLP as global head of communications. She previously led communications for Revolution.
• Vjerana Spajic rejoined AlpInvest Partners as a VP on its secondaries team. She previously was with 17Capital. www.alpinvest.com
Final Numbers