Axios Pro Rata
November 16, 2017
Top of the Morning
Yesterday I asked you to name the CPG startup that just got acquired for $100 million by a Fortune 50 company? The answer was Native Cos., a direct-to-consumer maker of natural deodorants that sold to P&G. Pretty impressive price-tag, particularly given that San Francisco-based Native Cos had only raised $500,000 in funding, from backers like Azure Capital Partners.
The bigger picture here is that P&G recently went through a contentious proxy battle with activist investor Nelson Peltz, whose demands included that the company launch more products that appeal to millennials. So the Native Cos buy is an indirect win for Peltz, although his much larger victory came last night after an independent shareholder vote recount seemed to put him on the P&G board of directors.
• Canary watch: Foreign students have begun to shun the U.S.
Data: "New international student enrollment dropped by 3.3% for the 2016-2017 academic year, and by a far higher 6.9% in the Fall 2017 semester."
• Tax talk: The House today is expected to vote in favor of its tax plan, which includes a change to carried interest treatment whereby capital gains rates only would apply to the sale of underlying assets that were held for least three years (up from the current one year). If this does eventually become law – yes, I know that's hardly a given – don't be surprised if it eventually leads to some LP lawsuits against venture capital and private equity firms.
While precious few VC/PE hold times are less than one year, there are plenty that come in below three years. Particularly with the growth of "pre-IPO" financings. But imagine a portfolio company goes public two years in, the GP holds shares for at least one more year and the security falters in the meantime. LPs will be left to wonder if the GP just made a bad decision or was being greedy. And there are lots of other plays on this scenario for all sorts of private market investors.
• Someone needs comedy lessons: Video of retired venture capitalist Ollie Curme (Battery Ventures, TianDi Growth Capital) at a zoning committee meeting is going viral, because of how he spoke out at a against a marijuana dispensary that had been proposed for his tony Boston neighborhood. Among Curme's gems were how the facility would bring in "undesirables" like Army vets with PTSD ("get over it") and breast cancer patients ("cadaverous look" and "ridiculous turbans"). View it here.
Curme and his wife have issued subsequent apologies saying it was an attempt at satire, and that they actually support the dispensary (which was approved).
• Bitcoin investor sentiment: LendEDU recently surveyed over 550 people who had invested in Bitcoin. Some results:
36% don't plan to report gains or losses on their taxes.
55% do not worry about the tech security of their Bitcoin.
16.5% said they only plan to hold their Bitcoin for under a year. Nearly 40% said 1-3 years.
Other crypto news: Science Inc. made headlines in August by saying it would raise up to $100 million via an ICO, for the purpose of incubating a cohort of blockchain-based startups. As Kia reports, it's only secured around $12 million with less than a week to go.
The BFD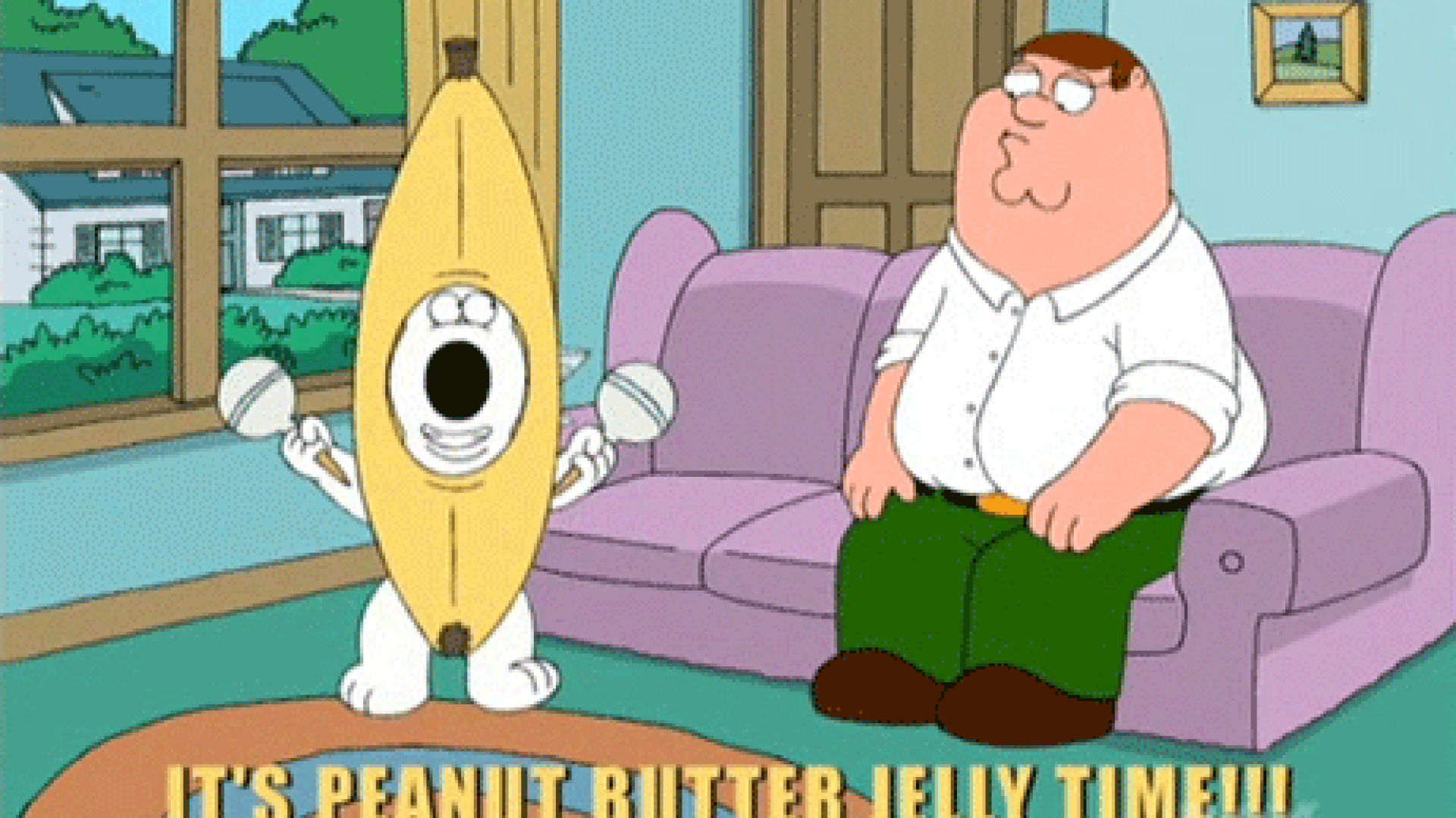 Meredith Corp. (NYSE: MDP) has revived its takeover efforts for publisher Time Inc. (NYSE: TIME), with the help of more than $500 million in equity backing from Charles and David Koch, as first reported by The NY Times.
Why it's the BFD: Because the idea of a Time Inc. takeover appeared to have died earlier this year, and Meredith's past interest always seemed to be more about the lifestyle brands (e.g., People, Real Simple, etc.) than the news brands (e.g., Time, SI, Fortune, etc.). But game back on, and the Koch Brothers' surprise involvement suggests that Meredith would be willing to buy the entire package.
Caution: Time Inc. shares surged more than 21% in aftermarket trading on the news, boosting its enterprise value north of $2.4 billion. But that's still well below the company's value back in Q1, when Time Inc. was in the midst of an acknowledged auction process.
Bottom line: "There are lots of rich, powerful men in the U.S. But there are only a handful of big, powerful media companies. If you're trying to get your messages across to a lot of people, even a declining one might seem attractive." — Peter Kafka, Recode
Venture Capital Deals
• Ubtech Robotics, a Chinese maker of small humanoid robots for entertainment and educational purposes, has raised $400 million in Series C funding led by Tencent. http://axios.link/T7dc
🚑 EBR Systems, a Sunnyvale, Calif.-based wireless cardiac pacing system for heart failure, has raised $50 million in new funding. M.H. Carnegie & Co. and Brandon Capital Partners co-led, and were joined by Split Rock Partners, Ascension Ventures and Emergent Medical Partners. www.ebrsystemsinc.com
🍪 Tiff's Treats, an Austin, Texas-based warm cookie delivery company, has raised $25 million in Series D funding led by Morgan Stanley Expansion Capital. http://axios.link/yeg2
• Logz.io, an Israeli open-source log analysis platform, has raised $23 million in new funding. OpenView Venture Partners led the round, and was joined by 83North, Giza and a new investor, Vintage Investment Partners. http://axios.link/0EKB
• Atomist, a San Francisco-based development automation platform, has raised $22 million in Series A funding from Accel and Matrix Partners. http://axios.link/tbmf
• Built, a Nashville-based cloud platform for managing the construction lending process, has raised $21 million in Series A funding. Index Ventures led, and was joined by Nyca Partners. http://axios.link/lS2P
• Inboard Technology, a Santa Cruz, Calif.-based maker of electric skateboards, has raised $8 million in Series A funding. Upfront Ventures led, and was joined by LION Smart and Sunstone Capital. www.inboardtechnology.com
• Plxelz, a Danish provider of post-production photo software, has raised $7 million from individuals like Anders Bjornsbo, Karsten Mathiesen and Morten Mathiesen. http://axios.link/1AFj
• PayStand, a Scotts Valley, Calif.-based B2B payment platform, has raised $6 million in Series A funding. BlueRun Ventures led the round, and was joined by Cervin Ventures, Serra Ventures, TiE and Capital for Founders. www.paystand.com
• Edmit, a Boston-based college price comparison and bidding platform, has raised $855,000 in pre-seed funding from Bessemer Venture Partners' 15 Angels Fund, Rethink Education Seed Fund and Neu VC. edmit.me
• TRUE Jerky, a San Francisco-based snack-maker, has raised an undisclosed amount of funding from 1K1V. www.true-jerky.com
Private Equity Deals
• Alter Domus Group, a Luxembourg-based fund administration and corporate services provider owned by Permira, has agreed to acquire Chicago-based investment serving company Cortland Capital Market Services. http://axios.link/x2Uy
🚑 Baird Capital has acquired an undisclosed stake in Hopebridge, an Indiana-based autism therapy business. www.hopebridge.com
🚑 ConnectiveRx, a Whippany, N.J.-based portfolio company of Genstar Capital, has acquired Careform, a Pittsburgh-based pharma marketing platform. www.connectiverx.com
• EQT Partners and General Atlantic each have bid for between a 30% and 40% stake in the e-commerce business of Germany's ProSiebenSat.1, according to Reuters. The bids value the entire business north of $1.5 billion. http://axios.link/6tqR
• K1 Investment Management has acquired Actiance, a Redwood City, Calif.-based provider of communications compliance, archiving and analytics. As part of the deal, Actiance will be merged with existing K1 portfolio company Smarsh, based in Portland, Oregon. http://axios.link/RfM9
• Magna5, a Dallas-based portfolio company of NewSpring Capital, has acquired NetServe365, a Pittsburgh-based managed services provider. www.magna5global.com
• TractManager, a Chattanooga, Tenn.-based portfolio company of Arsenal Capital Partners, has acquired Hayes, a Lansdale, Penn.-based provider of research and analytics to health plans, insurers, hospitals and government agencies. http://axios.link/ktLt
Public Offerings
🚑 Arsanis, a Waltham, Mass.-based developer of antibodies for the treatment of bacterial infections, raised $40 million in its IPO. The company priced 4 million shares at $10 (below range), for an initial market cap of around. It will trade on the Nasdaq under ticker ASNS, while Citi served as left lead underwriter. Arsanis had raised around $90 million in VC funding from firms like Polaris Partners (12.65% pre-IPO stake), SV Life Sciences (12.65%), OrbiMed (12.65%), Bill & Melinda Gates Foundation (9.39%), NeoMed (7.38%), GV (5.87%) and Section32 (5.87%). www.arsanis.com
• Jianpu Technology, a Chinese wealth management platform, raised $180 million in its IPO. The company priced 22.5 million American depository shares at $8 (below range) and will trade on the NYSE under ticker JT. http://axios.link/grfK
Liquidity Events
🚑 Diplomat Pharmacy (NYSE: DPLO) has agreed to acquire LDI Integrated Pharmacy Services, a Creve Coeur, Mo.-based provider of pharmacy benefits services, from Nautic Partners and Oak HC/FT Partners for $515 million in cash and around $80 million in stock. www.ldirx.com
• Peak Rock Capital has sold Main Steel, an Elk Grove, Ill.-based processor and polisher of stainless steel, aluminum and nickel alloys, to a subsidiary of Samuel, Son & Co. www.mainsteel.com
More M&A
• BBC Worldwide is considering a £500 million bid to acquire full control of British broadcaster UKTV from Scripps Networks Interactive (Nasdaq: SNI), according to The Daily Telegraph. http://axios.link/VjvP
• Emerson Electric (NYSE: EMR) has increased its takeover offer for Rockwell Automation (NYSE: ROK) to around $29 billion. Rockwell previously rejected a $27.6 billion bid, saying it undervalued the company. http://axios.link/RNje
• LHC Group (Nasdaq: LHCG) and Almost Family (Nasdaq: AFAM) have agreed to an all-stock "merger of equals" that will result in an in-home healthcare services company with more than $1.8 billion in revenue and over 31,000 employees in 36 states. http://axios.link/uxGi
⛽ Santos (ASX: STO), an Australian gas producer, saw its shares climb 13% yesterday after saying that it had rejected a A$7.2 billion takeover offer in August from Harbour Energy (whose backers include EIG Global Energy Partners) http://axios.link/QDvq
Fundraising
• Defy Partners, an early-stage VC firm led by Trae Vassallo (ex-Kleiner Perkins) and Neil Sequeira (ex-General Catalyst), has closed its debut fund with $151 million. http://axios.link/R9KP
• Engineering Capital has raised $47.5 million for its second seed fund, per an SEC filing. www.engineeringcapital.com
• TechStars is raising $400 million for its latest venture fund, per an SEC filing. www.techstars.com
It's Personnel
• JetBlue Technology Ventures has promoted both Christina Heggie and Ajay Sharma from investment associate to investment principal. www.jetblueventures.com
Final Numbers