April 23, 2019
Top of the Morning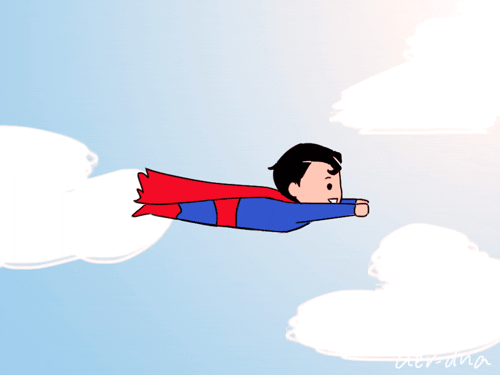 There is lots of private equity talk right now about "super carry," following a Financial Times story about how some big-name firms are asking for a bigger cut of investment profits.
Carried interest, the percentage of profits taken by fund managers, has historically been 20% for private equity.
But the FT reports on 30% carry structures in new funds from Altor, Bain Capital, The Carlyle Group, EQT Partners, Eurazeo and Vista Equity Partners.
This is happening because recent PE returns have been strong, giving general partners more negotiating leverage over prospective limited partners. Kind of like right before the financial crisis.
But one important difference is that some of these funds also come with lower fixed management fees, or choose-your-own-structures that Bain Capital pioneered several years ago. That matters because many LPs believe that such a trade-off creates a stronger alignment of interest — whereas the 2006-2007 carry increases were cash grabs without concessions.
Plus, buyout fund hold periods are shrinking a bit, meaning that LPs can get have more timely performance data when making new commitments.
To be clear, I typically side with limited partners when it comes to fee structures. It's their money. But "super carry" seems more worthy of a deep sigh than hyperventilation.
Also...
🌲 High numbers: Yesterday we noted that Pax Labs, the San Francisco-based marijuana vaporizer company that spun out Juul in 2017, raised $420 million in new funding. But we neglected to explicitly wink at the number, which dozens of readers apparently wanted me to do. So here you go. Hopefully Pax actually has this 420, unlike Elon Musk...
Speaking of Musk: Tesla announced last week that it's shrinking the size of its board of directors, and that venture capitalist Steve Jurvetson would be among those not standing for reelection in 2020.
But more notable was that Jurvetson quietly returned to active board duty this month, after having spent well over a year on leave as the company investigated undisclosed allegations against him (perhaps the same ones that got him booted from the VC firm formerly known as Draper Fisher Jurvetson).
No word yet on if Jurvetson has also returned to active board directorship at SpaceX, which also had put him on leave. The rocket-maker's website doesn't list directors, and its press shop didn't return a request for comment.
• Herman Cain yesterday declined to be nominated by President Trump for a spot on the Federal Reserve board, but claims it had nothing to do with growing GOP Senate opposition.
He writes in Western Journal that his motivating factors were not wanting to take a pay cut (Fed directors make $183k annually) and "giving up too much influence" (i.e., cable news punditry > actual policy-making).
Umm... okay. Sure.
This move puts a lot more pressure on Stephen Moore, whose own pending nomination had been able to use Cain as a human PR shield. But now the spotlight returns to Moore, a fellow gold standard-bug (sometimes) whose questionable economic qualifications are arguably less problematic than his sexist writings.
If Moore also withdraws, it would be the third Fed fail in a row for President Trump, who also was unable to get Nellie Liang through the process.
🎧 Pro Rata Podcast speaks with Ashton Kutcher about the efforts of a non-profit he co-founded, called Thorn, that is developing software to stop the spread of online child pornography. Just last week Kutcher was at TED, where Thorn received part of $280 million in grant funding from TED's Audacious Project. Listen here.
The BFD
DouYu, a Chinese live game-streaming platform, filed for a $500 million IPO.
Why it's the BFD: Because this may be the largest of what is about to be a flood of highly-valued Chinese companies going public in the U.S. This week features road-show launches for both So-Young (online plastic surgery marketplace) and Yunji (social e-commerce), while yesterday came an IPO filing from Luckin Coffee (whose $150m fundraise was our BFD just last week).
Details: DouYu plans to trade on the NYSE (DOYU) with Morgan Stanley as lead underwriter, while backers include Tencent and Sequoia Capital China. The company reports a $127 million net loss on $531 million in revenue for 2018, respective increases of 43% and 200% over 2017.
Bottom line: "Douyu, whose name translates as "fighting fish," is the second Twitch-like service backed by Tencent to go public in the U.S. Its direct competitor Huya, who has a similarly fierce name "tiger's teeth" and also counts Tencent as a major investor, raised $180 million from its NYSE listing last May." — Rita Liao, TechCrunch
Venture Capital Deals
🚚 KeepTruckin, a San Francisco-based provider of electronic logs and fleet management solutions for the trucking industry, raised $149 million in Series D funding at a $1.25 billion post-money valuation. Greenoaks Capital led, and was joined by return backers GV, Index Ventures, Institutional Venture Partners and Scale Venture Partners. http://axios.link/tRjz
• ZestMoney, an Indian online consumer loans startup, raised $20 million in Series B funding. Quona Capital led, and was joined by Reinventure and return backers Ribbit Capital, Omidyar Network and PayU. http://axios.link/whji
• mFine, an Indian online physician consultation platform, raised $17.2 million in Series B funding. SBI Investment led, and was joined by Prime Venture Partners, BeeNext and Stellaris Venture Partners. http://axios.link/pExL
• SocialSurvey, a San Ramon, Calif.-based provider of online reputation solutions, raised $14.5 million from Silicon Valley Data Capital, Kennet Partners, Tri-Valley Ventures and WSGR Ventures. www.socialsurvey.com
• Audioburst, a Palo Alto-based voice search platform, raised $10 million from Dentsu, Hyundai Motors, Samsung Ventures, Nippon Broadcasting and Advanced Media. http://axios.link/ycjc
• Zippia, a San Mateo, Calif.-based site for job-seekers, raised $8.5 million in Series A funding. E.ventures led, and was joined by return backers MHS Capital, NextView Ventures and Correlation Ventures. www.zippia.com
• Swoot, a San Francisco-based podcast discovery app, raised $3 million in seed funding led by True Ventures. http://axios.link/n4Co
• Novo Labs, a Dallas-based provider of conversational AI services for restaurant chains, raised $2 million in seed funding led by Silverton Partners. http://axios.link/tlHj
Private Equity Deals
• Apollo Global Management agreed to buy a portfolio of 32 supermarkets and hypermarkets from French retailer Casino (Paris: CO) for upwards of €470 million. http://axios.link/dG1p
• Arlington Capital Partners completed its previously-announced purchase of Triumph Group's (NYSE: TGI) forming and fabrication facilities. www.triumphgroup.com
• Enlightenment Capital acquired Trowbridge & Trowbridge, a McLean, Va.-based provider of IT solutions to defense, intelligence, and civilian government agencies. http://axios.link/mNHo
🚑 Gridiron Capital invested in Remington Products, a Wadsworth, Ohio-based maker of orthotic solutions like braces and insoles. http://axios.link/kbMq
• Jensen Hughes, a Baltimore-based portfolio company of Gryphon Investors, acquired Hillard Heintze, a Chicago-based provider of security risk management and investigation services for pro sports leagues and law enforcement. http://axios.link/4uas
• MSD Partners agreed to buy the Boca Raton Resort & Club from The Blackstone Group. http://axios.link/w8m8
⛽ Partners Group agreed to buy CapeOmega, a Norwegian gas pipeline company, from HitecVision for €1.2 billion. http://axios.link/A2zW
• Wynnchurch Capital acquired Alliance Designer Products, a Canadian manufacturer of polymeric sand and related installation products for residential and commercial hardscaping projects. www.alliancegator.com
Public Offerings
🚑 So-Young International, a Chinese online marketplace for plastic surgery services, set IPO terms to 13 million shares at $11.80-$13.80. It would have a fully-diluted market value of $1.4 billion, were it to price in the middle, and plans to trade on the Nasdaq (SY) with Deutsche Bank and CICC as lead underwriters. The company reports $8 million of net income on $90 million in revenue for 2018, and is backed by Matrix Partners China, Trustbridge Partners and Orchid Asia. http://axios.link/bXpK
• Torrid, a City of Industry, Calif.-based plus-sized women's fashion retailer backed by Sycamore Partners, withdrew an IPO registration filed nearly two years ago. The company, which was spun out of Hot Topic, reported a $29 million net loss on $640 million in revenue for the year ending April 2017.
🚑 Trevi Therapeutics, a New Haven, Conn.-based developer of a treatment for chronic severe pruritic conditions, set IPO terms to 4.67 million shares at $14-$16. It would have a fully-diluted market value of $243 million, were it to price in the middle, and plans to trade on the Nasdaq (TRVI) with SVB as lead underwriter. The pre-revenue company raised million over $100 million in VC funding from TPG Biotech (53.3% pre-IPO stake), NEA (17.9%), Lundbeckfonden Ventures (7.2%), Omega Funds (5.4%) and Aperture Venture Partners. http://axios.link/BQGb
• Yunji, a Chinese social e-commerce platform, set IPO terms to 13.5 million shares at $11-$13. It plans to trade on the Nasdaq (YJ) with Morgan Stanley as lead underwriter, and reports an $8 million net loss on $1.9 billion in sales last year. Shareholders include Eastern Bell Venture Capital (13.7% pre-IPO stake) and Trustbridge Partners (7.3%). http://axios.link/eaiw
Liquidity Events
🚑 Bain Capital is considering a sale process for Waystar, a Duluth, Ga.-based provider of healthcare revenue cycle management software that could fetch more than $3 billion, per Bloomberg. http://axios.link/bZFF
• Brynwood Partners is seeking a buyer for Harvest Hill Beverage, the Stamford, Conn.-based maker of SunnyD and Juicy Juice that could be valued at over $1 billion, per the WSJ. http://axios.link/IHj0
More M&A
• BNP Paribas (Paris: BNP) is seeking buyers for stakes in its Tunisia and Gabon retail banks. http://axios.link/ruxA
• Jacobs Engineering Group (NYSE: JEC) agreed to buy KeyW Holding Corp. (Nasdaq: KEYW), a Hanover, Md.-based provider of cybersecurity solutions to the U.S. government, for approximately $603 million. http://axios.link/PT3W
• Stifel Financial (NYSE: SF) agreed to buy Mooreland Partners, an M&A and private capital advisory firm focused on the tech sector. http://axios.link/uCrN
• TheSkimm, a VC-backed morning newsletter and media company aimed at female millennials, has acquired the technology behind texting platform Purple, Axios has learned. http://axios.link/SqU8
It's Personnel
• Louisa Church is stepping down as head of European operations at BlueMountain Capital Management, in order to join Och-Ziff Capital Management Group, per Bloomberg. http://axios.link/yIyA
• Michelle Goldberg, a partner with Ignition Partners, was nominated to the board of Taubman Centers (NYSE: TCO), a shopping center REIT. www.taubman.com
• Matt Mauney joined Goodwin Procter as a Washington, D.C.-based partner in the law firm's private equity practice. He previously was with Kirkland & Ellis. Goodwin Procter also added Timothy Clark, former co-head of Sidley Austin's private fund formation group, as a New York-based partner. www.goodwinlaw.com
• Paul Stansik joined ParkerGale Capital as a principal. He previously was with Bain & Co. www.parkergale.com
Final Numbers
Oil prices are on the rise again, but investors don't seem convinced that it will last.
Only seven private equity funds focused on natural resources have held a final close so far in 2019, according to Preqin. That represents a five-year low.
More from Preqin: "The unlisted natural resources industry has yet to recover momentum since the collapse in oil prices in 2015; while there have been some large fund closures, these have mainly been for vehicles that invest some of their assets in energy-related projects as part of a broader infrastructure remit."
Axios Markets editor Dion Rabouin writes:
"This year's rally feels eerily similar to last year when oil prices spiked above $85 a barrel in October, only to crater near $50 in December. Traders were caught on the wrong side of the unwind, with bets that prices would rise outnumbering contracts betting it would fall by 9 to 1."
Go deeper: Oil traders fear deja vu