Greetings from Half Moon Bay, where today I'll be conducting on-stage interviews with folks like Artie Minson (WeWork) and Michael J. Fox, as part of a (sadly, off-the-record) event hosted by J.P. Morgan. If you're here, be sure to say hi. I'll be the guy who looks tired.
Also: Axios tomorrow morning will host an event in D.C. on the future of healthcare. Participants include Steven Corwin (CEO of NewYork-Presbyterian), Arianna Huffington (Thrive Global), Aneesh Chopra (ex-U.S. CTO) and Stephen Ubl (CEO of PhRMA). More info and RSVP here.
https://www.axios.com/newsletters/axios-pro-rata-96f5d494-77ca-471a-a645-ed0446a5a72c.html?chunk=0#story0
Top of the Morning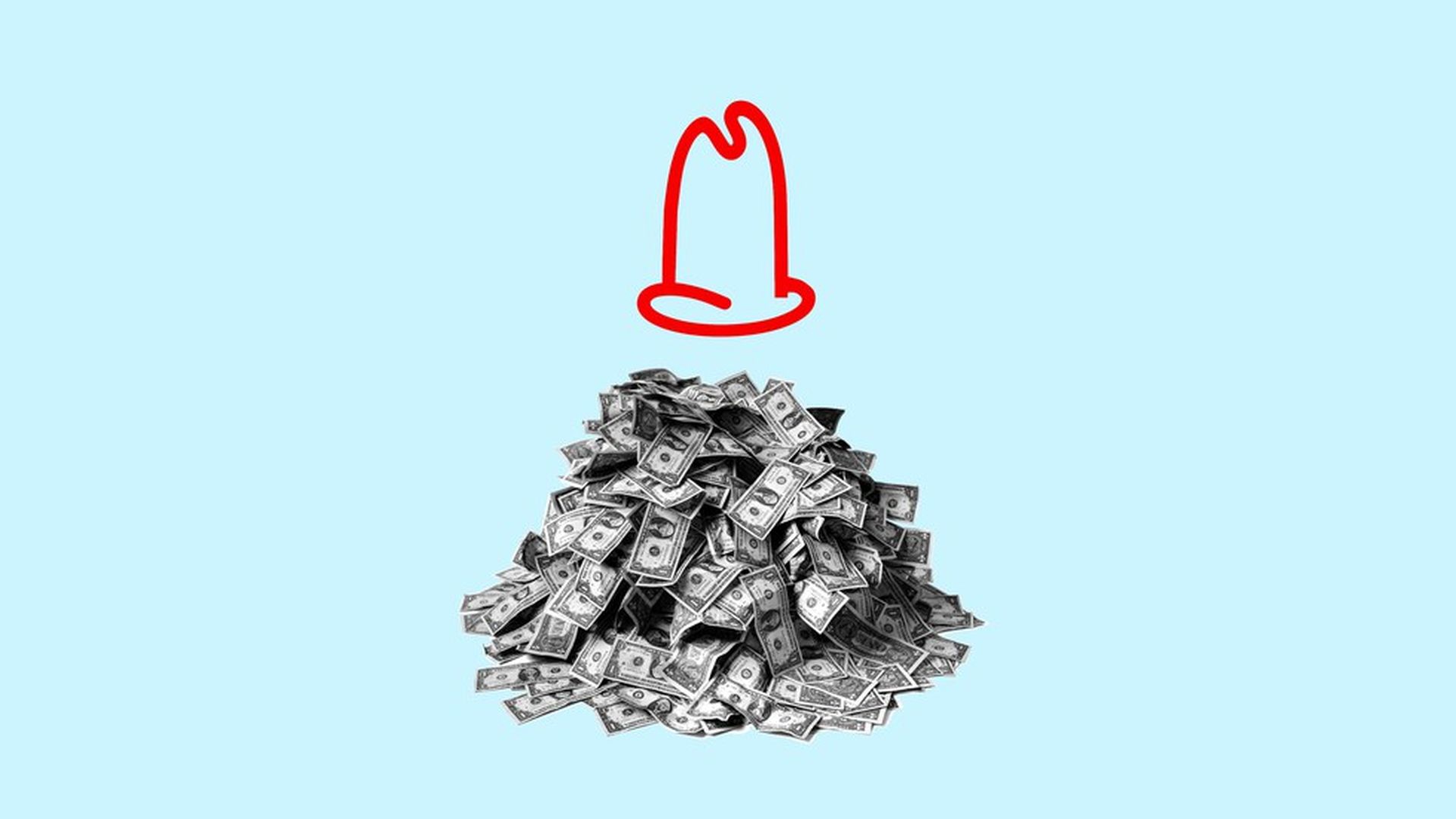 Arby's last week made waves by agreeing to buy Buffalo Wild Wings, but Axios has learned that the sliced meats master has much greater acquisition plans. Private equity owner Roark Capital is raising a $2 billion war-chest to buy additional restaurant chains, with plans to eventually bring the entire platform public.
Why it matters: Arby's was flailing when Roark Capital bought a majority stake from Wendy's back in 2011, with system-wide sales falling to $966 million. That figure hit $3.7 billion in 2016, according to a confidential document seen by Axios, with gross MOI hitting 9.2% through the end of 2016 and gross IRR at 74%.
M&A plans: Roark will use the new fund to purchase additional restaurant chains that would be added to the Arby's platform, with targets having annual EBITDA of between $50 million and $300 million. The overall group would be renamed Inspiring Restaurant Brands.
Answer key: On Friday we wondered where Roark was getting the $783 million equity check to finance the BWW deal, given that its current fund is just $2.5 billion and its in-market fund is only targeting $5 billion. This separate fund — technically called Roark Capital Partners II Sidecar LP — is the answer.
Fund details: $1b target w/ $2b hard cap. 8% hurdle. 20% carry. 100% fee offsets. Roark commits lesser of $25m or 2.5%. 3-year commitment period.
Roark comment: Nope.
• Hostilities: Broadcom this morning proposed a full slate of directors for the Qualcomm board, including David Golden (managing partner of Revolution Ventures), after failing to reach a takeover agreement. Silver Lake wasn't specifically mentioned in the announcement, but it's involved and we'll keep stressing how unusual it is for a private equity firm in this era to be participating in a hostile bid.
Qualcomm, not surprisingly, is displeased. Per its statement:
"Broadcom and Silver Lake are effectively asking stockholders to foreclose options and make a decision now on a non-binding proposed transaction which could not be completed for well over a year, if ever, given the magnitude of regulatory issues, the absence of commitments by Broadcom to resolve those issues, Broadcom's lack of committed financing, and the uncertainty surrounding its transition from Singapore to the United States."
• Tax time: Senate Republicans on early Saturday morning passed their tax plan, and I joined many of them in reading it on Sunday. Now the Senate and House will work together to reconcile their differences and move a common bill for votes before Christmas.
As expected, no tangible change to carried interest beyond mirroring the House extension of qualifying hold periods from one year to three. On interest deductibility, the Senate limitations are tied to EBIT rather than to EBITDA (as in House plan). There also had been late-Friday talk of an amendment that would have created a 23% pass-through deduction for publicly-traded partnerships like Blackstone and Carlyle, but the final language was specifically tied to oil and gas PTPs (not surprisingly, its author was Texas Sen. John Cornyn).
Bottom line for private equity: Senate bill is a net win, even though some of its limited partners could raise higher tax bills via changes to UBIT.
More Trumpland: A district court on Friday overturned the U.S. Department of Homeland Security's delay of President Obama's International Entrepreneur Rule, after DHS was sued by the National Venture Capital Association.
https://www.axios.com/newsletters/axios-pro-rata-96f5d494-77ca-471a-a645-ed0446a5a72c.html?chunk=1#story1
The BFD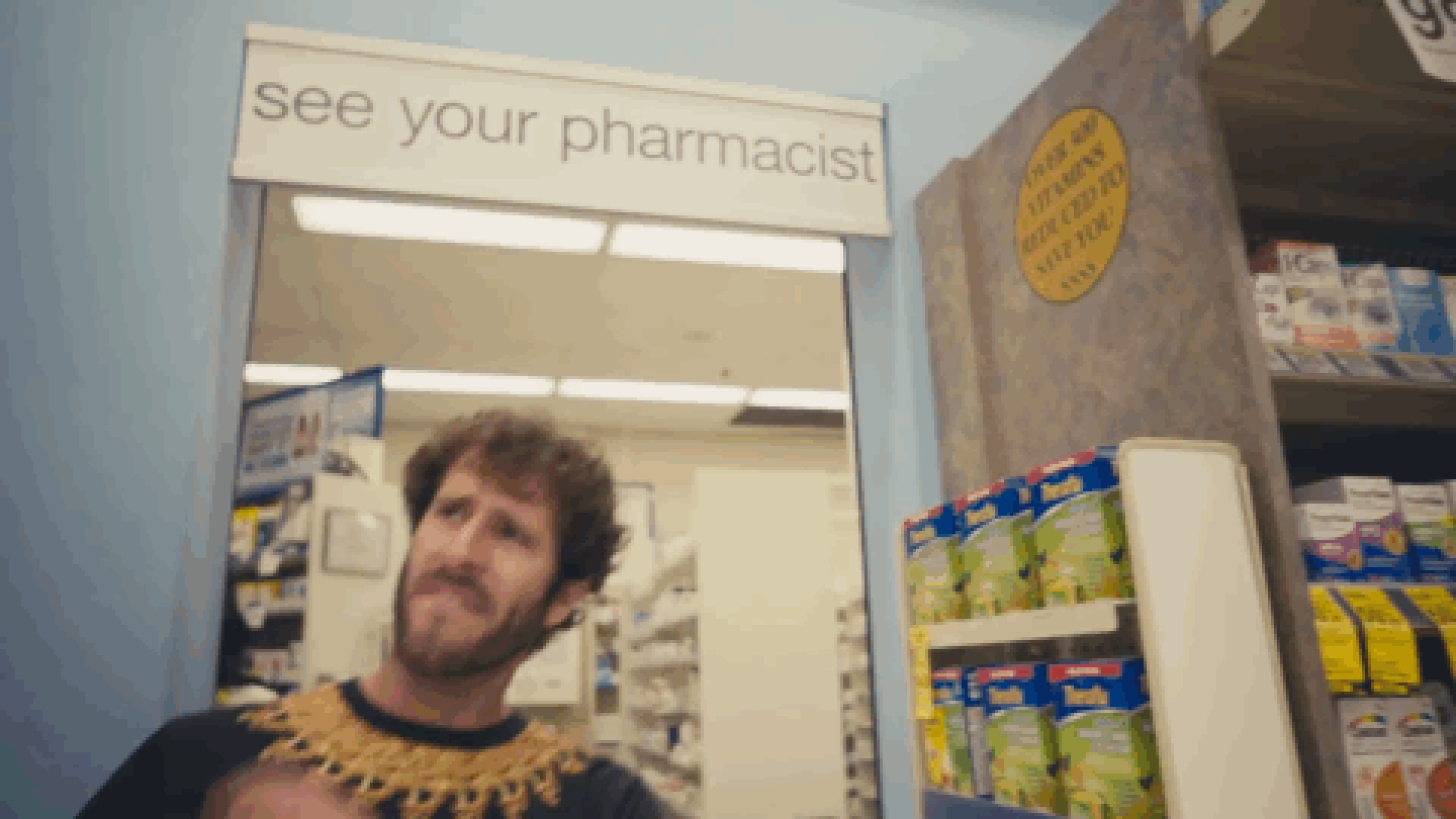 CVS (NYSE: CVS) has agreed to acquire health insurer Aetna (NYSE: AET) for around $69 billion in cash and stock, or $77 billion inclusive of assumed debt. The $207 per share price represents over a 14% premium to Friday's closing price, and a 29% premium to where Aetna shares traded before initial news reports of the CVS deal talks.
Why it's the BFD: Because combined 2016 revenue for CVS and Aetna was higher than for any other U.S. company, save for Walmart.
Questions: I've got four big ones.
Bottom line: "CVS is paying a premium for a stock already at a high and taking on a ton of debt to enter an entirely different line of business. That said, its decade-old purchase of Caremark was another out-of-the-box deal, and now that unit accounts for more than 60 percent of CVS's revenue." — Tara Lachapelle, Bloomberg
https://www.axios.com/newsletters/axios-pro-rata-96f5d494-77ca-471a-a645-ed0446a5a72c.html?chunk=2#story2
Venture Capital Deals
🚲 Hellobike, a Chinese bike-sharing company, has raised $350 million in new funding from firms like Ant Financial, WM Motor, Chengwei Capital and Fujita. http://axios.link/ebce
• Aaptiv, a subscription-based audio workout class provider, has raised $26 million in Series B funding. Insight Venture Partners led, and was joined by fellow return backers Arena Ventures, Pear Ventures and Switch VC. http://axios.link/0DmX
🚑 ChemomAb, an Israeli developer of monoclonal antibodies for the treatment of inflammatory and fibrotic diseases, has raised $10 million in second-round funding. OrbiMed Advisors and Peter Thiel co-led, and were joined by SBI Japan-Israel Innovation Fund and Milestone Venture. www.chemomab.com
https://www.axios.com/newsletters/axios-pro-rata-96f5d494-77ca-471a-a645-ed0446a5a72c.html?chunk=3#story3
Private Equity Deals
• Align Capital Partners has acquired a majority stake in Lewellyn Technology, a Linton, Ind.-based provider of electrical safety training and inspection services, from Evolution Capital Partners. www.lewellyn.com
⛽ BlackRock Real Assets has agreed to acquire EverPower Wind, a Pittsburgh-based wind farm operator, from Terra Firma Capital Partners. http://axios.link/Fwp0
🚑 Centerbridge Partners has completed its previously-announced purchase of Davis Vision, a San Antonio, Texas-based managed vision care company, from Highmark Health (which retained a minority equity stake). www.davisvision.com
• The Hartford (NYSE: HIG) has agreed to sell Talcott Resolution, its runoff and annuity business, for $2.05 billion to an investor group that includes Cornell Capital, Atlas Merchant Capital, TRB Advisors, Global Atlantic Financial Group, Pine Brook and J. Safra Group. http://axios.link/qjBi
• Highlander Partners has acquired Biamp Systems, a Beaverton, Ore.-based provider of commercial audio systems, from Lomar Corp. (which will retain a minority stake). http://axios.link/vXwx
• InterVision Systems, a Santa Clara, Calif.-based portfolio company of Huron Capital, has acquired Independent Technology Group, a Westlake Village, Calif-based provider of networking, storage and security solutions. www.intervision.com
• Jaggaer, a Morrisville, N.C.-based spend management software company backed by Accel-KKR, has agreed to acquire BravoSolution, an Italy-based provider of procurement solutions, from Italmobilare. http://axios.link/Mlbj
• Munch's Supply, a New Lenox, Ill.-based HVAC distributor owned by Rotunda Capital Partners, has acquired Kansas-based O'Connor Co. www.munchsupply.com
⛽ Petroleo Brasileiro has received three bids for its natural gas pipeline in northeastern Brazil, which could be valued at up to $6 billion, per Bloomberg. The Blackstone Group and Patria Investimentos have put forth one bid, while France's Engie SA has led another and the third comes from Mubadala Development and EIG Global Energy Partners. http://axios.link/fN7a
🚑 TPG Capital has increased the amount it is paying to acquire Exactech (Nasdaq: EXAC), a Gainesville, Fla.-based maker of orthopedic implant devices and surgical instrumentation for extremities and large joints, by 17.3%. The deal now is valued at is valued at $737 million, or $49.25 per share.
• Vitruvian Partners has acquired around a 30% stake in Bitdefender, a Bucharest-based cybersecurity company, from Axxess Capital at an enterprise value of over $600 million. http://axios.link/9S2Q
https://www.axios.com/newsletters/axios-pro-rata-96f5d494-77ca-471a-a645-ed0446a5a72c.html?chunk=4#story4
Public Offerings
• 6 companies are expected to price IPOs this week on U.S. exchanges: Curo Group (a.k.a.Speedy Cash), Ordonate Therapeutics, Quanrerix, Denali Therapeutics, GigCapital and Luther Burbank. http://axios.link/o710
• Advantage Insurance, a Puerto Rico-based life insurer, has set its IPO terms to 10 million shares at $9-$11 per share. It plans to trade on the NYSE under ticker AVI, with Raymond James listed as left lead underwriter.
• iClick Interactive Asia Group, a Chinese online marketing company, set its IPO terms to 5.9 million shares at $8-$9 per share. It would have a fully-diluted market value of around $474 million, were it to price in the middle. The company plans to trade on the Nasdaq under ticker ICLK, with Network 1 Financial Securities serving as lead manager. Shareholders include Bertelsmann Asia Investments.
https://www.axios.com/newsletters/axios-pro-rata-96f5d494-77ca-471a-a645-ed0446a5a72c.html?chunk=5#story5
Liquidity Events
• Vector Capital has agreed to sell East Syracuse, N.Y.-based radar components maker Anaren to TTM Technologies (Nasdaq: TTMI) for $775 million. http://axios.link/E53U
https://www.axios.com/newsletters/axios-pro-rata-96f5d494-77ca-471a-a645-ed0446a5a72c.html?chunk=6#story6
More M&A
⛽ Exxon Mobil (NYSE: XOM) is merging its refining and marketing units. http://axios.link/NxIY
• Oakam, a London-based digital micro-lender, has secured a £35 million debt investment from Victory Park Capital Advisors. www.oakam.com
• Volkswagen is in talks to buy a stake in GAZ, a Russian maker of light commercial vehicles, according to Reuters. http://axios.link/7YV0
https://www.axios.com/newsletters/axios-pro-rata-96f5d494-77ca-471a-a645-ed0446a5a72c.html?chunk=7#story7
Fundraising
• Abu Dhabi investment Authority has acquired a minority stake in KKR India Financial Services, a KKR-owned alternative credit business in India. http://axios.link/trLw
🚑 Athyrium Capital has closed its third private equity fund focused on commercial-stage healthcare companies, with over $2 billion in capital commitments. www.athyrium.com
• CDH Investments, a Chinese private equity firm, is in talks to raise $2 billion for its next flagship fund, per the WSJ. http://axios.link/sBAx
• Edgewater Funds has closed its fourth mid-market private equity fund with more than $1 billion in capital commitments. www.edgewaterfunds.com
• Nordic Capital last week received first-round bids for a restructuring of its €4.3 billion seventh fund (vintage 2008), which would transfer 10 remaining assets into a new five-year continuation vehicle, per Private Equity International. http://axios.link/IUGY
• WestView Capital Partners has closed its fourth growth equity fund with $700 million in capital commitments. www.wvpartners.com
https://www.axios.com/newsletters/axios-pro-rata-96f5d494-77ca-471a-a645-ed0446a5a72c.html?chunk=8#story8
It's Personnel
• Charlie Ditkoff, former vice chairman and head of global healthcare corporate and investment banking at BAML, has joined MTS Health Partners as a senior advisor. www.mtspartners.com
• Peter Fang, former head of M&A for Baidu, has rejoined Chinese venture firm Sinovation Ventures as a partner. He previously was with SV between 2011 and 2014. http://axios.link/stGR
• Sam Tillinghast, who recently stepped down as co-CEO of THL Credit Advisors, has joined Sun Life Investment Management as president of U.S. private credit. www.sunlifeinvestmentmanagement.com
https://www.axios.com/newsletters/axios-pro-rata-96f5d494-77ca-471a-a645-ed0446a5a72c.html?chunk=9#story9
Final Numbers