Axios Pro Rata
June 13, 2019
Top of the Morning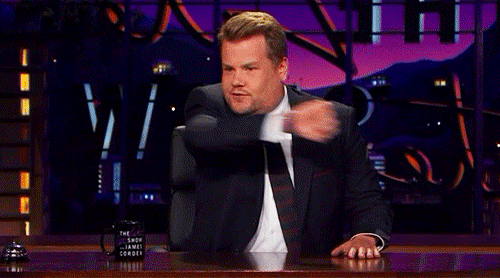 Tomorrow may be decision day for CBS, when its board will discuss a second marriage to Viacom.
Fox Business Network reports that it would be structured as merger of equals, even though CBS is larger, but Axios' Sara Fischer writes that a big unknown remains who would serve as CEO.
If this sounds familiar, that's because leadership issues were a major bone of contention between Shari Redstone, majority shareholder of both companies, and Les Moonves, former chairman and CEO of CBS, whenever combination talks were broached.
The contenders are current Viacom CEO Bob Bakish (who's got a close working relationship with Redstone) and acting CBS CEO Joe Ianniello (generally considered to have led the post-Moonves transition well, but also still a member of the network's old guard).
Beyond the personal relationships, the two companies also have taken different digital paths, with Viacom acquiring digital video companies and investing heavily in digital ads, while CBS has focused on streaming subscriptions.
The bottom line: This merger makes too much sense not to get done, given how scale is becoming one of the TV industry's most valuable assets. But the details remain particularly devilish.
🎧 Pro Rata Podcast focuses on facial recognition technology. How far along is it, what guardrails are there, and what comes next? Listen here.
The BFD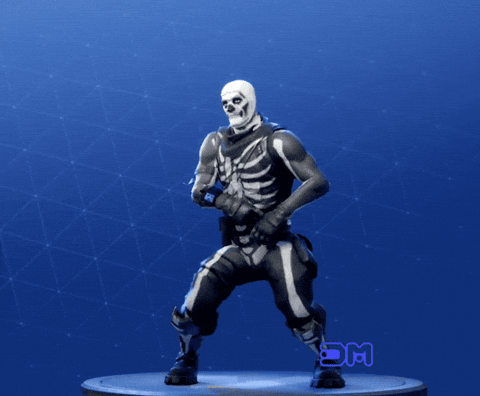 Epic Games, the North Carolina-based maker of Fortnite, has acquired group video chat app Houseparty for an undisclosed amount.
Why it's the BFD: This reflects how group interaction has become as integral to digital gaming as the games themselves, serving as an alternative to traditional social media.
ROI: Houseparty had raised around $70 million from firms like Aleph, Greylock, Sequoia Capital, UTA Ventures and Comcast Ventures.
Bottom line: "While Fortnite does have an in-game voice chat function, many players opt to use independent group chat programs to communicate with fellow gamers. The group chat networks, like Houseparty and Discord, have the added benefit of existing outside of the game as social media platforms." — Rebecca Aydin, Business Insider
Venture Capital Deals
• Gympass, a Brazil-based corporate fitness platform , raised $300 million. SoftBank Group led, and was joined by SoftBank Vision Fund, SoftBank Latin American Fund and return backers Atomico, General Atlantic and Valor Capital Group. http://axios.link/rKA2
• Symphony Communication Services, a Palo Alto-based team collaboration platform, raised $165 million from backers like Standard Chartered and MUFG Innovation Partners. The company has now raised over $460 million in total funding. http://axios.link/qGHa
🚑 BlackThorn Therapeutics, a San Francisco-based neurobehavioral health startup, raised $76 million in Series B funding. Polaris Partners, Premier Partners, Scripps Research, and Vertex Ventures HC were joined by return backers Alexandria Venture Investments, Altitude Life Science Ventures, Arch Venture Partners, Biomatics Capital, GV, Johnson & Johnson and Mercury Fund. www.blackthornrx.com
🚑 Zava, a London-based telehealth startup, raised $32 million in Series A funding led by HPE Growth. http://axios.link/eTgd
• Mythic, an AI inference processor startup, raised $30 million in new Series B funding (round total now $70m). Valor Equity Partners led, and was joined by Future Ventures, Atreides, Micron Ventures, Lam Research and return backerrs SoftBank Ventures Asia, Threshold Ventures, Lux Capital, DCVC, AME Cloud Ventures and Lockheed Martin. http://axios.link/uzN7
• Sunbit, a Los Angeles-based point-of-sale lender, raised $26 million in Series B funding from Zeev Ventures, Chicago Ventures and Group 11. www.sunbit.com
• Spring Labs, a Chicago developer of a blockchain-based platform for global sharing of information and data, raised $23 million in Series A funding. GreatPoint Ventures led, and was joined by August Capital, GM Ventures, RRE Ventures, Galaxy Digital, Multicoin Capital, The Pritzker Group and CardWorks. http://axios.link/yXHE
🚑 Lifen, a French healthcare messaging platform, raised €20 million. Partech led, and was joined by Idinvest Partners, Majycc eSanté Invest and return backers Serena and Daphni. http://axios.link/ux8F
• Helium, developer of a P2P wireless network, raised $15 million in Series C funding. Union Square Ventures and Multicoin Capital co-led, and were joined by return backers Khosla Ventures, GV, FirstMark Capital and Munich Re Ventures. http://axios.link/y0kZ
🚑 CredSimple, a New York-based healthcare credential verification startup, raised $14 million in Series B funding. Questa Capital led, and was joined by return backers Windham Venture Partners and Primary Ventures. http://axios.link/JuMH
• Sure, a New York-based on-demand insurance provider, raised $12.5 million in Series B funding led by W.R. Berkley Corp. www.sureapp.com
• Testim, a software testing startup with offices in Israel and San Francisco, raised $10 million in Series B funding. SignalFire led, and was joined by Meron Capital and return backers Lightspeed Venture Partners, NHN Ventures and Spider Capital. http://axios.link/xFyu
• Orca Security, an Israeli cloud security visibility startup, raised $6.5 million in seed funding led by YL Ventures. www.orca.security
• Simpo, an intra-enterprise software distribution and installation startup, raised $4.5 million in seed funding. Redpoint Ventures led, and was joined by Janvest, UpWest, Seedcamp and Elad Gil. http://axios.link/rIaQ
Private Equity Deals
• AION Capital, KKR and Lone Star are diligencing Indian mortgage lender DHFL, which is in talks to sell around a 50% ownership stake for $1 billion, per LiveMint. http://axios.link/Nd0s
• Distribution International, a Houston-based portfolio company of Advent International, acquired Silvercote, a Greenville, S.C.-based laminator and distributor of metal building insulation, from Knauf Insulation. www.distributioninternational.com
• KKR invested another $250 million into Toorak Capital Partners, which buys short-term loans made to house-flippers. http://axios.link/gi1M
Public Offerings
• Alibaba.com (NYSE: BABA) has filed confidentially for a Hong Kong float that could raise upwards of $20 billion, per Reuters. http://axios.link/AHpo
• Cambium Networks, a Rolling Meadows, Ill.-based provider of wireless broadband networking infrastructure, set IPO terms to 5.8 million shares at $13-$15. It would have a fully-diluted market value of $363 million, were it to price in the middle, and plans to trade on the Nasdaq (CMBM) with J.P. Morgan as lead underwriter. The company reports a $1.5 million net loss on $242 million in revenue for 2018, and is owned by Vector Capital.
• CrowdStrike shares popped over 70% in their first day of post-IPO trading, and are up more than 9% this morning as of this writing. [Thought bubble: Can't hurt that President Trump opened the door to foreign information interference in the 2020 election, with CrowdStrike having first gained national attention for its analysis of the DNC hack.]
• ESR Cayman, a logistics real estate developer backed by Warburg Pincus, postponed a planned $1.24 billion Hong Kong IPO, due to "current market conditions." http://axios.link/Z4A0
• Fiverr, an Israel-based freelance work marketplace, raised $111 million in its IPO. The company priced 5.3 million shares at $21 (above ($18-$20 range), and will trade on the NYSE (FVRR) with JP Morgan as lead underwriter. The company reports a $36 million net loss on $75.5 million in revenue for 2018 and had raised around $110 million in VC funding from Bessemer Venture Partners (14.9% pre-IPO stake), Accel (12.1%), Square Peg Capital (11.3%), Qumra Capital (7%) and ION Crossover Partners (5.9%).
• Huatai Securities, a Chinese brokerage, plans to raise up to $2 billion via a London float. http://axios.link/7DjQ
• Linx, a Brazilian provider of business management SaaS to Latin American retailers, set IPO terms to 29.3 million shares at $8.68 per share. It would have a fully-diluted market value of $1.6 billion, and plans to trade on the NYSE (LINX) with Goldman Sachs as lead underwriter. The company reports $18 million of net income on $176 million in revenue for 2018.
Liquidity Events
• Billtrust, a Lawrenceville, N.J.-based provider payment cycle management software, hired Goldman Sachs to find a buyer, per PE Hub. The company has raised over $100 million from firms like Goldman, Bain Capital Ventures, Visa and Riverwood Capital. http://axios.link/Ecmj
🛴 Bird, the Santa Monica, Calif.-based e-scooter company, acquired San Francisco rival Skoot, which had raised over $45 million from investors like Vision Ridge Capital Partners, Mahindra Partners, Scout Ventures and Krillion Ventures. Skoot is one of the scooter companies that got a San Francisco operating permit, whereas Bird did not. http://axios.link/Me93
• FFL Partners is seeking a buyer for fast food chain Church's Chicken, which could fetch around $350 million, per Bloomberg. http://axios.link/x28V
• Grab, the Singapore-based ride-hail and financial services giant, held unsuccessful talks to buy VC-backed, Singapore-based payments startup 2C2P for around $200 million, per Bloomberg. http://axios.link/vTKa
• H&R Block (NYSE: HRB) agreed to buy Wave Financial, a Toronto-based provider of financial management software for small businesses, for $405 million in cash. Wave had raised around $92 million from firms like OMERS Ventures, CRV, Social Capital, RBC, HarbourVest, OurCrowd, Portag3, Exhibition Capital and BDC. http://axios.link/Hmp4
• KKR agreed to sell KCF Technologies, a South Korean maker of copper foils and laminates used in lithium-ion batteries, to SK Group for around $1 billion. http://axios.link/RDvw
• Onex Partners is considering a sale of Jack's Family Restaurants, a Homewood, Ala.-based fast-food chain, per the WSJ. http://axios.link/gFcZ
More M&A
• Collision Services Industries, an Australian auto repair chain, is considering a sale process after IPO plans fell through, per The Australian.
• Forever 21, a Los Angeles-based fast fashion retailer, hired Latham & Watkins to advise on a possible restructuring, per Bloomberg. http://axios.link/BU2X
• JPJ Group (LSE: JPJ) agreed to buy London-based bingo software developer Gamesys for around $620 million. http://axios.link/F9L5
• Northvolt, a Swedish electric car battery startup, is raising upwards of $1 billion from Volkswagen, Goldman Sachs, BMW and Ikea. http://axios.link/s31v
Fundraising
🚑 Bain Capital raised $1.1 billion for its second life sciences fund. http://axios.link/TtBG
• LocalGlobe, a London-based VC firm, raised $180 million for its second flagship fund and $115 million for a seed fund. http://axios.link/iXEg
Final Numbers
🙏 Thanks for reading Axios Pro Rata. Please ask your friends, colleagues, and elevator operators to subscribe by going here.