March 20, 2020
📺 The next episode of "Axios on HBO" is all about the coronavirus, including interviews with the CEOs of Carnival Cruise Line and Microsoft, self-quarantined Sen. Ted Cruz, China's ambassador to the U.S., and Supreme Court Justice Stephen Breyer.
Sunday at 6pm ET/PT, on all HBO platforms.
Top of the Morning
Airbnb may not be through with the private markets after all.
Driving the news: CNBC reports that the room rental giant is fielding investment offers from large investment firms, although pricing remains unclear.
Airbnb last sold stock to VCs at a $31 billion valuation in late 2017. It later sold common stock at a $35 billion valuation, via its purchase of HotelTonight, and in early 2019 had an internal 409a valuation of $38 billion.
2020 was supposed to be the year that Airbnb went public, either through an IPO or a direct listing (or a combination of the two). But there already was talk before the coronavirus crisis that the company was hedging a bit on timing, and right now there's no way any company — let alone a hospitality company — can successfully run a large float process (even via Zoom).
For Airbnb, this would be protection money. The company does have plenty of cash on hand, and tells Axios that it has not yet laid off any employees, but its quarterly losses climbed in 2019 and its early 2020 results are bound to be abysmal as global travel has ground to a halt.
For investors, it's an opportunistic bet based on the belief that everything will be back to normal, or somewhat normal, at some point this year. If you believed a month ago that Airbnb would be a $50 billion public company by year-end, then it could make sense to buy in now in the $20 billion range — particularly as some of the company's hotel rivals may buckle under the weight of their fixed costs.
The bottom line: Dealmaking remains active, including for very well-known names. Just not the deals we were expecting to see.
The BFD
Apollo Global Management has bought between 25% and 50% of a $2 billion, asset-backed loan made last week to United Airlines (Nasdaq: UAL), in order to help increase company liquidity.
The BFD: This reflects how the private financial sector is sticking fingers in the dam until the federal reinforcements arrive, so that airlines needn't lay off or furlough tens of thousands of workers.
In context: Apollo, which has around $50 billion of dry powder spread among its different strategies, is said to have also done several similar deals in recent days, although United is its largest. The firm also has extensive airline industry experience, including both carriers and plane financing.
The bottom line: "The $2 billion one-year loan is among those that banks have been asked to arrange to help companies in industries from cruise lines to casinos cope with travel and business disruptions that could last for months as a result of the Covid-19 outbreak. American Airlines, JetBlue, and Southwest Airlines recently entered into similar facilities. — Davide Scigliuzzo & Paula Seligson, Bloomberg
Pro Rata for Kids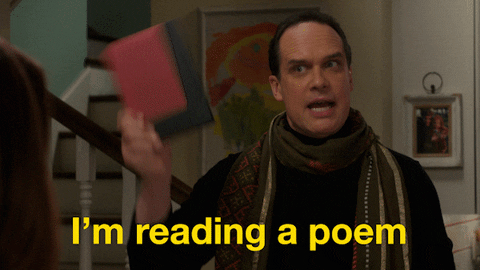 Today's project for your new homeschoolers: Write a haiku about what it's like to be spending all your time at home. Reminder, the syllable count goes 5-7-5. E kicks us off:
Reading in my bed
With an exciting new book.
Going to finish it.
Send me what your kids come up with, by hitting reply or emailing [email protected].
Brilliant bonus: E's teacher today asked them to find out what a family member's least favorite chore is. Then the kids are supposed to do that chore and write about what it was like.
Venture Capital Deals
🎮 Scopely, a Los Angeles-based mobile gaming company, raised $200 million in new Series D funding (round total now $400m) from firms like Advance and The Chernin Group. http://axios.link/fgN2
• Mya Systems, a San Francisco-based hiring chatbot, raised $18.75 million in Series C funding. Notion Capital led, and was joined by Workday Ventures and return backers Foundation Capital and Emergence Capital. www.hiremya.com
• Quantum Machines, an Israeli developer of hardware and software for operating quantum computers, raised $17.5 million in Series A funding from Avigdor Willenz, Harel Insurance investments, TLV Partners, and Battery Ventures. http://axios.link/ScOz
• Honorlock, a Boca Raton, Fla.-based online test proctoring service, raised $11.5 million in Series A funding led by Defy. http://axios.link/M4Gp
🚑 Quit Genius, a San Francisco-based provider of digital therapeutics for addiction, raised $11 million in Series A funding. Octopus Ventures led, and was joined by YC, Startup Health, Triple Point Ventures, Serena Ventures, and Venus Williams. http://axios.link/RmjQ
• Chilibeli, an Indonesian social commerce platform for agriculture, raised $10 million. Lightspeed Ventures led, and was joined by Golden Gate Venture, Sequoia Surge, Kinesys Group, and Alto Partners. http://axios.link/iFkt
• Hi Marley, a Boston-based client communications platform for insurers, raised $8 million in second-round funding, per an SEC filing. Existing backers include True Ventures and Underscore VC. www.himarley.com
• Oddbox, a London-based produce delivery startup, raised £3 million led by VCT Funds. http://axios.link/Pl6c
🚑 Dragonfly Therapeutics, a Waltham, Mass.-based immune-oncology company, raised an undisclosed amount of new funding led by Fidelity. http://axios.link/WEwn
• Yuanfudao, a Beijing-based online tutoring platform, is nearing a new funding round at a $7.5 billion valuation, co-led by Hillhouse Capital and return backer Tencent, per Reuters. http://axios.link/Tdic
Private Equity Deals
⛽ KKR, BlackRock and Italy's Snam SpA are among first-round bidders for a stake in Abu Dhabi National Oil Co.'s natural gas pipelines, which could fetch around $15 billion, per Bloomberg. http://axios.link/7vYq
• MPE Partners acquired Teel Plastics, a Baraboo, Wis.-based manufacturer of highly engineered and complex plastic components. www.teel.com
Liquidity Events
• North (fka Thalmic Labs), a Canadian AR wearables company that's raised nearly US$300 million in VC funding, is seeking a buyer as cash runs low, per Bloomberg. Backers include Intel Capital, Spark Capital, and Amazon Alexa Fund. http://axios.link/tYyX
• Thomson Reuters (NYSE: TRI) bought Pondera Solutions, a Gold River, Calif.-based provider of fraud and abuse detection software for health care and government. Sellers include Serent Capital and Impact VC. http://axios.link/8Uf1
More M&A
• Amazon (Nasdaq: AMZN) is bidding on four supermarkets, including one in Brooklyn, owned by bankrupt Fairway Market, per the NY Post. http://axios.link/99ts
• Casino (Paris: CASP) agreed to sell 567 Leader Price supermarkets in France and three warehouses to German rival Aldi for €735 million. http://axios.link/KD2A
🚑 Danaher (NYSE: DHR) received U.S. antitrust approval for its $21.4 billion purchase of General Electric's (NYSE: GE) biopharma business, and plans to close on the deal by March 31. As part of the approval, the companies will sell 10 products to Germany-based Sartorius. http://axios.link/e0Rt
Fundraising
• Dating.com Group launched a $50 million corporate venture fund. http://axios.link/XQPS
• J.C. Flowers, a financial services-focused private equity firm, is raising its fifth fund, per an SEC filing.
• Pitango Venture Capital, an Israeli VC firm, is raising its second growth equity fund, per an SEC filing.
• One Rock Capital Partners, a New York-based mid-market buyout firm, is raising its third fund, per an SEC filing.
It's Personnel
• Tuesday Capital, a bi-coastal VC firm, promoted Prashant Fonseka to partner and David Jee to associate. www.tuesday.vc
Final Numbers
🙏 Thanks for reading Axios Pro Rata! Please ask your friends, colleagues, and lenders of last resort to sign up.
Happy trails Polina. I liked what you did with the place.