February 14, 2020
Top of the Morning
Clearing out the notebook before vacation...
• Disingenuous: Marcelo Claure, a SoftBank executive who's currently doubling as WeWork's executive chairman, told CNBC on Tuesday that people misunderstand ousted CEO Adam Neumann's exit package: "To say that he has walked away with over a billion dollars is totally false."
Claure intentionally muddled the present and past tense. Neumann indeed will walk away with over $1 billion, he just hasn't done so yet because SoftBank's tender offer for WeWork shares hasn't closed yet.
Neumann, currently living in Israel, is able to tender up to $970 million worth of shares. That's on top of the nearly $200 million he already received to give up his voting rights, and a $500 million credit line to repay existing loans.
• Still no deal: Yesterday's BFD was about how Thoma Bravo failed to get shareholder approval for its $2 billion buyout of education company Instructure. Minutes after publication, it was disclosed that Thoma Bravo raised its offer from $47.60 per share to $48.50 per share.
Instructure's board, which had approved the earlier offer, rejected the improved bid, believing that its two-part tender was too complicated and that shareholders still would demand a higher price.
• Fixing it: On Monday we discussed how Snoop Dogg had made sexist and threatening remarks toward a female reporter, and wondered what (if anything) it would mean for his budding venture capital career.
Snoop has now formally apologized via Instagram: "When you're wrong, you gotta fix it."
• Fee-rful: Harry's executives are said to still be debating their legal and strategic options, after Edgewell bailed on its $1.4 billion takeover of the company due to FTC opposition.
One big problem for Harry's is that the purchase agreement didn't include a relevant termination fee.
Yeah, you read that correctly. A billion dollar-plus vertical merger without any financial penalties related to regulatory pushback.
When people tell me Harry's is debating its legal options, I wonder if that's because it's considering suing Edgewell, the FTC, or its own lawyers and bankers.
• DC-to-SV: The Department of Justice held a workshop earlier this week at Stanford's law school, on the topic of how big tech M&A stifles startups. But many of the VC attendees argued that the fears are overblown, saying instead that regulatory overreach is of greater concern. Go deeper.
🎧 Pro Rata Podcast digs into how two cities eliminated pedestrian and cyclist deaths (hint: it doesn't have to do with new tech). Listen here.
The BFD
Tesla Motors (Nasdaq: TSLA) raised $2.03 billion in a secondary stock offering, pricing at $767 per share. That's a 4.6% discount to yesterday's closing price, and an 86.2% premium to where CEO Elon Musk infamously tweeted that he had "funding secured."
Why it's the BFD: Momentum floats apparently are a thing now, as this comes just two weeks after Musk said on an earnings call that "it doesn't make sense to raise money because we expect to generate cash."
Bottom line: "Tesla stock has been in Ludicrous Mode. Given its bonkers gyrations, it's now easy to see why Musk might feel that he was right all along in wanting to take the company private back in 2018." ⁠— Felix Salmon, Axios
Venture Capital Deals
• Flywire, a Boston-based vertical payments company, raised $120 million in Series E funding. Goldman Sachs led, and was joined by Tiger Global Management and Adage Capital Management. Flywire also acquired Simplee, a Palo Alto-based patient engagement platform that had raised around $60 million from firms like Social Capital, Heritage Group, American Express, and 83North. http://axios.link/zYua
🚑 Nyxoah, a Belgian developer of treatments for sleep-disordered breathing conditions, raised €25 million from firms like ResMed (NYSE:RMD). http://axios.link/Bcoe
• GumGum, a Santa Monica, Calif.-based computer vision and natural language processing company, raised $22 million in Series B funding from return backers Morgan Stanley Expansion Capital, NEA spinout NewView Capital, and Upfront Ventures. www.gumgum.com
• Bravo Sierra, a New York-based developer of performance consumer products for both military and civilian use, raised $12 million in Series A funding. Global Founders Capital led, and was joined by Mousse Partners, Canaan Partners, Redo Ventures, Grace Beauty Capital, and Lapa Capital. http://axios.link/M7ju
• AdQuick, a Los Angeles-based out-of-home ad software startup, raised $6 million in Series A funding. Initialized Capital led, and was joined by WndrCo, Shrug Capital, The Todd & Rahul Angel Fund, and MediaLink CEO Michael Kassen. http://axios.link/g9SN
• MotoRefi, an Arlington, Va.-based auto refinance platform, raised $8.6 million in Series A funding. Accomplice and Link Ventures co-led, and were joined by Motley Fool Ventures, CMFG Ventures (part of CUNA Mutual Group), and Gaingels. www.motorefi.com
• Simsim, an Indian social commerce startup, raised $8 million in Series B funding from Accel, Shunwei Capital, and Good Capital. http://axios.link/Qyeo
• Esper.io, a Bellevue, Wash,-based dev-ops platform for edge Android devices, raised $7.6 million in Series A funding. Madrona Venture Group led, and was joined by Root Ventures, Ubiquity Ventures, Haystack Ventures, and Pathbreaker Ventures. www.esper.io
• Clover, an Indian ag platform that markets greenhouse-grown produce to B2B and B2C channels, raised $5.5 million in Series A funding from Accel, Mayfield, and Omnivore. http://axios.link/COLU
• Elliptic, a London-based provider of crypto-asset risk management solutions, raised $5 million in new Series B funding from Wells Fargo Strategic Capital. The round total is now $28 million. www.elliptic.co
• Lover, a San Francisco-based sexual wellness app, raised $5 million in seed funding. Lerer Hippeau led, and was joined by Manta Ray Ventures, Global Founders Capital, and individuals like Sean Rad.
• Talage, a Reno, Nev.-based digital insurance SaaS startup, raised $5 million in Series A funding led by Merus Capital. www.talageins.com
• Open Raven, a Los Angeles-based enterprise data security platform, raised $4.1 million led by Upfront Ventures. www.openraven.com
• Tametem, a mobile game publisher for the Arabic-speaking market, raised $3.5 million in new Series A funding. Return backer Wamda Capital led, and was joined by AlFaisaliah Group and North Base Media. http://axios.link/u7iR
Editor's note: the AdQuick news has been corrected with the accurate amount and to show that MediaLink's CEO personally invested.
Private Equity Deals
• The Blackstone Group is in talks to buy listed Dutch bank NIBC Holding for €1.44 billion. http://axios.link/KU2A
• TA Associates acquired and will merge Auction Technology Group, a London-based online auction platform that had been owned by ECI Partners, and Proxibid, an Omaha, Neb.-based online marketplace for connecting buyers and sellers that had been owned by Primus Capital. www.auctiontechnologygroup.com
Public Offerings
🚑 Avadim Health, an Ashville, N.C.-based life sciences company focused on immune health and neuromuscular care that's raised over $140 million in VC funding, postponed an IPO that planned to offer 5 million shares at $14-$16. http://axios.link/SQl6
• Neiman Marcus hired Morgan Stanley to lead an IPO for online luxury fashion unit MyTheresa, which could come by April on the NYSE, per Reuters. http://axios.link/JOWh
🚑 Revolution Medicines, a Redwood City, Calif.-based cancer drug developer, raised $238 million in its IPO. It priced at $17 per share (top of upwardly-revised range), for a market cap of $967 million. The company will trade on the Nasdaq (RVMD), used JPMorgan as lead underwriter, and counts shareholders like Third Rock Ventures (28.8% pre-IPO stake), Column Group (18.6%), and Sanofi (7.8%). http://axios.link/i6gM
• TFI International (TSX: TFII), a Montreal-based transportation and logistics company, raised $200 million in its U.S. float. The company priced at $33.35 per share, the equivalent of its last closing price on the Toronto Stock Exchange, with Morgan Stanley as lead underwriter. www.tfiintl.com
Liquidity Events
• CVC Capital Partners is exploring a sale or IPO for Douglas, a German perfume and cosmetics retailer that generated €351 million in adjusted EBITDA last year, per Reuters. http://axios.link/CaDf
• Providence Equity Partners hired Goldman Sachs to find a buyer for Galileo Global Education, a London-based private secondary school operator that could fetch €2.5 billion, per Reuters. http://axios.link/jVLj
More M&A
• Honeywell (NYSE: HON) is considering a sale of its personal protective equipment unit, which could fetch upwards of $2 billion, per Bloomberg. http://axios.link/BId9
Fundraising
• Centerbridge Partners is targeting $5 billion for its fourth private credit fund, per Reuters. http://axios.link/7NB1
• LDV Capital, a New York-based VC firm focused on visual tech startups, is raising $30 million for its second fund, per an SEC filing. www.ldv.co
• Odyssey Investment Partners raised $3.25 billion for its sixth middle-market buyout fund. www.odysseyinvestment.com
• Riot Ventures, a Los Angeles-based "deep-tech" VC firm, is raising $75 million for its second fund, per TechCrunch. http://axios.link/6qpE
It's Personnel
• Carl Allegretti joined Arbor Investments as president, with firm co-founder Joseph Campolo becoming vice chairman and senior advisor. Allegretti previously led Deloitte's Chicago office. www.arborpic.com
• Erin McCafferty stepped down as a partner with The Yard Ventures. No word yet on her future plans.
• Brittany Skoda joined Morgan Stanley as global co-head of software investment banking, alongside recently-promoted Melissa Knox. Skoda previously led Workday Ventures. Morgan Stanley also promoted David Chen to head of West Coast tech investment banking. http://axios.link/u57Q
Final Numbers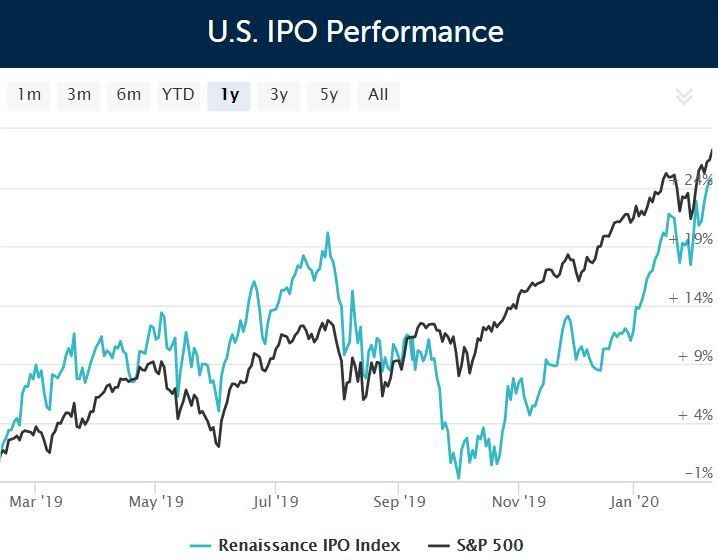 🙏 Thanks for reading Axios Pro Rata. Please ask your friends, colleagues, and breakup fee fans to sign up.