Axios Pro Rata
February 10, 2020
Situational awareness: Xerox this morning raised its takeover bid for HP from $22 per share to $24 per share, following several HP rejections of Xerox's initial offer.
Top of the Morning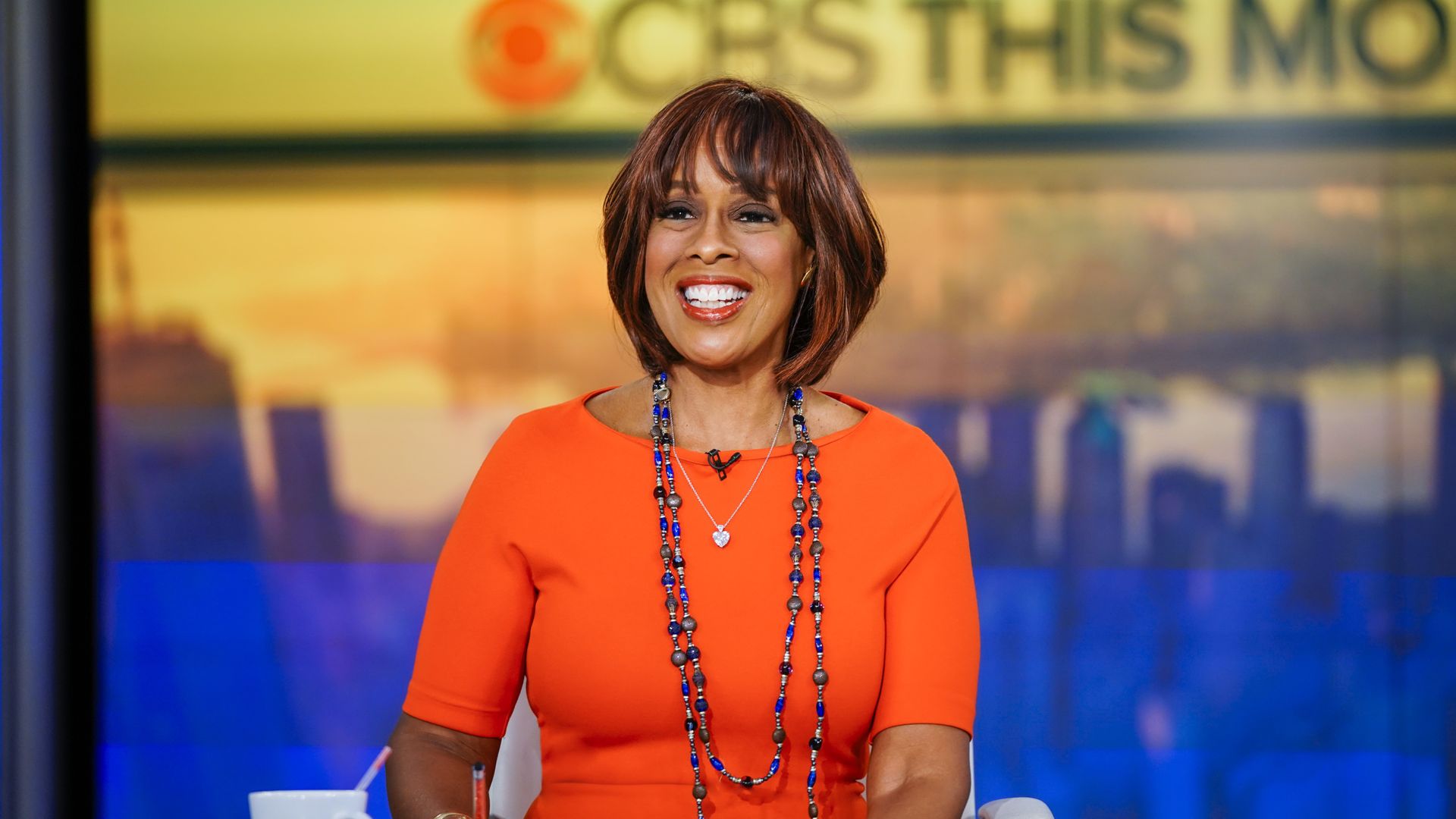 Snoop Dogg is (sort of) backtracking from threatening comments he made toward CBS anchor Gayle King, after King asked former WNBA star Lisa Leslie if she believes that Kobe Bryant's legacy is complicated by a 2003 sexual assault allegation against him. King is said to have since received death threats.
Snoop is best known as a rapper, but he's also become a very active venture capitalist — sometimes through Casa Verde Capital, the firm he founded to focus on cannabis-related startups, and sometimes as a more traditional angel investor (notable deals include Reddit, Philz Coffee, Klarna and Robinhood).
Had almost any other VC made similar comments, they'd have a very tough time finding startups to take their money, limited partners for their funds, or other VC firms willing to co-invest. At the very least, an unconditional apology would be a prerequisite.
To be clear, this isn't about criticizing a journalist for asking a question. That's fair game. Saying "Back off, bitch, before we come get you" is not.
The bottom line: Soon we'll learn the limits of celebrity venture capital. Or if there aren't any.
Also...
On Friday we discussed how Elliott Management had built a $2.5 billion stake in SoftBank.
Some readers asked why Elliott's move could cause SoftBank to slow Vision Fund 2 investments. The basic answer is that Elliott believes SoftBank's balance sheet should primarily be used to buy back stock rather than to invest in startups.
Other readers asked why I referred to Samsung Electronics as a Japanese company when it's actually based in South Korea. The answer is that I made a dumb mistake.
• No deal: Vice President Mike Pence and White House economic adviser Larry Kudlow both poured cold water on U.S. Attorney General Bill Barr's suggestion that the federal government should consider acquiring control of Nokia and/or Erickson, in order to defend against 5G networking dominance by China's Huawei.
Private equity sources say their ears perked up at Barr's comments.
Specifically, they wondered if Barr was signaling some sort of no-interest, government financing support for a takeover attempt.
• Not in NH: There wasn't any mention of private equity or venture capital during Friday night's Democratic presidential debate. Well, unless you count Bernie Sanders going after Pete Buttigieg for taking campaign contributions from billionaires.
Buttigieg's backers include Jonathan Gray (Blackstone Group), Reid Hoffman (Greylock), Marc Lasry (Avenue Capital), Philippe Laffont (Coatue), and Chris Sacca (Lowercase Capital).
All but Laffont also have contributed to Joe Biden, while all but Laffont and Sacca also contributed to Amy Klobuchar.
The BFD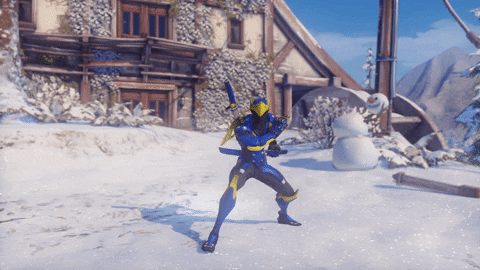 Snowflake, a cloud data warehousing company, raised $479 million in Series F funding at a $12.4 billion valuation led by Dragoneer Investment Group.
Why it's the BFD: This makes Snowflake the fifth-most valuable Silicon Valley startup and gives it a heftier war chest to compete with frenemies like Amazon, Google and Microsoft. It also sets up the possibility of an IPO or direct listing for later in 2020.
Other investors include Salesforce Ventures and return backers Altimeter Capital, Iconiq Capital, Madrona Venture Group, Redpoint Ventures, Sequoia Capital, and Sutter Hill Ventures.
Bottom line: "By acting as a virtual data lake, or easily-searchable, in-between layer between cloud providers and a company's own programs and apps, Snowflake allows a customer to store and make more use of their data interchangeably across the providers, a necessity, and sometimes a strategic imperative, for large or complex enterprises." — Alex Konrad, Forbes
Venture Capital Deals
🚑 Iora Health, a Boston-based primary care provider that focuses on Medicare patients over 65, raised $126 million. Premji Invest led, and was joined by return backers Cox Enterprises, Temasek F-Prime Capital, Devonshire Investors, .406 Ventures, Flare Capital Partners, Polaris Partners, and Khosla Ventures. www.iorahealth.com
🚑 JenaValve Technology, an Irvine, Calif.-based developer of replacement heart valves, raised $50 million. Bain Capital Life Sciences led, and was joined by return backers Andera Partners, GIMV, Legend Capital, NeoMed Management, RMM, Valiance Life Sciences, and VI Partners. http://axios.link/IodA
🚑 Boulder, the Portland, Ore.-based digital treatment program for opioid addiction, raised $10.5 million in Series A funding. Tusk Venture Partners led, and was joined by Greycroft, First Round Capital, and BoxGroup. www.boulder.care
• Midnite, a London-based e-sports betting startup, raised over $2.5 million. Makers Fund led, and was joined by Venrex. http://axios.link/kEMv
Private Equity Deals
• Advent International acquired both Zingfit, a Boulder, Colo.-based provider of online scheduling and brand management software for boutique fitness studios, and Triib, a Boston-based provider of gym management software. www.adventinternational.com
• Alliance Source Testing, a Decatur, Ala.-based portfolio company of Align Capital Partners, acquired METCO Environmental, a Texas-based provider of emissions testing services, from a subsidiary of Eurofins Scientific (Paris: ERF). www.metcoenv.com
• EQT Partners and OMERS agreed to buy Deutsche Glasfaser, a German provider of home broadband, from KKR. Reuters reports a deal value of around $2.74 billion (including debt). http://axios.link/aEW9
• IMAN Capital agreed to acquire a majority stake in Creaslsa, a Spanish platform for financing SME invoices and promissory notes. www.creaslsa.es
🚑 NMC Health (LSE: NMC), the UAE's largest private healthcare company, disclosed preliminary takeover approaches from KKR and GK Investment. http://axios.link/IUF5
• One Rock Capital Partners completes its $932 million take-private acquisition of Innophos, a Cranbury, N.J.-based food additives maker.
• Rand Logistics, a Jersey City, N.J.-based portfolio company of American Industrial Partners, agreed to acquire American Steamship Co., a provider of dry bulk shipping services in the Great Lakes region, from GATX Corp. (NYSE: GATX). www.randlog.com
Public Offerings
• Two companies expect to price U.S. IPOs this week: Oncology biotech Revolution Medicines and Chinese online insurance marketplace Huize. http://axios.link/8HoL
• The AZEK Co., a Chicago-based manufacturer of composite building products, filed for an IPO that Renaissance Capital estimates could raise $500 million. It plans to trade on the NYSE (AZEK) with Barclays as lead underwriter, and reports a $20 million net loss on $794 million in revenue for fiscal 2019. Shareholders include Ares Management and Ontario Teachers' Pension Plan. http://axios.link/pZBX
• OneWater Marine, a Buford, Ga.-based recreational boat retailer, raised $55 million in its IPO. The company priced 4.6 million shares at $12 (low end of downward-revised range), for a market value of $166 million, and it began trading on the Nasdaq (ONEW) with Raymond James as lead underwriter. Shareholders include Goldman Sachs. http://axios.link/5QUT
Liquidity Events
• Facebook (Nasdaq: FB) acquired Scape Technologies, a London-based computer vision startup focused on location. TechCrunch reports a price-tag of around $40 million. Scape had raised around $8.5 million from Entrepreneur First, LocalGlobe, Mosaic Ventures, and Fly Ventures. http://axios.link/GnVZ
• MacStadium, an Atlanta-based cloud hosting company backed by Summit Partners and Noro-Moseley Partners, hired Goldman Sachs to find a buyer, per PE Hub. http://axios.link/vOQx
🚑 Thoma Bravo is seeking a buyer for Imprivata, a Lexington, Mass.-based patient data management company that could fetch more than $2 billion, per PE Hub. http://axios.link/XExP
• Upland Software (Nasdaq: UPLD) acquired Localytics, a Boston-based provider of mobile app personalization and analytics, for nearly $68 million in cash. Localytics had raised $69 million from firms like Alpha Venture Partners, Foundation Capital, Polaris Partners, DataPoint Ventures, Top Tier Capital Partners, Sapphire Ventures, and Launchpad Venture Group. http://axios.link/bNJW
More M&A
• Atlas Copco (Sweden: ATCO) offered to buy German surface inspection and image processing software company Isra Vision (DE: ISRG) for €1.09 billion (including debt), or €50 per share (43% premium) http://axios.link/8PNN
• Covea of France is in exclusive talks to buy reinsurer PartnerRe for around $9 billion from investment group Exor (Milan: EXOR), per Reuters. http://axios.link/I859
⛽ Google dropped plans to buy a 12.5% stake in Africa's largest wind farm, Ventas Wind Systems. http://axios.link/jS9w
• Medallia (NYSE: MDLA) acquired LivingLens, a UK-based video feedback platform, for around $26 million in cash. http://axios.link/VU34
• Simon Property Group (NYSE: SPG) agreed to buy an 80% stake in rival shopping mall operator Taubman Centers (NYSE: TCO) for around $3.6 billion. http://axios.link/dmCM
It's Personnel
• Ann Chung joined The Blackstone Group's growth equity unit as a managing director focused on the consumer sector, per her LinkedIn page. She previously was a principal with Fremont Group. www.blackstone.com
• Ivan Jakovljevic is joining Saudi STV as chief development officer. He previously led new markets for Google in the Middle East and North Africa. http://axios.link/Hkrw
Final Numbers
🙏 Thanks for reading Axios Pro Rata! Please ask your friends, colleagues, and data warehousers to sign up here.