Axios Pro Rata
June 24, 2020
Pro Rata for Kids: Today we're hosting our first Axios-wide fundraiser, to support a nonprofit that provides vulnerable kids with nutritious food.
It's called No Kid Hungry, and I hope you'll help out by donating here.
At 12:30pm ET we'll also host a virtual live event to discuss the state of child hunger in America. Register.
Axios Re:Cap focuses on who will get the coronavirus vaccine first, once there is a vaccine to get. My guest is Dr. Zeke Emanuel. Listen via Apple or via Axios.
Top of the Morning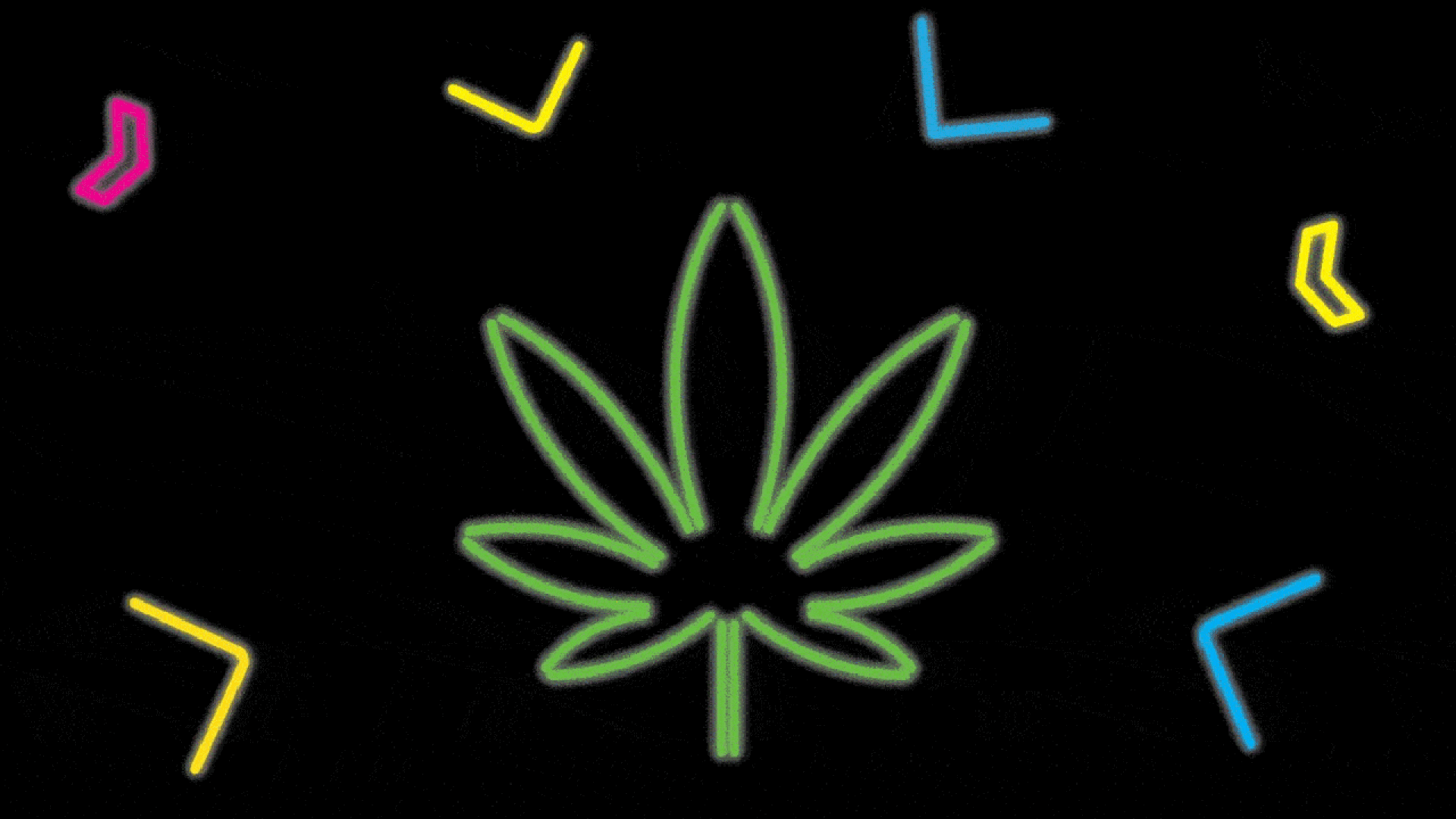 A career Justice Department official named John Elias today will testify that there were improper antitrust reviews of marijuana industry mergers, directed by Attorney General William Barr because of his personal animus toward cannabis.
Why it matters: This isn't the first time that President Trump's DOJ has been accused of letting bias drive antitrust decisions. But it's the first time that a DOJ attorney is the one making the allegations, and it could have consequences for antitrust investigations into other industries.
Resumé: John Elias joined DOJ in 2006 under President Bush, and served as the Antitrust Division's chief of staff between January 2017 and October 2018. He currently is an Antitrust Division prosecutor.
He is one of three federal prosecutors testifying today in front of the House Judiciary Committee as whistleblowers, alleging abuses of power (among other things).
What Elias claims, per his opening statement:
"At the direction of Attorney General Barr, the Antitrust Division launched ten full-scale reviews of merger activity taking place in the marijuana, or cannabis, industry. These mergers involve companies with low market shares in a fragmented industry; they do not meet established criteria for antitrust investigations. ... The rationale for doing so centered not on an antitrust analysis, but because [Barr] did not like the nature of their underlying business."
Details: Elias says that marijuana-related investigations accounted for 29% of full-review merger investigations in fiscal 2019.
Among the mergers reviewed was one between MedMen and PharmaCann.
In one instance, the merging companies would have a combined market share of 0.35%.
In another, the merging companies operated in different geographies and didn't compete at all.
Elias also will allege political interference related to an automaker agreement on carbon emissions. Axios' Ben Geman has more on that.
The bottom line: House hearings often devolve into partisan speechifying, rather than sincere searches for the truth. But what gets said today will be filed away by companies and their attorneys, particularly in Big Tech, if and when their future mergers get challenged by Trump's DOJ.
The BFD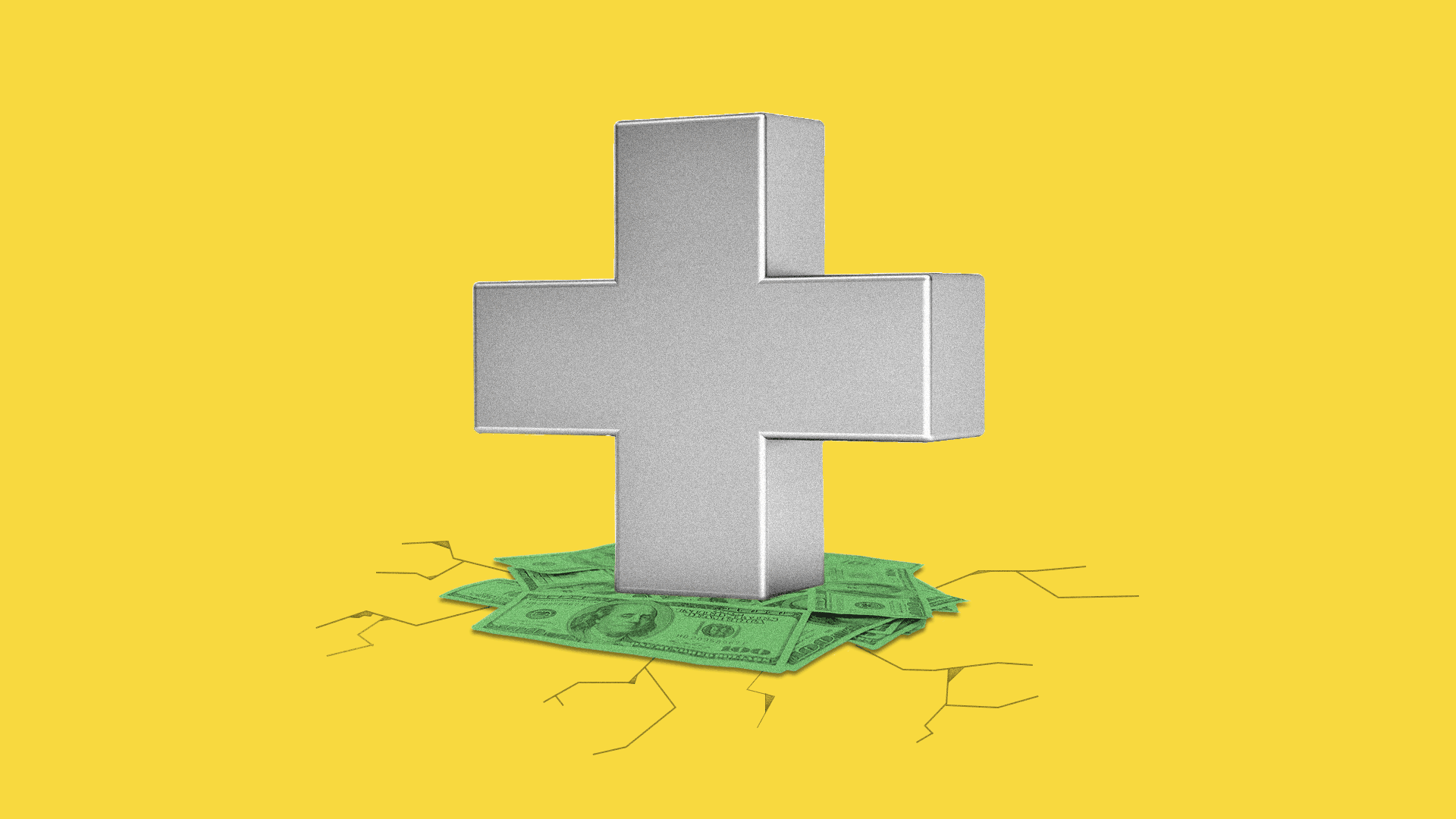 Sana Biotechnology, a Seattle gene regulation startup led by several co-founders of Juno Therapeutics, announced that it raised $700 million in first-round funding.
Why it's the BFD: Juno followed a similar funding strategy, snaring a massive Series A round from some of the same backers, before quickly going public and then being acquired for $9 billion by Celgene.
Investors include Arch Venture Partners, Flagship Pioneering, CPPIB, Baillie Gifford, F-Prime Capital, Alaska Permanent Fund, PSP Investment Board, Bezos Expeditions, GV, Omega Funds, and Altitude Life Science Ventures.
Flashback: We scooped in early 2019 that Sana was raising a massive Series A round, and that it already had Arch, Flagship and F-Prime signed up.
The bottom line: "The goal is to genetically modify and differentiate stem cells to create cell therapies that are cloaked from the immune system. ... It plans to harness these resources to create off-the-shelf cell therapies capable of treating a range of diseases. To achieve that goal, Sana will need to find ways to stop the immune system from rejecting the cells as non-self." — Ben Adams, FierceBiotech
Venture Capital Deals
🚑 DispatchHealth, a Denver-based in-home health care startup, raised $136 million in Series C funding. Optum Ventures led, and was joined by Oak HC/FT, Humana and return backers Alta Partners, Questa Capital, and Echo Health Ventures. http://axios.link/b3JC
🚑 Somatus, a McLean, Va.-based provider of kidney disease diagnostics, raised $64 million in Series C funding. Longitude Capital led, and was joined by Optum Ventures, Deerfield Management and return backers Blue Venture Fund, Flare Capital, and Town Hall Ventures. http://axios.link/nEF3
• OJO Labs, an Austin, Texas-based maker of an AI assistant for the real estate industry, raised $62.5 million. Wafra led, and was joined by Breyer Capital, LiveOak Venture Partners, Royal Bank of Canada, and Northwestern Mutual Future Ventures. http://axios.link/XMFP
• UJet, a San Francisco-based provider of cloud customer support software, raised $55 million. Sapphire Ventures led, and was joined by return backers GV, Ventures, Kleiner Perkins, DCM, and Resolute Ventures. www.ujet.co
• Away, a luggage startup known for its "smart" suitcases, has raised between $30 million and $40 million in new funding, Axios has learned. http://axios.link/OllX
• Immuta, a Boston-based automated data governance startup, raised $40 million in Series C funding. Intel Capital led, and was joined by DFJ Growth, Dell Technologies Capital, Greycroft, Drive Capital, and Citi Ventures. www.immuta.com
• Derivative Path, a San Francisco-based provider of solutions for OTC interest rate derivative and for-ex transactions, raised $35 million from FTV Capital. www.derivativepath.com
• Nylas, a San Francisco-based provider of communications APIs for developers, raised $25 million in Series B funding. 8VC and Round13 Capital co-led, and were joined by Citi Ventures and return backers Spark Capital, ScaleUp, and Slack Fund. http://axios.link/r1Th
🚑 Cyclica, a Toronto-based AI platform for drug discovery, raised US$23 million in Series B funding. Drive Capital led, and was joined by Chiesi Farmaceutici and GreenSky Capital. http://axios.link/YqPa
• Memo Bank, a French banking upstart focused on SMEs, raised €20 million from BlackFin Capital Partners and return backers Daphni and Bpifrance. http://axios.link/DNkF
• Pixellot, an Israeli AI-automated sports production startup, raised $16 million. Shamrock Capital led, and was joined by Altschuler-Shaham and return backers Grupo Globo and the Akrin Family. www.pixellot.tv
• Steady, an Atlanta-based startup that helps low- and mid-wage workers earn more money, raised $15 million in Series B funding. Recruit Strategic Partners led, and was joined by Flourish Ventures, Loeb Enterprises, Propel Venture Partners, and CMFG Ventures. http://axios.link/XApx
• Soil Carbon, an Australian startup focused on converting atmospheric CO2 into soil carbon, raised US$6.8 million in seed funding. Horizons Ventures led, and was joined by Grok Ventures, Clean Energy Finance Corp., and Lowercarbon Capital. www.soilcarbon.co
• Cape Privacy, a New York-based privacy platform for collaborative data science and machine learning, raised $5 million in seed funding. Boldstart Ventures and Version One co-led, and were joined by Haystack, Radical, and Faktory Ventures. www.capeprivacy.com
• Tatch, a New York-based developer of wearables to diagnose sleep disorders, raised $4.25 million in seed funding. Spark Capital led, and was joined by Abstract Ventures and Correlation Ventures. http://axios.link/KCDC
🚑 Carlsmed, a San Diego-based developer of spinal surgery solutions, raised $2.5 million in seed funding led by Cove Fund. http://axios.link/nLkU
Private Equity Deals
• Aptean, an Alpharetta, Ga.-based ERP software company, sold a stake to Charlesbank Capital Partners at nearly a $2 billion valuation. Existing backers continue to include TA Associates and Vista Equity. http://axios.link/sMhv
• ATP, a Brisbane, Calif.-based provider of aviation information services and software, agreed to buy Flightdocs, a Bonita Springs, Fla.-based provider of SaaS solutions to the business aviation industry. Accel-KKR and existing ATP backer ParkerGale helped finance the deal. www.atp.com
• Aventri, a Norwalk, Conn.-based provider of event management software, raised new equity funding from existing backers HGGC and Level Equity.
• Elm Street Technology, a Greensboro, N.C.-based portfolio company of Aquiline Capital Partners, acquired IDX Broker, a Eugene, Ore.-based provider of real estate search applications and marketing solutions. www.elmstreettechnology.com
🚑 Hilco Vision, a Plainville, Mass.-based portfolio company of Windjammer Capital, acquired Suppleyes, a Madison, Miss.-based ophthalmic supplies company. www.hilcovision.comwww.aventri.com
• Knoll (NYSE: KNL), an East Greenville, Penn.-based furniture maker, secured a $164 million convertible preferred equity investment from Investindustrial. www.knoll.com
☕ Unilever is expected to get several private equity offers for its tea business, which could fetch more than €5 billion, according to Bloomberg. Those considering bids include Cinven, KKR, Bain Capital, Advent International, and the Blackstone Group. http://axios.link/g1vy
Public Offerings
• Accolade, a Seattle-based personalized health and benefits platform, set IPO terms to 8.75 million shares at $19-$21. It would have an initial market cap of around $933 million, were it to price in the middle, and plans to list on the Nasdaq (ACCD) with Goldman Sachs as lead underwriter. The company reports a $53 million net loss on $133 million in revenue for the fiscal year ending 2/28/20, and raised around $240 million in VC funding from firms like Accretive (26.9% pre-IPO stake), Andreessen Horowitz (16.2%), Carrick Capital (9.9%), and Comcast Ventures (6.9%). http://axios.link/S8vL
• BigCommerce, an Austin, Texas-based outsourced builder of e-commerce sites, hired Morgan Stanley to lead an IPO that could hit later this year, per Bloomberg. The company has raised $228 million in VC funding from firms like Goldman Sachs, General Catalyst, GGV Capital and Tenaya Capital. http://axios.link/zI6t
Liquidity Events
• Schneider Electric (Paris: SU) and Emerson Electric (NYSE: EMR) each are considering takeover offers for OSIsoft, a San Leandro, Calif.-based industrial software maker that could fetch more than $4 billion, per Bloomberg. Sellers would include SoftBank. http://axios.link/z5V7
More M&A
• Dell Technologies (NYSE: DELL) is exploring options for its $50 billion stake in VMWare (NYSE: VMW), including a possible spinoff, per the WSJ. http://axios.link/RY68
• Evolution Gaming Group (OM: EVO) offered to buy Swedish online casino operator NetEnt (OM: NET) for around $2.12 billion in stock. http://axios.link/aJZx
• Britain's antitrust regulator again approved Amazon's (Nasdaq: AMZN) purchase of a 16% stake in Deliveroo. http://axios.link/52m1
• India's antitrust regulator approved Facebook's (Nasdaq: FB) $5.7 billion investment in Reliance Jio Platforms. http://axios.link/Dgg5
• Maxar Technologies (NYSE: MAXR) exercised its option to take full ownership of Vricon, a Reston, Va.-based 3D data and analytics firm, for approximately $140 million (including $25m of cash on hand). Sellers include Digitalglobe (NYSE: DGI) and Saab (Sweden: SAAB). www.vricon.com
• Volkswagen is in talks to buy French car rental company Europcar Mobility Group (Paris: EUCAR), which has a market cap just south of €400 million, per Reuters. http://axios.link/pNvX
Fundraising
🚑 BioGeneration Ventures, a Dutch VC firm focused on early-stage biopharma, raised €105 million for its fourth fund. www.biogeneration.vc
• KKR has raised more than $10 billion for its third Asia buyout fund, per Bloomberg. It's the largest-ever Asia-focused fund for a U.S.-based private equity firm. http://axios.link/9AsR
It's Personnel
• Karen Frank is leaving Barclays to join Ontario Teachers' Pension Plan Board as senior managing director of public and private equities, based in London. She succeeds Jane Rowe, who will become vice chair of investments. http://axios.link/W4M4
• Katie Kornel joined Linden Capital Partners as partner of investor relations. She previously was a managing director in Credit Suisse's private funds group. www.lindenllc.com
• James Stammer, former CEO of PDC Beauty & Wellness, joined Yellow Wood Partners as an operating partner. www.yellowwoodpartners.com
• Bessemer Venture Partners promoted Mary D'Onofrio to vice president. www.bvp.com
Final Numbers
Go deeper: Americans would return to lockdowns
Thanks for reading Axios Pro Rata! Please ask your friends, colleagues, and biotech barons to sign up.