January 07, 2019
Greetings from NYC, where I'm excited to spend some time with the Axios team that this morning launched our daily Markets newsletter (check out out). Okay, here we go...
Top of the Morning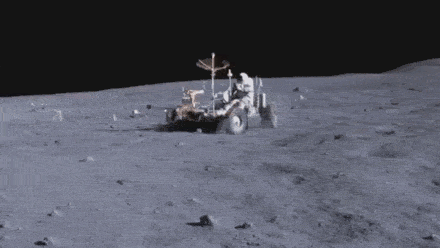 Apollo Global Management is positioning itself to dominate the early 2019 private equity market, with others watching closely to see if it can get big deals over the finish line.
It's prepping an offer to buy GE's aircraft leasing business, which could be valued at upwards of $40 billion, per Bloomberg.
It remains in talks to buy aluminum parts giant Arconic for around $11 billion, following that company's bitter battle with activist investor Elliott (which is now working with Apollo).
But Apollo's big hurdle could be debt.
The Arconic deal was, by all accounts, supposed to be announced last month. Part of the holdup relates to potential liabilities from the fire at London's Grenfell Tower, but the NY Post's Josh Kosman reports that Apollo's real problem is finding enough lenders during what has become a pretty severe credit crunch in the high-yield markets, where new corporate issuance fell to barely a trickle in November and December.
"The leveraged loan market is experiencing similar outflows to the S&P
500 index, which has plunged 15% since its Sept. 21 apex. Less
leverage for buyouts means fewer public companies will be taken private,
and those that do will attract lower prices."
The bottom line: So goes Apollo, so may go the rest of private equity in the first half of 2019. Not only for take-privates, but also secondary buyouts in which companies are sold from one private equity firm to another. And it all comes against a backdrop of growing macro concern, led by ex-Fed chair Janet Yellen, that there the past few years has seen too sharp an increase of leveraged lending with "a significant weakening of underwriting standards."
Also...
• Breaking bio: Eli Lilly this morning said it will buy Loxo Oncology for around $8 billion in cash, or $235 per share (68% premium to Friday's close).
This comes just days after Bristol-Myers Squibb agreed to pay $74 billion for cancer drug maker Celgene (53.7% premium).
Lilly-Loxo was certainly in process prior to the BMY-Celgene news, but it wouldn't be surprising if the larger tie-up accelerated talks.
Expect to hear rumors of other oncology mega-mergers, plus a slew of other pharma deals, given all the bankers and reporters having drinks this week at the JPM Healthcare Conference.
• More bio: Sana Biotechnology, a Seattle startup led by co-founders of Juno Therapeutics (bought by Celgene for $9 billion), announced its launch with an undisclosed amount of funding from Arch Venture Partners, Flagship Pioneering and F-Prime Capital Partners.
No financial terms were disclosed, but word is that Sana has been in active talks to raise between $800 million and $1 billion for a Series A round. So expect a further announcement, as the three named firms don't have that kind of capital firepower.
• Venture GO: Niantic, maker of the Pokémon GO mobile game and upcoming Harry Potter game, disclosed in an SEC filing that it raised $190.55 million in Series C funding. This follows a WSJ report from mid-December that the company was raising $200 million at a $3.9 billion valuation.
A source close to Niantic says that the SEC filing does not represent a final close, adding that expected round size has grown a bit.
🎧 Pro Rata Podcast: Our latest episode digs into the idea of a Green New Deal. What it is, if it's viable and how it might play in the 2020 presidential race. Listen here.
The BFD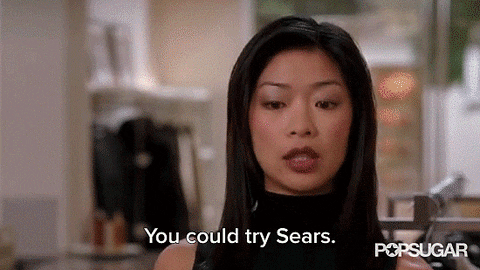 Sears has hired liquidator Abacus Advisory Group to sell the retailer's inventory and other physical assets, were takeover negotiations with chairman Eddie Lampert to fail, Reuters reports.
Why it's the BFD: Because while this isn't a final nail in the coffin for Lampert's $4.4 billion rescue effort, it does mean the grave-diggers have been summoned.
Bottom line: "The billionaire and Sears are racing to resolve the bid's sticking points before a Tuesday court date after negotiations dragged well beyond a Friday deadline... The bid would preserve 425 Sears stores and up to 50,000 jobs across the U.S... A liquidation would put roughly 68,000 people Sears now employs out of work." — Jessica DiNapoli & Mike Spector, Reuters
Venture Capital Deals
🚑 Frequency Therapeutics, a Woburn, Mass.-based developer of a therapy for noise-induced hearing loss, raised $42 million in Series B funding. Taiwania Capital Management led, and was joined by Axil Capital, Yonjin Capital, DF Investments, Polaris Founders Capital, Alexandria Venture Investments, CoBro Ventures, Korea Investment Partners and Emigrant Capital. www.frequencytx.com
🚑 Apic Bio, a Cambridge, Mass.-based gene therapy startup, raised $40 million in Series A funding. Morningside Venture Investments led, and was joined by the ALS Investment Fund, Alpha-1 Project and A1ATD Investors. www.apic-bio.com
🚑 EarlySense, an Israeli developer of contact-free continuous healthcare monitoring solutions, raised $39 million from Hill-Rom (NYSE: HRX) and Wells Fargo Strategic Capital. http://axios.link/P83q
🚑 10x Genomics, a Pleasanton, Calif.-based genomics platform, raised $35 million in new Series D funding. Meritech Capital led, and was joined by Fidelity and Wells Fargo. http://axios.link/GDiX
• Innovid, a New York-based video advertising platform, raised $30 million from Goldman Sachs Private Capital in what the company calls "pre-IPO funding." www.innovid.com
🚑 Atlantic Therapeutics, an Irish maker of garment-based devices for treating the cause of bladder leaks, raised €28 million in Series B funding. LSP led, and was joined by Andera Partners, Seroba Life Sciences and Earlybird VC. www.restorethefloor.com
• Tidelift, a Boston-based open source monetization startup, raised $25 million in Series B funding from return backers General Catalyst, Foundry Group and ex-Red Hat CEO Matthew Szulik. http://axios.link/582w
• Grabango, a Berkeley, Calif.-based developer of checkout-free shopping technology for existing stores, raised $12 million in Series A funding. Propel Venture Partners led, and was joined by Ridge Ventures, Abstract Ventures, Commerce Ventures and Founders Fund. www.grabango.com
• Horizn Studios, a Berlin-based smart luggage maker, raised €10 million in Series B funding from Milano Investment Partners, Project A Ventures, Vorwerk Ventures, Perpetual Investments, Tarsadia Investments and Astutia Ventures. http://axios.link/rFFo
Private Equity Deals
• Advent International agreed to acquire a majority stake in Aimbridge Hospitality, a Plano, Texas-based third-party hotel operator, from Lee Equity Partners and General Atlantic. www.aimbridgehospitality.com
• Amynta, a New York-based portfolio company of Madison Dearborn Partners, acquired ClearView Risk Holdings, a Dallas-based managing general agent and wholesale brokerage that controls over $200 million of premium, from GCP Capital Partners. www.amyntagroup.com
• Atlas Holdings acquired Saxco International, a Concord, Calif.-based distributor of rigid packaging to the alcoholic beverage and food markets, from The Sterling Group. www.saxco.com
• FullBeauty Brands, a New York-based apparel retailer for plus-sized women, said it will file for bankruptcy protection later this month. The move would result in company control being transferred from private equity firms Apax Partners and Charlesbank Capital Partners to a group of creditors led by Oaktree Capital Management. http://axios.link/dFaM
🚑 Spectrum Equity acquired a majority stake in Payer Compass, a Plano, Texas-based provider of healthcare reimbursement and price transparency solutions. Healthcare Enterprise Partners also participated. www.payercompass.com
🚑 Vatica Health, a Miami Beach, Fla.-based portfolio company of Great Hill Partners, acquired the technology of CareSync, a chronic disease management software company that went out of business easier this year after raising more than $50 million from firms like Tullis Health Investors and Greycroft. www.vaticahealth.com
Public Offerings
🚑 Poseida Therapeutics, a San Diego-based gene editing startup focused on CAR-T immunotherapies, filed for a $115 million IPO. It plans to trade on the Nasdaq (PSTX), with Citi as lead underwriter. The company has raised around $72 million in VC funding from firms like Malin Corp. (33% stake), Longitude Venture Partners (7.7%), Vivo Capital and the Tavistock Group. www.poseida.com
• Super League Gaming, a Santa Monica, Calif.-based amateur esports community and content platform, filed for a $25 million IPO. It plans to trade on the Nasdaq (SLGG) with Northland Capital Markets and Lake Street as lead underwriters, and reports less than $1 million in revenue for the first nine months of 2018. www.superleague.com
Liquidity Events
• Akamai (Nasdaq: AKAM) agreed to buy Janrain, a Portland, Ore.-based provider of customer identity access management software. Sellers include VC firms HighBar Partners, Millennium Technology Value Partners, Split Rock Partners, Epic Ventures, Emergence Capital, RPM Ventures and DFJ Frontier. www.janrain.com
• Ontario Teachers' Pension Plan Board sold its 9.8% stake in retailer Hudson's Bay (TSX: HBC) for C$170 million to company chairman Richard Baker. http://axios.link/TwXr
More M&A
• Global Savings Group of Germany has acquired Pouch, a UK-based browser app for finding and redeeming vouchers. http://axios.link/9myU
🚑 Healius (ASX: HLS), an Australian medical center operator, rejected a A$1.7 billion takeover offer from listed Chinese construction company Jangho Group. http://axios.link/dDzm
• Starboard Value acquired a 1.7% stake in discount retailer Dollar Tree (Nasdaq: DLTR), and is calling for a sale of its Family Dollar unit. http://axios.link/gYeQ
🚑 Takeda Pharma's (Tokyo: 4502) said the drugmaker is unlikely to sell its over-the-counter business, despite some pressure to do so as it completes its $59 billion buyout of Shire. http://axios.link/4UVd
• Temasek is seeing to sell part of its 24.9% stake in A.S. Watson, a Hong Kong-based beauty and health retailer owned by CK Hutchison, per Reuters. http://axios.link/GSyG
Fundraising
🚑 WindRose Health Investors, a New York-based healthcare private equity firm, raised $705 million for its fifth fund. www.windrose.com
It's Personnel
• Kim Furlong was named CEO of the Canadian VC and Private Equity Association. She previously led external affairs for Amgen. www.cvca.ca
• Florin Mihoc joined ff Venture Capital as a venture partner, per his LinkedIn. www.ffvc.com
Final Numbers: Wall Street Fees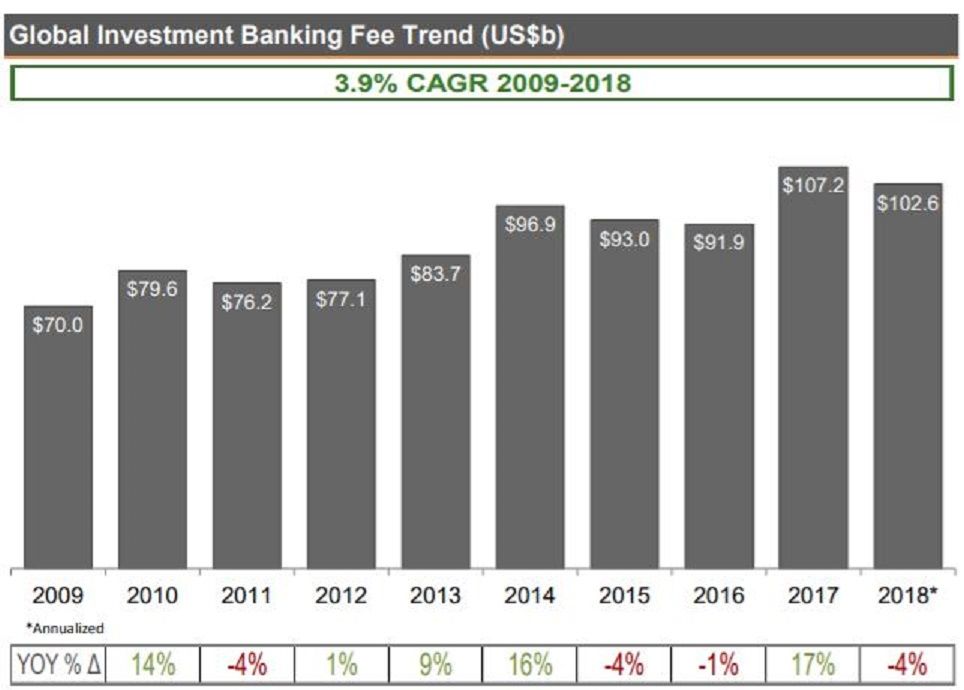 More from the Refinitiv investment banking report, out this morning:
Over half of the global I-banking fees were in the Americas, which was up 5.2% year-over-year.
J.P. Morgan led the league tables, followed by Goldman Sachs, Morgan Stanley (up 1 spot), BAML (down 1 spot) and Citi.
Goldman led in terms of global M&A fees, with an 8.8% market share.
SoftBank was the top corporate fee payer, followed by GE, Anheuser-Busch Inbev and AT&T.
Private equity fees paid to I-banks fell in terms of dollars ($11.2b vs. $13.2b) and share of overall I-banking fees (11% vs 12%). Blackstone was the top payer, followed by Carlyle and Apollo, while Goldman was private equity's top banker by fees.