Axios Pro Rata
August 09, 2017
Top of the Morning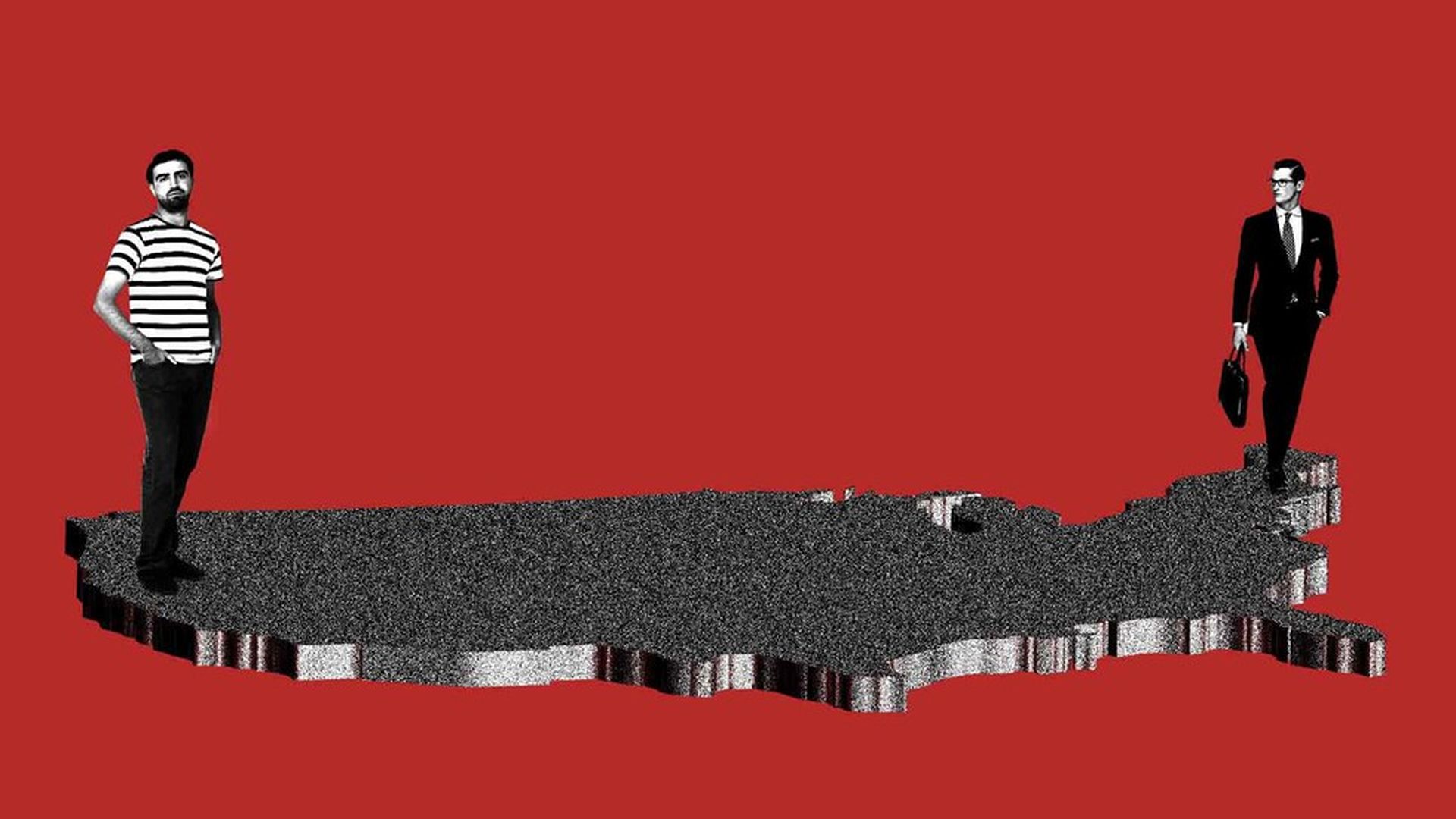 • Re: Google memo: J.P. Morgan CEO Jamie Dimon yesterday told CNBC that he believes Wall Street is ahead of Silicon Valley in terms of gender equality. So I dove into the diversity data published by top banks and tech companies, and learned that Dimon is correct.
Headline numbers: America's top banks have higher percentages of female employees than do the largest technology companies, by a 48.4% to 33.2% margin.
Still not much to brag about: Both groups still feature few women in leadership positions, with Wall Street eking out a meager 25.5% to 24.8% "win" over tech.
Google: CNBC's question to Dimon was prompted by the recent hubbub over that Google memo, in which the author's explicit sexism overshadowed his claim that the company's efforts to hire a more diverse workforce had been ineffective. On this point the (since fired) author wasn't too far off − particularly when it comes to gender − based on Kia's new analysis of Google's diversity data.
Racial diversity: Wall Street has higher percentages of black and Latino employees (9.9%/4.8% and 13.7%/75.%, respectively), but a much smaller percentage of Asian employees (28.1%/13.7%). Tech has more Latino and Asian employees in leadership positions than does Wall Street (3.2%/3% and 22.8%/7.1%, respectively), which has a slightly higher percentage of black employees in leadership (3.2%/3%). But, again, the overall totals.
• Today in SoftBank: Japan's largest ATM machine yesterday announced that its Vision Fund is investing $1 billion into sporting goods e-commerce company Fanatics, at a valuation of around $4.5 billion. Existing Fanatics owner Kynetic will retain its majority stake, per a source. SoftBank also is plugging $1.1 billion into Roivant Sciences, a Swiss biopharma holding company. And, finally, it is helping Chinese bike-sharing company Ofo expand into Japan.
• All about performance: U.S. private equity funds in 2016 posted their strongest annual net returns since 2013, while U.S. venture funds had their weakest year since 2008, according to new data from Cambridge Associates. Here are the new benchmarks, through year-end 2016:
U.S. private equity: 12.9% (1 yr), 10% (3 yr), 13.2% (5 yr), 10% (10 yr), 12.4% (15 yr), 12.4% (20 yr)
U.S. venture capital: 0.3% (1 yr), 11.7% (3 yr), 14% (5 yr), 9.4% (10 yr), 6.8% (15 yr), 26.1% (20 yr)
Sector note: The strongest performing PE sector investments were in energy. For venture it was IT.
VC distributions: U.S. venture funds called $12.8 billion and distributed $18.7 billion in 2016, the fifth-straight year the latter outpaced the former. Both figures, however, were down significantly from 2015.
PE distributions: U.S. private equity funds called $99.1 billion in 2016 and distributed $122.2 billion. The inflows were the highest since 2007, while distributions fell 14% from 2015.
• New firm alert: Spring Lane Capital has launched as a new Boston-based investment firm led by three former members of Black Coral Capital, an energy-tech and natural resources-focused investment firm that is said to be in the process of winding down. An SEC filings suggests that Spring Lane is seeking upwards of $400 million for its debut fund. Firm co-founder Rob Day, who once was known for his prolific blogging on cleantech, declined comment.
The BFD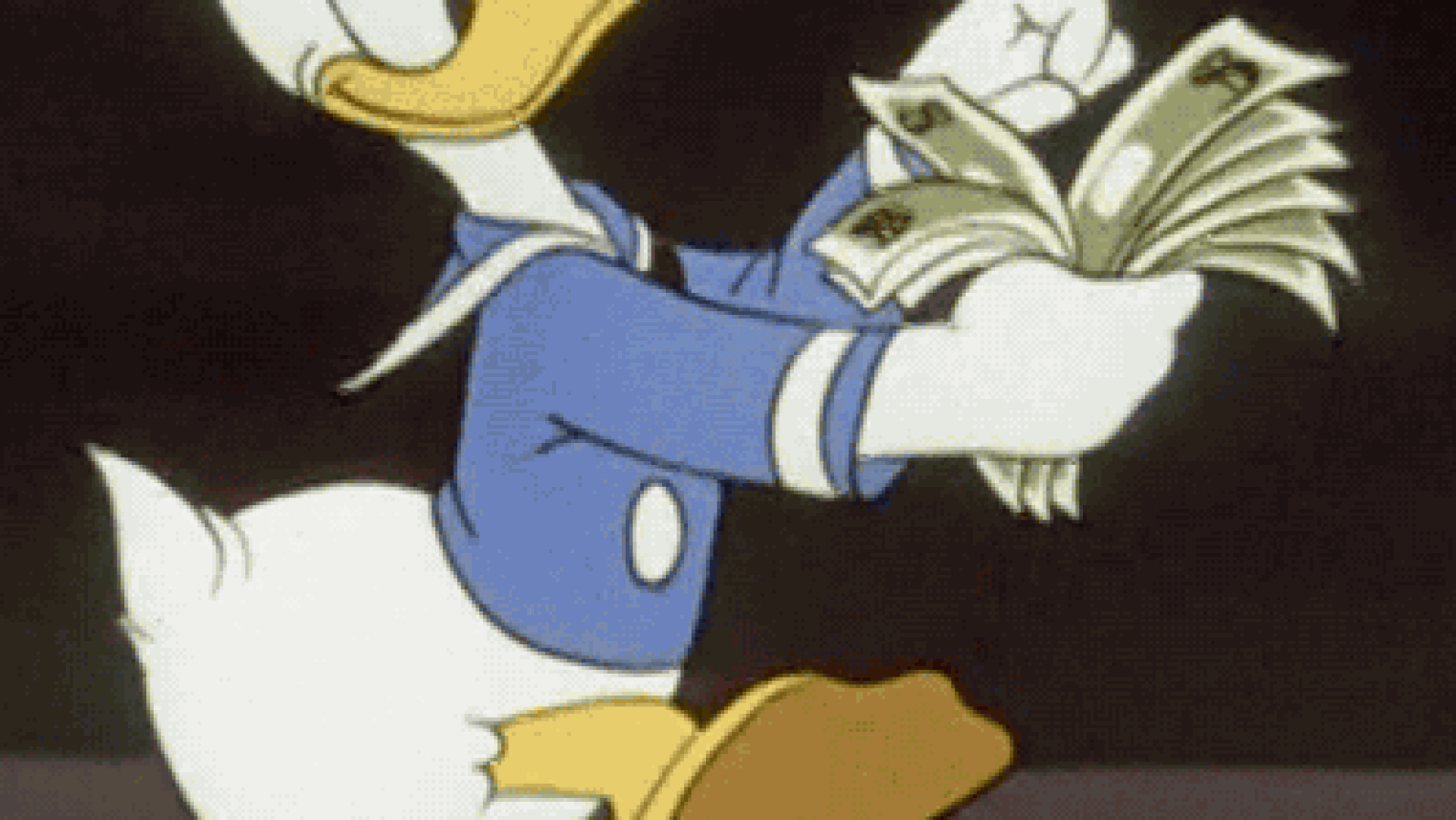 The Walt Disney Co. (NYSE: DIS) said that it will acquire an additional 42% stake in video streaming company BAMTech for around $1.58 billion, bringing its overall ownership stake to 75%. Disney first invested $1 billion for a 33% position last year in Alexandria, Va-based BAMTech, which had spun out as an independent company from Major League Baseball's advanced media unit. In related news, Disney said that it will launch its own branded streaming service and end its a major portion of its distribution agreement with Netflix (Nasdaq: NFLX), effective in 2019.
Why it's the BFD: Because hopes for a "skinny bundle" are fast being replaced by a fat streaming bill. At some point consumers will demand a consolidated option that looks a lot like digital cable.
Bottom line: "Disney has been behind some of its competitors in transitioning into a digital-first, direct-to-consumer business model. One of the biggest rivals of Disney's ABC and ESPN — CBS — has had a streaming network for nearly three years and most of the major sports networks have been operating on streaming networks for years as well. BAMtech, which powers streaming for MLB and other entertainment properties like the WWE, will give Disney access to a data-based platform that will transform the way Disney can sell ads, service content and connect with consumers." — Sara Fischer, Axios
Venture Capital Deals
• Yuanyu Radio, a Shanghai-based radio advertising agency, has raised $90 million in new VC funding from Olympus Capital Asia and UOB Venture Management. http://bit.ly/2fswt3C
• Appboy, a New York-based provider of business software lifecycle engagement technology, has raised $50 million in Series D funding led by Iconiq Capital. http://for.tn/2wIiZE4
• Baibu, a B2B mobile e-commerce platform for China's textile industry, has raised around $24 million in new Series B funding. Yunqi Partners led the round, and was joined by Chengwei Capital and Source Code Capital. http://bit.ly/2vieBO4
• Super Evil Megacorp, a San Mateo, Calif.-based gaming company, has raised $19 million in new VC funding from undisclosed investors. Existing backers include Breyer Capital, Crosscut Ventures, DST Global, Index Ventures and Korea Investment Partners. http://bit.ly/2hJzpJD
• Pro.com, a Seattle-based pricing engine for home improvement projects, has raised $10 million in new VC funding. DFJ led the round, and was joined by Maveron, Madrona Venture Group and Two Sigma Ventures. http://bit.ly/2uojxOz
• Banza, a New York-based maker of chickpea-based pasta products, has raised $7.5 million in Series A funding. Beechwood Capital led the round, and was joined by Strand Equity Partners and RSE Ventures. http://bit.ly/2uyk6EZ
• Parse.ly, a New York-based provider of Internet attention analytics, has raised $6.8 million in Series B funding. Grotech Ventures and Blumberg Capital co-led the round, and were joined by Felton Group, FundersClub and DreamIt Ventures. www.parse.ly
🚑 Buoy Health, a Boston-based developer of personalized digital health tools, has raised $6.7 million in Series A funding. F-Prime Capital Partners led the round, and was joined by FundRx and angel investors like Jack Connors. www.buoyhealth.com
• Funraise, a Long Beach, Calif.-based fundraising platform for nonprofits, has raised around $3 million in seed funding led by Toba Capital. www.funraise.io
• Beijing NED+AR Display Technology, a Chinese maker of optical modules for AR glasses, has raised "tens of millions of RMB" in seed funding from firms like Lenovo Capital. http://bit.ly/2uoNzG3
Private Equity Deals
• Abu Dhabi Investment Group has agreed to acquire a 62.5% equity stake in Fiber Prime Telecommunications, with plans to restructure it into a subsea cable company. No financial terms were disclosed, although ABDIG did say it plans to invest up to $5 billion overall in subsea cable projects. www.ftptelecoms.com
• The Blackstone Group has agreed to acquire a majority stake in the property portfolio of Spain's Banco Popular, which represents around €30 billion worth of assets under management. No financial terms of the deal were disclosed. http://on.ft.com/2uoiv5r
• CI Capital Partners has acquired AlliedPRA, a London-based provider of destination management services, from Core Capital Partners. No financial terms were disclosed. www.alliedpra.com
• EQT Partners has acquired Data Intensity, a Bedford, Mass.-based provider of mission-critical app and database managed services, from Audax Private Equity. No financial terms were disclosed. www.dataintensity.com
• GenNx360 Capital Partners and Yukon Partners have sponsored a recapitalization of Tooling Technology Group, a Fort Laramie, Ohio-based maker of custom production tools and related equipment for the auto industry. www.toolingtechgroup.com
• Goldman Sachs has sold its remaining 32.7% stake in British pensions insurance company Rothesay Life to existing Rothesay investors The Blackstone Group, GIC and Mass Mutual. No financial terms were disclosed. http://reut.rs/2vEfz8l
🚑 MTS Health Investors has sponsored a recapitalization of Medical Knowledge Group, a New York-based healthcare marketing and communications provider for the biopharma sector. No financial terms were disclosed. Sellers include CIVC Partners. www.mkgny.com
• Palamon Capital Partners has agreed to acquire a 49% stake in BusinessSchool24, an Italian provider of professionally-oriented postgrad education and training, from Italian newspaper company Il Sole. The deal values BusinessSchool24 at €80 million, and Palamon has a call option to acquire an additional 2% stake in May.
• Valet Living, a Tampa,Fla.-based portfolio company of Ares Management and Harvest Partners, has acquired ChoreMate, an Atlanta-based provider of amenity services for multifamily communities. No financial terms were disclosed. www.valetliving.com
Liquidity Events
🚑 Aclaris Therapeutics (Nasdaq: ACRS) has acquired Confluence Life Sciences, a St. Louis-based developer of kinase inhibitors to treat inflammatory and immunological disorders and cancer. The deal is valued at around $20 million in cash and stock ($20m upfront). Confluence had raised around $14 million in VC funding from firms like BioGenerator, Mercury Fund and Epidarex Capital. http://bit.ly/2vARsrq
🚑 PRA Health Sciences (Nasdaq: PRAH) has agreed to acquire Symphony Health, a Conshohocken, Penn.-based provider of data, analytics and consulting solutions to the life sciences market, from Symphony Technology Group for $530 million in cash. http://bit.ly/2umzBUY
• Veronis Suhler Stevenson has sold Brand Connections, a New York-based digital marketing company, to Irvine, Calif.-based Advantage Solutions for an undisclosed amount. www.brandconnections.com
More M&A
• Anheuser-Busch InBev and Turkish brewer Anadolu Efes have agreed to merge their Russia and Ukraine operations. http://reut.rs/2wt1sQX
⛽ Engie (Paris: ENGI) is in talks to acquire a Brazilian wind power project from Renova Energia, according to Reuters. http://reut.rs/2vNzXUp
It's Personnel
• James McConaghy has joined Taylor Frigon Capital Management as head of institutional sales. He previously was with placement agent Eaton Partners. www.taylorfrigon.com
• Timothy Schifer has joined Twin Brook Capital Partners, the middle-market direct lending subsidiary of Angelo, Gordon & Co., as a managing director. He previously was firector of portfolio management at Madison Capital Funding.
• Cack Wilhelm has joined Boston-based VC firm Accomplice as a San Francisco-based partner. She previously was a principal with Scale Venture Partners. www.accomplice.co
Final Numbers