Axios Pro Rata
May 16, 2019
👶 Pro Rata Podcast digs into America's baby bust, and what our record-low fertility rate could mean for the future economy. Listen here.
Top of the Morning: Going long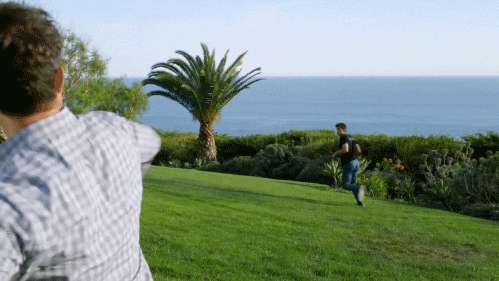 America is about to get a new stock exchange, designed to encourage long-term investments and create greater transparency.
Why it matters: This could change how founder-led startups go public.
It's called the LTSE, and last Friday received SEC approval to become the country's 14th national stock exchange. This means that it now falls under the same regulatory framework as the NYSE and NASDAQ, including the ability to participate in their data-sharing agreements.
The approval comes 10 months after the SEC first stayed a decision. Had it given the okay last June, then LTSE could have possibly played in the recent unicorn IPO rush. There is no current launch date, although expectations are that the exchange will be operational later in 2019.
"We think of this as an accreditation with many steps to go," says LTSE founder Eric Ries, best-known for writing The Lean Startup.
Companies listing on the LTSE will get several benefits that are currently unavailable on other exchanges. For example:
The ability to implement tenured share voting, which we discussed earlier this month as a way to maintain founder control for several years without dual-class shares.

Ries says that passive long-term investors, such as index funds, could opt in or out of the tenure process — perhaps offering financial incentives that would offset the loss of share repo revenue, for those who want to at least maintain optionality.

Base transparency. Companies would know who holds their stock, not needing to wait until quarterly filings from hedge funds and the like. It's unclear if shareholders would get the same benefit, such as knowing in real-time if a company buys back its stock.
Such processes would be enabled by LTSE technology.
Ries says that he expects many companies to co-list on both the LTSE and more established exchanges. "It's a perception of liquidity issue. Because of the national market system you get the same liquidity, but a lot of people don't realize that. They still think of an exchange as a big building with marble and concrete, when they're really computers in New Jersey."
The bottom line: LTSE wants to provide companies with the benefits of publicly-traded life (e.g., early shareholder liquidity, great capital markets access) without some of the traditional drawbacks (activist investors, pressure to maximize short-term earnings for the sake of long-term strategy). And, in so doing, perhaps become Silicon Valley's most important startup for other startups.
The BFD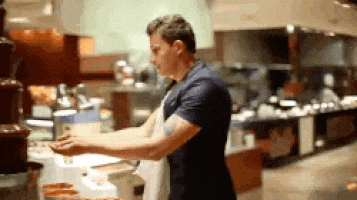 Nestlé has entered exclusive talks to sell its skincare business, which includes Proactiv acne treatments and Cetaphil moisturizers, for $10.12 billion to a private equity group that includes EQT Partners and the Abu Dhabi Investment Authority.
Why it's the BFD: This would be Europe's second-largest private equity deal since the financial crisis, according to Refinitiv. It also comes amid a flurry of other skincare deals, including Beiersdorf's purchase of Coppertone earlier this week.
Bottom line: "The cash injection could make Nestle well-placed for further acquisitions, though large ones would probably face antitrust issues given the Swiss company's market position in food and beverages. Nestle's cash pile may get even larger as it expects to sell its Herta lunch-meat business by mid-year and has put medical unit Prometheus Labs on review." — Bloomberg
Venture Capital Deals
• GetYourGuide, a Berlin-based travel experience booking platform, raised $484 million in Series E funding. SoftBank Vision Fund led, and was joined by Temasek, Lakestar, Korelya Capital, Heartcore Capital Swisscanto Invest. http://axios.link/hYdd
🚑 Phantom Pharma, a Menlo Park, Calif.-based gastrointestinal drug startup co-founded by Takeda and Frazier Healthcare Partners, raised $90 million in equity funding and $50 million in debt funding. Frazier led the equity tranche, while the debt came from Silicon Valley Bank. http://axios.link/m5tB
🚑 BHE, a Boston-based life sciences analytics company, raised $78 million co-led by Silversmith Capital Partners and Leerink Transformation Partners. http://axios.link/Oi42
• TodayTix, a New York-based theatrical ticking platform, raised $73 million from Great Hill Partners. http://axios.link/9IK3
• Tealium, a San Diego-based customer data orchestration company, raised $55 million in Series F funding. Silver Lake Waterman led, and was joined by ABN AMRO Digital Impact Fund, Declaration Partners and Parkwood. http://axios.link/6BXi
🚑 Solera Health, a Phoenix-based online marketplace for benefit and chronic disease management programs, raised $42 million in Series C funding. HCSC Ventures led, and was joined by return backers BlueCross BlueShield Venture Partners/Sandbox Advantage Fund, Adams Street Partners and SJF Ventures. http://axios.link/auGT
🚑 DNA Script, a French developer of de novo synthetic nucleic acids, raised $38.5 million in Series B funding. LSP led, and was joined by Bpifrance and return backers Illumina Ventures, M. Ventures, Sofinnova Partners, Kurma Partners and Idinvest Partners. http://axios.link/i0Rm
🚑 Know Bio, a Durham, N.C.-based developer of nitric oxide-based therapies, raised $30 million from Reedy Creek Investments. http://axios.link/ztth
• YouTrip, a Singapore-based challenger bank, raised $25.5 million from Insignia Venture Partners and undisclosed family offices and angels. http://axios.link/s1AL
🚑 Phil, a San Francisco-based platform for distributing and managing prescription drugs, raised $25 million in Series B funding. GreatPoint Ventures led, and was joined by Tarsadia Investments, Crosslink Capital and Uncork Capital. http://axios.link/54Fe
• OpenFin, a New York-based "operating layer for financial desktop applications," raised $17 million in Series C funding. Wells Fargo led, and was joined by Barclays and return backers Bain Capital Ventures, J.P. Morgan and Pivot Investment Partners. http://axios.link/OuQd
🚑 BioClarity, a San Diego-based direct-to-consumer skincare brand, raised $13 million led by Prolog Ventures. http://axios.link/gr3I
• CompStak, a New York-based commercial real estate analytics startup, raised $12 million in Series B funding. IA Capital led, and was joined by return backers 500 Startups, Canaan Partners and RealPage. http://axios.link/UZx0
• Connect Homes, a Los Angeles-based maker of prefab houses, raised $10.8 million in Series A funding co-led by Brick & Mortar Ventures and Virgo Investment Group. http://axios.link/u2Dn
⛽ Novi, an Austin, Texas-based provider of oil well planning software, raised $7 million in Series A funding from Cottonwood Venture Partners and Bill Wood Ventures. http://axios.link/A88L
🚑 Tools4Patient, a Belgian developer of software to accelerate drug development programs, raised €4 million in Series B funding from investors like Innovation Fund and Sambrinvest. www.tools4patient.com
🚑 Core, a San Francisco-based maker of meditation training devices, raised $4 million in seed funding led by Spero Ventures. www.hellocore.com
Private Equity Deals
🚑 Advent International agreed to buy AccentCare, a Dallas-based provider of post-acute healthcare services, from Oak Hill Capital Partners. www.accentcare.com
• All States Ag Parts, a Downing, Wis.-based portfolio company of Kinderhook Industries, acquired Mahaney, a Sacramento-based distributor of tools and supplies to the agricultural and industrial markets. www.asapagparts.com
• Bernhard Capital Partners invested in The Lemoine Co., a Baton Rouge, La.-based general contractor. http://axios.link/HMcT
• ClearCourse, a London-based portfolio company of Aquiline Capital Partners, acquired InstaGiv, a UK-based provider of mobile and digital fundraising solutions for charities. www.clearcoursellp.com
• KPS Capital Partners agreed to buy the Howden air and gas handling unit of Colfax (NYSE: CFX) for $1.8 billion. http://axios.link/kMOq
🚑 WestView Capital Partners invested in Health Monitor Network, a Montvale, N.J.-based patient engagement company. http://axios.link/0Zht
Public Offerings
• ConversionPoint, a Newport Beach, Calif.-based SaaS platform for marketing and e-commerce, postponed its $40 million IPO on the Nasdaq. http://axios.link/66E6
• Postal Realty Trust, a newly-formed REIT that manages and leases properties to the U.S. Postal Service, raised $77 million in its IPO. It priced 4.5 million shares at $17 (below $19-$21 range), for a market value of $114 million. It will trade on the NYSE (TSTL).
Liquidity Events
🚑 ESSA Pharma (Nasdaq: EPIX) agreed to buy Realm Therapeutics (Nasdaq: RLM), a Malvern, Penn.-based developer of therapies for immune-mediated diseases, for around $21.5 million in stock. Sellers would include OrbiMed, BVF Partners and Abingworth.
• Golden Gate Capital sold ArrMaz, a Mulberry, Fla.-based provider of specialty chemicals to the crop nutrition, mining and infrastructure markets, to Arkema (Paris: AKE) for $570 million. http://axios.link/FlLC
• Kohl's (NYSE: KSS) has approached At Home Group (NYSE: HOME) about a takeover, per Reuters. At Home Group is a Plano, Texas-based home décor retailer with a market cap of around $1.4 billion and nearly $600 million of debt. Shareholders include AEA Investors (16.55% stake). http://axios.link/syv6
More M&A
• Alibaba (NYSE: BABA) acquired a 3.7% stake in Chinese furniture retailer Red Star Macalline (HK: 1528), plus invested another $635 million for convertible notes that could result in an additional 10% position. http://axios.link/If6X
🚑 DXN Holdings, a Malaysian multi-level marketing health supplements company known for its "miracle mushrooms," is considering a sale that could value the company at $1 billion (including debt), per Bloomberg. Current shareholders include KV Asia Capital. http://axios.link/L3Nz
🚑 Fresenius (DB: FRE) hired Goldman Sachs to find a buyer for its blood transfusion business, per Reuters. http://axios.link/mbRn
• Kone of Finland is considering an offer for the $15.7 billion elevator unit of Germany's Thyssenkrupp, per Reuters. http://axios.link/fCi8
• Michelin (Paris: ML) agreed to buy French telematics company Masternaut from FleetCor (NYSE: FLT). http://axios.link/CCix
• SK Group of South Korea agreed to acquire a 6.1% stake in Vietnamese conglomerate Vingroup for $1 billion. http://axios.link/cOAV
Fundraising
• Accel raised $575 million for its latest VC fund focused on European and Israeli startups. http://axios.link/lHfM
• Fengate Asset Management of Toronto raised C$1.1 billion for its third infrastructure private equity fund. www.fengate.com
• Vertex Ventures, a Southeast Asia-focused VC firm, raised $230 million for the first close of its fourth fund. http://axios.link/ULXw
It's Personnel
• Jeff Bistrong is stepping down as head of TMT banking at Harris Williams in order to join mid-market private equity firm Greater Sum, per PE Hub.
• Periscope Equity promoted Eric Hinkle to principal. www.periscopeequity.com
Final Numbers
WeWork yesterday disclosed another quarter of rapid growth and large losses, its first earnings report since confidentially filing for an IPO, with co-founder and CEO Adam Neumann telling Axios that his company has a much different story to tell than Uber or Lyft.
Why it matters: WeWork has revolutionized commercial office space globally, but some investors are skeptical that it can ever turn a profit, let alone justify a valuation that venture capitalists last put at $47 billion.
Go deeper: Q&A with Adam Neumann