Axios Pro Rata
May 11, 2021
⛽ Axios Re:Cap drills into the pipeline ransomware attack, with energy researcher Amy Jaffe Myers. Listen on Spotify.
📱 Note: There's a ton of deal news today, and I know that can make it tough to navigate Pro Rata. My recommendation is to download the Axios app, where each newsletter section becomes a "pulldown." Get it for Apple or Android.
Top of the Morning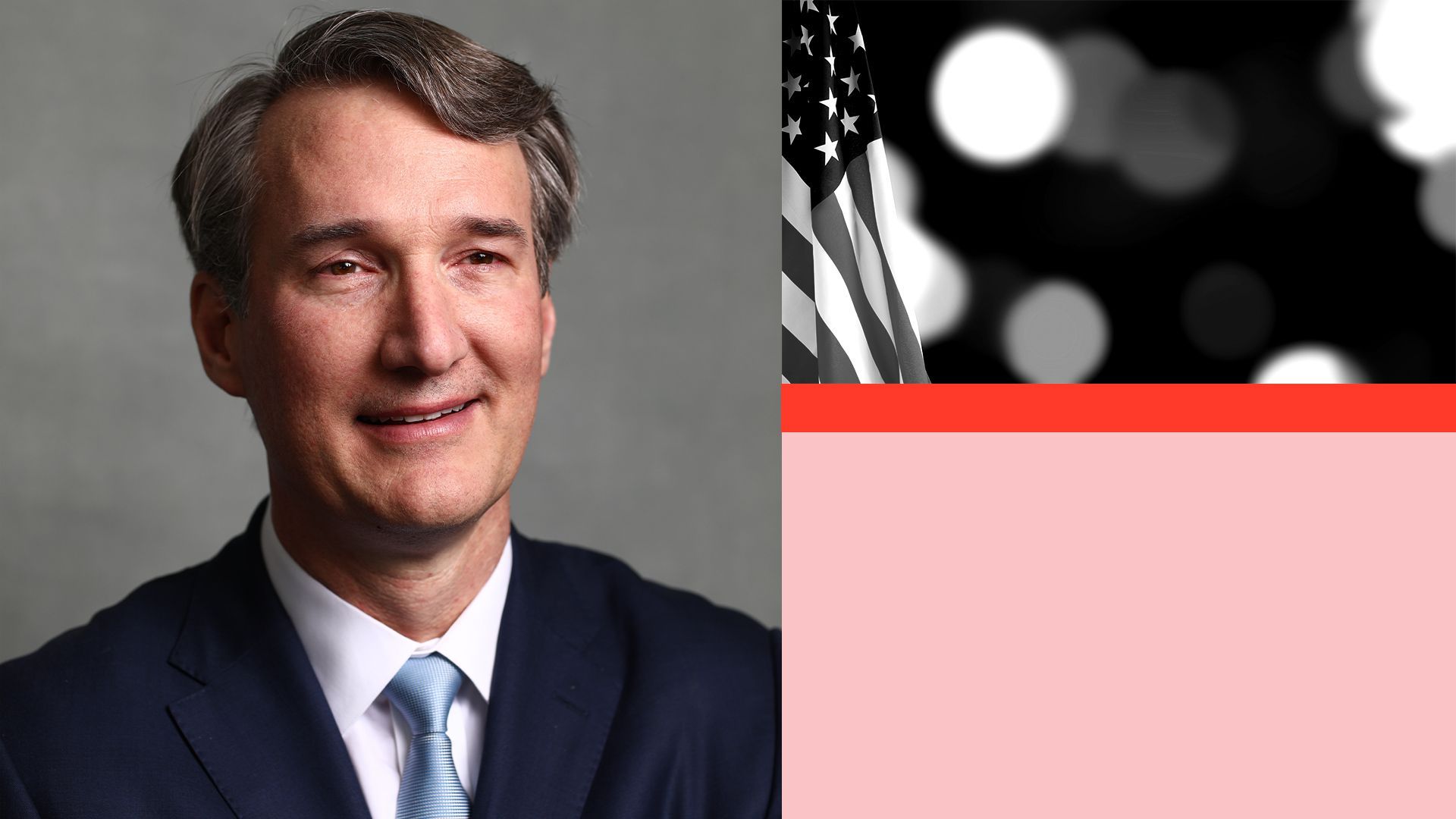 Virginia Republicans last night nominated Glenn Youngkin, former co-CEO of The Carlyle Group, to take on Terry McAuliffe in the year's only open-seat governor's race.
Why it matters: Private equity candidates can become proxies for the industry, and how the public views it.
State of play: Youngkin faces an uphill battle in Virginia, which hasn't elected a Republican governor in over a decade. It also has a Democratic state legislature, two Democratic senators and last went red for president in 2004.
Stump stuff: I spoke earlier this morning with Youngkin, who hopes the race catalyzes as outsider businessman vs. career politician. He also isn't too concerned that the past two candidates who made that pitch to Virginia voters — Mitt Romney and Donald Trump — got beat.
"There's a huge difference between someone running for what a president does and for what a governor does, which is running a state," he said. "My business career is viewed by Virginians as a successful track record of getting things done... Terry's never run a business."
He spoke a lot about Virginia taxes being too high, and the need to create more and better jobs. When I asked how he'd handle the private equity caricature, which involves destroying jobs and getting tax breaks, he pivoted to decrying Democrats' "divisive" politics.
It's worth noting that longtime Sen. Mark Warner, a Democrat, also has a private equity/venture capital background.
Issues: Youngkin supports Amazon's big HQ2 project in Arlington, but argues he "would have cut a heck of a better deal."
He talked a lot about "voter integrity" during the campaign, so I asked if Joe Biden had been legitimately elected. This led to several minutes of dodging, mostly focused on the fact that Biden is the president (which is true, but not what I asked) and that we should look forward rather than backward.
Finally, on my third or fourth try, he said "of course" (but then added some other stuff, so not 100% certain he meant to legitimize the election).
Elsewhere: Expect other private equity execs with electoral ambitions to closely watch the Virginia governor's race, even if they don't share Youngkin's politics.
The Carlyle Group also is sure to be scouring its own files for possible deal skeletons, much as Bain Capital did when Romney ran for president.
The bottom line: Youngkin spent almost his entire professional career at Carlyle, before stepping down last summer, which means the election will largely be a referendum on his time there.
The BFD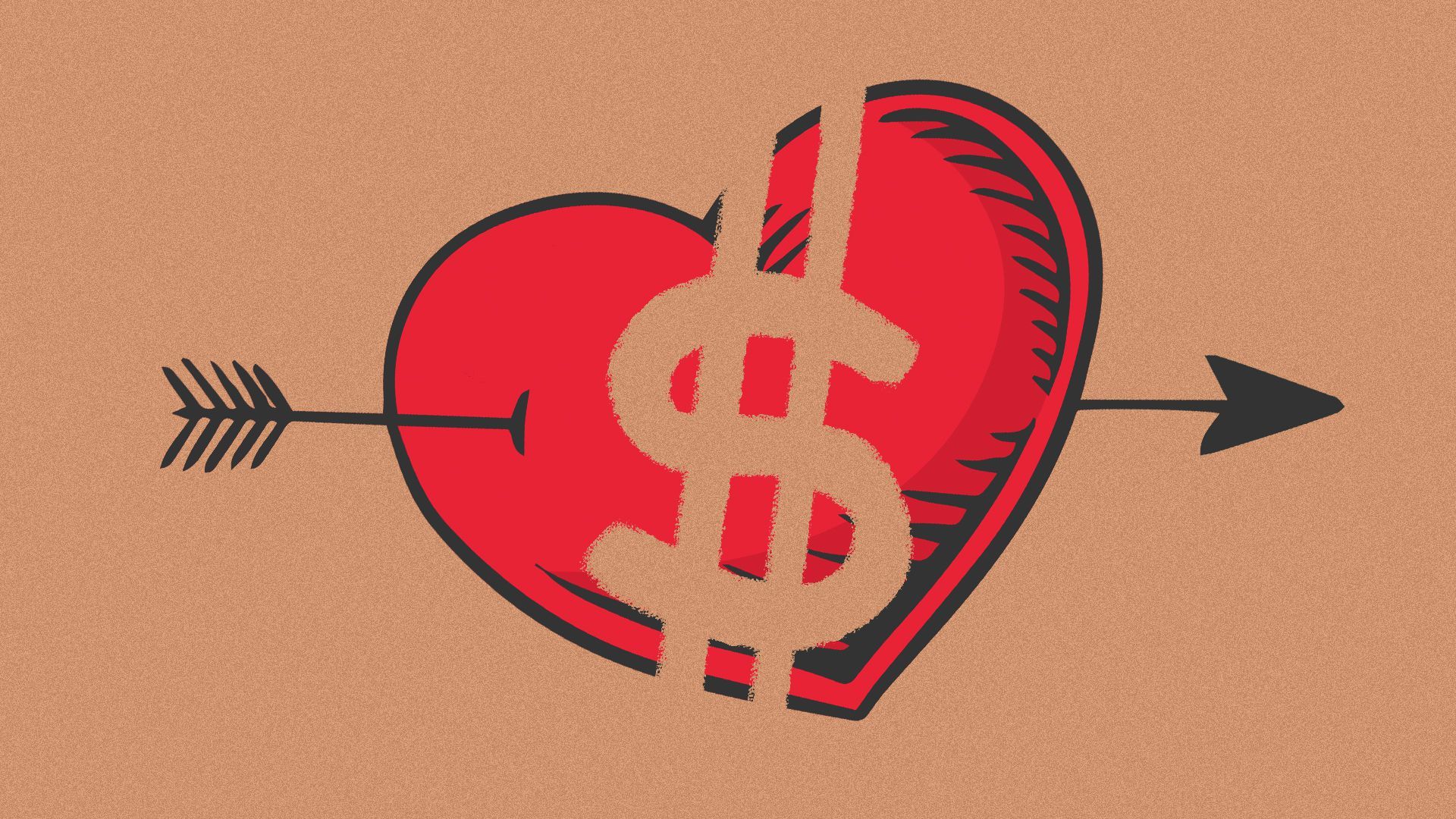 Allergan Aesthetics, a unit of AbbVie (NYSE: ABBV), will pay $550 million in cash to buy Soliton (Nasdaq: SOLY), a Houston-based maker of aesthetic medical devices for tattoo and cellulite removal.
Why it's the BFD: If there are two things that Americans regularly regret, it's getting tattoos and eating badly. Soliton's "Resonic" device aims to resolve both. It uses rapid pulses of acoustic shockwaves and was commercially released just last week.
Details: The $22.60 per share offer represents a 25% premium over last Friday's closing price.
The bottom line: "The AbbVie subsidiary, picked up in a $63 billion megamerger last year, plans to slot the Resonic device next to offerings such as its CoolSculpting Elite and CoolTone hardware for freezing fat and strengthening muscle, as well as its flagship Botox cosmetic." — Conor Hale, FierceBiotech
Venture Capital Deals
• CloudWalk, a Brazilian open payments networking company, raised $190 million in Series B funding. Coatue led, and was joined by DST Global and insiders FIS, The Hive Brazil and Valor Capital. www.cloudwalk.io
• Acquco, an Amazon marketplace rollup founded by a pair of Amazon vets, raised $160 million in Series A equity and debt funding from backers like CoVenture, Singh Capital Partners and Crossbeam. http://axios.link/edH9
🚑 Nuvalent, a Cambridge, Mass.-based biotech focused on kinase targets in cancer, raised $135 million in Series B funding. Bain Capital Life Sciences led, and was joined by Fidelity, Wellington Management, Viking Global, Janus Henderson, Avoro Capital Advisors, Boxer Capital, Venrock, Fairmount Funds, Driehaus Capital Management, Logos Capital and founding investor Deerfield Management. www.nuvalent.com
🚑 Aetion, a New York-based provider of real-world evidence analytics for biopharma, raised $110 million in Series C funding. Warburg Pincus led, and was joined by B Capital, Foresite Capital and insiders NEA and Flare Capital Partners. www.aetion.com
• Innovusion, a Sunnyvale, Calif.-based lidar startup, raised $64 million in Series B funding. Temasek led, and was joined by Bertelsmann Asia Investment Fund, Joy Capital, Nio Capital, Eight Roads Ventures and F-Prime Capital. http://axios.link/pFAB
• Lili, a New York-based provider of mobile banking services for freelancers, raised $55 million in Series B funding. Group 11 led, and was joined by Target Global and AltaIR. www.lili.co
🚑 Appia Bio, a Los Angeles-based allogeneic gene therapy startup, raised $52 million in Series A funding. 8VC led, and was joined by Two Sigma Ventures, Sherpa Healthcare Partners and Freeflow Ventures. http://axios.link/xXFB
• Legion, a Redwood City, Calif.-based workforce management company, raised $50 million in Series C funding. Stripes led, and was joined by insiders Norwest Venture Partners, First Round Capital, XYZ Ventures, Webb Investment Network and Dollar General. www.legion.co
🚑 Adaptive Phage Therapeutics, a Gaithersburg, Md.-based biotech focused on infectious diseases, raised $40.75 million in Series B funding. Deerfield Management led, and was joined by insider Mayo Clinic. www.aphage.com
• Babel Finance, a Hong Kong-based crypto financial service provider, raised $40 million in Series A funding from Zoo Capital, Sequoia Capital China, Dragonfly Capital, Bertelsmann and Tiger Global. http://axios.link/DeKB
• Engageli, a San Mato, Calif.-based online teaching platform, raised $33 million in Series A funding. Maveron led alongside an undisclosed investor, and was joined by Corner Ventures, Good Friends and Educapital. http://axios.link/qnlU
• Zencargo, a London-based digital freight forwarder, raised £30 million in Series B funding. Digital+ Partners led and was joined by insider HV Capital. http://axios.link/yEWU
• Contractbook, a Copenhagen-based contract automation platform, raised $30 million in Series B funding. Tiger Global led, and was joined by Bessemer Venture Partners, byFounders and Gradient Ventures. www.contractbook.com
• Sensedia, a Brazilian API management startup, raised $21 million led by Riverwood Capital. www.sensedia.com
• Apptopia, a Boston-based provider of mobile app market intelligence, raised $20 million in Series A funding led by ABS Capital Partners. http://axios.link/7Ry9
• Cycode, an Israeli cybersecurity startup focused on dev-ops, raised $20 million in Series A funding led by Insight Partners. http://axios.link/kjKn
⚡ Exeger, a Swedish developer of flexible solar cells, raised $18 million in equity funding from Ilija Batljan Invest. It also secured $20 million in debt. http://axios.link/jxOY
• FinLync, a Singapore-based developer of corporate treasury solutions, raised $16 million. Point72 Ventures led, and was joined by Nyca Partners. www.finlync.com
• MAËLYS, a New York-based DTC body care brand, raised nearly $30 million led by Norwest Venture Partners. www.maelyscosmetics.com
• CognitOps, an Austin, Texas-based provider of warehouse operating applications, raised $11 million in Series A funding. FirstMark led, and was joined by Chicago Ventures, Schematic Ventures, Haystack and CEAS Investments. www.cognitops.com
🚑 Memora Health, a San Francisco-based virtual health care delivery platform, raised $10.5 million. Andreessen Horowitz led, and was joined by AlleyCorp, Martin Ventures, Thirty Five Ventures, Sachin Jain, Operator Partners, Edward Elmhurst Health and B Capital. www.memorahealth.com
• Thrilling, an e-commerce platform for vintage and second-hand stores, raised $8.5 million in Series A funding. Prelude Ventures led, and was joined by Defy, Congruent Ventures, Urban Us, Closed Loop, Phoenix Rising and DLA Piper Venture. www.shopthrilling.com
🚑 Elucid, a Boston-based developer of cardiovascular disease detection software, raised $8 million in Series A funding. MedTex Ventures and Global Health Impact Fund co-led, and were joined by Checkmate Capital, IAG Capital, BlueStone Venture Partners, Wolverine Venture Fund, Willamette Valley Capital and Angel Physicians Fund. www.euclidbio.com
• Kitch, a Lisbon-based food delivery startup, raised €3.25 million in seed funding. Atlantic Food Labs led, and was joined by Market One Capital, Seedcamp and Mustard Seed Maze. http://axios.link/CQHB
• Recurate, a Washington, D.C.-based startup that helps brands incorporate resale into their e-commerce, raised $3.25 million in seed funding led by Gradient Ventures. http://axios.link/R9kS
• QphoX, a Dutch quantum computing startup, raised €2 million from Quantonation, Speedinvest and High-Tech Gründerfonds and TU Delft. http://axios.link/NyQ7
🚑 AmVentureX, a Minneapolis-based DTC in-vitro diagnostic testing startup, raised $1 million from SecretLab. www.ketocoachx.com
• Astound Commerce, an Oakland-based provider of digital commerce solutions, raised an undisclosed amount of funding from RLH Equity Partners and Salesforce Ventures. www.astoundcommerce.com
Private Equity Deals
• Accordion, a private equity-focused financial consultancy backed by FFL Partners, acquired Mackinac Partners, a Bloomfield Hills, Mich.-based financial advisory, restructuring and turnaround firm. www.accordion.com
🍷 Incline Equity Partners invested in Mad Rose, a Brooklyn-based importer of wines and specialty foods from France, Italy, Switzerland and Spain. www.madrose.com
• L Brands (NYSE: LB) has decided to spin off retailer Victoria's Secret rather than sell it, after private equity offers came in too low, per the NY Times. http://axios.link/NR2I
• Nolan Capital agreed to buy Rocky Mountain Recreation Co., a concessioner for campgrounds and lakes. www.rockymountainrec.com
⚡ Ontario Teachers' Pension Plan Board agreed to buy Evoltz, a Brazilian electricity transmission platform, from TPG. http://axios.link/5cMQ
• Polaris Equity acquired a 51% stake in Stronger, a Swedish e-commerce company focused on women's activewear. www.strongerlabel.com
• Reckitt Benckiser (LSE: RKT) received multiple first-round bids for its baby nutrition business in China, which could fetch $2 billion, per Bloomberg. Suitors include Bain Capital, Carlyle Group, KKR, Inner Mongolia Yili Industrial Group and New Hope Dairy. http://axios.link/xHGY
• SemiTorr, a Tualatin, Ore.-based portfolio company of Transom Capital Group, acquired McKenna Engineering & Equipment, a Gardena, Calif.-based provider of process equipment for handling air, gas, liquids and dry bulk solids. www.semitorrinc.com
• Susquehanna Growth Equity invested in LiveBarn, a Montreal-based subscription streaming service for amateur and youth sports. www.livebarn.com
🚑 TPG Growth invested in Ideal Image, a Tampa, Fla.-based aesthetic brand that will continue to be majority owned by L Catterton. www.lcatterton.com
Public Offerings
• Oatly, the Swedish oat milk company backed by The Blackstone Group, Oprah and Jay-Z, set IPO terms to 83.4 million shares at $15–$17. It would have a $9.5 billion market cap, were it to price in the middle, plans to list on the Nasdaq (OTLY), and reports a $60 million net loss on $421 million of revenue for 2020 (vs. a $36M net loss/$306M in rev for 2019). http://axios.link/Sob0
• Procore Technologies, a Carpinteria, Calif.-based provider of construction management software, set IPO terms to 9.5 million shares at $60–$65. It would have an $8.9 billion fully diluted market value, were it to price in the middle, and raised $640 million from firms like Iconiq (39.5% pre-IPO stake), Bessemer Venture Partners (14.1%), Tiger Global (7.8%) and D1 Capital Partners (5.6%). http://axios.link/UBpF
• Soulgate, a Chinese gamified social networking app, filed for a $100 million IPO. It plans to list on the Nasdaq (SSR) and reports a $75 million net loss for 2020 on $76 million in revenue. Backers include Yuan Capital. http://axios.link/nKG5
SPAC Stuff
• Better, a New York-based home mortgage startup, agreed to go public at an implied $7.7 billion valuation via Aurora Acquisition Corp. (Nasdaq: AURC), a SPAC sponsored by Novator Capital. Better raised around $950 million from firms like SoftBank, CapitalG, Ping An, L Catterton, Activant Capital, Fenway Summer Ventures, IA Ventures, 1/10 Capital and Goldman Sachs. http://axios.link/F6yv
• Ginkgo Bioworks, a Boston-based developer of microorganisms for such purposes as flavoring, agreed to go public at an implied $15 billion valuation via Soaring Eagle Acquisition (Nasdaq: SNRG), a SPAC formed by Harry Sloan and Jeff Sagansky. Ginkgo raised around $1.9 billion in private funding from firms like Illumina, General Atlantic, In-Q-Tel, DCVC, Baillie Gifford and Viking Global.
Soaring Eagle raised $1.5 billion in its IPO. If it only used some of its proceeds for its initial acquisition, it could spin off the rest into a new SPAC. But it appears all the money is going into Ginkgo.
• Bustle, a New York-based digital media group, tells Axios' Sara Fischer that it still plans to go public via SPAC in 2021.
🎲 Wynn Resorts agreed to go public at an implied $3.2 billion valuation via Austerlitz Acquisition Corp. I (NYSE: ASZ), a SPAC formed by Bill Foley. http://axios.link/ZFh5
• LTV Capital Partners, a tech SPAC formed by Jeffrey Housenbold (ex-SoftBank Vision Fund) and Sukhinder Singh Cassidy (ex-president of StubHub), filed for a $215 million IPO. http://axios.link/ED6p
Liquidity Events
• Ares Management agreed to sell Farrow & Ball, a British maker and retailer of premium paint and wallpaper, to Hempel Group. www.farrow-ball.com
• Cisco (Nasdaq: CSCO) agreed to acquire Sedona Systems, an Israeli network control startup that had raised nearly $20 million from firms like Bessemer Venture Partners, Intel Capital and NexStar Partners. www.sedonasys.com
• Kakao Entertainment of South Korea agreed to buy serialized fiction app Radish for $440 million and comic publishing app Tapas for $510 million. Radish last year raised $63.2 million in Series A funding co-led by Kakao and SoftBank Ventures Asia, while Tapas raised nearly $30 million from firms like Kakao, Hansae Yes24 Holdings, Korea Investment Partners and SBI Investment Korea. http://axios.link/kKwQ
🚑 Nestlé Health Science agreed to buy Nuun, a Seattle-based hydration supplement brand, from TSG Consumer Partners. www.nuunlife.com
• Repay Holdings (Nasdaq: RPAY) agreed to buy BillingTree, a Scottsdale, Ariz.-based payment processing company, from Parthenon Capital Partners for around $503 million in cash and stock. www.billingtree.com
More M&A
• Descartes Systems Group (Nasdaq: DSGX) acquired Portrix, a German provider of multimodal rate management solutions for logistics services providers. www.descartes.com
⚡ Edison, an Italian energy group owned by EDF (Paris: EDF), hired Lazard and Société Générale to find a buyer for up to a 40% stake in its renewables unit, which could be valued north of €1 billion, per Reuters. http://axios.link/tIFP
Fundraising
• Family Legacy Capital Management launched a private credit fund manager called FLC Credit Partners. It's led by Peter Eschmann (ex-Cerberus), Matthew Hart (Jefferies) and Jay Rogers (Callidus Capital). www.flccredit.com
⚡ Orion Energy Partners raised $1.08 billion for its third energy credit fund. www.orionenergypartners.com
It's Personnel
• TPG announced that Jon Winkelried will become the firm's sole CEO, with co-CEO and firm co-founder Jim Coulter transitioning into an executive chairman role. David Bonderman will continue to be firm chairman. http://axios.link/xmIW
• Nicole Arnaboldi joined Oak Hill Capital as a partner. She previously was vice chair of Credit Suisse Asset Management. www.oakhill.com
• Sabrina Fang joined the National Venture Capital Association as VP of communications and marketing. She previously was with the U.S. Chamber of Commerce. www.nvca.org
• Brittain Rogers joined law firm Akin Gump as a partner focused on M&A. He previously was with Cravath, Swaine & Moore. www.akingump.com
• Jonathan Sablone joined Delta Capital Partners, a private equity firm focused on litigation and legal finance, as a managing director and global director of originations. He previously was a partner with DLA Piper. www.deltacph.com
• Jillian Williams joined Cowboy Ventures as a New York-based principal. She previously was with Anthemis. http://axios.link/JhsD
Final Numbers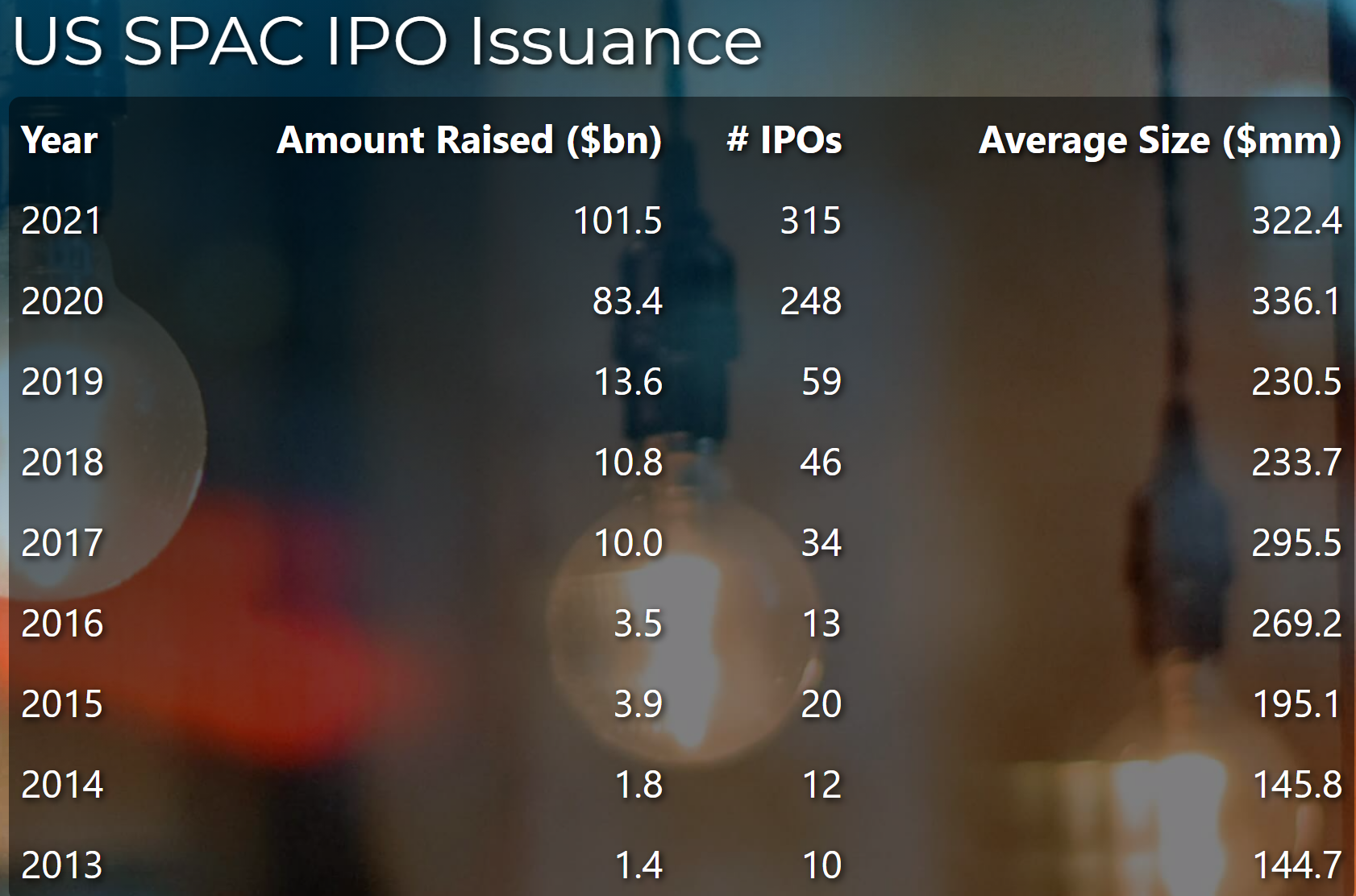 The death of SPACs has been greatly exaggerated.
Yes, there has been a slowdown in new issuance. Most of that is due to new SEC guidance and service providers working through the paper backlog.
Yes, PIPE investors have gotten a bit pickier.
But there are around 420 active SPACs seeking deals — all of which have an expiration date — with another 278 in the IPO pipeline.
The bottom line: SPAC sponsors don't get paid if they don't do a deal. So they will find deals to do.
✔️ Thanks for reading Axios Pro Rata! Please ask your friends, colleagues and tattoo artists to sign up.