Axios Pro Rata
June 19, 2019
Greetings from my SF apartment, where I'm doing my best impression of Dan's Boston "home office." As usual, send me your tips by hitting reply to this email of via Twitter DM.
🚨 Reminder: Refer a friend to Axios Pro Rata using your unique link and both of you will secure spots in our Women's World Cup Group Stage bracket, which begins later this week.
Top of the Morning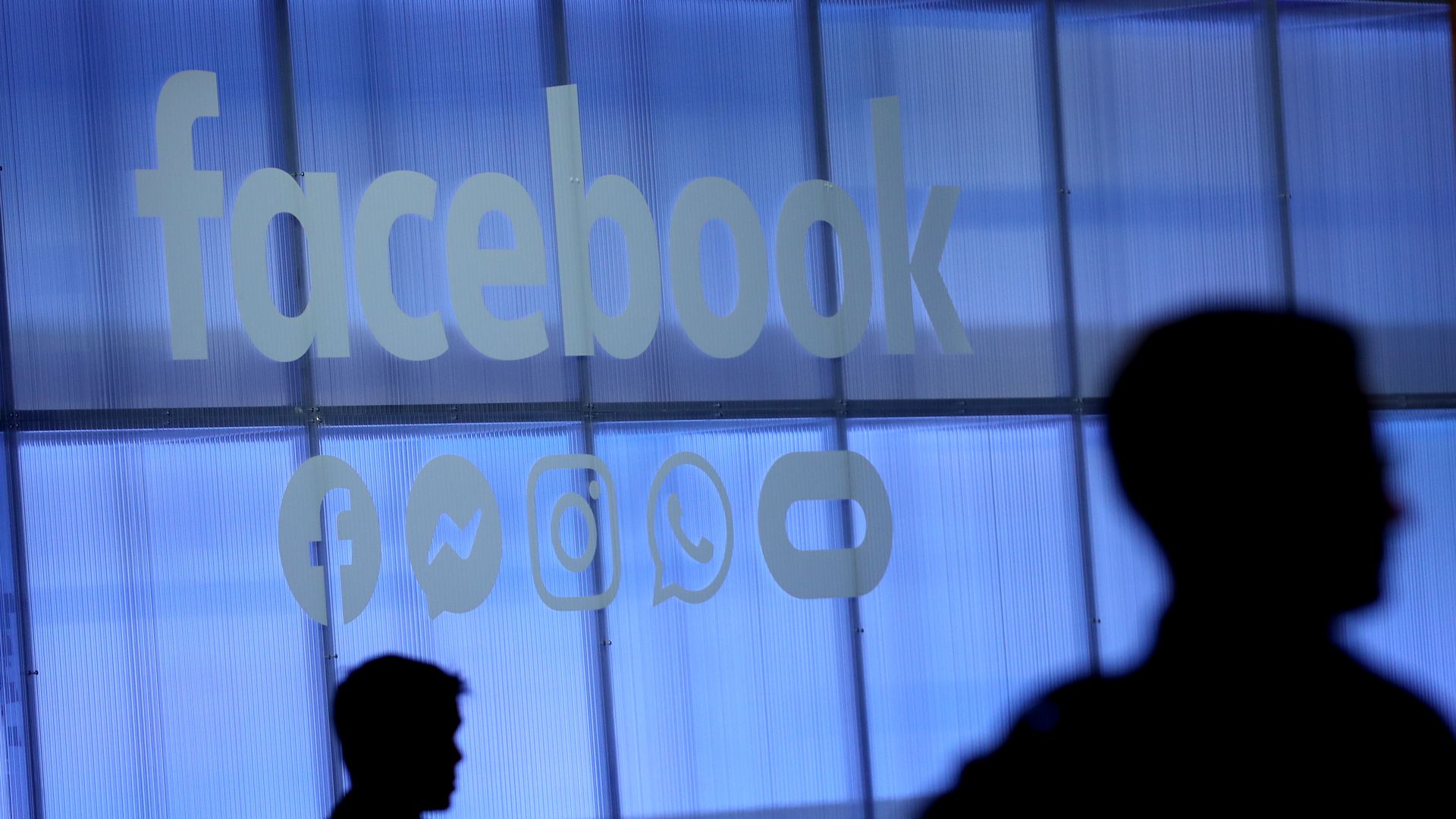 Oof — yesterday Facebook unveiled its cryptocurrency project, but it appears that despite the past year of leaks in the press, a number of lawmakers and regulators in the U.S. and abroad were caught completely by surprise (or so it seemed).
Rep. Maxine Waters (D-Calif.), who chairs the House Financial Services Committee, and fellow committee member Rep. Patrick McHenry (R-N.C.) called for a hearing over Facebook's plans, with Waters adding that the company should pause its work. Sens. Sherrod Brown (D-OH) and Mark Warner (D-VA) also expressed concerns.
In Europe, the reaction is also cautious, with French Finance Minister Bruno Le Maire calling for more regulation, while Bank of England Governor Mark Carney said he has an "open mind" but that it could still face stiff regulations. The G7 said it would establish a working group to examine such cryptocurrencies.
What I find odd is that Facebook execs told reporters that the company had been working with regulators in many places, and yet some are clearly taken by surprise by the project. (We'll leave aside the fact that details of it have been leaking in the press for a year.)
• Uber history: Some interesting tidbits from Uber's former corp dev chief, Cameron Poetzscher, who spoke at a small event hosted by Menlo Ventures last night:
While then-Uber CEO Travis Kalanick truly believed the company could be successful in China, Poetzscher anticipated it would have to merge with a local rival, so the $2 billion it sunk into the market was to ensure it was in a position for good deal terms.
One of the reasons Uber took capital from the Saudis right before merging with Chinese rival Didi was to show the company it could still raise money and wasn't in a weak position at all. (Perception is everything!)
Poetzscher also opined that Uber ultimately wasted time and money trying to finance driver cars (i.e. its now-defunct car leasing business), and should have done a deal in Southeast Asia sooner (it eventually merged with local competitor Grab).
• Slack preview: Tomorrow is workplace chat app Slack's big direct listing on the NYSE. A few things to keep in mind:
Unlike in an IPO, Slack won't use underwriters and won't raise any capital. It's effectively just making its shares available to trade on the stock market.
StrictlyVC's Connie Loizos outlined what some insiders say we should expect from Slack's listing tomorrow.
On the VC side, Slack's listing will be another big one for Accel, which owns 24% of the company. It also had a 12.3% stake in PagerDuty and 20.2% of CrowdStrike — that's a lot of unusually large stakes in big tech IPOs.
🎙Podcast: Axios' Kim Hart explores the exponential plastics problem, recycling and the growing business of petrochemicals with colleagues Alison Snyder and Amy Harder. Plus, in the "final two" Democrats' concern on facial recognition system and Huawei's revenue toll on trade restrictions with the U.S. Listen here.
The BFD
Dish Network Corp. is in talks to acquire wireless assets from T-Mobile and Sprint, including wireless spectrum and the latter's Boost Mobile brand, for up to $6 billion, according to Bloomberg. The deal could be announced as soon as this week, though it could still fall through.
Why it's the BFD: This is T-Mobile and Sprint's attempt to satisfy regulators and get their merger approved. Meanwhile, Dish is facing a deadline next year to build a wireless network that fulfills license requirements or risk losing it.
Bottom line: "T-Mobile and Sprint have already promised to sell Boost to get approval from the Federal Communications Commission. They also have to win over the Justice Department, which is concerned about the merger reducing the number of major U.S. wireless carriers to three." —David McLaughlin, Scott Moritz, and Nabila Ahmed, Bloomberg
Venture Capital Deals
• Meero, a France-based startup helping businesses get quality photography for their websites and apps, has raised $230 million in funding led by Eurazeo, Prime Ventures and Avenir Growth. http://axios.link/aOKJ
• Wolt, a Finland-based food delivery service, has raised $130 million in Series C funding led by ICONIQ Capital, with 83North, the EQT Ventures fund, Highland Europe and Lifeline Ventures also participating. www.wolt.com
• Postman, a San Francisco-based startup developing API management tools, has raised $50 million in Series B funding led by Charles River Ventures, with Nexus Venture Partners also participating. http://axios.link/qH4T
• Mattermost, a Palo Alto-based startup providing an open source workplace chat app, has raised $50 million in Series B funding led by Y Combinator's Continuity Fund, with Battery Ventures, Redpoint and S28 Capital also participating. http://axios.link/fdCW
• Valimail, a San Francisco-based provider of anti-phishing technologies, has raised $45 million in Series C funding from Insight Partners. www.valimail.com
• AnyVision, an Israel-based designer of face, body and object recognition tech for smart cameras, has raised an additional $31 million in Series A funding from M12, DFJ Growth, OG Technology Partners, Lightspeed Venture Partners, Robert Bosch GmbH, Qualcomm Ventures and Eldridge Industries. http://axios.link/tWzh
• SmartRent, a Scottsdale, Ariz.-based smart home automation company for multifamily property managers and renters, has raised $32 million in Series B funding round led by Bain Capital Ventures, with RET Ventures, UDR, Inc., Essex Property Trust, and Starwood Capital also participating. http://axios.link/f7dt
🚑 Vida Health, a San Francisco-based provider of personalized virtual care software for physical and behavioral health, has raised $30 million in Series C funding from GuideWell Mutual Holding Corporation, Teladoc Health, Workday Ventures and existing investors. www.vida.com
• Arrive Logistics, an Austin-based tech-powered freight brokerage, has raised $25 million in Series B funding led by Lead Edge Capital. www.arrivelogistics.com
• GoTenna, a New York-based startup providing mesh-networking based products to connect to the internet, has raised $24 million in Series C funding led by Founders Fund, with Comcast Ventures, Union Square Ventures, Collaborative Fund, Walden VC, MentorTech and Bloomberg Beta also participating. http://axios.link/4FAa
• Duffel, a London-based maker of travel booking systems for mobile and web travel companies, has raised $21.5 million in Series A funding from Benchmark, Blossom Capital and Index Ventures. www.duffel.com
• Black Sheep Coffee, a London-based coffee shop chain, has raised $16.3 million in funding from Northzone Ventures cofounder Tellef Thorleifsson and Coca-Cola Canada president Bill Schultz. http://axios.link/7IVT
• Valtix, a Santa Clara, Calif.-based maker of cloud-based network security tools, has raised over $14 million in funding from Trinity Ventures, Vertex Ventures and Wing Venture Capital. http://axios.link/tiw9
• Enboarder, an Austin-based cloud-based HR technology company, has raised $8 million in Series A funding led by Greycroft, with Next Coast Ventures and Stage 2 Capital also participating. www.enboarder.com
🚑 Cara Care, a German-based telemedicine startup for addresses digestive symptoms, has raised $7 million in Series A funding led by JJDC and Asabys Partners, with Atlantic Labs also participating. http://axios.link/Xc2J
🚙 SafeAI, a Sunnyvale, Calif.-based startup developing autonomous vehicle technology for heavy equipment used in the mining and construction industries, has raised $5 million in funding led by Autotech Ventures, with Brick & Mortart Ventures, Embark Ventures and Month Vista Capital also participating. http://axios.link/Xcj7
Private Equity Deals
• Clearlake Capital Group has completed the acquisition of Dude Solutions, a Cary, N.C.-based software-as-a-service provider of operations management tools, from Warburg Pincus. www.dudesolutions.com
• Xirgo Technologies, backed by HKW, has acquired UAB Baltic Car Equipment, a Lithuania-based provider of fleet management tools. http://axios.link/tctX
🚙 KPS Capital Partners has agreed to sell Chassis Brakes International Group, a Netherlands-based manufacturers of automotive foundation brakes and foundation brake components, to Hitachi Automotive Systems, Ltd., a wholly-owned subsidiary of Hitachi, Ltd for 690 million euros. www.chassisbrakes.com
⛽️ Quorum Software, backed by Thoma Bravo, has acquired Archeio Technologies, a Dallas-based provider of oil and gas document classification and smart search technology. www.quorumsoftware.com
Public Offerings
🚑 Stoke Therapeutics, a Bedford, Mass.-based preclinical biotech company developing RNA-targeted therapies for rare genetic diseases, raised $142 million by offering 7.9 million shares at $18, above the range of $14 to $16. The company had previously filed to offer 6.7 million shares. It plans to list on the Nasdaq under the symbol STOK. J.P. Morgan, Cowen and Credit Suisse acted as joint book-running managers on the deal. http://axios.link/mDYm
• Grocery Outlet Holdings, an Emeryville, Calif.-based operator of a network of more than 300 discount grocery stores, raised the proposed size for its IPO to $318 million by offering 17.2 million shares at a price range of $18 to $19, up from $15 to $17. The company plans to list on the Nasdaq under the symbol GO. BofA Merrill Lynch, Morgan Stanley, Deutsche Bank, Jefferies, Barclays, Goldman Sachs, Guggenheim Securities, UBS Investment Bank and Cowen are the joint bookrunners on the deal. It is expected to price during the week of June 17. http://axios.link/4cIa
Liquidity Events
• Twitch has acquire Bebo, a San Francisco-based social network, for a reported $25 million, according to TechCrunch. http://axios.link/tN4t
🚑 McKesson has acquired Echo, a London-based startup that helps customers manage their medication prescriptions. http://axios.link/uVU9
• Accenture has acquired Deja vu Security, a Seattle-based company that specializes in security design and testing of enterprise software platforms and internet-of-things technologies. http://axios.link/viMO
More M&A
• Blue Prism has agreed to acquire Thoughtonomy, a London-based maker of workforce productivity software. www.thoughtonomy.com
• Axalta Coating Systems, a Philadelphia-based coatings company, has initiated a review of strategic options, including a potential sale of the company. http://axios.link/iGNP
• News Corp, a New York-based media conglomerate, said on Tuesday it was evaluating options for its News America Marketing (NAM) business, including a potential sale. http://axios.link/1B5C
Fundraising
• Structure Capital is looking to raise a $50 million venture fund called Structure Duomo, according to an SEC filing.
• Angelo, Gordon & Co's Twin Brook Capital Partners has raised over $2.75 billion in equity commitments for AG Direct Lending Fund III. www.angelogordon.com
• Cherry Ventures has closed €175 million for its third early stage venture capital fund. http://axios.link/l76w
It's Personnel
• APG's global head of private equity and a managing director, Iain Leigh, is stepping down at the end of the year. Greg Jania, head of fund investments, and Ken Bloomberg, head of co-investments, will lead the global PE program and join the executive board of APG Asset Management US Inc. www.apg.nl
• Sycamore Partners has named Carla Vogel as chief compliance officer. She was formerly global chief compliance officer at EIG Global Energy Partners. www.sycamorepartners.com
Final Numbers