April 26, 2019
Top of the Morning
Slack and Uber both submitted highly-anticipated SEC filings this morning, related to public listings that are expected to hit the New York Stock Exchange next month. Here's the quick breakdown:
SLACK
This is not an IPO, per se, even though it would be the first opportunity for retail investors to buy shares. Instead it's a direct listing, similar to what Spotify did last April.
The workplace collaboration juggernaut reports a $138 million net loss on $400 million of revenue for 2018, compared to a $140 million net loss on $221 million in revenue for 2017.
There's $841 million of cash on hand. That's a particularly important figure here, given that Slack itself won't generate any listing proceeds.
No word on offering size, save for a $100 million placeholder.
The top outside shareholders are Accel and Andreessen Horowitz. Both firms first got in by rolling over their shares in "Tiny Speck," the failed gaming startup that Stuart Butterfield created prior to Slack (which was initially developed as an in-company chat app for Tiny Speck staffers). Butterfield had offered to return the remaining capital, but the venture firms declined.
Those reading the filing most closely may be large enterprise software companies with an eye toward buying Slack just before or after the listing. No inside knowledge here, but it just makes all sorts of sense.
UBER
It plans to sell 180 million shares at $44-$50 per share, putting the high-end raise at $9 billion. A bunch of existing shareholders also may sell some holdings, bringing the total north of $10.3 billion.
The initial market cap range would be around $74 billion-$84 billion, with the fully-diluted range at around $80.5 billion-$91.5 billion. A bottom-end pricing would value Uber below where it last raised private funding.
PayPal plans to buy $500 million shares at the IPO price. Uber also is reserving up to 3% of the offering for drivers, and added $20,000 and $40,000 driver awards to what had previously been a $10,000 max.
Those planning to sell some holdings include Benchmark, First Round Capital, Lowercase Capital, SoftBank and TPG. Both Alphabet and the Saudi Public Investment Fund are holding onto all of their shares.
In its video roadshow, Uber exec Eric Meyhofer said that the company expects a "hybrid autonomous world," in which human-driving and self-driving vehicles co-exist, to endure for "the next few decades."
💰 Cold cash: Private equity investor Bill McGlashan now stands poised to lose even more than his freedom, over his alleged role in the college bribery scandal.
Former employer TPG yesterday decided to strip him of both his vested and unvested interests in its TPG Growth and TPG Rise funds, which could be worth tens of millions of dollars.
That means no piece of future investment profits in companies like Airbnb or Uber.
No comment yet from McGlashan, but it's hard to imagine he won't sue.
Pulling the vested stakes is an unprecedented step for someone not accused of defrauding the firm or its investors, or having been convicted of a crime (he plead not guilty to the federal charges, and begun to lay out his defense).
TPG is basically arguing that it needs the recaptured economics to recruit new investing talent (i.e., McGlashan's replacements leading Growth and Rise), plus to retain existing staffers who now have added responsibilities and/or might be worried about keeping tarnished business cards. McGlashan would retain his vested interests in the firm itself.
Axios first broke the news yesterday, and you can read our full story here.
🌎 Where in the world? I'll be writing the next several issues from Los Angeles, where on Monday I'll moderate a "Year of the Unicorns" panel at the Milken Global Conference. If you see me wandering the Beverly Hilton hallways, be sure to say hello.
🎧 Pro Rata Podcast digs into how measles returned to the U.S., nearly 20 years after being eradicated, and what comes next. Listen here.
The BFD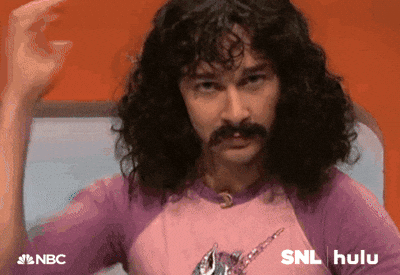 Magic Leap, the Florida-based augmented reality company, raised $280 million in new funding from Japan's NTT DoCoMo.
Why it's the BFD: No other startup in the consumer electronics space has ever raised that kind of cash while still private (depending on how you categorize Juul). This new infusion puts Magic Leap's total take up to a whopping $2.5 billion, and it also reportedly will reopen its most recent funding round.
Bottom line: "Last year, the company struck a partnership with AT&T, which now sells the Magic Leap One in a handful of U.S. cities. By teaming up with DoCoMo, Magic Leap hopes to serve a similar role for another major market. Beyond the ability to expose more potential customers to the Magic Leap One, a forthcoming gigabit high-speed internet service from DoCoMo could help advance augmented reality applications." — Michael de la Merced, NY Times
Venture Capital Deals
• AppSheet, a Seattle-based no-code app platform, raised $15 million in Series A funding. Shasta Ventures led, and was joined by NEA. http://axios.link/KqRz
• Wheely, a London-based luxury ride-hail startup, raised $15 million in Series B funding led by Concentric. http://axios.link/v5pt
• AskNicely, customer experience platform with offices in Oregon and New Zealand, raised $10 million in Series A funding. Nexus Venture Partners led, and was joined by return backers Blackbird Ventures and K1W1. http://axios.link/0BYP
• Starry, a Boston-based wireless broadband startup, is raising upwards of $125 million at a pre-money valuation of $745 million, per a Delaware filing. Including backers include FirstMark Capital and IAC. http://axios.link/vXBF
Private Equity Deals
• Advent International, CVC Capital and Lone Star Funds are among those that have expressed interest in the European distribution arm of Irish building materials company CRH, which could fetch around €2 billion, per Reuters. http://axios.link/lan2
• EQT Partners offered €631 million to acquire a majority stake in listed Spanish entertainment park operator Parques Reunidos. http://axios.link/z4vd
• LLR Partners invested in Magaya, a Miami-based provider of supply chain, cargo and warehouse management software. www.magaya.com
Public Offerings
📅 Six companies expect to price IPOs on U.S. exchanges next week: Beyond Meat, SciPlay, So-Young, Trevi Therapeutics, TransMedics and Yunji.
• Continental AG (DB: CON) said it will push back a planned IPO of its powertrain unit to next year. http://axios.link/FLvZ
More M&A
🚑 Covance, a contract research unit of LabCorp (NYSE: LH), agreed to buy out the CRO business of Envigo for $485 million. http://axios.link/B6wh
⛽ Noble Energy (NYSE: NBL) is seeking a buyer for pipeline operator Noble Midstream Partners (NYSE: NBLX), which has a market cap of around $1.5 billion, per Reuters. http://axios.link/u0jw
⛽ Petrobras of Brazil agreed to sell 50% of its E&P rights in two offshore fields to Malaysia's Petronas for $1.29 billion. http://axios.link/uoik
• Walt Disney Co. (NYSE: DIS) is in talks to buy the remaining 30% in streaming service Hulu from Comcast (Nasdaq: CMCS), per CNBC. http://axios.link/YRRd
Fundraising
• Five Elms Capital, a Kansas City-based private equity firm focused on founder-owned software companies, raised over $300 million for its fourth fund. http://axios.link/oS05
• Mubadala Investment Co. launched a $1 billion fund to invest in opportunities originating in the United Arab Emirates. http://axios.link/UyfH
• NFX is raising up to $275 million for its second early-stage VC fund, per an SEC filing. www.nfx.com
It's Personnel
• Jason Cunningham joined Argosy Private Equity as VP of business development, per his LinkedIn page. He previously was with Broad Run Capital. www.argosyprivateequity.com
• Eric Glass stepped down as head of private markets with the $40 billion Arizona State Retirement System, in order to launch a real estate investment firm, per PE International. http://axios.link/iZjP
Final Numbers: U.S. GDP +3.2%