Axios Pro Rata
October 05, 2018
Situational awareness: Nonfarm payrolls +134k, unemployment rate 3.7%. Big losses in leisure and hospitality, which might reflect some impact from Hurricane Florence. Missed expectations, but there were big upward revisions to prior months. Average hourly earnings +2.8%, which should calm inflation fears.
Top of the Morning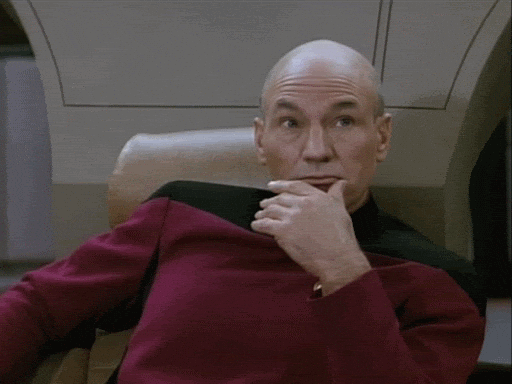 Elon Musk last night trolled the Securities and Exchange Commission on Twitter. You know, because he's naughty by nature.
His tweet: "Just want to that the Shortseller Enrichment Commission is doing incredible work. And the name change is so on point!"
Obviously, this is dumb. Not quite as dumb as tweeting "funding secured," but still way below of what should be the maturity and common sense standards of America's most important tech exec since Steve Jobs.
Musk's and Tesla's settlements with the SEC still need to be approved by the court, and the Department of Justice retains the ability to file criminal charges.
That also means the settlements aren't technically in effect yet, including a provision whereby Tesla must create a review process for any of Musk's social media comments directly related to Tesla, or which "reasonably could contain" information material to Tesla shareholders.
But even in this interim period, Musk isn't totally unbound. Per my colleague Felix Salmon: "He very clearly cannot proclaim his innocence, for instance, that would 100% blow up the deal."
Speaking of the settlement, WSJ reports on the integral middleman role played by Mark Cuban.
Tesla shares were off more than 3% at market open.
Love that they asked: "The SEC told CNN Business that it has not changed its name."
💰 Big bank breakup: Sen. Bernie Sanders (D-VT) and Rep. Brad Sherman (D-CA) this week introduced legislation that would break up "too big to fail" financial institutions, defined as those exposed to 3% or more of U.S. GDP.
No, it won't become law anytime soon, if ever. But it's the sort of populist message that Democrats might leverage into the midterms, particularly after Sanders and his fellow left-wingers had success in getting Amazon to increase its minimum wage. At the very least, it reminds Wall Street that not all of D.C.'s regulatory zeal is aimed at Silicon Valley.
Rep. Sherman yesterday joined the Pro Rata podcast to discuss his proposal. Listen here.
• New firm alert: Humbition today launched as a $30 million VC fund focused on founder-led startups in New York City. It's the brainchild of Cyrus Massoumi (ZocDoc founder) and Slava Rubin (Indigogo founder).
• Recommended reading: Based on our last Pro Rata reader survey, the vast majority of you are men. It's okay. I'm one too. And it's a reason I recommend you read this new piece from Axios' Kim Hart, who asked our female colleagues for their thoughts on why this past week has been so searing for so many. The other reason I recommend it is because it's just really good. Here's that link again.
• Yup, we're publishing on Monday. Have a great weekend!
The BFD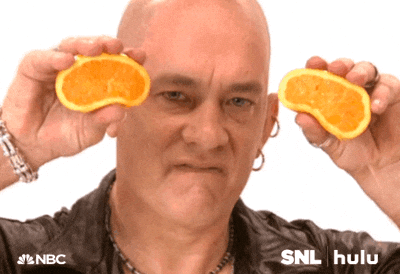 Campbell Soup (NYSE: CPB) reportedly is in talks to sell its fresh foods business to a private equity consortium led by Jeff Dunn, the former CEO of Bolthouse Farms (sold to Campbell in 2012 for $1.55 billion) who later co-founded Campbell's in-house venture capital business.
Why it's the BFD: Because this is thematically contrary to what's happening elsewhere in big food, where legacy brands have been busy buying up "healthier" product businesses. One big difference here is that Campbell is under major activist pressure from Dan Loeb, who has called for a sale of the entire company, and is in the midst of a proxy fight to replace all 12 Campbell directors.
Also: No word yet on the private equity firms working with Dunn, but it's worth noting that Madison Dearborn Partners was the firm that sold Bolthouse to Campbell (for a 2.4x return).
Bottom line: "The fresh foods unit, whose offerings include Bolthouse's fresh carrots and refrigerated juices as well as Garden Fresh salsa and other products, has been plagued by supply-chain issues. Campbell has written down its value by about $1 billion. It could sell for between $500 million and $700 million, according to other people familiar with the business." — Annie Gasparo & Cara Lombardo, WSJ
Venture Capital Deals
• Miniso, a Chinese discount retailer, raised $145 million from Tencent and Hillhouse Capital Group. http://axios.link/agWa
• Brex, a San Francisco-based provider of corporate credit cards to startups, raised $125 million in new funding at a $1.1 billion post-money valuation, co-led by DST Global and GreenOaks Capital Partners. http://axios.link/mnjE
• Stay Alfred, a Spokane, Wash.-based travel apartment startup, raised $47 million in Series B funding led by Nine Four Ventures. www.stayalfred.com
• Randori, a Boston-based cybersecurity startup, raised $9.75 million. Accomplice led, and was joined by .406 Ventures and Legion Capital. http://axios.link/hei5
• Lilt, developer of an automated translation platform for businesses, raised $9.5 million in Series A funding. Sequoia Capital led, and was joined by Redpoint Ventures, Zetta Venture Partners and XSeed Capital. www.lilt.com
🚑 Forward Health, a British maker of an app for compliant healthcare communications, raised $3.9 million in seed funding led by Stride.vc. http://axios.link/LSOp
• Birchbox, a New York-based beauty product subscription company, raised an undisclosed amount of funding from Walgreens (Nasdaq: WBA). http://axios.link/F4Xo
• Rethink Robotics, a Boston-based industrial robotics company that had raised around $150 million in VC funding, has shut down after acquisition plans fell through. Backers had included CRV, DFJ, Bezos Expeditions, Goldman Sachs, GE Ventures, Brain Robotics Capital, Two Sigma Ventures, Highland Capital Partners and Schroder Adveq Management. http://axios.link/i2Aq
Private Equity Deals
• Brookfield Asset Management is part of a possible consortium bid for Intu Properties (LSE: INTUP), a £2 billion British shopping center owner, per Reuters. http://axios.link/0wlz
• Gerber Technology, a Tolland, Conn.-based portfolio company of American Industrial Partners, acquired Avametric, a San Francisco-based provider of cloth simulation technology for fashion brands to create 3D renderings. Avametric raised over $10 million from Khosla Ventures, YC and Initialized Capital. http://axios.link/6ycD
• Montage Partners invested in Puroflux, a Simi Valley, Calif.-based maker of commercial and industrial water filtration systems. www.puroflux.com
• Spire Capital Partners invested in O2B, a Gainesville, Fla.-based provider of early education services for children. www.o2bkids.com
Public Offerings
• Elastic, a provider of subscription-based data search software, raised $252 million in its IPO. The company priced 7 million shares at $36 (above upwardly-revised range), for an initial market cap of $2.5 billion. It will trade on the NYSE (ESTC), used Goldman Sachs as lead underwriter and reports a $19 million net loss on $57 million in revenue for H1 2018. Elastic raised over $100 million in VC funding from firms like Benchmark (17.8% pre-IPO stake), Hexavest (10.5%), NEA (10.2%) and Future Fund (8.2%). http://axios.link/vvYB
⛽ Neoen, a French solar energy company owned by Impala, is prepping an IPO that could raise around €640 million at a €1.5 billion market cap. http://axios.link/lw49
🚑 Orchard Therapeutics, a British gene therapy startup that recently bought a drug portfolio from GlaxoSmithKline, filed for a $173 million IPO. It plans to trade on the Nasdaq (ORTX) with J.P. Morgan as lead underwriter. Shareholders include F-Prime (29.3% stake), GlaxoSmithKline (17.9%), Deerfield Management (6.7%), RA Capital Management and Venrock.
Liquidity Events
• Hootsuite , a Vancouver-based social media management company, is seeking a buyer, per Reuters. Hootsuite has raised around $300 million, including at a $1 billion post-money valuation, from firms like Accel, Insight Venture Partners and OMERS Ventures. http://axios.link/Bstf
• Salesforce (NYSE: CRM) agreed to buy Rebel, a Washington, D.C.-based email marketing company that had raised around $2 million from Outbound Ventures, CourtsideVC and Sinai Ventures. www.gorebel.com
More M&A
• LendingTree (Nasdaq: TREE) agreed to buy QuoteWizard, a Seattle-based insurance comparison marketplace, for upwards of $370 million (including $300m cash upfront). http://axios.link/HLX9
• National Western Life Group (Nasdaq: NWLI) agreed to buy Ozark National, a Kansas City-based life insurer. www.ozark-national.com
• Virtu Financial (Nasdaq: VIRT) is looking to buy Investment Technology Group (NYSE: ITG), an independent broker with an enterprise cap just north of $900 million, per Bloomberg. http://axios.link/byLh
Fundraising
• Landmark Partners raised $7 billion for its sixteenth private equity secondaries fund. www.landmarkpartners.com
🚑 5AM Ventures is raising $350 million for its sixth healthcare-focused VC fund, per an SEC filing, plus another $150 million for its first "opportunities" fund. www.5amventures.com
• Haystack, a seed-stage firm led by Semil Shah, is raising $40 million for its fifth fund, per an SEC filing. www.haystack.vc
• Monk's Hill Ventures is raising $150 million for its second early-stage fund, per an SEC filing. www.monkshill.com
It's Personnel
🚑 NEA promoted healthcare investor Paul Walker to general partner. www.nea.com
Final Numbers