October 10, 2019
Top of the Morning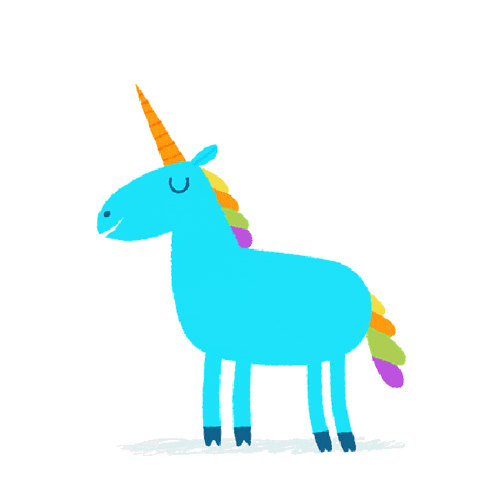 Venture capitalists are on pace to invest over $100 billion in U.S. startups for the second straight year, including a record number of $50 million+ rounds.
This might be the industry's high-volume mark.
The dizzying numbers have been driven by an influx of new money that has helped companies stay private longer. But much of that new money comes from what I've previously referred to as "VC tourists" — or investors for whom startups aren't their core competency.
Hedge funds, mutual funds, leveraged buyout firms, etc.
Some of this has been institutionalized, in terms of hiring teams.
All of it can be quickly abandoned, even in a low-rate environment, if the IPO market stagnates and returns go red. Tourists, after all, eventually head home.
One big wildcard is SoftBank, since its theoretical Vision Fund 2 would be larger than most other tourist allocations combined.
Many traditional VC firms also now play in the mega-space, raising dedicated growth equity funds either to make new investments or to support existing portfolio companies. These could have more staying power, but not much more. Venture's history is littered with side-strategies that were dumped in favor of "returning to our knitting."
The bottom line: The new normal could soon give way to the old normal.
🌴 Desert-ed: Saudi Arabia's Future Investment Initiative conference, nicknamed Davos in the Desert, kicks off in less than three weeks, but not a single speaker has been announced.
The 3-day event's website also has empty pages for program and partners.
• Coming attractions: San Francisco-based mobile challenger bank Chime is closing in on a new round of funding at a valuation north of $5 billion, per multiple sources. The company declined comment.
This would be a major step-up for Chime, which in March raised $200 million in Series D funding at a $1.5 billion post-money valuation.
The bull case is that Chime puts a software layer on top of FDIC-insured accounts, and benefits from SaaS-like recurring revenue with low churn (both due to the consistent usage of debit cards).
The bear case is that the public markets could value Chime like a bank, not like a software business.
The BFD
Nerd Street Gamers, a Philadelphia-based developer of local training and competition facilities for e-sports, raised $12 million in Series A funding. Discount retailer Five Below led, and was joined by return backers Comcast, SeventySix Capital, and Elevate Capital.
Why it's the BFD: E-sports has been growing ahead of its physical infrastructure, so back-build is needed to protect existing investments. Both on the professional and amateur side.
Bottom line: "As part of the deal, Five Below and Nerd Street Gamers will build 3,000-square-foot Localhost spaces connected to select Five Below stores beginning with a multi-store pilot in 2020. Based on learnings from the pilot, the parties will determine future rollout plans, which could include 70 or more locations over the next several years." ⁠— Dean Takahashi, VentureBeat
Venture Capital Deals
⛽ RigUp, an Austin, Texas-based marketplace for on-demand energy industry services and labor, raised $300 million in Series D funding led by Andreessen Horowitz at a $1.9 billion valuation. Existing backers include Founders Fund, Quantum Energy Partners, and Global Reserve Group. http://axios.link/Mz5M
• Grammarly, a San Francisco-based provider of writing assistance software, raised $90 million led by return backers General Catalyst and IVP at a valuation north of $1 billion. http://axios.link/3SFL
• Clari, a Sunnyvale-based revenue operations platform, raised $60 million in Series D funding. Sapphire Ventures led, and was joined by Madrona Venture Group and return backers Sequoia Capital, Bain Capital Ventures, and Tenaya Capital. www.clari.com
• Revel, a provider of shared e-mopeds in New York and D.C., raised $27.6 million in Series A funding. Ibex Investors led, and was joined by Toyota, Blue Collective, Launch Capital, and Maniv Mobility. http://axios.link/XacW
• Critizr, a French customer feedback platform, raised €15 million. 83North led, and was joined by Point Nine Capital, Caphorn, and Runa. http://axios.link/7IXP
🚑 IM Therapeutics, an Aurora, Colo.-based developer of personalized therapies for autoimmune diseases, raised $10 million in Series A funding co-led by JDRF T1D Fund and Morningside Ventures. www.imtherapeutics.com
• Sweepr, an Ireland-based smart-home customer service platform, raised $9 million in Series A funding. Draper Esprit led, and was joined by Frontline.vc. http://axios.link/oGvx
• New Vector, a London-based developer of an open-source decentralized communications standard, raised $8.5 million in Series A funding from Notion Capital, Dawn Capital, and Firstminute Capital. http://axios.link/out0
• Umbo Computer Vision, a San Francisco-based developer of autonomous video security systems for businesses, raised $8 million. Translink Capital and SIG co-led, and were joined by Shin-Kong Security. http://axios.link/zjGp
• Pela, a Canadian maker of compostable phone cases, raised C$5 million. Jay-Z's Marcy Venture Partners led, and was joined by Kensington Capital. http://axios.link/P1h5
• Lilium, a German flying e-taxi developer, is seeking to raise between $400 million and $500 million, per TechCrunch. http://axios.link/EpTR
Private Equity Deals
• Audax Group acquired EIS, an Atlanta-based distributor and fabricator of electrical process materials. www.eis-inc.com
🚑 General Atlantic acquired a majority stake in Marathon Health, a Winooski, Vt.-based provider of employer health centers, from Goldman Sachs. http://axios.link/H1Sq
• MacQueen Group, a St. Paul,, Minn.-based portfolio company of Rotunda Capital Partners, acquired Rescue Repair, a Missouri provider of mobile repair services for fire, ambulance and rescue equipment. www.macqueeneq.com
⛽ Morgan Stanley Infrastructure agreed to buy PNE, a listed German wind energy project developer, for €300 million. http://axios.link/I9cI
• One Call, a Jacksonville, Fla.-based workers comp services firm owned by Apax Partners, could give lenders and equity stake via a restructuring of its $2 billion debt load, per Bloomberg. http://axios.link/VgWO
• Unizo Holdings (Tokyo: 3258), a Japanese hotelier, said it rejected a second takeover offer from The Blackstone Group, and also turned down a "locally renowned" fund. All of this comes after Unizo initially welcomed a buyout bid from Fortress Investment Group, before changing its mind. http://axios.link/ZTEi
• VMG Partners acquired snack brand Popchips, which reportedly generated around $50 million in 2018 sales. http://axios.link/JrhH
Public Offerings
🚑 BioNTech, a German immunotherapies company, raised $150 million in its IPO. The company priced 10 million shares at $15, versus initial plans to offer 13.2 milllion at $18-$20, for an initial market cap of $3.39 billion. It will trade on the Nasdaq (BNTX) with J.P. Morgan as lead underwriter, and had raised around $700 million in VC funding from firms like Fidelity, Redmile Group, Sanofi, Pfizer, Janus Henderson Group, and Invus Group. http://axios.link/MLYa
• AllHome, a Philippines-based home furnishing retailer, raised $250 million in an IPO. http://axios.link/PI5y
• China Everbright Group, a state-owned financial conglomerate, plans to restructure and launch a Hong Kong IPO next year, per Reuters. http://axios.link/h94B
Liquidity Events
• Goldman Sachs is in talks to sell a 70% stake in Red de Carreteras de Occidente, Mexico's largest toll-road operator, to Abertis Infrastructure and GIC at a $3.3 billion enterprise value, per Bloomberg. http://axios.link/Uu72
• ST Telemedia, a unit of Singapore's Temasek, agreed to acquire a control stake in 2nd Watch, a Seattle-based cloud services provider that had raised over $50 million from Madrona Venture Group, Stratim Capital, Columbia Capital, and Top Tier Capital Partners. http://axios.link/UruB
More M&A
• C2FO, a Kansas City-based online marketplace for working capital, acquired Priority Vendor, an Indian early-payment platform. C2FO has raised over $400 million from firms like SoftBank Vision Fund, Temasek and Union Square Ventures, while Priority Vendor raised a small round from Lightspeed Venture Partners. www.c2fo.com
⛽ Exxon Mobil (NYSE: XOM) is considering a sale of its oil-producing offshore assets in Malaysia, which could fetch between $2 billion and $3 billion, per Bloomberg. http://axios.link/9c7j
• LafargeHolcim decided against bidding for BASF's construction chemicals unit, which could have been valued at around $3.3 billion, per Bloomberg. http://axios.link/EOmV
• Nippon Paper Industries (Tokyo: 3863) agreed to buy the local fiber materials unit of Australian packaging company Orora (ASX: ORA) for A$1.72 billion. http://axios.link/lcWA
🚑 UCB of Belgium agreed to buy Cambridge, Mass.-based Ra Pharmaceuticals (Nasdaq: RARX), for $2.1 billion in cash, or $48 per share (111% premium to yesterday's closing price). http://axios.link/tKDs
It's Personnel
• Craig Kahler joined Orix Capital Partners as a managing director focused on mid-market private equity. He previously was with Safanad. www.orix.com
• Melanie Strong, a former sports marketing executive with Nike, joined Lance Armstrong's Next Ventures as a managing partner. www.nextventures.com
• U.S. Venture Partners promoted Dafina Toncheva to general partner. www.usvp.com
Final Numbers
🙏 Thanks for reading Axios Pro Rata! Please ask your friends, colleagues, and VC tourists to sign up here.