Axios Pro Rata
May 15, 2019
D.C. readers: You're invited to a live Axios event tomorrow morning, focused on American infrastructure. Mike Allen will interview House Minority Leader Kevin McCarthy, House Majority Whip James Clyburn, Mass. Governor Charlie Baker and Boston Mayor Marty Walsh. RSVP here.
Top of the Morning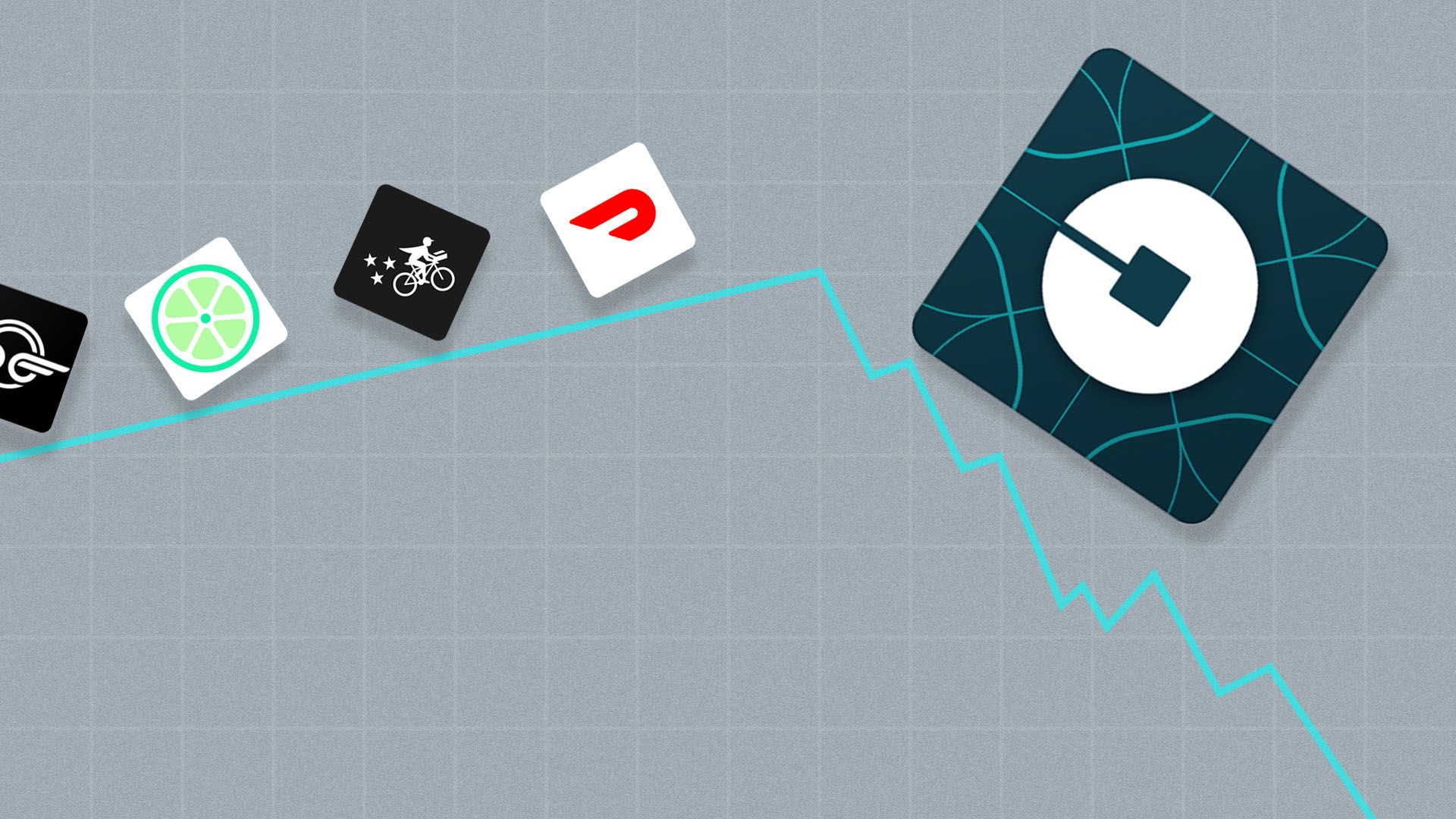 Uber shares have inched higher since their first two days of dismal trading, but not nearly to the point of making all of the company's private investors whole. And that has got to worry other money-losing "unicorns" that operate in similar sectors.
In descending order of fear factor:
Micro-mobility: Bird, Lime.

Judging by how the public markets have treated Lyft even worse than Uber, it suggests that they are most skeptical of the "ride" story.

Other ride-hail: Didi Chuxing, Grab, Ola.

Foreign markets change the math a bit, and some of these companies have significant diversification into other areas (such as Grab Finance).

On-demand delivery: DoorDash, Instacart, Postmates.

These companies insist their have better unit economics than ride-hail, because their marketplaces are three-sided instead of two-sided. Their big question is how much value the public markets are ascribing to Uber EATS.
Of the aforementioned, only Didi and Postmates are believed to be planning 2019 IPOs. But that means many of the others will seek out new rounds of growth capital, likely from the same investors who are currently taking baths on Uber and Lyft.
If these companies' most recent financings were benchmarked to Uber's valuation, at least in part, then we could be in for a series of high-profile down-rounds. Or orphaned unicorns. These things have a tendency to feed on themselves.
The bottom line: Uber's coat-tails may have frayed.
• WeWork this morning announced that it's raised $2.9 billion (so far) for a fund that buys commercial properties in which WeWork would be the primary tenant.
CEO Adam Neumann tells me that the fund's fiduciary duty is to its limited partners, not to WeWork, and that the fund managers do not report into him.
• Trade wars: Last week we noted how the U.S.-China trade war helped to kneecap Uber's IPO. But we could see a reverse impact when Chinese coffee shop chain Luckin goes public this week, particularly if investors believe that the Chinese government will seek to whip up consumer nationalism (i.e., buy your lattes from Luckin, not from Starbucks).
• Today in Abraaj: Khawar Mann has stepped down as CEO of the $1 billion healthcare fund at the center of the Abraaj Group's downfall, per Reuters.
Mann himself was never charged with fraud, unlike several other Abraaj execs, but is out nonetheless.
TPG took over management of the fund last week, and said that fund COO Andrew Currie will lead day-to-day operations on an interim basis.
🎧 Pro Rata Podcast digs into how Apple's App Store is under siege, including by the Supreme Court. Listen here.
The BFD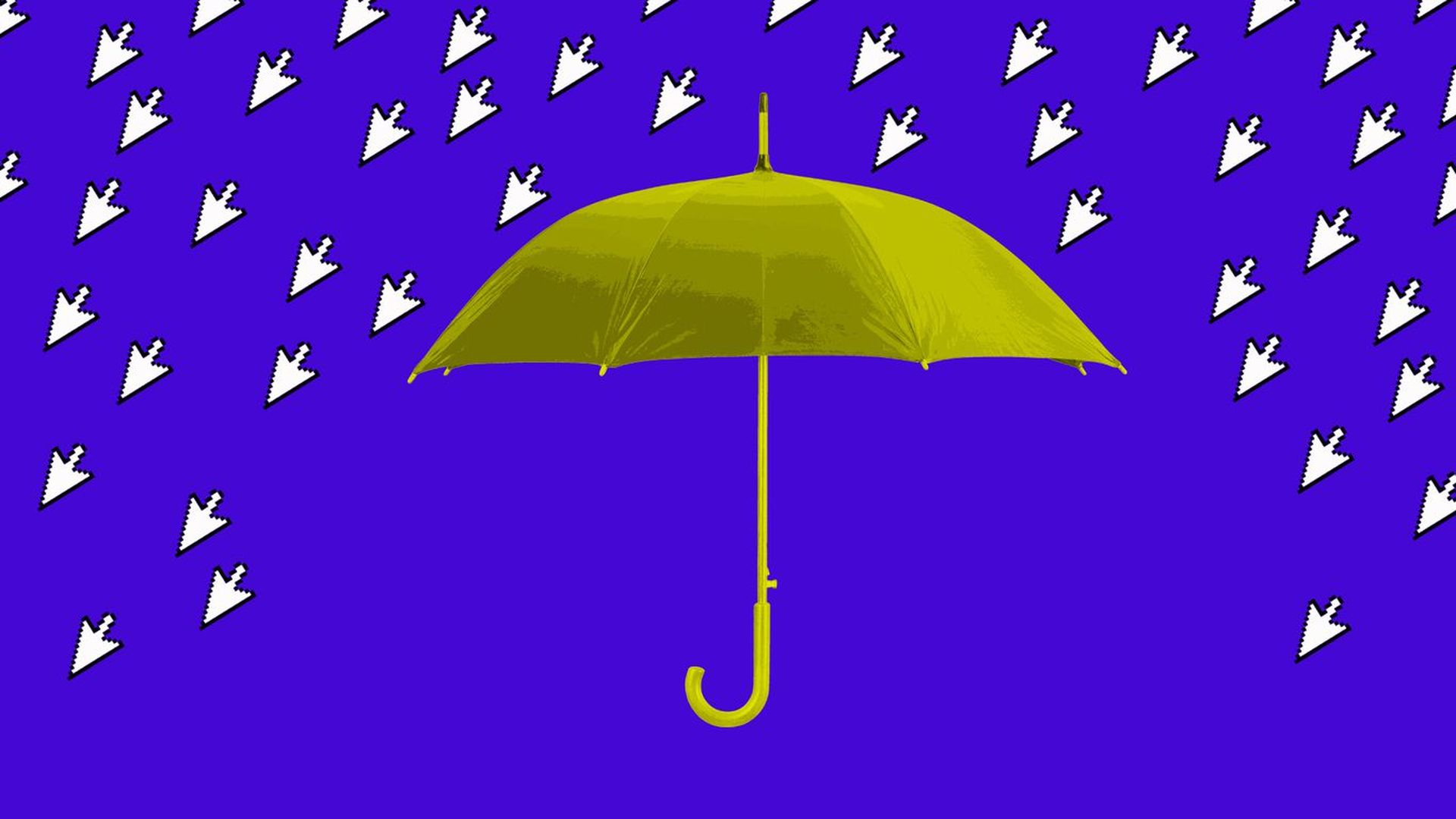 CrowdStrike, a Sunnyvale, Calif.-based cybersecurity company, filed for a $100 million IPO. It plans to trade on the Nasdaq (CRWD) with Goldman Sachs as lead underwriter, and reports a $140 million net loss on $250 million in revenue for 2018.
Why it's the BFD: Because this is the company best known for investigating the 2016 election hacking scandal, and it plans to go public as fears ramp up over interference attempts in 2020.
ROI: CrowdStrike raised over $480 million in VC funding from firms like Warburg Pincus (30.3% pre-IPO stake), Accel (20.3%) and CapitalG (11.2%). Its most recent post-money valuation was $3.35 billion, in June 2018.
Bottom line: "Crowdstrike is well-esteemed for endpoint detection technology, incident response and research into threat actors, who it's given colorful nicknames like Fancy Bear and Gothic Panda." — Joe Uchill, Axios Codebook
Venture Capital Deals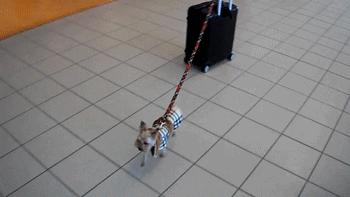 • Away, a New York-based luggage maker, raised $100 million in Series at a $1.4 billion post-money valuation. Wellington led, and was joined by Baillie Gifford, Lone Pine Capital and Global Founders Capital. http://axios.link/OZQv
• Grofers, an Indian grocery delivery startup, raised $200 million. SoftBank Vision Fund led, and was joined by KTB and return backers Tiger Global and Sequoia Capital. http://axios.link/31i2
🚑 ArcherDx, a Boulder, Colo.-based personalized genomics company, raised $60 million in Series B funding. Perceptive Advisors led, and was joined by return backers PBM Capital, Boulder Ventures, Longwood Fund and Peierls Foundation. http://axios.link/nQGR
🚑 CinCor Pharma, a Cincinnati-based biopharma focused on cardiovascular, metabolic and kidney diseases, raised $50 million in Series A funding co-led by 5AM Ventures and Sofinnova Partners. It's the largest-ever Series A round for a Cincinnati startup. http://axios.link/hH8i
• Pleo, a Copenhagen-based provider of prepaid digital and physical cards, raised $56 million in Series B funding. Stripes Group led, and was joined by return backers Kinnevik, Creandum and Founders AS. http://axios.link/oZa8
• Ghost, a Mountain View, Calif.-based startup focused on converting cars to self-driving, raised $32 million in Series C funding. Founders Fund led, and was joined by return backers Khosla Ventures and Sutter Hill Ventures. www.gh.st
• Karat, a Seattle-based startup that conducts technical interviews for prospective employers, raised $28 million. Tiger Global led, and was joined by return backers Norwest Venture Partners and 8VC. www.karat.io
• Algorithma, a Seattle-based, raised $25 million in Series B funding. Norwest Venture Partners led, and was joined by Madrona, Gradient Ventures, Work-Bench, Osage University Partners and Rakuten Ventures. http://axios.link/qgBH
🚑 IsoPlexis, a Branford, Conn.-based developer of single-cell biomarkers for use in oncology, raised $25 million in Series C funding. Northpond Ventures led, and was joined by Spring Mountain Capital, Ironwood Capital, North Sound Capital and Connecticut Innovations. www.isoplexis.com
• Respond Software, a Mountain View, Calif.-based provider of robotic decision automation software for security ops, raised $20 million in Series B funding led by ClearSky Security. http://axios.link/sgdA
⛽ Innowatts, a Houston-based provider of energy monitoring and management software for utilities, raised $18.2 million. Energy Impact Partners led, and was joined by Evergy Ventures and return backers Shell Ventures, Iberdrola and Energy & Environment Investment. http://axios.link/BGIF
• Craftory, a London-based investment firm, acquired a majority stake in Seattle-based direct-to-consumer underwear brand TomboyX, by leading an $18 million Series B investment. http://axios.link/IHye
• Quadric.io, a Burlingame, Calif.-based developer of a supercomputer for autonomous systems, raised $15 million from Denso Corp., NSITEXE and an undisclosed automaker. http://axios.link/pl5M
• Wirepas, a Finnish wireless connectivity platform for industrial IoT, raised €14.4 million from ETF Partners, Inventure, KPN Ventures, TESI and Vito Ventures. http://axios.link/28Rn
• ClickSwitch, a Minneapolis-based provider of account switch solutions for financial institutions, raised $13 million in Series B funding co-led by Commerce Ventures and Point72 Ventures. http://axios.link/EyaO
• Glofox, a Los Angeles-based management platform for fitness studio owners, raised $10 million in Series A funding. Octopus Ventures led, and was joined by Partech, Notion Capital and Tribal VC. http://axios.link/cI7t
• Hydrow, a Cambridge, Mass.-based "Peloton for rowing," added $7 million to its Series A round (total now $27m, including original tranche led by L Catterton). Investors include Rx3 Ventures, Raptor Group, Wheelhouse and The Yard Ventures. http://axios.link/nP5z
• MainStreaming, an Italian provider of online streaming infrastructure, raised $6 million from Indaco Venture Partners, Sony Innovation Fund and United Ventures. www.mainstreaming.tv
• Seekout, an engineer recruitment platform, raised $6 million in Series A funding. Madrona led, and was joined by Mayfield Fund. www.seekout.io
• Part & Parcel, a New York-based social commerce site for plus-sized women, raised $4 million in seed funding. Lightspeed Venture Partners led, and was joined by Peterson Ventures, Village Global and Poshmark founder Manish Chandra. http://axios.link/kx9i
• Storr, a San Francisco-based P2P retail marketplace, raised $3 million from Spark Capital. www.storr.co
• 4Stop, a German provider of compliance and fraud prevention software, raised $2.5 million in Series A funding from Ventech. http://axios.link/HmpH
Private Equity Deals
• Ahead, a Chicago-based portfolio company of Court Square Capital Partners, agreed to buy Link Solutions Group, a Saline, Mich.-based provider of enterprise storage, compute and networking solutions. www.thinkahead.com
🚑 ArchiMed, a French healthcare private equity firm, completed its take-private acquisition of Italian healthcare logistics group Bomi.
www.bomigroup.com
• CenterOak Partners acquired a majority stake in Service Champions, a Brea, Calif.-based HVAC maintenance and repair company, and merged it with existing portfolio company Moore Home Services. www.servicechampions.com
• E2open, a supply chain operating network backed by Insight Partners, completed its $425 million acquisition of Amber Road (NYSE: AMBR), an East Rutherford, N.J.-based provider of global trade management software. http://axios.link/1BR4
• Kian Capital Partners acquired Eastwood, a Pottstown, Penn.-based e-commerce company focused on auto aftermarket tools and equipment. www.eastwood.com
• OpenGate Capital completed its purchase of the silicon carbide unit of Saint-Gobain (Paris: SGO), and renamed it Fiven.
Public Offerings
🚑 Applied Therapeutics, a New York-based developer of therapies for diabetic complications, raised $40 million in its IPO. The company priced 4 million shares at $10 (below $14-$16 range), and will trade on the Nasdaq (APLT). Shareholders include Alexandria Venture Investments (18.5% pre-IPO stake). www.appliedtherapeutics.com
• PIMCO Mortgage Income Trust, a residential mortgage REIT managed by PIMCO, postponed what could have been a $1 billion IPO. It cited "unfavorable equity market conditions, specifically in the market for initial public offerings."
⛽ Vine Resources, a Blackstone Group-backed natural gas E&P company focused on the Haynesville Basin of Northwest Louisiana, withdrew registration for a $500 million IPO for which it filed in April 2017. No explanation was given.
• Walmart (NYSE: WMT) said it's considering a public listing for British supermarket chain Asda, after UK regulators blocked an attempted merger with rival Sainsbury's. http://axios.link/MvuT
Liquidity Events
• American Express (NYSE: AXP) agreed to buy Resy, a New York-based restaurant reservation booking and management platform that had raised around $17 million from First Data, Union Square Hospitality Group, RiverPark Ventures, Slow Ventures, RSE Ventures, Vayner/RSE, Lerer Hippeau Ventures and Panarea. http://axios.link/VcFg
• Platinum Equity agreed to sell the embedded power unit of portfolio company Artesyn Embedded Technologies to Advanced Energy Industries (Nasdaq: AEIS) for $400 million.
• VMWare (NYSE: VMW) agreed to buy Bitnamy, a San Francisco-based provider of click-to-deploy apps and development stacks for cloud and Kubernetes environments. Bitnamy was seeded by Inventures Group.
More M&A
• Eiffage (Paris: FGR) is in exclusive talks to buy a 49.99% stake in French airport Toulouse-Blagnac from Chinese investment vehicle Casil Europe. http://axios.link/HuB2
• St. Barbara (ASX: SMB), an Australian gold miner, agreed to buy Canadian peer Atlantic Gold (TSX: AGB) for C$722 million, or C$2.90 per share (39% premium over Tuesday's closing price). http://axios.link/Zg7O
• Trian Fund Management is considering an activist campaign at Legg Mason (NYSE: LM), per the WSJ. http://axios.link/xgVV
• Vinci (Paris: DG) completed is £2.9 billion purchase of a 50.01% stake in London Gatwick, Britain's second-largest airport. http://axios.link/YGeg
Fundraising
⛽ Hull Street Energy raised over $500 million for its first institutional private equity fund, which will invest in the North American power sector. www.hullstreetenergy.com
• OCA Ventures of Chicago is raising up to$125 million for its fifth fund, per an SEC filing. www.ocaventures.com
It's Personnel
• Bertram Capital promoted Ivy Ono from controller to CFO, and said that longtime CFO Ingrid Swenson will retire. www.bcap.com
• Brian Rothenberg joined VC firm Defy as an investment partner. He previously was VP of growth at Eventbrite. www.defy.vc
• Michael Spence (Nobel Prize-winning economist) and Pedro Parente (ex-CEO of BRF) joined General Atlantic as a special advisor and chairman of Brazil, respectively. www.generalatlantic.com
Final Numbers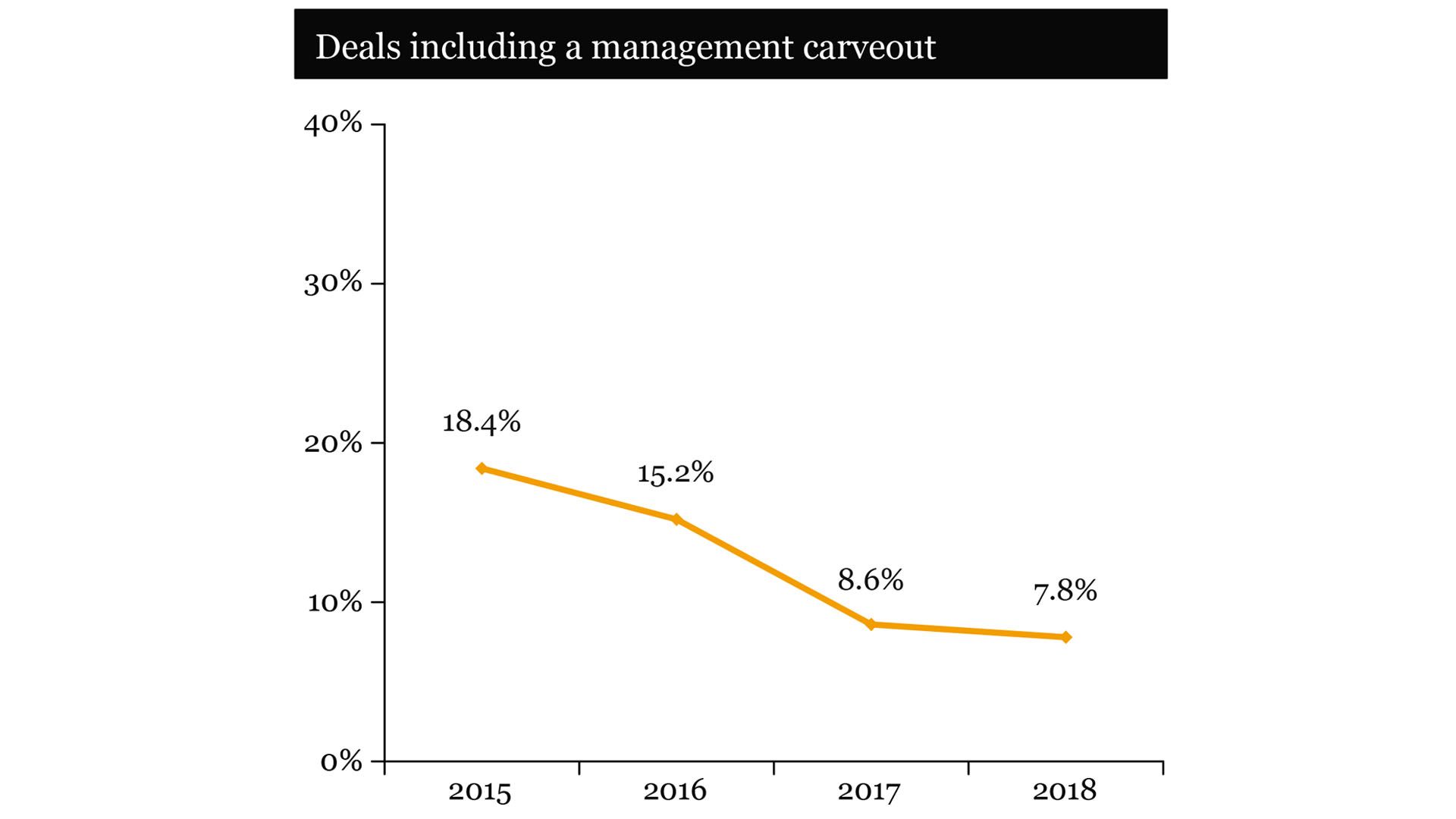 Definition per SRS Acquiom: "A 'management carveout' in this study is a portion of deal proceeds guaranteed to seller's management when management would otherwise receive little or nothing for their equity ownership due to liquidation preferences. Transaction bonuses, which often differ materially from management carveouts in size and timing of adoption, are not included."
Bottom line: The decrease in management carveouts seems inversely related to an increase in M&A prices.