January 16, 2020
Top of the Morning
In 2005, a top German politician famously referred to private equity as a "plague of locusts," long predating U.S. political hostility toward the industry. Now, private equity is about to learn if German sentiment has softened.
At least four PE groups are vying to buy the elevator business of German industrial conglomerate Thyssenkrupp, with expectations that the deal value could top $20 billion.
Also bidding is Kone, a Finnish elevator maker whose CEO publicly chided private equity's interest in the unit before teaming up with CVC Capital Partners.
Yes, elevators are boring. But they're also vital to urban development and the sort of reliable cash generator that makes buyout barons salivate.
Thyssenkrupp is the world's fourth-largest maker of elevators and escalators, but is selling the profitable unit in order to shore up an otherwise-troubled balance sheet.
There have been some large buyouts of German targets since the "locusts" comment, such as Bain Capital and Cinven buying generic drugmaker Stada for around €4 billion in 2017, but nothing close to the size of what's being discussed with Thyssenkrupp.
The outcome of this deal could determine how private equity is viewed in Germany, and perhaps even elsewhere in Europe, for years to come. Both by regulators and by other potential targets.
If successfully purchased and managed (by someone other than Kone), then "locusts" will become little more than a fun footnote.
But, if financially engineered in a callous and/or calamitous way, private equity's future in the country will suffocate from its own swarm.
Update-a-palooza
• Update #1: Last week we reported on how several of Uber's early investors sold either all or part of their stakes, once the lockup period expired in mid-November.
• Update #2: Last week we reported on how the ousted co-founder of Modern Health has sued the company and its CEO, claiming that potential customers were lied to and bribed.
What's new is that Modern Health raised $31 million in Series B funding. Founders Fund and John Doerr co-led, and were joined by return backers Afore Capital and Kleiner Perkins.
• Update #3: Representatives of Goodwin Procter and MIT haven't returned multiples voicemails and emails I've left over the discrepancy between what Goodwin's lead investigator in the MIT/Epstein connections told us and what Leon Black's rep told us. Caller ID can be a double-edged sword...
The BFD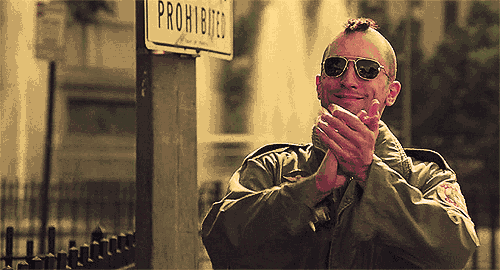 Joby Aviation, a Santa Cruz, Calif.-based developer of electric air taxis, raised $590 million in Series C funding led by existing backer Toyota.
Why it's the BFD: It's by far the largest-ever investment for an air taxi company, and already makes 2020 the record year for such deals.
Other investors include Baillie Gifford, Global Oryx, SPARX Group, Intel Capital, Capricorn Investment Group, JetBlue Technology Ventures, and AME Cloud Ventures.
Bottom line: "Automakers are confronting serious challenges to their core business — congestion and climate change mean there's a limit to how many cars and trucks they can sell. As they experiment with new forms of future mobility, they might as well look to the skies." — Joann Mueller, Axios Navigate
Venture Capital Deals
• NextNav, a Sunnyvale, Calif.-based developer of a non-GPS indoor positioning system, raised $120 million in equity and debt funding. Fortress Investment Group led, and was joined by return backers Columbia Capital, Future Fund, Telcom Ventures, Goldman Sachs, NEA, and Oak Investment Partners. http://axios.link/BlY7
• Arrival, a British electric vehicle maker, raised €100 million from Hyundai (€80m) and Kia Motors (€20m). http://axios.link/6HGb
• Zinier, a San Francisco-based field service automation startup, raised $90 million in Series C funding. Iconiq Capital led, and was joined by Tiger Global and return backers Accel, Founders Fund, NGP Capital, Newfund Capital, and Qualcomm Ventures. http://axios.link/lwdv
🚑 Emendo Biotherapeutics, a New York-based gene editing company, raised $61 million in Series B funding. AnGes of Japan led, and was joined by OrbiMed and Takeda Ventures. http://axios.link/VoHF
• LaunchDarkly, an Oakland-based feature management platform for software developers, raised $54 million. Bessemer Venture Partners led, and was joined by Threshold Ventures, Redpoint Ventures, Uncork Capital, Vertex Ventures, and Bloomberg Beta. www.launchdarkly.com
• Lydia, a French mobile payments app, raised $45 million in Series B funding. Tencent led, and was joined by return backers CNP Assurances, XAnge, and New Alpha. http://axios.link/hPk7
• Getir, a Turkish delivery startup, raised $40 million led by Sequoia Capital. http://axios.link/ZJyA
• ActionIQ, a New York-based customer data platform, raised $32 million in Series C funding. March Capital Partners led, and was joined by Cisco Ventures and return backers Sequoia Capital, Andreessen Horowitz, and FirstMark Capital. http://axios.link/9zOa
• Gathered Foods, a New York-based maker of plant-based seafood products, raised over $32 million in Series B funding. Stray Dog Capital and Rocana Ventures co-led, and were joined by Almanac Investments, CPT Capital, New Crop Capital, Greenleaf Foods and 301 INC. http://axios.link/nGjD
• Essential Accessibility, a Toronto-based provider of web accessibility-as-a-service, raised C$16 million led by Lead Edge Capital. http://axios.link/JcfC
• Feathr, a Gainesville, Fla.-based digital marketing company, raised $11 million in Series B funding. Fulcrum Equity Partners led, and was joined by return backers Freeman Digital Ventures, Florida Gulfshore Capital, and Arsenal Venture Partners. http://axios.link/uil0
• Spoke Phone, a New Zealand-based mobile business phone system, raised US$4.5 million in Series A funding. Marbruck Investments led, and was joined by Icehouse Ventures and K1W1. www.spokephone.com
🚑 Gentem, a San Francisco-based healthcare reimbursement startup, raised $3.7 million led by Susa Ventures. http://axios.link/8xNa
🚑 Arpeggio Bio, a Boulder, Colo.-based developer of RNA-profiling tech, raised $3.2 million seed funding from Khosla Ventures, FundersClub, Fifty Years, TechU, and YC. http://axios.link/ugO9
Private Equity Deals
• Fujifilm (Tokyo: 4901) entered the auction for a French medical imaging supply company Curium Pharma, challenging numerous buyout firms in what could be a $3 billion-plus deal, per Bloomberg. The seller is CapVest. http://axios.link/6KwG
• Gemspring Capital acquired Skyline Displays, a St. Paul, Minn.-based provider of trade show displays, from Invision Capital. It also acquired TradeTec, the largest independent Skyline dealer. www.skyline.com
• Janus International Group, a Temple, Ga.-based portfolio company of Clearview Capital, acquisition Steel Storage Australasia, an Australian provider of self-storage design and construction solutions. www.janusintl.com
• MiddleGround Capital bought EDSCO Fasteners, a Denton, Texas-based maker of anchoring systems for power transmission poles and other large steel structures, from LFM Capital. www.edsco.com
Public Offerings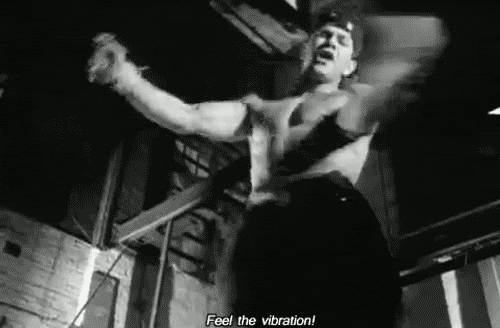 • F45, an El Segundo, Calif.-based fitness training company backed by FOD Capital and Mark Wahlberg, filed confidentially for a U.S. IPO, per Bloomberg. http://axios.link/3xq3
• Atotech, a German specialty chemicals company owned by The Carlyle Group, filed for a $100 million IPO. Renaissance Capital estimates the actual offering could raise around $1 billion. The company plans to trade on the NYSE (ATC) with Citi as lead underwriter. http://axios.link/jA1u
• ChinData Group, a Chinese data center operator owned by Bain Capital, picked Citigroup, Credit Suisse, and Morgan Stanley to work on a U.S. IPO that could raise upwards of $500 million this year, per Bloomberg. http://axios.link/7Pj0
Liquidity Events
• Apple (Nasdaq: AAPL) acquired Xnor.ai, a Seattle-based edge AI startup, for a reported $200 million. It had raised around $12 million in a 2018 Series A round co-led by Madrona Venture Group and Catapult Ventures as a $50 million pre-money valuation. http://axios.link/IV02
• Silver Lake agreed to sell a majority stake in Swiss payments company Global Blue to Far Point Acquisition (NYSE: FPAC), the blank-check acquisition company led by former NYSE CEO Tom Farley at an implied enterprise value of $2.6 billion. Silver Lake will retain a minority equity stake in Global Blue, which also will receive $350 million in new investment from Ant Financial, Third Point, and others.
More M&A
• XPO Logistics (NYSE: XPO) said it is considering a sale or spin-off of multiple business units, sending the Connecticut-based warehouse and last-mile delivery company's market cap past $7.6 billion. http://axios.link/7y2W
It's Personnel
🚑 Atomico promoted Irina Haivas, a surgeon-turned-VC, to partner. http://axios.link/9q70
• Frank Chang joined placement agent FocusPoint Private Capital Group as a managing director, per his LinkedIn page. He previously led biz dev for The Rohatyn Group.
• Ian Friedman joined New York-based VC firm Collaborative Fund as a general partner. He previously was co-lead of VC and growth equity investment for Goldman Sachs Investment Partners. http://axios.link/ElrY
• Steve Singh, former CEO of Docker, joined Seattle-based Madrona Venture Group as a managing director. http://axios.link/37Ey
Final Numbers
But, but, but: While the U.K. saw a significant increase in VC activity and leads other European countries, it still badly trails both the U.S. and China in terms of number of deals and total invested.
🙏 Thanks for reading Axios Pro Rata! Please ask your friends, colleagues, and taxi drivers to sign up.