Axios Pro Rata
March 24, 2023
Top of the Morning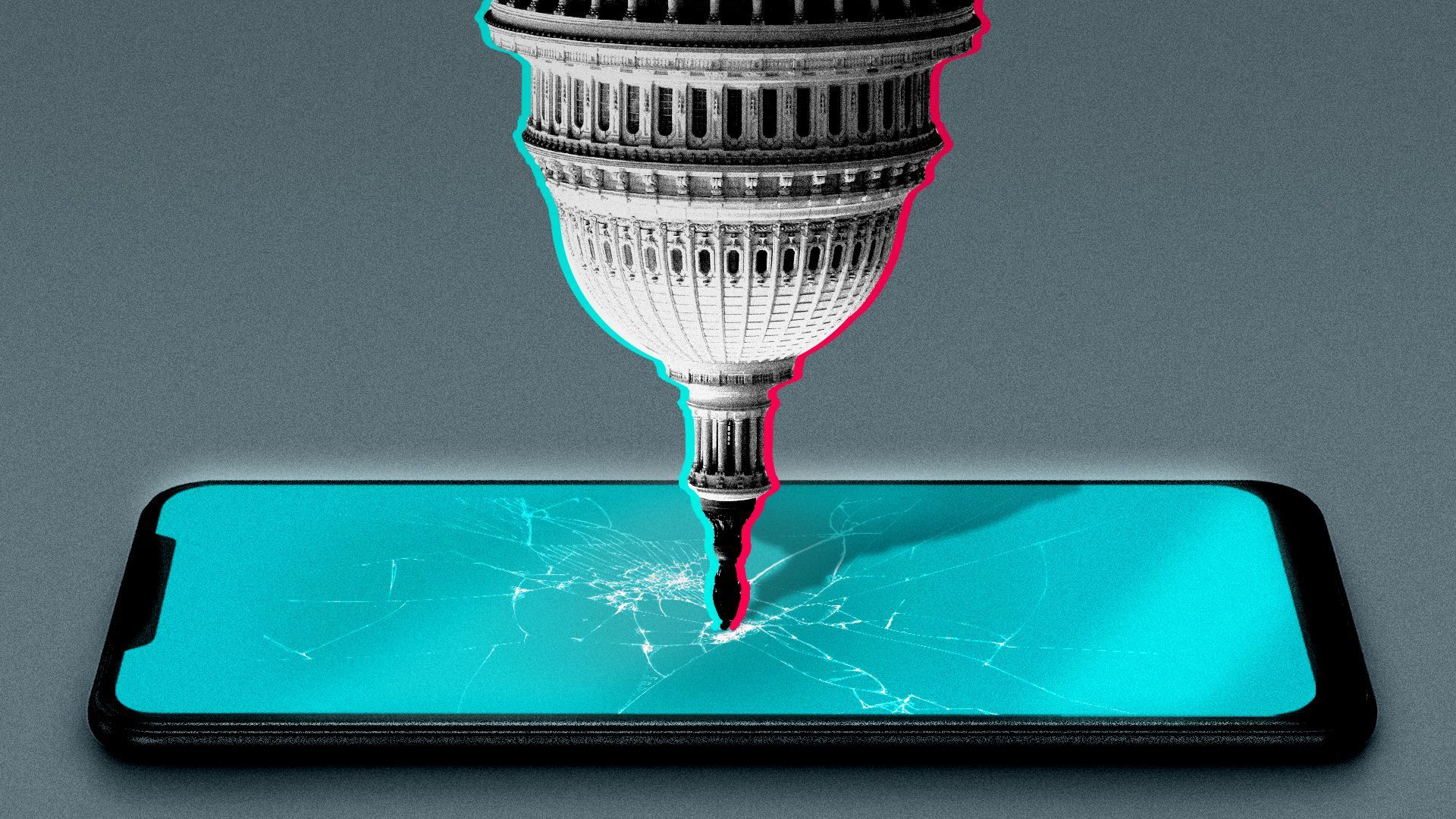 TikTok's future in the U.S. is most likely to be determined by the courts, rather than by politicians, executives or influencers.
Driving the news: Congress gave the social media company no quarter yesterday, in a four-hour hearing that mostly vacillated between moral panic and red scare.
CEO Shou Zi Chew seemed unable to persuade anyone that Project Texas, the Oracle-enabled data ringfencing effort, would solve U.S. data security concerns.
He also bricked a couple of layups, and hewed to congeniality in the face of being called a liar and told that there wasn't remaining time for responses to questions.
What comes next: The upshot was bipartisan agreement that TikTok must be bought or banned. So let's play that out...
Parent company ByteDance is 60% owned by outside investors, including many U.S.-based venture capital firms. Its Chinese co-founders own another 20%, while the remainder is employee equity.
At TikTok's estimated value of up to $50 billion, a buyer would need just $10 billion to buy out the founders (who have voting control). That allows for a decent-sized universe of strategic suitors, including Oracle.
But there may still be political objections to any shareholding by Chinese residents, including TikTok employees. Sure, it's absurd and ignores how other U.S. tech companies have employees in China. But we're talking about Congress, so that's table stakes. You'd likely need a bit more cash, and an IPO becomes less likely.
It's also worth noting that TikTok U.S. is just one piece of ByteDance, and currently an unprofitable one at that. ByteDance's founders might be willing to roll the dice, comforted by earnings from the rest of their empire.
This is where it gets really tricky. Imagine that Oracle makes a takeover offer so rich that ByteDance's founders can't refuse. Maybe it even throws in some of Larry Ellison's magic immortality beans.
The Chinese government could simply say no, perhaps using a 2020 law designed to protect intellectual property. Perhaps Beijing really does want all that user data, or just doesn't want to publicly capitulate to Washington. The reason is less important than the ruling.
Some House members yesterday argued that China's ability to block a merger is evidence that ByteDance is controlled by the CCP, but it's really just evidence that a country can act in its perceived national interest to block divestitures (the U.S. government has similar abilities, albeit with much more of an adversarial legal process).
So now TikTok is in a position where the U.S. government insists it be sold or banned, but China won't allow it.
Its only option, short of shutting down or praying for the political storm to pass, is to fight the ban demand in court.
And there is some precedent here. Back when former President Trump tried to ban TikTok, the company sued and won.
President Biden may have a stronger case this time, and one backstopped by a new law Congress is on the verge of passing, but the final venue remains the same.
The bottom line: TikTok isn't going away any time soon, nor is it likely to have a new owner. But a lot of lawyers will be kept very busy.
The BFD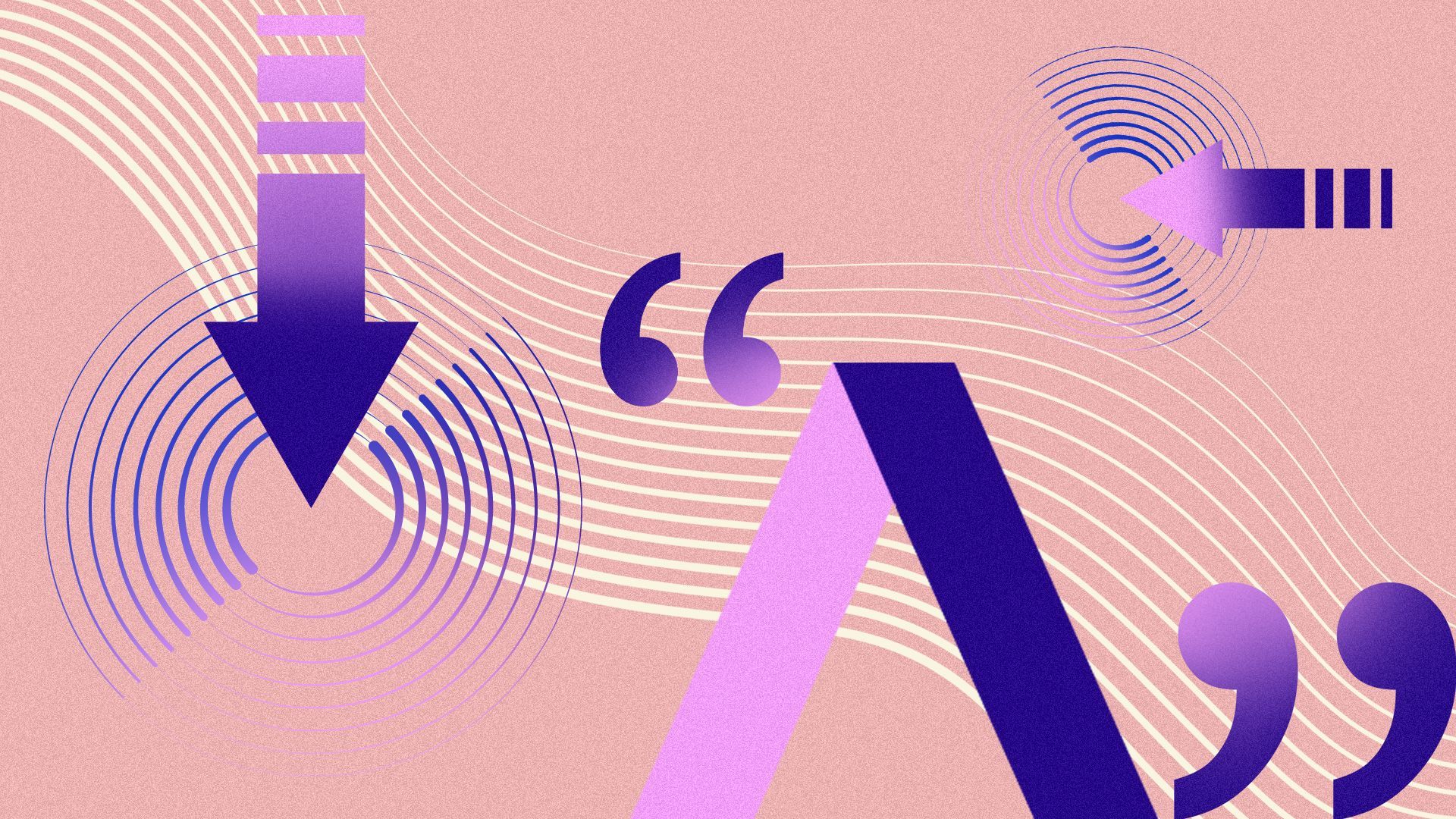 Axios HQ, an enterprise communications SaaS that recently spun out of Axios Media, has raised $20 million in Series A funding at nearly a $100 million post-money valuation.
Why it's the BFD: It's unusual for a media company to create an independent, VC-backed software startup. Plus it's Friday, so I'm giving myself permission to be self-serving.
Investors: Glade Brook Capital Partners led, and was joined by Greycroft. Both were prior investors in Axios Media, which was acquired late last year by Cox Enterprises for $525 million.
The bottom line: "Axios HQ makes software that helps businesses communicate with employees and investors in a concise way that was championed by Axios—snippets that break down the main points of an article and explain why it matters ... Its software, which already was powered by homegrown artificial intelligence based on years of findings from Axios's editorial content, started paying for access to OpenAI in November." — Alexandra Bruell, WSJ
Venture Capital Deals
• Adeptia, a Chicago-based B2B data integration and business data exchange, raised $65m led by PSG. www.adeptia.com
🚑 Lunaphore, a Swiss spatial biology startup, raised $32.8m in Series D-1 equity funding. Ernst-Göhner Stiftung Beteiligungen led, and was joined by PHC Holdings, Swiss Entrepreneurs Fund, OCCIDENT and Redalpine participated. It also secured $10.8m in venture debt from Norgine Ventures. www.lunaphore.com
🚑 Bend Health, a Madison, Wis.-based youth and family telemental health startup, raised $32m from Maveron, SteelSky Ventures and WVV Capital. www.bendhealth.com
• Hex, an SF-based data collaboration startup, raised $28m. Sequoia Capital led, and was joined by insiders Andreessen Horowitz, Amplify and Snowflake. https://axios.link/3JE8ed4
🚑 Vital, a Claymont, Del.-based developer of hospital patient engagement software, raised $24.7m in Series B funding. Transformation Capital led, and was joined by Threshold Ventures. www.vitaler.com
🚑 Pragma Bio, a South SF-based biotech leveraging the microbiome for cancer treatments, raised $10m. The Venture Collective led, and was joined by Viking Global Investors, Merck Global Health Innovation Fund and CJ Investments. https://axios.link/42CPUcL
• Dylibso, a Boulder, Colo.-based web assembly tools provider, raised $6.6m in seed funding. Felicis led, and was joined by Boldstart ventures, Pebblebed and Crew Capital. www.dylibso.com
• Beam, a general contractor payment platform, raised $4m in seed funding led by Accel. https://axios.link/3z2VMyK
• OneThird, a Dutch food-waste reduction startup, raised $3m in seed funding. Pymwymic led, and was joined by Halma Ventures, Shift Invest and Oost NL. www.onethird.io
• MOGL, a NIL marketplace and technology platform, raised $2.6m in seed funding led by Magarac Venture Partners. https://axios.link/3neGggu
• Gamify, a Lehi, Utah-based gamification tool for sales organizations, raised $2.5m. New Stack Ventures led, and was joined by Hannah Grey VC and Pipeline Ventures. www.gogamify.com
🌎 CollectiveCrunch, a Finnish forest and carbon credits management startup, raised €1.4m led by Nidoco. https://axios.link/3FMjcfv
Private Equity Deals
• Aldine invested in National Gym Supply, an LA-based seller of replacement parts for health clubs and fitness centers. www.gympart.com
🚑 Bain Capital made a A$775m nonbinding takeover offer for Australian agreed-care home provider Estia Health (ASX: EHE). https://axios.link/3K4D3Jh
⚡ BlackRock and KKR are in talks to bring new investors into their investment in Adnoc's oil pipeline network, per Bloomberg. https://axios.link/3FK8Pss
⚡ CPPIB is considering an offer for the 62.6% stake it doesn't already hold in ReNew Energy Global (Nasdaq: RNW), and taking the India-focused power generation company private, per Bloomberg. https://axios.link/3LNUJKl
• EcoSouth Florida, portfolio company of Kinderhook Industries, acquired A Waste, a Sarasota, Fla.-based roll-off waste collection company. www.ecosouth.services
• Magnet Forensics (TSC: MAGT) shareholders approved a C$1.8b takeover offer from Thoma Bravo. www.magnetforensics.com
• North American Specialty Laminations, an Osseo, Wis.-based portfolio company of Building Industry Partners, acquired Profile Wrapping, a Vista, Calif.-based profile lamination wrapping firm. www.northamericanlam.com
Liquidity Events
⚡ Neptune Energy, a London-based oil and gas company whose backers include China Investment Corp., Carlyle and CVC Capital Partners, is seeking a new buyer after $5b+ takeover talks cooled with Eni (Milan: ENI), per Bloomberg. https://axios.link/3z0bpa6
More M&A
• Tom Brady bought a minority stake in the Las Vegas Aces franchise in the WNBA. https://axios.link/42EiGdm
⚡ BP (LSE: BP) is weighing an acquisition for the 50% stake in its Lightsource BP solar power venture, which could fetch an enterprise value of around $2b, per Reuters. https://axios.link/3LMepOS
🚑 SonderMind, a Denver-based behavioral health startup valued by VCs at over $1b, acquired the assets of Mindstrong, a telemental health company that had raised $160m in VC funding from firms like Arch Venture Partners and General Catalyst.
• U.K. antitrust regulators narrowed the scope of their investigation into Microsoft's (Nasdaq: MSFT) proposed $68.7b takeover of Activision Blizzard (Nasdaq: ATVI), saying the merger wouldn't impact console competition but still may impact competition of cloud gaming services.
It's Personnel
• Kevin Sherlock stepped down as co-head of global financial sponsors at Bank of America, to lead leveraged finance and private capital at BMO, per Bloomberg. https://axios.link/3K6y6jk
🚑 Mark Stevenson, former COO and EVP of Thermo Fisher Scientific, joined General Atlantic as a senior advisor. www.generalatlantic.com
Final Numbers
Today is the FDIC deadline for bids on Silicon Valley Bank's assets.
Reuters scoops that Citizens Financial Group is prepping a bid for the private banking business, while First Citizens Bank reportedly wants the entire business.
Private equity firms, including Apollo and Carlyle, have been sniffing around the loan books.
As a reminder, SVB was seized by the FDIC two weeks ago today.
Thanks for reading Axios Pro Rata, and to copy editors Mickey Meece and Bryan McBournie! Please ask your friends, colleagues and bank auctioneers to sign up.