Axios Pro Rata
October 05, 2022
Top of the Morning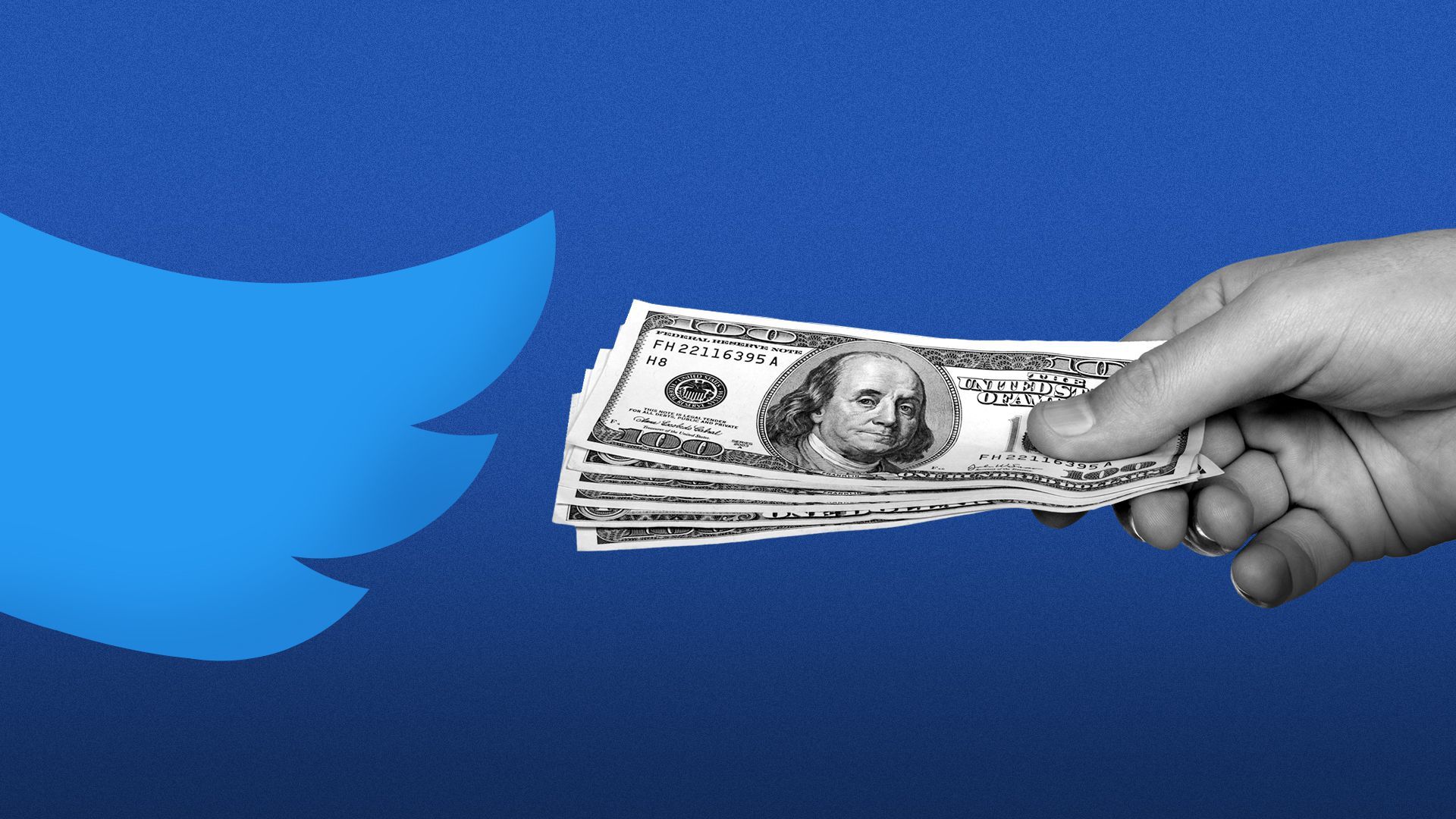 It's over. Twitter called Elon's bluff, and Elon caved. Now he gets to own the thing he once wanted to own, in exchange for $44 billion and a face full of egg.
Why it matters: The world's richest man is about to control one of the world's most consequential public squares.
Driving the news: Musk told Twitter via letter that he again is willing to buy the company at $54.20 per share. That's the same price Musk agreed to pay back in April, after which he sued to renege.
If Twitter accepts and Delaware Chancery Court stays the case, neither of which has yet formally happened, it would preempt a trial that had been set to begin on Oct. 17.
There's no set timetable on when the deal would close, even though Twitter shareholders have already voted their approval and the bank financing has been underwritten. Some reports suggest days or weeks, although some sources are using the word "months."
Behind the scenes: As we wrote last week, Musk had become increasingly pessimistic about his chances of prevailing in court, and word is that he's been talking to people about Twitter's future as if he expected to eventually own it.
It's unclear why Musk chose to reverse course now, but one possibility is that he wanted to avoid a deposition that was set to begin on Thursday. Or maybe it was a Monday court ruling about additional discovery into possible communications between Musk allies and the Twitter whistleblower. Or maybe he's just tired of throwing good legal dollars after bad.
What comes next: Musk has understandably received a lot of attention for his views on content moderation, including the possible re-platforming of former President Trump, but his primary mission will be to grow Twitter by significantly upgrading its products.
He hinted at this in text messages disclosed last week, emphasizing the hiring of good engineers over good managers.
This could include copying certain features of rivals like Instagram and TikTok, plus developing new features that attract younger users.
Musk also tweeted yesterday that "buying Twitter is an accelerant to creating X, the everything app." This harkens back to X.com, the early digital banking startup he would eventually merge with PayPal.
In short, Musk wants to make Twitter cool again.
The bottom line: Musk is about to buy a company in which many employees view him negatively, especially after he publicly trashed their work, and where many with significant stock holdings have been itching with senioritis. His legal saga is nearly over, but his work is just beginning.
Go deeper...
More Elon-Twitter reading from the Axiosverse:
The BFD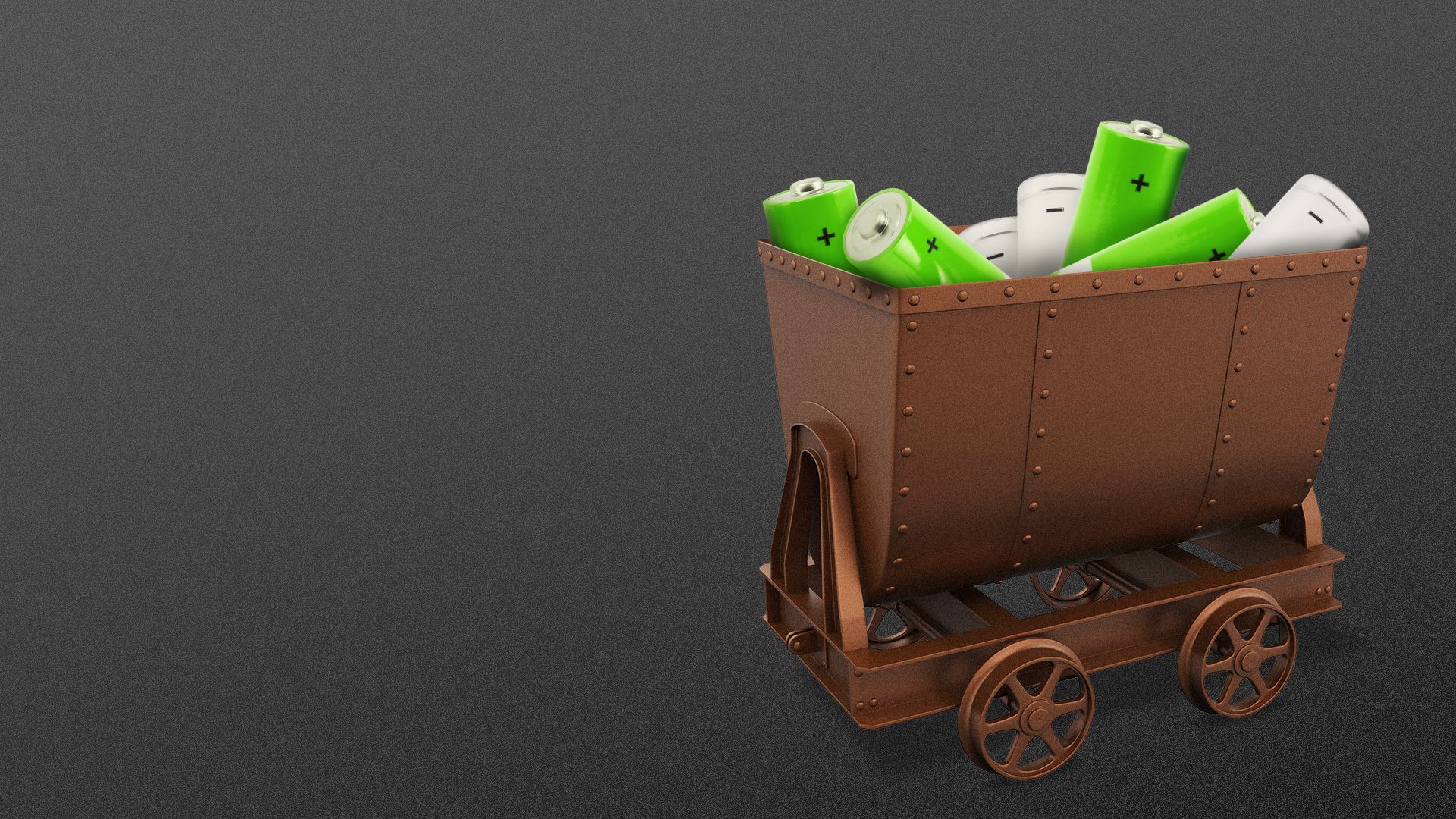 Form Energy, a Somerville, Mass.-based developer of long-duration battery storage using iron, raised $450 million in Series E funding led by TPG Rise.
Why it's the BFD: Iron is hardly the first material that comes to mind when thinking about energy innovation, but Form believes its iron rusting and de-rusting method will help it avoid the supply bottlenecks and high costs associated with more traditional battery materials like lithium.
Other investors include GIC, CPP Investments, ArcelorMittal and Breakthrough Energy Ventures. The company previously raised over $350 million, including in mid-2021 at a $1.2 billion valuation.
The bottom line: "Long duration storage — a battery that can last for days or even weeks, instead of hours — is key to decarbonizing the electric grid, because it supports inherently intermittent renewables like wind and solar. Particularly at utility scale." — Alan Neuhauser, Axios Pro Climate Deals
Venture Capital Deals
• NetSPI, a Minneapolis-based provider of enterprise penetration testing and vulnerability management solutions, raised $410m in growth equity funding from KKR. www.netspi.com
• Gourmey, a French maker of lab-grown foie gras, raised €48m in Series A funding led by Earlybird VC led, and was joined by Keen Venture Partners, Omnes Capital, Discovery, Thia Ventures, Instacart CEO Fidji Simo, Heartcore Capital, Point Nine Capital, Air Street Capital, Partech and Beyond Investing. https://axios.link/3ruAp5t
• Horizon Blockchain Games, creator of blockchain-based strategy card game Skyweaver, raised $40m in Series A funding co-led by Brevan Howard Digital and Morgan Creek Digital. https://axios.link/3ycTc9h
⚡ LineVision, a Boston-area developer of overhead line monitoring for electric utilities, raised $33m in Series C funding. Climate Innovation Capital and S2G Ventures co-led, and were joined by the Microsoft Climate Innovation Fund, Marubeni and insiders UP Partners, National Grid Partners, Clean Energy Ventures and Zoma Capital. www.linevisioninc.com
• WorkSpan, a Foster City, Calif.-based ecosystem cloud platform, raised $30m from Insight Partners. www.workspan.com
• IriusRisk, a Spanish threat modeling startup, raised $29m in Series B funding. Paladin Capital Group led, and was joined by BrightPixel Capital, SwanLab Venture Factory, 360 Capital and Inveready. https://axios.link/3rv36z5
🚑 Patronus, a Berlin-based elder care startup, raised €27m in Series A funding. Singular and Adjacent co-led, and were joined by Burda Principal Investments, Calvary Ventures and UVC Partners. https://axios.link/3V3te1L
• Railsr, a London-based embedded finance startup, raised $26m in equity funding (plus $20m in debt). Anthos Capital led the equity tranche, and was joined by Ventura, Outrun Ventures, CreditEase and Moneta. https://axios.link/3UXjHt0
🚑 Araris Biotech, a Swiss developer of antibody-drug conjugate linker tech, raised $24m. 4BIO Capital and Pureos Bioventures co-led, and were joined by Wille AG and the Institute for Follicular Lymphoma Innovation. https://axios.link/3SBPzSd
• Xembly, a Seattle-based AI assistant for corporate meetings, raised $15m in Series A funding. Norwest Venture Partners led, and was joined by Flex Capital and insiders Lightspeed Venture Partners, Ascend and Seven Peaks Ventures. https://axios.link/3yieAtB
• Amplify, an SF-based digital life insurance platform, raised $10m. Munich Re Ventures led and was joined by Crosslink Capital, Greycroft and Conversion Capital. www.getamplifylife.com
🚑 DocSpera, a Sunnyvale, Calif.-based developer of surgical planning and care coordination tools, raised $10m in Series B funding co-led by Pier 70 Ventures and JJDC Inc. www.docspera.com
• Tumble, an SF-based smart laundry startup, raised $7m in seed funding. Hivers and Strivers led, and was joined by Array Ventures, WTI, PenFed Foundation and Zag Capital. www.enddumblaundry.com
• Spexi, a Canadian "fly to earn" aerial imagery collection startup, raised $5.5m in seed funding led by Blockchange Ventures. https://axios.link/3T1XRmt
🚑 Hume AI, a New York-based clinical communication research company, raised $3m from the investment arm of Northwell Health. www.hume.ai
🚑 Arcascope, a Chantilly, Va.-based health tracking startup, raised $2.85m in seed funding led by Supermoon Capital. https://axios.link/3ycozkn
• Spleet, a Nigerian property management tech startup, raised $2.6m in seed funding. MaC VC led, and was joined by Noemis Ventures, Plug and Play Ventures, Assembly Funds, Ajim Capital and Francis Fund. https://axios.link/3Rzw5MM
🚑 ZenQMS, an Ardmore, Pa.-based provider of electronic quality-management SaaS for life sciences, raised funding from Susquehanna Growth Equity. www.zenqms.com
Private Equity Deals
• Aztec Software, a portfolio company of NexPhase Capital, acquired iGrad, a San Diego-based financial literacy platform. www.aztecsoftware.com
• Baring PE Asia offered to buy DXC Technology (NYSE: DXC), an Ashburn, Va.-based IT services provider with a $6.3b market cap, per Bloomberg. https://axios.link/3ebnsKY
• Blackstone is in talks to buy at least part of Emerson Electric's (NYSE: EMR) commercial and residential solutions unit, per Bloomberg. https://axios.link/3fJfZTM
• Brookfield Asset Management is in advanced talks to buy Hong Kong-based clothing label maker Trimco Group from Affinity Equity Partners for upwards of $1b, per Bloomberg. https://axios.link/3CbPg9L
• Dark Horse Consulting, a Walnut Creek, Calif.-based consultancy to the cell and gene therapy industry, raised growth equity from WestView Capital Partners. www.darkhorseconsultinggroup.com
• ESHA, a Salem, Ore.-based portfolio company of The Riverside Co., acquired FoodLogiQ, a Durham, N.C.-based provider of supply chain management software for restaurants and food retailers. FoodLogQ raised around $30m from firms like Tyson Ventures, Renewal Funds, Radius Capital Partners and Pontifax. www.esha.com
• GPF Capital acquired an 80% stake in Lezama Demoliciones, a Spanish provider of demolition, recycling and rehabilitation services for industrial soils. www.lezama.es
• GTCR said it won't bid for British identity management firm GB Group (LSE: GBG), which could have fetched around £1.3b. https://axios.link/3M7pRmd
🚑 Healthcare Linen Services Group, a Batavia, Ill.-based portfolio company of York Private Equity, acquired Reino Linen Service, a Gibsonburg, Ohio-based provider of health care linen solutions. www.healthcarelinensg.com
• Hg Capital acquired a majority stake in TrustQuay, a British tech provider to the trust, corporate and fund services markets, from Silverfleet Capital. www.trustquay.com
⚡ Manor Renewable Energy, a British offshore energy services firm backed by KKR, acquired Opus Marine, a German crew-transfer-vessel owner and operator. https://axios.link/3MbGhu6
• Nécessaire, a Culver City, Calif.-based maker of personal care and hair care products, raised funding from Cavu Consumer Partners, per WWD. https://axios.link/3M5GJKn
• StoneRidge Insurance Brokers, a Canadian portfolio company of CIVC Partners, acquired Deerborne Insurance, a Toronto-based full-service insurance brokerage. www.stoneridgeinsurance.ca
🚑 TPG closed its $2.2b acquisition of ClaimsXten, the claims editing business of Change Healthcare (Nasdaq: CHNG), per Axios Pro. https://axios.link/3rxLLWs
• Wren House agreed to buy a minority stake in Phoenix Tower International, a Boca Raton, Fla.-based mobile tower operator owned by Blackstone. https://axios.link/3ryDVvO
SPAC Stuff
• Movella, a San Jose, Calif.-based maker of sensors that "digitize movement," agreed to go public at an implied $537m enterprise value via Pathfinder Acquisition Corp. (Nasdaq: PFDR), a SPAC sponsored by HGGC and Industry Ventures. Movella has raised around $140m in VC funding from firms like Eastward Capital Partners, Kleiner Perkins, CGP Investment, Keytone Ventures, iD Ventures America, DAG Ventures, Streamlined Ventures, Korea Investment Partners and SK Telecom Americas. https://axios.link/3CA3rXI
• Digital World Acquisition Corp. (Nasdaq: DWAC) shares yesterday closed at their lowest price since the SPAC first announced its intention to merge with Trump Media & Technology Group, following the Elon Musk/Twitter news.
Liquidity Events
• Brinks Co. (NYSE: BCO) acquired NoteMachine, a British ATM network, for around $179m from Corsair Capital. www.notemachine.com
• Roper Technologies (NYSE: ROP) completed its $3.7b acquisition of Frontline Education, a Malvern, Pa.-based provider of K-12 administration software, from Thoma Bravo. www.frontlineeducation.com
• Q2 (NYSE: QTWO) acquired Sensibill, a Toronto-based expense management startup that had raised over $50m from firms like Radical Ventures, NAVentures, Information Venture Partners, Fastbreak Ventures and First Ascent Ventures. https://axios.link/3UYJYr3
• ServiceNow (NYSE: NOW) agreed to buy Era Software, a Seattle-based observability startup that had raised over $20m from Playground Global, Array Ventures, Foundation Capital, Modern Venture Partners and Uncorrelated Ventures. https://axios.link/3C2WZqA
More M&A
🎧 Audacy (NYSE: AUD) hired bankers to sell podcast studio Cadence13, per Axios. https://axios.link/3rulxnN
• Cie. de Saint-Gobain is seeking a buyer for Jewson, a British building materials supplier that has around £170m in EBITDA, per Bloomberg. https://axios.link/3CvzO9X
• Duolingo (Nasdaq: DUOL) agreed to buy Gunner, a Detroit-based animation and illustration studio. www.duolingo.com
• Philip Morris International (NYSE: PM) has offered unspecified concessions to EU regulators, in order to win approval for its $16b takeover of smokeless tobacco products maker Swedish Match (SWX: SWMA). https://axios.link/3Cz40AZ
• Société Générale is acquiring a majority stake in PayXpert, a London-based payment services firm. www.payxpert.com
It's Personnel
• Ray Dalio, founder of the world's biggest hedge fund manager, Bridgewater Associates, is giving up control after nearly 50 years. https://axios.link/3M98YYD
• Court Square Capital Partners announced a leadership transition plan that includes Chris Bloise being named president, Mike Delaney and Dave Thomas being named senior partners, Kevin White to managing partner and Joe Silvestri being named investment committee chair. The firm also promoted David Nguyen as co-head of health care and Jeff Vogel as head of tech. www.courtsquare.com
• Karolina Mrozkova joined Credo Ventures as a venture partner. She previously was with White Star Capital. www.credoventures.com
• Jean-Marc Prunet joined Cathay Capital as a partner. He was previously with Rothschild & Co., Eurazeo and Fondations Capital. https://axios.link/3V4AN8w
• Alayzain Rizavi joined Ridge Ventures as a principal. He previously was with Pelion Venture Partners. www.ridge.vc
Final Numbers
✔️ Thanks for reading Axios Pro Rata, and to copy editors Mickey Meece and Bryan McBournie! Please ask your friends, colleagues and iron ore miners to sign up.