Axios Pro Rata
March 23, 2023
⌚ Situational awareness: TikTok CEO Shou Chew testifies on Capitol Hill at 10am ET, in what's likely to be a futile effort to convince legislators that the social media app needn't be banned nor carved out of its Chinese parent company, ByteDance. Watch here.
Top of the Morning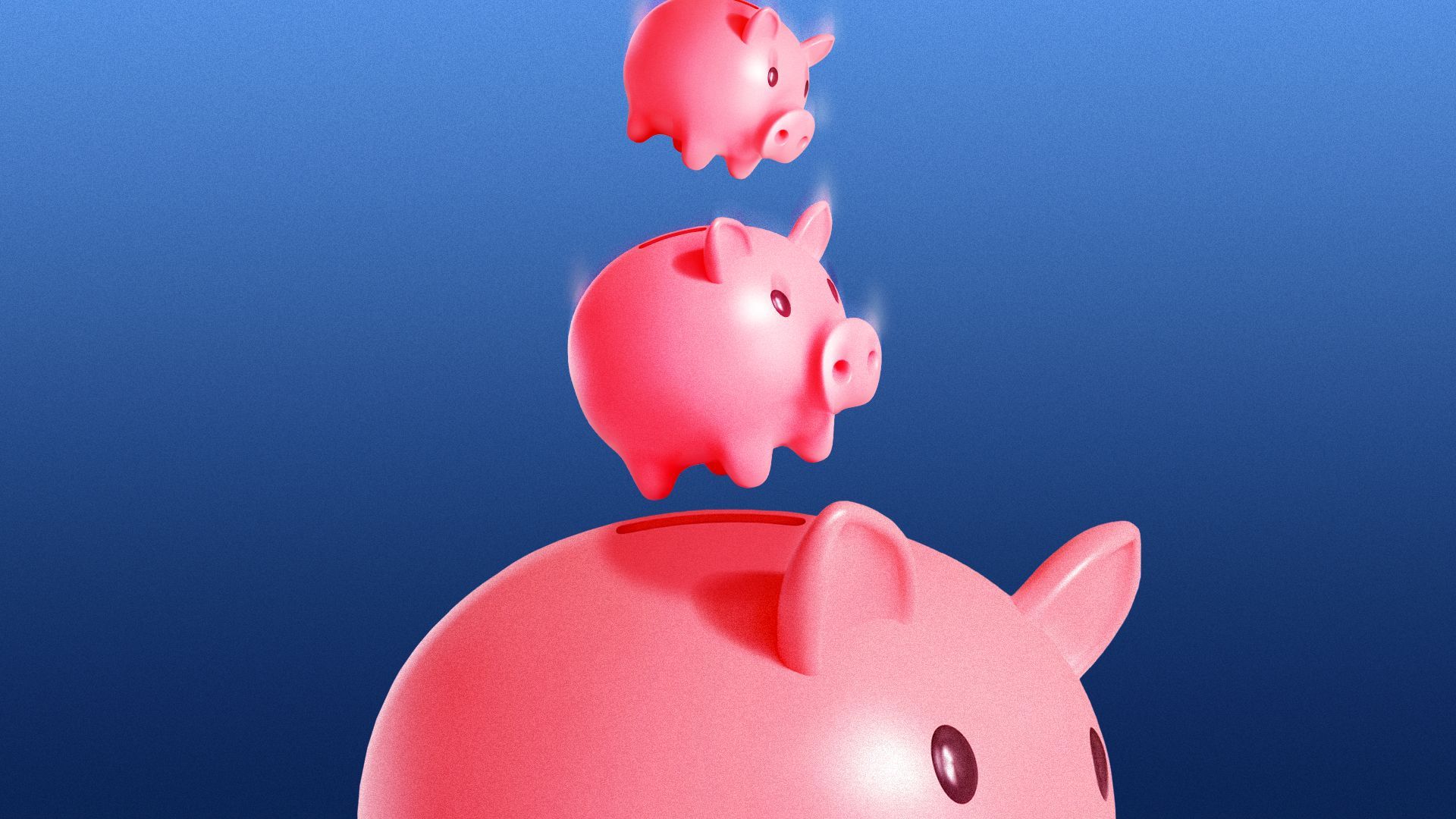 Silicon Valley Bank remains for sale, in whole or in pieces, with bids reportedly due tomorrow. But some of SVB's top bankers are already gone.
Driving the news: Stifel this morning announced that it's hired Jake Moseley, Matt Trotter and Ted Wilson as managing directors in its venture lending business.
Why it matters: While everyone's been focusing on the assets, some of SVB's rivals have been focusing on the people. And the people could be of greater long-term value.
What they're saying: Stifel CEO Ron Kruszewski tells Axios that venture lending, like wealth management, is heavily reliant on relationships.
"Senior secured loans, for example, can be more about doing business with the institution because they're more of a commodity," he argues. "That's different from what is needed to work with a company just getting started."
"I think there's a high probability that the venture lending market will change, because of what's happened, but that doesn't change the fact that venture needs banking and lending services."
The bottom line: The longer it takes for the FDIC to resolve ownership of SVB, the less value it may have.
The BFD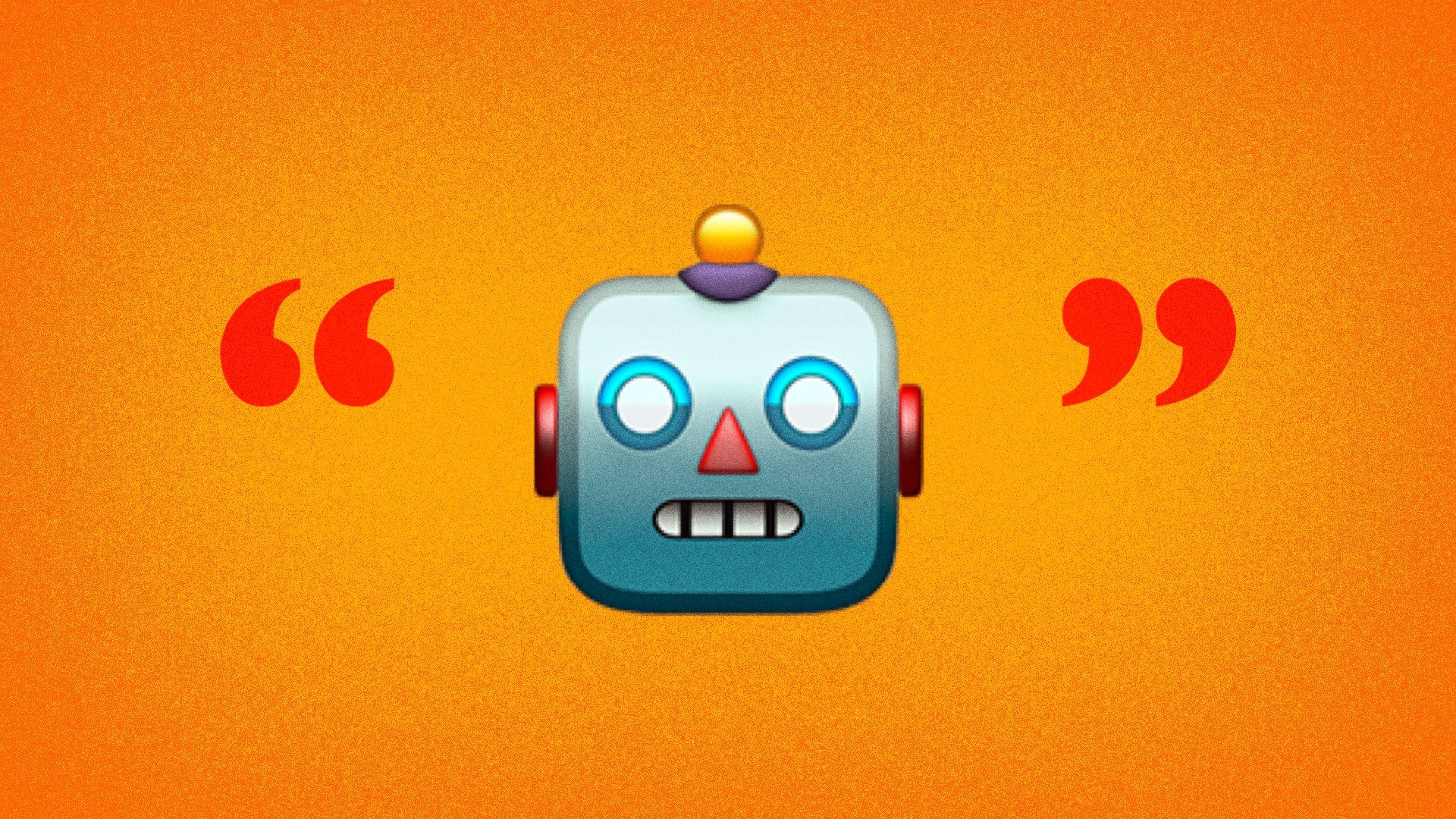 Character.ai, a personalized AI chatbot developer, raised $150 million led by Andreessen Horowitz at a $1 billion post-money valuation.
Why it's the BFD: The company seeks to provide "everyone on Earth with their own AI," from everything from entertainment to information to emotional connection. Sure that sounds like science fiction, but so did the idea of everyone having a supercomputer in their pocket.
The eventual monetization plan is direct-to-consumer subscription fees.
Character.ai tells Axios that users already have sent its AI characters — some of which include real-life celebrities and fictional characters — more than 2 billion messages, including 1 billion in just the last month.
Other investors include Nat Friedman, Elad Gil, SV Angel and A Capital. The Menlo Park, Calif.-based company previously raised around $40 million, mostly from individual investors.
Look ahead: Don't be surprised to see this round get extended soon with strategic investors, perhaps including one that can provide the company with compute power (e.g., Microsoft/OpenAI). The FT previously reported the total round size would be between $200 million and $250 million, so this appears to be just the initial, VC portion.
Quotable: "There are some overlaps, but we're confident Google will never do anything fun. Because we worked there." — Daniel De Freitas, co-founder and president of Character.ai, when asked by Axios about Google's new Bard chatbot
Venture Capital Deals
• Kredivo, a provider of credit to underbanked consumers in Indonesia and Vietnam, raised $270m in Series D funding. Mizuho Bank led, and was joined by insiders Square Peg Capital, Jungle Ventures, Naver Financial Corporation, GMO Venture Partners and Openspace Ventures. https://axios.link/3TE6zZJ
• IntegrityNext, a Munich-based provider of ESG compliance software for suppliers, raised €100m from EQT Growth. https://axios.link/3lyCzSe
• Kream, a South Korean reselling platform for luxury goods, raised $168m in Series C funding at a $742m valuation. Return backer Altos Ventures led the round, and was joined by Naver, SoftBank Ventures Asia, Mirae Asset Capital, Samsung Securities and Axiom Asia. https://axios.link/3JL4mXU
🚑 Cognito Therapeutics, a Cambridge, Mass.-based biotech focused on CNS diseases, raised $73m in Series B funding. FoundersX Ventures led, and was joined by Alzheimer's Drug Discovery Foundation, Starbloom Capital, IAG Capital and WS Investment Co. www.cognitotx.com
🚑 Janus Health, a Brooklyn, N.Y.-based revenue cycle management company, raised $45m from Enhanced Healthcare Partners, per Axios Pro. https://axios.link/3TzjdJa
• ID Finance, a Spanish financial wellness app, raised €30m in convertible funding led by Kingsway Capital. https://axios.link/3ly1PIl
• Workera, a Palo Alto, Calif.-based enterprise upskilling platform, raised $23.5m in Series B funding. Jump Capital led, and was joined by insiders NEA, Owl Ventures, AI Fund and Sozo Ventures. https://axios.link/3Zc62z0
• Britive, a Glendale, Calif.-based cloud identity security platform, raised $20.5m in Series B funding. Pelion Venture Partners led, and was joined by Liberty Global Ventures, Crosslink Capital and One Way Ventures. https://axios.link/3JI1BGy
• Vue Storefront, an SF-based frontend e-commerce infrastructure startup, raised $20m in Series A extension funding. Felix Capital led, and was joined by insiders Creandum, Earlybird and SquareOne. https://axios.link/3ngOWTk
• Clerk, a provider of front-end identity simplification tools for developers, raised $15m in Series A funding led by Madrona. https://axios.link/3LKMO0G
• CodiumAI, an Israeli code integrity solution, raised $11m in seed funding co-led by Vine Ventures and TLV Partners. https://axios.link/407KYv3
⚡ Lun, as Danish maker of electric heat pumps, raised €10.3m in seed funding from Norrsken VC, Partech, Lowercarbon Capital, MCJ Collective and Fundamental. https://axios.link/3TEl6o6
• Gryfyn, a custodial wallet joint venture between Animoca Brands and Hex Trust, raised $7.5m from Liberty City Ventures, Leadblock Partners, Mind Fund and GameFi Ventures. https://axios.link/3Jv5vT8
• Turnkey, a maker of private key infrastructure for crypto developers, raised $7.5m in seed funding. Sequoia Capital led and was joined by Variant and Coinbase Ventures. www.turnkey.io
• CrossX, a crypto trading venue, raised $6.35m in seed funding from Two Sigma, Flow Traders, Wintermute Ventures and Nomura's Laser Digital. https://axios.link/3LIMCyW
• Rwazi, a market intelligence platform for emerging markets, raised $4m in seed funding. Bonfire Ventures led, and was joined by Newfund Capital and Alumni Ventures. https://axios.link/3TAWzA8
🚑 Thoughtfull, a Singapore-based digital mental health startup, raised $4m in seed funding. Temasek affiliate Sheares Healthcare Group led, and was joined by Vulpes Investment Management and The Hive Southeast Asia. https://axios.link/3LNUtuX
• Appbrew, an SF-based mobile app building platform for marketers, raised $2m in seed finding led by Accel. https://axios.link/4076IY1
• Daimon Labs, developer of the "Brooklyn" large language model chatbot, raised $1.5m in pre-seed funding. LDV Capital led, and was joined by Data Community Fund and Myelin VC. https://axios.link/3z0yFou
Private Equity Deals
• Toshiba (Tokyo: 6502) accepted a $15b takeover offer from a consortium led by Japan Industrial Partners. https://axios.link/42tZzmd
• Ardian (Milan: INW) is considering a take-private bid for INWIT, Italy's largest telecom tower operator which has an €11b market cap, per Reuters. https://axios.link/3lFRUQT
• Exigent, a Reston, Va.-based portfolio company of Huron Capital, acquired two union labor companies: JPG, a Jessup, Md.-based plumbing, mechanical and HVAC services provider; and ThermaServe, a Jacksonville, Fla.-based provider of chiller repair, retrofit and maintenance services.
SPAC Stuff
• Digital World Acquisition Corp. (Nasdaq: DWAC), the SPAC seeking to buy Truth Social parent company Trump Media & Technology Group, has fired chairman and CEO Patrick Orlando. https://axios.link/3JDuQKF
⚡ Force Pressure Control, a Seguin, Texas-based provider of pressure control solutions to oilfield companies, agreed to go public at an implied $240m enterprise value via Stratim Cloud Acquisition Corp. (Nasdaq: SCAQ). https://axios.link/40vybCg
Liquidity Events
• JPMorgan (NYSE: JPM) agreed to buy Aumni, a Salt Lake City-based investment analytics platform for private markets. Aumni raised around $230m in VC funding from JPM, Pelion Venture Partners, WndrCo, Citadel Securities, Invesco Private Capital, Vanderbilt University, Kera Capital and insiders SVB Financial, DLA Piper, Next Frontier Capital, Kickstart Fund, First Trust Capital Partners and Mercato Partners https://axios.link/3Z8l35c
More M&A
⚽ Apple (Nasdaq: AAPL) is weighing a bid for English Premier League streaming rights, per Bloomberg. https://axios.link/3nfSipV
• Extra Space Storage (NYSE: EXR) is considering a takeover offer for Life Storage (NYSE: LSI), which recently rejected an unsolicited $11b all-stock takeover offer from rival Public Storage (NYSE: PSA), per Bloomberg.
• Franchise Group (Nasdaq: FRG), parent company of The Vitamin Shoppe, announced the receipt of a $1.46b takeover offer from an undisclosed suitor. https://axios.link/3JYEIzV
• Horizon Roads is seeking to sell up to 55.5% of ConnectEast Group, operator of Australia's second-busiest toll road, per Bloomberg. The deal could fetch up to A$2.5b. https://axios.link/3ngQRY2
• The Messenger, a new media venture from Jimmy Finkelstein, acquired The Grid, a Washington, D.C.-based media startup. As part of the deal, UAE-based International Media Investments will make a minority investment in The Messenger's parent company, JAF Communications.
• Playtika (Nasdaq: PLTK) ended its €689m takeover pursuit of Rovio, the listed Finnish gaming company known for its Angry Birds franchise.
⚡ Sembcorp Industries of Singapore is seeking a buyer for its waste management unit, which could fetch up to $700m, per Bloomberg. https://axios.link/3yWqCJa
• WPP (LSE: WPP) acquired influencer marketing agency Goat. www.wpp.com
Fundraising
• Ares Management and Mubadala launched a joint venture to invest in credit secondaries, with initial aims to invest $1b. https://axios.link/40snujV
⚡ Excelsior Energy Capital, an Excelsior, Minn.-based midmarket PE firm, held a $502m first close on its second flagship fund, which is targeting a total of $750m. www.excelsiorcapital.com
• JPMorgan signed a strategic partnership with advisory firm Campbell Lutyens, to work together on GP-led secondaries. https://axios.link/3lB5LrO
• Symphony Technology Group raised $4.2b for its seventh flagship fund focused on software and software-enabled tech services companies. www.stg.com
• Vertu Capital, a Canadian PE firm focused on enterprise software, raised more than C$300m for its debut fund. https://axios.link/3ltYDgZ
• Vibe Capital, a VC firm led by Ankur Nagpal, reduced the size of its already raised debut fund to $40m from $70m. https://axios.link/3JYY3Rz
It's Personnel
• Citigroup named Robin Rousseau and Barry Weir as co-heads of European M&A, succeeding the departing Alison Harding-Jones. https://axios.link/42vGz6I
Final Numbers
Crypto prices have been a beneficiary of SVB's collapse and the ensuing banking sector crisis, with some investors apparently viewing tokens as safer than bank-deposited cash.
Gold prices have experienced a similar spike.
Caveat: Crypto prices took a bit of a late-night tumble not reflected in the above chart, after Coinbase disclosed the receipt of a Wells Notice from the SEC. Or maybe everyone was just upset about the unrelated crypto charges against Justin Sun, Lindsay Lohan, et. al.
Thanks for reading Axios Pro Rata, and to copy editors Mickey Meece and Bryan McBournie! Please ask your friends, colleagues and imaginary friends to sign up.