Axios Pro Rata
April 12, 2017
Top of the Morning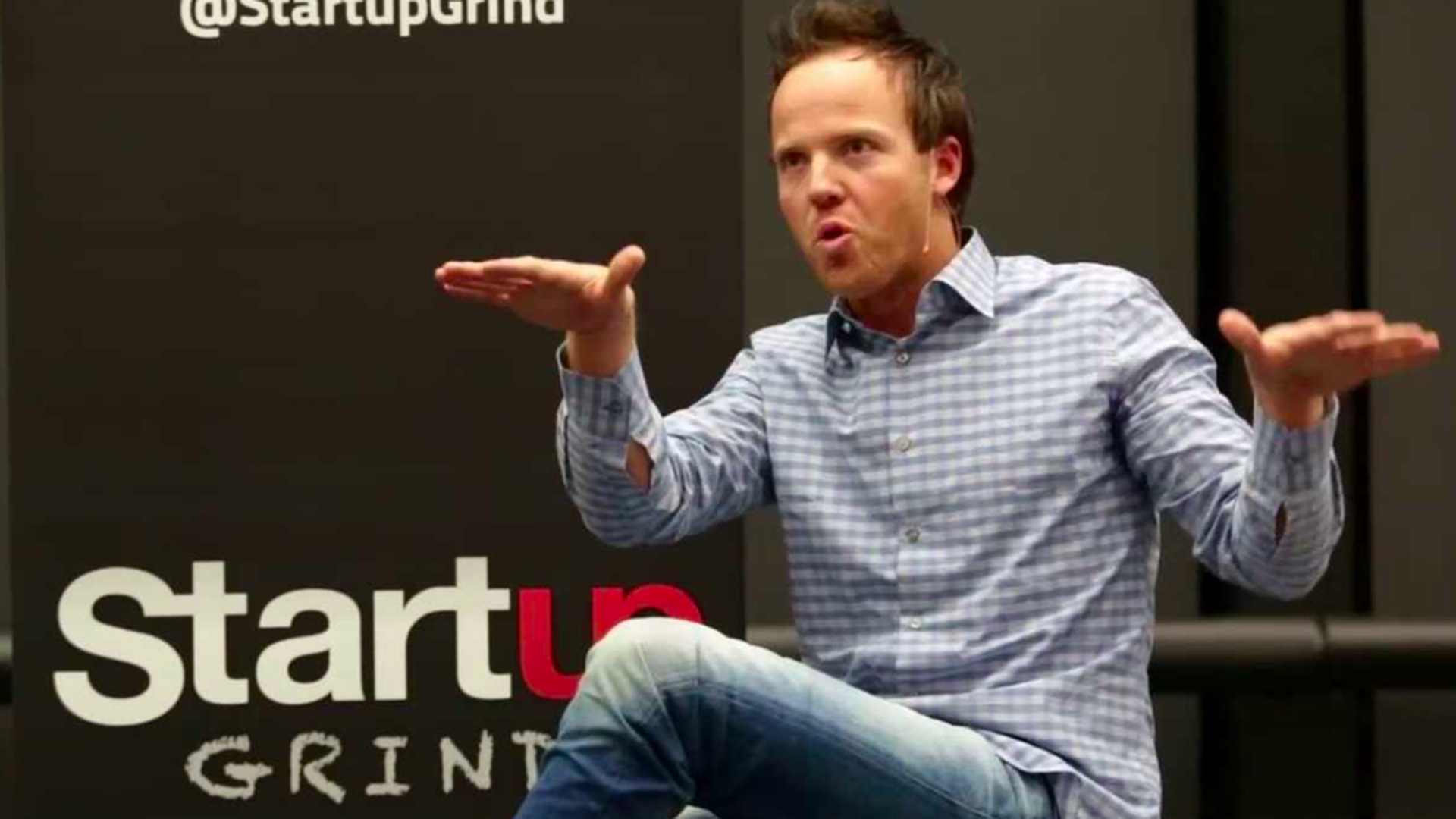 Qualtrics, a Utah-based provider of corporate survey and analytics technology, today announced $180 million in new VC funding at a $2.5 billion pre-money valuation. Consider this a pre-IPO round, with Qualtrics expecting to hit the public markets within 18 months. Some notes:
Income statement: Qualtrics, which has been cash-flow positive almost since its 2002 founding, expects to do $250 million in revenue this year.
Short cap table: Qualtrics didn't raise its first round of funding until it was 10 years-old, and still has just three institutional investors (Accel, Insight Venture Partners and Sequoia Capital). It considered taking money this time from a mutual fund or other crossover investors, but Smith: (1) Isn't sure there's evidence that such investments actually aid in IPO purchasing; (2) Didn't necessarily want to spend valuable time pitching the company: "I think we've raised a total of $400 million in a week's worth of work… We're super fortunate, but it also reflects how we bootstrapped and waited a long time before raising outside money."
Culture wars: Smith, who has five children, has worked hard to build a family-friendly culture at Qualtrics, as best-profiled last fall by Fortune. But he also realizes that what works best in the Utah HQ (which features an ice cream parlor) isn't necessarily right for its large office in Dublin (which features a Guinness pub). More broadly, Smith argues that the Silicon Valley talk of yearning to "go back to the basement" is reflective of young founders who got to begin their professional lives on the ground floor:"Those of us who really started in the basement and went through that culture know that it freaking sucked... We had great ideas that we couldn't execute on because nobody knew who we were. The idea of going back to that is just the cruelest hamster wheel. We've worked very long and very hard to not go back to the basement, and we want to make sure our culture is better than that, in everything we do, from food to benefits."
• Deal hail: Lyft yesterday announced that it has closed out its new $600 million funding round (all primary) at a $7.5 billion valuation. New investors included KKR, AllianceBernstein, PSP Investments and Baillie Gifford. The name that jumped out at me there is KKR, namely because it has passed on so many prior opportunities to invest in the ride-hail space ― not only in Lyft (where KKR had engaged in due diligence on the prior two rounds), but also in larger rivals like Uber and Didi. So I spoke with KKR partner Vini Letteri. Takeaways:
Timing: "We did have a lot of earlier chances, but we weren't very well set up as a firm before the TMT growth practice was set up 18 months ago… I also think the regulatory environment is more certain now. Outside of a few geographies, ride-sharing is a generally accepted part of the economy." Discussions between Lyft and KKR on this new round began before Uber's recent travails, and "didn't play a role in our desire to invest."
Positioning: He believes that this is a multi-player market, and Letteri thinks that Lyft "being a healthy number two player still makes this an incredibly valuable company… For us, the investment is not predicated on them getting to 50% share or anything."
Investment thesis: Letteri acknowledges the autonomous future, but argues that the networks and operating systems and network will be more important pieces to the stool than vehicle manufacturing. Lyft is on the network side.
Future: Lyft has talked about international expansion, but Letteri believes that it will mostly be via partnership models that could involve technology licensing. In other words, you wouldn't see Lyft-branded rides in other countries, save outside of nearby markets like Canada. He also believes that an IPO is the most likely exist outcome for KKR, and that there would be some tangible value to hitting the public markets ahead of Uber.
• Recommended reading: Speaking of ride-hailing, Kia has put together a great timeline of the Uber-Waymo fight, for those who haven't been able to keep track (i.e., most of us). Find it here.
The BFD
Blink Health, a New York-based generic and prescription medication purchasing platform, has raised $90 million in Series B funding led by existing shareholder 8VC.
Why it's the BFD: This is all about lowering drug prices, with Blink using its user scale and platform transparency to negotiate better prices. It has shown substantial traction on from all three user groups (patients, pharmacies and drug-makers), but also has experienced some setbacks, like its recent pull-out from the Walgreens network after failed contract renewal negotiations.
Bottom line: "Drug giant Eli Lilly just started using Blink Health this year to give patients discounts on Lilly's insulin drugs. Enrique Conterno, president of Lilly's diabetes division, told me the initial number of Blink Health users was lower than he had expected, but people are still likely to save 40% on their insulin with the program. Lilly views programs like Blink Health as necessary now because people in high-deductible plans are often exposed to the high list prices of drugs." ― Bob Herman, Axios
Venture Capital Deals
• NetEase Cloud Music, a Chinese online music platform, has raised around $108 million in Series A funding at a $1.16 billion valuation. Shanghai Media Group led the round, and was joined by Mango Cultural and Creative Industry and CICC Jiatai Fund. http://bit.ly/2p5civD
• Peloton Technology, a Mountain View, Calif.-based developer of connected and automated vehicle technology for freight transportation, has raised $60 million in Series B funding. Omnitracs led the round, and was joined by B37 Ventures, Misui USA, Shlumberger, US Venture, Breakthrough Fuel and return backers Intel Capital, DENSO International America, BP Ventures, Lockheed Martin, Nokia Growth Partners, UPS Strategic Enterprise Fund, Volvo Group, Sand Hill Angels, Band of Angels and Birchmere Ventures. www.peloton-tech.com
• ALung Technologies, a Pittsburgh-based maker of lung assist products, has raised $36 million in Series C funding co-led by Philips and UPMC. Existing shareholders include Abiomed, The Accelerator Fund, Allos Ventures, Birchmere Ventures, Blue Tree Ventures, Eagle Ventures, Riverfront Ventures, West Capital Advisors. http://bit.ly/2o42Ip7
• Plume, a Palo Alto, Calif.-based maker of a Wi-Fi network extender that can be operated via smartphone app, has raised $27.5 million of a new VC funding round that could add another $10 million. Comcast led the round. Existing backers include Jackson Square Ventures, Spark Capital and Liberty Global Ventures. http://bit.ly/2ptoDGo
• Metamaterial Technologies, a Canadian developer of smart optical materials, has raised C$8.3 million in Series A funding led by Radar Capital. www.metamaterial.com
• Simple Contacts, maker of a vision test app, has raised $8 million in Series A funding. Goodwater Capital led the round, and was joined by Notation Capital, Autonomous Ventures and individual angels. http://for.tn/2omDEuj
• FretLink, a French SaaS marketplace for freight transportation, has raised €6 million in new VC funding from Daphni, Elaia Partners and Breega Capital. http://tcrn.ch/2o3qGke
• Beamery, a UK-based developer of recruitment CRM software, has raised $5 million in new VC funding led by Index Ventures. http://bit.ly/2onQU3C
• Cleanly, an on-demand dry cleaning and laundry service, has raised $5 million in Series A funding. AddVenture led the round, and was joined by Millhouse Capital and return backers Altair Capital and Initialized Capital. http://tcrn.ch/2ppz25V
• Virtualitics, a Pasadena, Calif.-based developer of data visualization and analytics tools for AR/VR developers, has raised $4.4 million in new VC funding led by the Venture Reality Fund. http://bit.ly/2oTgmQ5
• Smart Sparrow, a San Francisco and Australia-based provider of an instructional design and courseware platform, has raised $4 million in new VC funding from Moelis Australia Asset Management, OneVentures and Uniseed. http://bit.ly/2oUWXOy
• SoxHub, a La Palma, Calif.-based provider of Sarbanes-Oxley compliance software, has raised $3.6 million in Series A funding from undisclosed investors, per an SEC filing. www.soxhub.com
• Popular Pays, a Chicago-based influencer marketing startup, has raised $3.1 million in new Series A funding (bringing the round total to $5.2m). GoAhead VC led the round, and was joined by Pallasite Ventures and Hyde Park Angels. http://tcrn.ch/2pnpHvv
• Full Harvest, a San Francisco-based startup focused on reducing agricultural food waste, has raised $2 million in seed funding from Wireframe Ventures. BBG Ventures, Early Impact Ventures, Impact Engine, Radicle, Astia and Joanne Wilson. http://tcrn.ch/2osBoU6
• Darkstore, a San Francisco-based provider of 1-hour and same-day delivery fulfillment solutions for ecommerce companies, has raised $1.4 million in seed funding from Pivot North. http://tcrn.ch/2o68Q00
• First Circle, a Philippines-based online lending platform for SMEs, has raised $1.3 million in new VC funding from Accion Venture Lab and Deep Blue VC. http://tcrn.ch/2onYj1k
Private Equity Deals
• Alpine Investors has acquired Minute Menu Systems, a Richardson, Texas-based provider of management software for child and adult care food programs. No financial terms were disclosed. www.minutemenu.com
• PAS, a Houston-based provider of industrial control system cybersecurity and asset reliability solutions, has raised $40 million in growth equity funding from Tinicum. http://bit.ly/2nAe9bW
• Refresco Group, an Amsterdam-listed soda and juice bottler, has rejected a €1.4 billion takeover offer from PAI Partners, which reportedly is considering a revised bid. https://bloom.bg/2o4rKDM
Public Offerings
• MBK Partners is prepping a Seoul IPO for ING Life Insurance, after failing to sell the company to Chinese suitors due to geopolitical tensions. http://s.nikkei.com/2oosXax
• Ovid Therapeutics Inc., a New York-based developer of therapies for rare and orphan brain diseases, has filed for an $86 million IPO. It plans to trade on the Nasdaq under ticker symbol OVID, with Citi listed as left lead underwriter. The company in 2015 raised a $75 million Series B round led by Fidelity, which was joined by Sanofi-Genzyme BioVentures, Tekla Capital Management, Sphera Global Healthcare Fund, Jennison Associates, Redmile Group, Cormorant Asset Management and DoubleLine Equity Healthcare Fund. www.ovidrx.com
Liquidity Events
• First Reserve has agreed to sell Navigator Energy Services, a provider of pipeline services in the Permian Basin in West Texas, to NuStar Energy (NYSE: NS) for around $1.48 billion. http://reut.rs/2nDR9IZ
More M&A
• British American Tobacco (LSE: BATS) has agreed to acquire some cigarette brands of Bulgaria's Bulgartabac for more than €100 million. http://bit.ly/2pt2Vm6
• ClubCorp (NYSE: MYCC), one of America's largest private golf course owners and operators, said that it will no longer pursue strategic alternatives and that CEO Eric Affeldt will step down. http://reut.rs/2p56VfY
• Magic Leap has acquired FuzzyCube Software, a Dallas-based gaming studio, according to Business Insider. http://read.bi/2opokyT
Fundraising
• Dyal Capital Partners has agreed to acquire a 10% interest in the management company of TSSP, the credit investment affiliate of TPG Capital. No financial terms were disclosed. http://on.wsj.com/2o38EhT
It's Personnel
• Mark Knight has joined Pillarstone, a KKR-sponsored platform to buy and manage non-core bank assets in Europe, as a partner and general counsel. He previously was with law firm Kirkland & Ellis. http://reut.rs/2oyyZro
• Patrick Kwan has joined HNA Group of China as chief investment officer. He previously was co-head of Asia-Pacific investment banking with Barclays. http://bit.ly/2o4vW6u
• Alexander Lim has joined Mizuho Americas as a San Francisco-based managing director of healthcare investment banking. He previously was in a similar role at Oppenheimer & Co. www.mizuhoamericas.com
• Greenlight Capital today nominated a slate of three new directors for the board of General Motors, in which it holds less than a 1% stake. They include Leo Hindery (managing partner of InterMedia Partners) and William Thorndike (founder and managing director of Housatonic Partners).
• Bessemer Venture Partners has promoted Talia Goldberg to vice president. She joined the firm in 2012. www.bvp.com
• Polaris, a European private equity firm, has promoted Rune Gornitzka to associate partner, Simon Wille to associate director and Joachim Satchwell to associate. www.polarisequity.dk
Final Numbers