Axios Pro Rata
October 06, 2017
Top of the Morning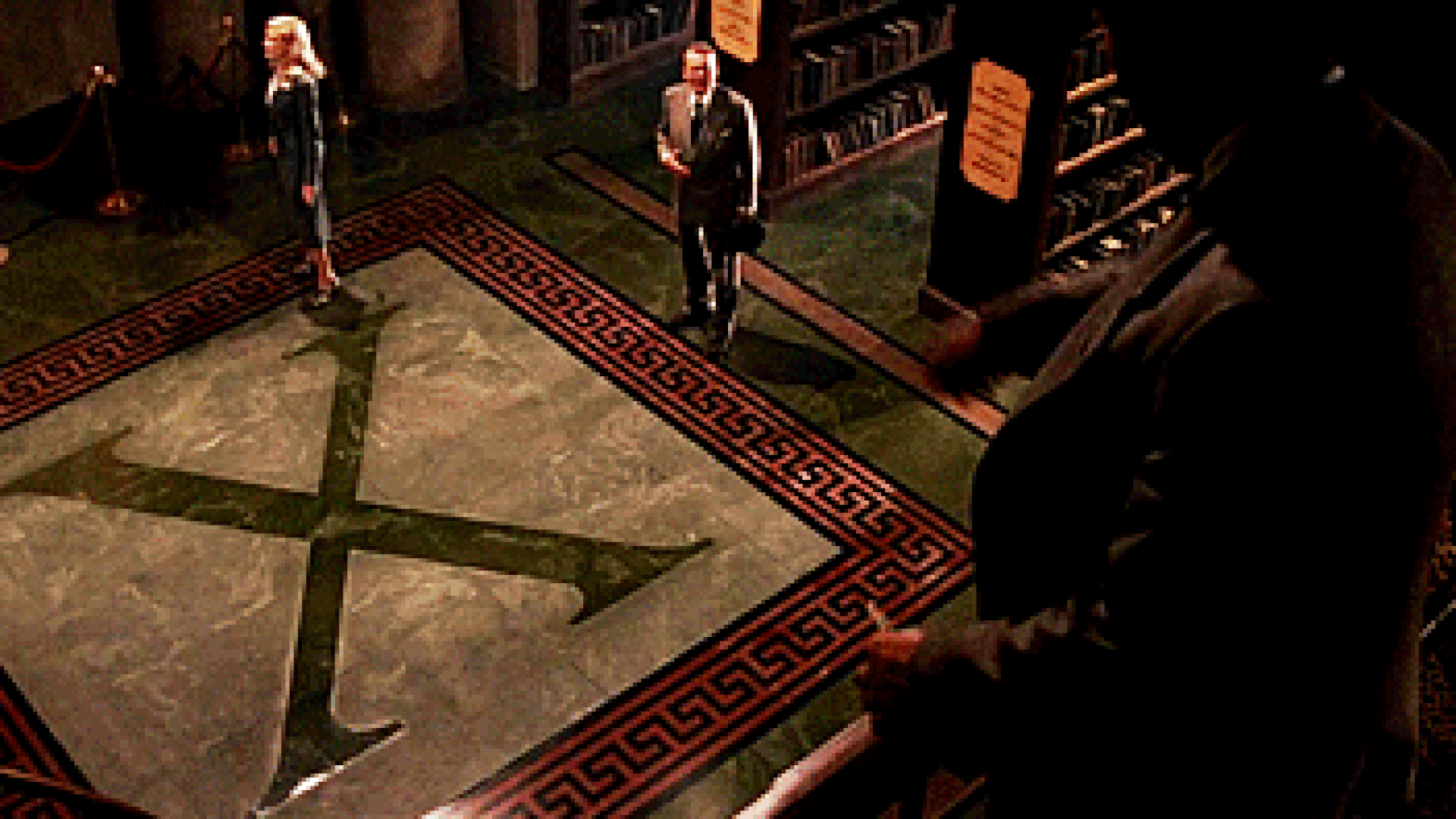 The last time I discussed X Fund, the VC firm's co-founders were in the midst of a skirmish that had included "employee firings, name-calling, bank account freezes and even a restraining order request." It really appeared that the only question was if X Fund wanted to be buried or cremated.
But X Fund is back, after Patrick Chung and Hugo Van Vuuren privately settled their legal differences. Chung has remained with X Fund, which quietly secured some new LP commitments and has added a new partner. Van Vuuren has moved on, with a source saying that he's mostly traveling and advising enterprise venture fund Work-Bench.
What: X Fund focuses on seed-stage investments in startups based on research done at universities like Stanford and Harvard.
Fund details: X Fund 2 originally raised $100 million, but later got slashed in half. Chung says it's now a bit over $70 million, thanks in part to a new commitment from UK-based Future Planet Capital. Same investment period, which expires at the end of 2019.
Partner details: The new addition is Brandon Farwell, who first met Chung while the former was with DFJ and the latter with NEA. Farwell's most recent stop with with the much-maligned Rothenberg Ventures (no, he and Mike still aren't on speaking terms), but says his long history with Chung got him comfortable entering another situation that has major hair on its history. The pair also say they are equal partners, something that became the crux of the dispute between Chung and Van Vuuren. Chung adds that there could be a third partner added, as X Fund is seeking someone on the ground at Harvard (where Van Vuuren used to roam), although that position also could become more scout-like.
• Qué? Sarah Sanders yesterday was asked about the confusion over White House policy on Puerto Rico's municipal debt, to which she basically echoed Mick Mulvaney: "There's a process for how to deal with Puerto Rico's debt, and it will have to go through that process."
Chau: One firm that bet big on Puerto Rico bonds was MatlinPatterson, but Bloomberg reports that it's now unwinding its entire distressed debt biz after a major investor bailed.
Expert voices: Axios asked five experts to weigh in on what is needed to rebuild.
• Power play: Investors in natural gas and renewables are sweating an Energy Dept proposal that could effectively improve price competitiveness of coal and nuclear, although Rick Perry still needs to win over regulators. More energy:
Puerto Rico's governor is intrigued by Elon Musk's suggestion that Tesla could help rebuild the island's power grid via solar and battery systems.
Some activists are upset that shale drilling companies have been tying executive bonuses to new drilling outlays, when the extra supply dampens prices and, arguably, shareholder returns. Per Reuters: " The 10 biggest U.S. shale producers paid their chief executives $2.2 billion over the past decade despite shareholder returns of 1.7%."
• Health scare: Community Health Systems (NYSE: CYH) recently sold off 30 hospitals, but Axios' Bob Herman dug into the numbers and found that, at least for some of those facilities, the actual numbers didn't match what CHS execs claimed.
• Yup, we'll be publishing on Monday. Have a great weekend!
The BFD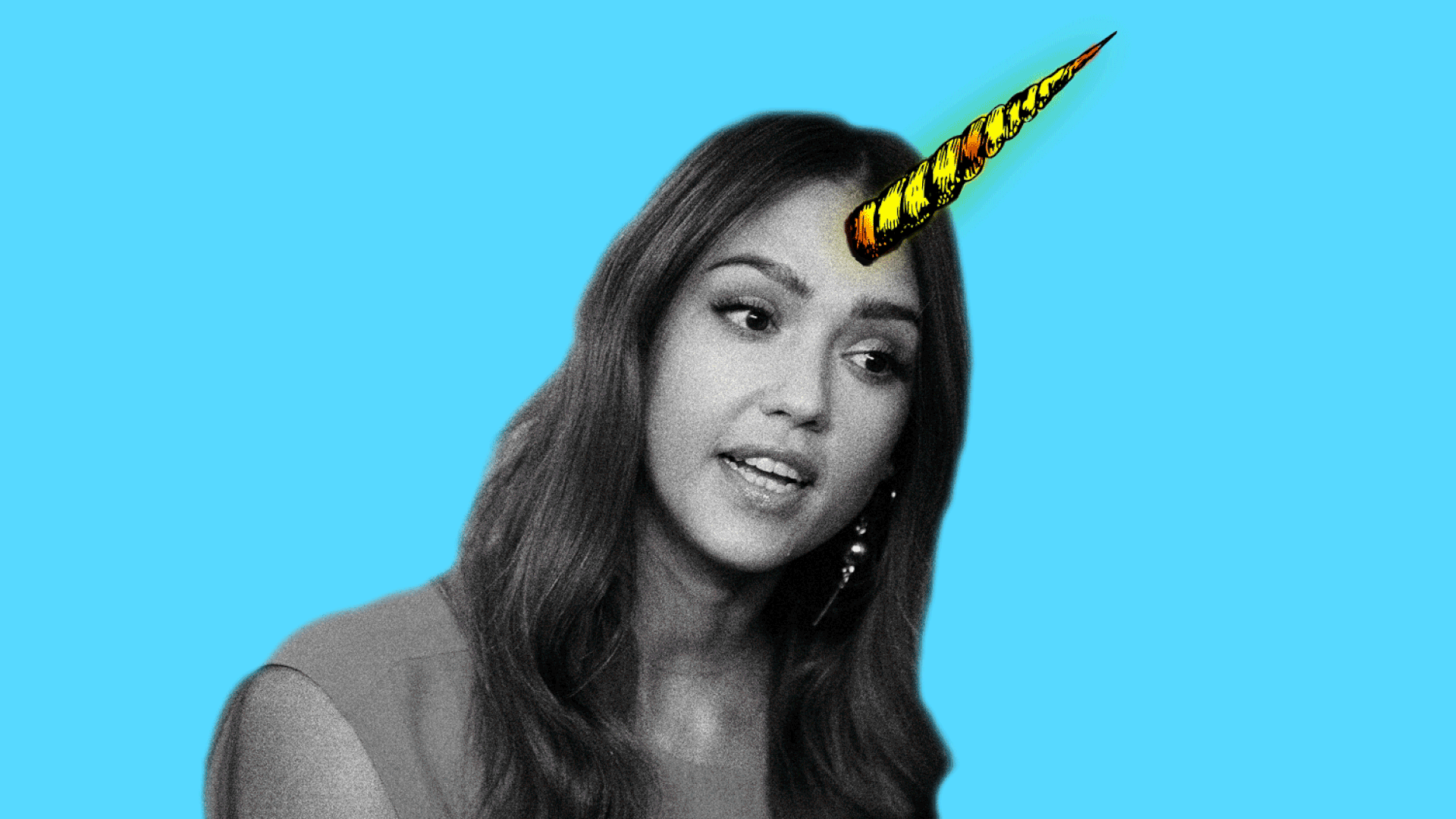 The Honest Company, the all-natural home products maker co-founded by Jessica Alba, is raising up to $75 million in Series E funding at a share price that is 57% lower than its Series D round two years ago. The deal would slash Honest Co.'s valuation to below $1 billion (post-money), after having been worth around $1.7 billion the last go-around.
Why it's the BFD: Because this is the headline risk of a consumer-facing company aggressively touting its unicorn valuation on magazine covers. That said, down-rounds sometimes can prove beneficial in the long run.
Primary source: Honest's share authorization form, filed last week in Delaware (via CBInsights)
What happened? The devaluation is born of three things: (1) The disappearance of Unilever as a possible acquirer, when it instead went with Dollar Shave Club (for direct-to-consumer) and Seventh Generation (for "green" household goods). (2) A controversy over certain product ingredients, and a subsequent CEO switch that saw the operational departure of co-founder Brian Lee. (3) Irrational/aggressive exuberance in prior pricing, enhanced by mutual fund money.
Bonus blurb: One of those mutual fund backers was Fidelity, which still hadn't marked down its Honest Co. shares as of its late September valuation report. Keep that in mind next time you read a breathless story about how Fidelity or another mutual fund has revalued its shares (up or down) in a VC-backed startup in the absence of a new financing.
Venture Capital Deals
🚑 Visterra, a Cambridge, Mass.-based drugmaker whose lead candidate is focused on influenza, has raised $23.6 million in new Series C funding. Serum Institute of India, CTI Life Sciences and Allegheny Financial were joined by return backers The Bill & Melinda Gates Foundation, Merck, Polaris Partners and Flagship Pioneering. http://axios.link/Ne39
• Seasoned, a San Francisco-based professional networking platform for foodservice workers, has raised $20 million in Series A funding led by TPG Growth. www.seasoned.co
• QuanticMind, a Redwood City, Calif.-based predictive ad management platform, has raised $20 million in Series B funding. Foundation Capital led the round, and was joined by Safeguard Scientifics and Cervin Ventures. www.quanticmind.com
• Gobble, an on-demand meal kit delivery service, has raised $15 million in Series B funding. Khosla Ventures led the round, and was joined by return backers Andreessen Horowitz, Initialized Capital and Trinity Ventures. http://tcrn.ch/2xWPErp
🚑 Cardiologs Technologies, a Paris-based developer of EKG analysis technologies, has raised $6.4 million in Series A funding from Idinvest, ISAI, Kurma Partners, Partech Ventures and Bpifrance. http://axios.link/Jqii
🚑 Bioarray Genetics, a Farmington, Conn.-based personalized oncology startup, has raised $4 million in Series B funding from Quark Venture and GF Securities. www.bioarray.us
• Home61, a Miami-based platform aimed at middle-class buyers and renters, has raised $4 million in seed funding led by FF Angel. http://tcrn.ch/2xklfpD
• Party Slate, a Chicago-based online community for party planners, has raised $3 million in seed funding led by Hyde Park Venture Partners. http://axios.link/df6L
• FlyHomes, a Seattle-based real estate buyers' platform, has raised $2 million in Series A funding. Mark Vadon led the round, and was joined by Pritzker Group Venture Capital and Al Goldstein. The company also secured $2 million in debt financing. http://axios.link/ttYY
Private Equity Deals
• HUB International, a Chicago-based insurance brokerage owned by Hellman & Friedman, has acquired the assets of California-focused Costello & Sons Insurance Brokers for an undisclosed amount. Reuters reported in August that H&F is seeking a buyer for Hub International, which could be worth more than $7 billion. www.hubinternational.com
• Rhone Capital's talks to acquire the educational book publishing unit of Spain's Promotora de Informaciones (a.k.a. Prisa) have stalled out over pricing disagreements, per Bloomberg. Prisa now is considering a €400 million share sale. https://bloom.bg/2z0G0E1
Public Offerings
• Switch Inc., a Las Vegas-based provider of colocation and cloud services for large enterprises, raised $531 million in its IPO. The company priced 31.25 million shares at $17 per share (above $14-$16 range), and will trade on the NYSE under ticker symbol SWCH. Goldman Sachs was listed as left lead underwriter. Switch reports $35 million of net income on $181 million in revenue for the first half of 2017. Shareholders include Intel Capital. http://reut.rs/2hSQnpq
• TFM Group, a Dutch business services company owned by DH Private Equity, reportedly is preparing to launch a London float that could raise around £200 million at a £1 billion valuation. http://reut.rs/2y4XT6z
Liquidity Events
• Boeing (NYSE: BA) has agreed to acquire Aurora Flight Services, a Manassas, Va.-based developer of autonomous aerospace vehicles, from backers like Enlightenment Capital. No financial terms were disclosed. http://reut.rs/2xkVoOl
• Honeywell International (NYSE: HON) is pursuing a purchase of Evoqua Water Technologies, a Pittsburgh-based water treatment and services company that filed for an IPO earlier this week, per the WSJ. EWT is currently owned by AEA Investors and could be valued at around $3 billion in a sale (including debt). http://on.wsj.com/2fUwLRs
• Sika AG (Swiss: SIK) has acquired KVK Holding, a Czech construction materials manufacturer, from sellers like ARX Equity Partners. www.sika.com
More M&A
• Ash Grove Cement, an Overland Park, Kansas-based cement maker traded OTC, said that it has received a $3.8 billion takeover offer from an undisclosed party. This would top an existing $3.5 billion offer from Ireland's CRH PLC. Reuters reports the mystery suitor is Summit Materials (NYSE: SUM). http://reut.rs/2z27NnC
• Clariant (Swiss: CLN) could face activist opposition to its proposed $20 billion merger with U.S. chemicals company Huntsman Corp. (NYSE: HUN), per Reuters. http://reut.rs/2xXCTz7
• Glencore (LSE: GLEN) has agreed to acquire a 75% stake in Chevron's (NYSE: CVX) South Africa unit and all of its Botswana business for $973 million. http://reut.rs/2fP51tH
Fundraising
• Butterfly Equity is raising up to $400 million for its debut fund focused on the food sector, per peHUB. It's led by Dustin Beck (ex-Vista Equity) and Adam Waglay (ex-KKR). http://axios.link/6XWq
• The Russian Direct Investment Fund and the Saudi Arabia Public Investment Fund are launching a $1 billion joint investment vehicle focused on technology companies. http://nyti.ms/2y2eUOX
It's Personnel
• Wes Lucas has joined Gryphon Investors as a partner and co-head of the firm's industrial growth group. He previously was CEO of moving company SIRVA. www.gryphoninvestors.com
• Randal Quarles, a onetime Carlyle Group exec and head of Utah private equity firm Cynosure, yesterday received Senate approval to become the U.S. Federal Reserve's first-ever vice chairman for supervision. http://axios.link/2Aim
• Catherine Ulrich, former chief product officer at Shutterstock, has joined FirstMark Capital as a managing director. http://tcrn.ch/2ktGhMT
Final Numbers
Monthly jobs report: -33,000, vs. estimated +80k. Hurricanes took a major toll, although the past two months also got revised down. First monthly loss of jobs in seven years. On a more positive note, wages and labor force participation both climbed.