September 23, 2019
Top of the Morning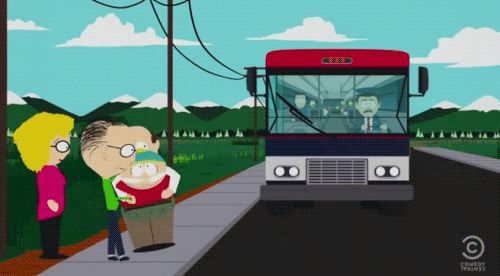 The WeWork soap opera had been scheduled to take a short hiatus, at least until Q3 numbers could be compiled, but then it surprised everyone with a pop-up episode over the weekend.
The WSJ reported yesterday that "a bloc of WeWork directors is planning to push Adam Neumann to step down as chief executive."
CNBC added that SoftBank's Masayoshi Son supports the move.
The unofficial narrative is that the directors were shocked, just shocked to find out that Neumann likes to smoke pot and had some questionable self-dealings with the company. Too bad they didn't ask anyone who knows Neumann about the former, or read their own financial disclosures about the latter.
Yes, the part about transporting marijuana over international borders was likely new, but hardly the sort of thing that would get most CEOs canned in 2019.
What the directors do seem to have learned recently is that public market investors are very hesitant to invest in a WeWork with Neumann at the helm, so they're putting up a smoke-screen to deflect from their own blind spot.
Again, please don't peddle that the board is suddenly blanching at how Neumann spent company money. Save for fraud, of course, but there's not yet even a whisper of that.
There also are market concerns about losses, but that's one in which Neumann and SoftBank seemed to share the same "grow at all costs" philosophy. (Hey DoorDash, you watching this?).
We've previously pondered SoftBank's end-game, with the most plausible theory being that it would like to become WeWork's investor of last resort.
It is unclear if SoftBank really wants Neumann out, or is just using the threat as leverage to postpone the IPO (thus buttressing internal rates of return for Vision Fund 1, as fundraising for Vision Fund 2 continues).
SoftBank runs the risk of scaring off future founders, but a bigger one of WeWork blowing up Vision Fund 2. Plus, it can just tell other entrepreneurs that they're smarter, more stable, etc. than a loose cannon like Neumann. Silicon Valley may run on hubris, but it's underwritten by flattery.
Yes, there are lots of shades of Uber here, particularly once you notice that Benchmark is on the board. But it's unclear how Masa currently views the Travis-for-Dara swap, given Uber's lackluster public market performance. As Axios colleague Felix Salmon said to me today: When a company's CEO is also its mascot, it's hard to know what firing the CEO will do.
The bottom line is a question mark. That's true for WeWork, SoftBank, Neumann, Wall Street, and yours truly. All we know for sure is that we'll get more shocks and cliffhangers before a conclusion.
The BFD
Fitbit (NYSE: FIT) is speaking with investment banks about a possible sale process, per Reuters. No final decision has been made by Fitbit, whose shares rose 12% on the news, thus pushing its market cap past $1 billion.
Why it's the BFD: Five years ago, Jawbone and Fitbit were the undisputed leaders of wearables. Now the former is dead and Fitbit is considering alternatives as its stock sits around 80% lower than its IPO price.
Bonus: The only bank Reuters named was Qatalyst, which is known for willing unexpected deals into existence.
Bottom line: "Fitbit has struggled to gain a foothold in the smartwatch category, as Apple and Samsung have cornered a bigger share of the market with more sophisticated devices." — Greg Roumeliotis, Reuters
Venture Capital Deals
• DustPhotonics, an Israeli provider of optical modules for data centers, raised $25 million in Series B funding. Intel Capital led, and was joined by WRVI Capital. www.dustphotonics.com
• Future State Brands, a Los Angeles-based holding company for cannabis-related consumer brands, raised $25 million led by Cresco Capital. http://axios.link/HcFM
🚑 Curamir Therapeutics, a Woburn, Mass.-based developer of micro RNA-based cancer drugs, raised $10 million in Series A funding led by Delos Capital. http://axios.link/7rZO
🚑 InsightRx, a San Francisco-based precision dosing platform, raised $10 million in Series A funding. HealthX Ventures led, and was joined by Rock Health, OSF Healthcare, Leawood VC, Premier Inc., and GreatPoint Ventures. www.insight-rx.com
• Julo, a Jakarta-based P2P lender, raised $10 million in new Series A funding. Quona Capital led, and was joined by Skystar Capital, East Ventures, Provident, Gobi Partners, and Convergence. http://axios.link/90aM
Private Equity Deals
• Advent International may become the third member of a private equity group seeking to buy German automotive lighting company Osram, per Bloomberg. It would join Bain Capital and The Carlyle Group, which have been battling Austria's AMS. http://axios.link/y6Ij
• Stone-Goff Partners invested in Walker Sands, a Chicago-based marketing agency for B2B brands. www.walkersands.com
• Tangent Technologies, an Aurora, Ill.-based HDPE lumber maker owned by The Sterling Group, acquired two companies: Home & Leisure, a maker of plastic lumber furniture, and Vinyl Tech, Tangent's fulfillment provider. www.tangentusa.com
⛽ Tortoise, holder of a 9.5% stake in midstream energy infrastructure company Tallgrass Energy (NYSE: TGE), is seeking a sweetened takeover offer for Tallgrass from The Blackstone Group, which is offering $19.50 per share. http://axios.link/x5mY
Public Offerings
• Three companies plan to price IPOs this week on U.S. exchanges: Peloton, Endeavor Group, and Oportun Financial. http://axios.link/0KL9
🚑 Aprea Therapeutics, a Swedish developer of oncology drugs, set IPO terms to 5 million shares at $14-$16. It would have an initial market cap of $288 million, were it to price in the middle, and plans to trade on the Nasdaq (APRE) with J.P. Morgan as lead underwriter. The pre-revenue company raised around $125 million in VC funding from 5AM Ventures (17.73% pre-IPO stake), Versant Ventures (17.73%), Karolinska Development (17.21%), HealthCap (14.77%), Redmile Group (13.15%), and Sectoral Asset Management (10.35%). http://axios.link/8RBl
🚑 Frequency Therapeutics, a Woburn, Mass.-based drug-maker focused on hearing loss, set IPO terms to 6.7 million shares at $14-$16. It would have an initial market cap of $367 million, were it to price in the middle, and plans to trade on the Nasdaq (FREQ) with J.P. Morgan as lead underwriter. The pre-revenue company raised nearly $150 million in VC funding from Perceptive Advisors (7.7% pre-IPO stake), Taiwania Capital (5.7%), Deerfield Management, RTW Investments, Mizuho Securities, Polaris Founders Capital, Axil Capital, and CoBro Ventures. http://axios.link/tQtn
🚑 Viela Bio, a Gaithersburg, Md.-based inflammation and autoimmune biotech, set IPO terms to 7.5 million shares at $19-$21. It would have an initial market cap of $985 million, were it to price in the middle, and plans to trade on the Nasdaq (VIE) with Goldman Sachs as lead underwriter. The company spun out of AstraZeneca (LSE: AZN) in 2017 and raised $250 million in Series A funding from 6 Dimensions Capital, Boyu Capital, Hillhouse Capital, Temasek, and Sirona Capital. http://axios.link/klE9
Liquidity Events
• The Carlyle Group hired BAML to find a buyer for Italian luxury shoemaker Golden Goose Deluxe Brand, per Reuters. http://axios.link/N0kg
More M&A
• Ascena Retail (Nasdaq: ASNA), the parent company of Ann Taylor, is considering a sale of its Lane Bryant and Catherine's chains, per Bloomberg. http://axios.link/GHb0
• Cofina, a listed Portuguese publishing group, agreed to buy Portuguese TV channel operator Media Capital at an enterprise value of €255 million. http://axios.link/7pP8
⛽ McDermott International (NYSE: MDR), a Houston-based oilfield services firm, said it received takeover interest for all of part of its technology unit, at a value north of $2.5 billion. http://axios.link/JX4F
• MGM Resorts International (NYSE: MGM) is in talks to sell its Circus Circus property in Las Vegas to Phil Ruffin, per Bloomberg. Along with a proposed sale of the Bellagio and MGM Grand properties to The Blackstone Group, it could leave MGM Resorts without any property on the Las Vegas Strip. http://axios.link/TGi1
• Sports Direct International (LSE: SPD) offered to buy UK-based outdoor soccer field operator Goals Soccer Centres (AIM: GOAL), for less than £4 million. http://axios.link/hGXV
• World High Life, a London-based cannabis investment firm, agreed to buy Love Hemp, a British cannabis oil brand, for £9 million. http://axios.link/0E8G
Fundraising
• Matchstick Ventures raised $30 million for its second fund, which is focused on startups in the North, the Rockies, and companies across the Techstars ecosystem." http://axios.link/EVlp
It's Personnel
• John Bolton returned to The Rhône Group as a senior advisor. He held the role for over a decade, before leaving to become President Trump's national security advisor.
• Pilar Junco, a former senior managing director with The Blackstone Group, joined Spanish alternative asset manager Altamar Capital Partners as managing partner and chief strategy and client officer. http://axios.link/aj8A
• Ed Pallesen joined H.I.G. Capital as head of U.S. infrastructure. He previously led Americas infrastructure for Goldman Sachs. www.higcapital.com
Final Numbers
President Trump's proposed ban on flavored vape pods isn't just bad news for Juul investors like Altria, Fidelity, and Tiger Global. It also could cause electoral troubles for President Trump, per Axios' Alayna Treene. Go deeper.
🙏 Thanks for reading Axios Pro Rata. Please ask your friends, colleagues, and abandoned Jawbone users to sign up here.