Axios Pro Rata
July 21, 2020
🎧 Axios Re:Cap focuses on America's non-chain restaurants, an estimated 85% of which could close by year-end without new bailouts. Listen via Apple or via Axios.
Top of the Morning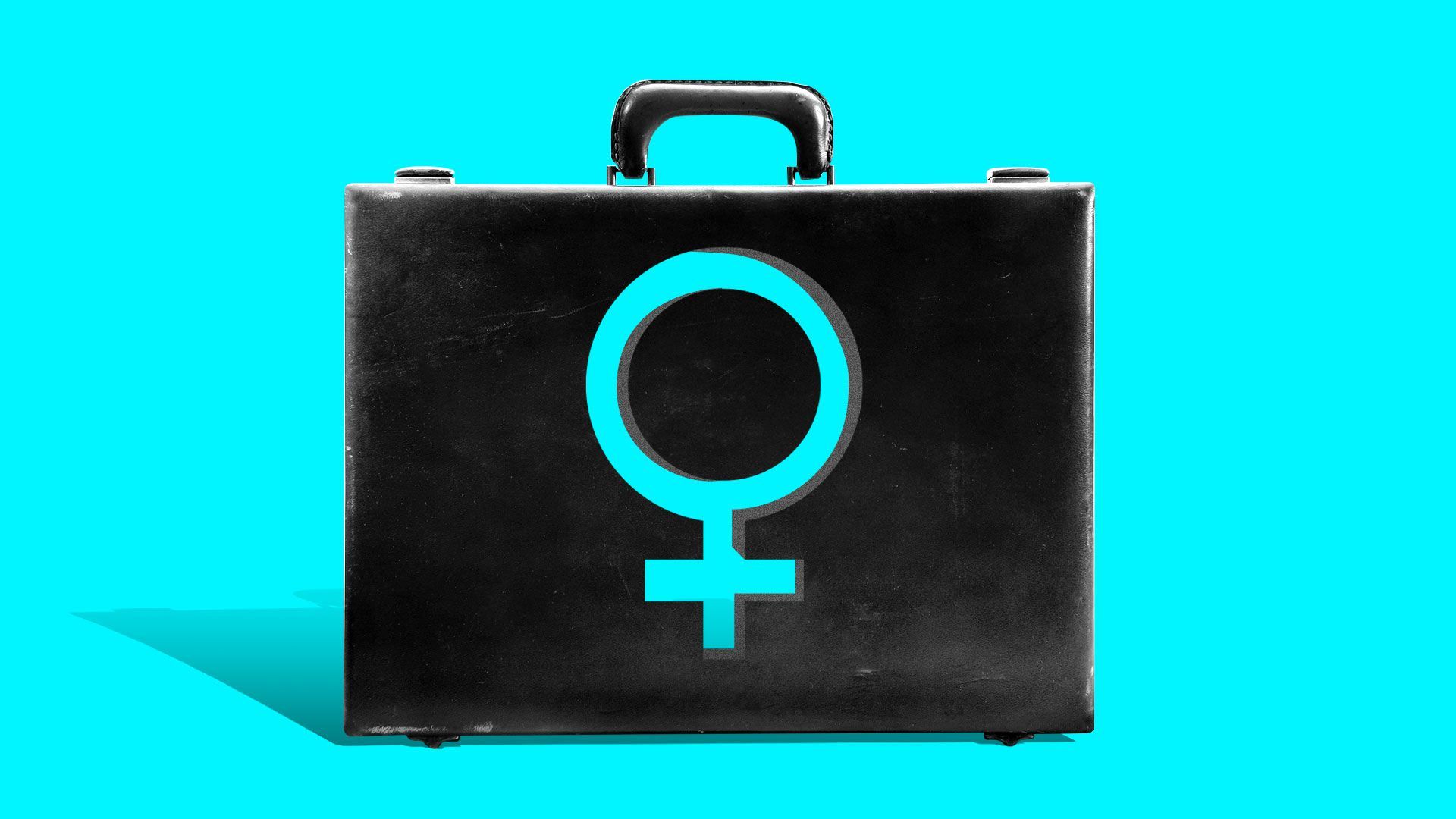 There has been a sizable increase in the percentage of female decision-makers at U.S. venture capital firms, albeit nothing near parity, according to an Axios analysis.
By the numbers: Nearly 12.4% of decision-makers at U.S. venture capital firms are women, up from 9.65% in a similar study conducted in February 2019.
Overall in 2020, we found 182 female decision-makers among 1,472 total decision-makers at 351 firms.
213 of the firms (61%) did not have any female decision-makers. Only 34 firms (9.7%) had two or more.
Methodology: As in the past, we asked PitchBook for a list of all U.S.-based venture funds that had raised at least one fund of at least $100 million in the past five years. We then examined the current websites of those firms to determine decision-makers — rather than simply counting anyone listed as "partner." We also excluded administrative partners, such as CFOs and heads of marketing.
There is a compelling argument that women are more highly represented in sub-$100 million funds, particularly as more women leave established firms to hang their own shingles. But we stuck with the $100 million threshold in order to maintain apples-to-apples consistency.
It's also important to note that not all decision-makers — regardless of gender — have equal-sized checkbooks.
What's happening: Many established venture capital firms, almost always founded by men, do seem to be making a more concerted effort to hire women in senior positions. And this has been enabled, in part, by launching new fund strategies that have required new partner hires.
But, but, but: Our overall decision-maker sample expanded from 1,088 last year to 1,472 this year. Only 20% of the added positions are filled by women.
The bottom line: Venture capital is doing better when it comes to gender equality — but it's not doing well.
The BFD
Hippo, a Palo Alto, Calif.-based home insurance startup, raised $150 million in Series E funding at a $1.5 billion valuation.
Why it's the BFD: This reflects rising home sales, falling mortgage rates, and the highly successful IPO and aftermarket performance of rival Lemonade.
New investors Dragoneer, Ribbit Capital, FinTLV, and Innovius Capital were joined by return backers Felicis Ventures and Iconiq Capital. Hippo has now raised around $310 million in total funding, including a Series D round last July at a $1 billion valuation.
The bottom line: "Hippo sells policies in 29 states, after working to get regulatory approval from those state insurance watchdogs. It struck a deal in June to buy Spinnaker Insurance Co., giving it an insurance carrier while still allowing it to have a portion of its premiums underwritten by other insurance partners." Bloomberg
Pro Rata for Kids
Yeah, it's been a while. Today's assignment is to ask your kid(s) make a card or poster for a senior citizen who has been homebound since the pandemic began.
The cards or signs should be generic enough that they can be received by any senior, but the sort of thing they can put on their walls to brighten their days.
This is an effort being spearheaded by Project Isaiah, a COVID-related nonprofit chaired by SPAC king Michael Klein.
If your kids participate, please send an email with the subject heading "Cards for seniors" to

[email protected]

. You then will get physical mailing instructions (they don't publish their list of seniors for privacy reasons).
Per usual, please send me a photo of what they create.
Venture Capital Deals
• Innovium, a San Jose, Calif.-based networking chip startup, raised $170 million from Premji Invest, DFJ Growth, BlackRock, and return backers Greylock, Capricorn, WRVI, Qualcomm Ventures, Redline, S-Cubed Capital and DAG Ventures. http://axios.link/GAvN
• Gett, a B2B on-demand ride company, raised $100 million from undisclosed backers. http://axios.link/1rvC
🚑 Antengene, a Shanghai-based hematology and oncology biotech, raised $97 million in Series C funding. Fidelity led, and was joined by GL Ventures, GIC, and return backers Qiming Venture Partners and Boyu Capital. http://axios.link/Vw0I
🚑 Elevation Oncology, a New York-based developer of medicines for patients with genomic-defined cancers, raised $32.5 million in Series A funding. Aisling Capital led, and was joined by Vertex Ventures HC, Qiming Venture Partners USA, Driehaus Capital Management, and BVF Partners. www.elevationoncology.com
• Taranis, an agriculture intelligence platform with offices in Florida and Israel, raised $30 million in Series C funding. Vertex Growth and Orion Fund co-led, and were joined by Hitachi Ventures, Mitsubishi UFJ Capital, Micron Ventures, UMC Capital, La Maison, Mindset Ventures, iAngels, and return backers Vertex Ventures Israel, Viola, Finistere and OurCrowd. www.taranis.ag
• Afresh Technologies, a San Francisco-based fresh food optimization platform for grocers, raised $12 million in Series A funding. Innovation Endeavors led, and was joined by Food Retail Ventures, Maersk Growth, Impact Engine, and return backer Baseline Ventures. www.afreshtechnologies.com
• Sibros, a San Jose, Calif.-based connected vehicle platform developer, raised $12 million in Series A funding. Nexus Venture Partners led, and was joined by Moneta Ventures and Twin Ventures. www.sibros.tech
🚑 CurevaFix, a Bellevue, Wash.-based, raised $10.75 million in Series B funding led by Sectoral Asset Management. www.curvafix.com
🚑 Tubulis, a German developer of antibody-drug conjugates, raised €10.7 million in Series A funding. BioMedPartners and High-Tech Gründerfonds co-led, and were joined by Seventure Partners, coparion, Bayern Kapital, and Occident. www.tubulis.com
• Plum, a European money management app, raised $10 million led by Japan's Global Brain. http://axios.link/2et9
• Smol, a British DTC subscription service for laundry and dishwasher detergents, raised £8 million in Series A funding. Balderton Capital led, and was joined by JamJar Investments. http://axios.link/ptAs
• MeetElise, a New York-based provider of leasing agent software, raised $6.5 million in Series A funding led by Navitas Capital. www.meetelise.com
🚑 BestDoctor, a Russian medical insurance platform, raised $4.5 million from AddVenture, Target Global, and LVL1. http://axios.link/Ya3Z
• SmartHop, a Miami, Fla.-based dispatch solution for small trucking companies, raised $4.5 million in seed funding. Equal Ventures led, and was joined by Greycroft and Las Olas VC. www.smarthop.co
• Enduvo, a Chicago-based no-code AR/VR platform, raised $4 million in seed funding. Math Venture Partners led, and was joined by UL Ventures. http://axios.link/MAxn
• FLX Distribution, a Basking Ridge, N.J.-based networking platform for asset management firms and independent distribution professionals, raised $2.5 million in seed funding led by RiverNorth Capital Management. www.flxdst.com
Private Equity Deals
• AnaCap Financial Partners agreed to buy Gestión Tributaria Territorial, a Spanish provider of tax collection management software, from GED Capital and Oquendo Capital. www.gtt.es
• Bain Capital, The Blackstone Group, and PAG are among the bidders for a majority stake in the wealth and advisory business of India's Edelweiss Financial Services, which could fetch over $660 million, per Bloomberg. http://axios.link/8XTK
⛽ BJ Services, a Tomball, Texas-based fracking company, filed for Chapter 11 bankruptcy protection. Private equity firms CSL Capital and West Street Energy Partners acquired a 53.3% stake in BJ Services from Baker Hughes (NYSE: BKR) in 2017. http://axios.link/zsv8
🚑 Leonard Green & Partners agreed to buy a 50% stake in WellSky, an Overland Park, Kansas-based post-acute care software provider, from TPG Capital at an enterprise value north of $3 billion. TPG will reinvest as part of the deal. http://axios.link/uZUy
Public Offerings
🚑 ACell, a Columbia, Md.-based maker of surgical soft tissue implants, postponed an IPO that had been expected to offer 5 million shares at $14-$16. http://axios.link/bPrp
• Gores Holdings V, a new SPAC led by Alex Gores, filed for a $400 million IPO. http://axios.link/Wj7c
• Jamf, a Minneapolis-based Apple device management company owned by Vista Equity, raised its IPO price range from $17-$19, keeping the share number at 16 million. It now would have a fully diluted market value of $2.7 billion, were it to price in the middle, and plans to list on the Nasdaq (JAMF) with Goldman Sachs as lead underwriter. http://axios.link/9zzA
• Lojas Quero-Quero, a Brazilian home improvement retailer controlled by Advent International, is raising around $356 million in an IPO. http://axios.link/num4
Liquidity Events
• Vista Equity hired William Blair to find a buyer for Granicus, a Denver-based government software company, per PE Hub. http://axios.link/Q4qO
More M&A
• eBay (Nasdaq: EBAY) confirmed that it will sell a majority stake in its classifieds unit to Norwegian classifieds firm Adevinta in a cash-and-stock deal that values the business at $9.2 billion. http://axios.link/6kd1
• SoftBank Group hired Goldman Sachs to find a buyer for Treasure Data, a Mountain View, Calif.-based data analytics platform it acquired via its purchase of chipmaker Arm, that could fetch around $1 billion, per Bloomberg. http://axios.link/Fzua
• Walmart (NYSE: WMT) said it will resume its efforts to sell part of British supermarket chain Asda, which it had paused back in April. http://axios.link/HmUn
It's Personnel
• The Carlyle Group announced that co-CEO Glenn Youngkin is retiring, with co-CEO Kewsong Lee to hold the position alone. Go deeper.
• Greg Greeley, former president of Airbnb and VP of Amazon Prime, joined Tapas Capital was an advisor. www.tapas.capital
• Jay Hernandez joined investment bank Raymond James as head of industrial technology. He previously was with Moelis & Co.
Final Numbers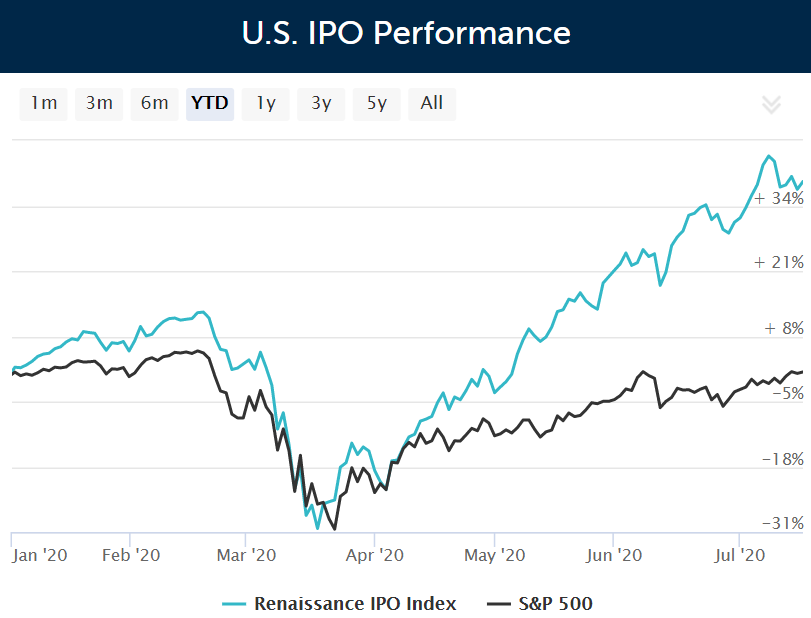 ✔️ Thanks for reading Axios Pro Rata! Please ask your friends, colleagues, and hungry hippos to sign up.