Axios Pro Rata
March 01, 2023
Top of the Morning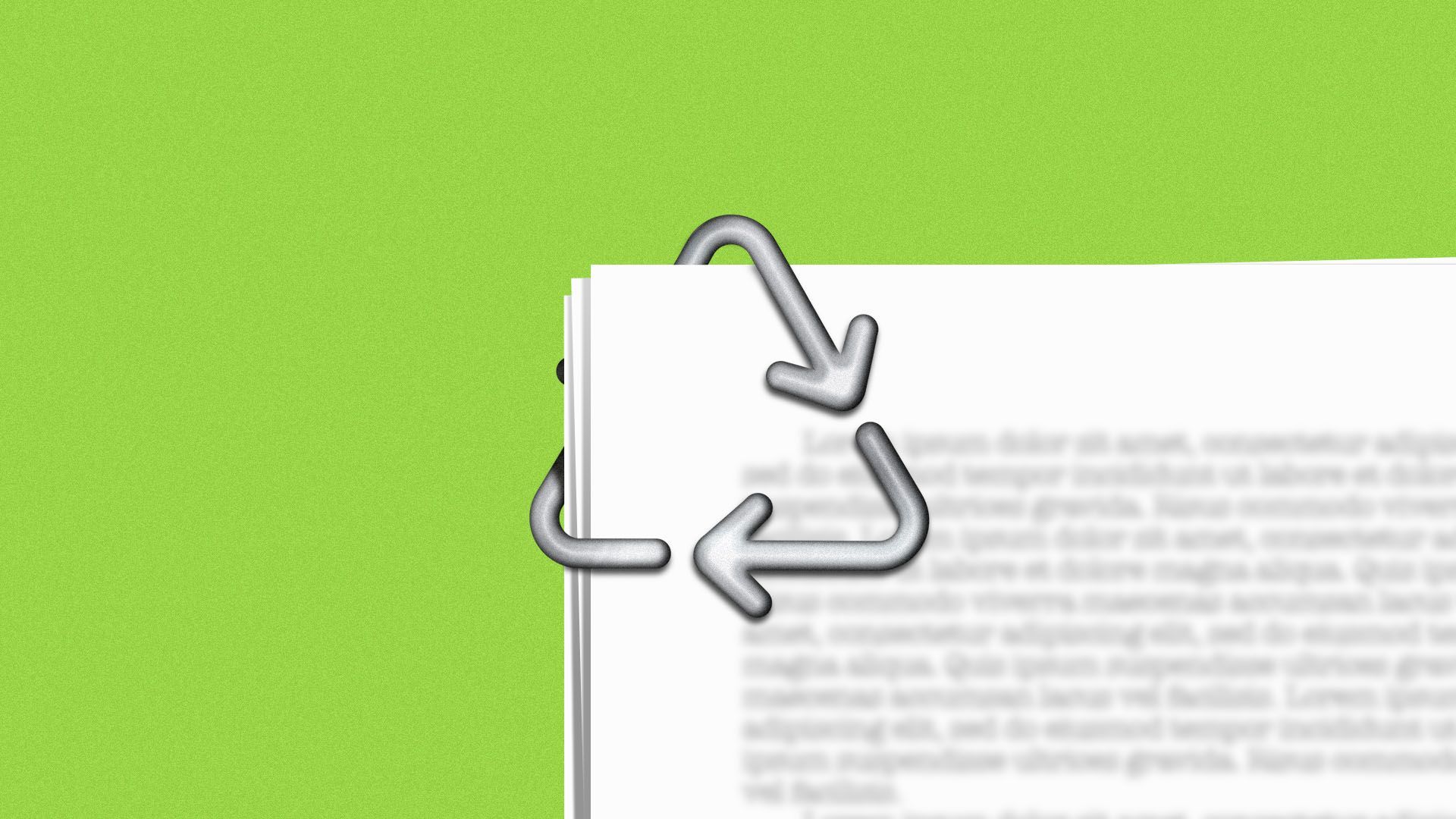 This morning's column wasn't quite ready for primetime, or whatever you call 10am, so some quick notes to kick off the hump day:
🌎 LP view: Limited partners in venture capital and private equity funds are deemphasizing ESG considerations, according to a new survey by Adams Street Partners.
The Chicago-based firm queried more than 100 global investors in private markets, and found an 11% decrease in those saying that ESG is a determining factor in investment strategy, to 56% from 67% in 2022.
Yes, the pro-ESG faction maintains a majority. But momentum is with defectors.
Adams Street writes: "A key challenge for investors in 2023 is how to back up ESG claims with clear evidence and reporting, to avoid accusations of 'greenwashing.' Accurately measuring and communicating ESG progress is becoming more important to investors."
🔑 FTX fallout: Nishad Singh, engineering director at the failed crypto colossus, yesterday pleaded guilty to federal charges of fraud, money laundering and campaign finance violations. He also was charged by the CFTC and SEC for similar actions.
What to know: This is another big prosecutorial win in the headline case against Sam Bankman-Fried, and unlikely to be the last.
⚖️ Elsewhere in fraud: Monday's item on Carlos Watson noted how we didn't know the name of the investment firm that wired $20 million into Ozy Media's Series D round, just months before the company's implosion.
Now we do: Antara Capital. The New York-based firm led by Himanshu Gulati.
Also worth noting that Semafor's Ben Smith, the first journalist to pull hard on Ozy's string, reports that other Ozy investors include Charlamagne tha God, Issa Rae and Alex Rodriguez.
❓ Quiz time: Can you name the midmarket PE firm that's decided to end its small-cap strategy, resulting in junior staff layoffs and eventual departures of more senior professionals. Hint: The U.S. firm is currently raising a new flagship fund.
👀 What to watch: It's earnings day for Salesforce, which is under intense pressure from activist investors like Elliott Management. All eyes will be on Marc Benioff, to see if and how he addresses their arrival (as well as the cloud giant's broader challenges, including C-suite turnover and difficult integration of acquired companies like Slack).
Salesforce stock is down around 21% over the past 12 months, but up around 21% year-to-date. Its current market cap is over $163 billion.
Benioff also will be interviewed tomorrow by Kara Swisher at the Upfront Summit. Sadly, I couldn't make it to LA this year, but my colleague Kia Kokalitcheva is on site.
The BFD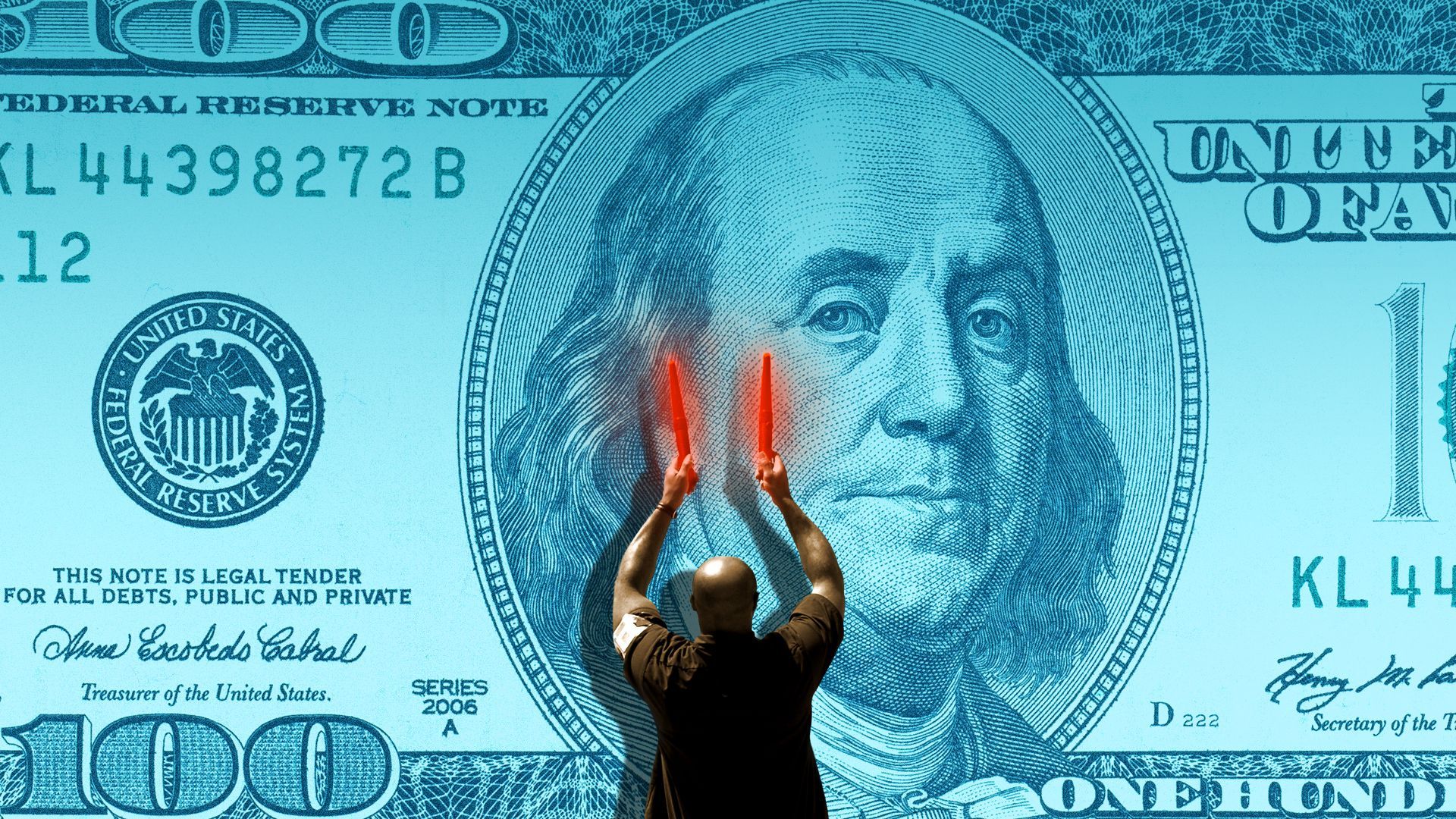 Apollo Global Management is in talks to buy Pittsburgh-based aluminum parts maker Arconic (NYSE: ARNC), per the WSJ.
Why it's the BFD: This might be a case of very delayed gratification for Apollo, which first wanted to buy Arconic five years ago when the asking price was more than $10 billion. Arconic subsequently split into a pair of independent public companies, keeping its rolled products group under the Arconic brand and renaming its engineered products and forging unit as Howmet Aerospace.
By the numbers: Arconic stock climbed nearly 20% on the news, giving it a $2.6 billion market cap. The company also holds around $1.7 billion in debt.
The bottom line: "Arconic, which makes parts for the aerospace, automotive, building and energy industries, has had a bumpy history. After being separated in 2016 from the aluminum business that is now called Alcoa, the company faced a campaign from activist investor Elliott Investment Management, which resulted in the resignation of Arconic's then-chief executive, Klaus Kleinfeld, and an overhaul of its board." — Lauren Thomas & Laura Cooper, WSJ
Venture Capital Deals
• Wiz, a New York-based cloud security platform, raised $300m at a $10b valuation. Greenoaks led, and was joined by Lightspeed Venture Partners and Index Ventures. https://axios.link/3Y9f7YU
🚑 Chroma Medicine, a Cambridge, Mass.-based developer of single-dose epigenetic editing therapeutics, raised $135m in Series B funding. GV led, and was joined by Arch Venture Partners, DCVC Bio, Mubadala Capital, Sixth Street and insiders Alexandria Venture Investments, Atlas Venture, Casdin Capital, Cormorant Asset Management, Janus Henderson Investors, Newpath Partners, Omega Funds, Osage University Partners, Sofinnova Partners, T. Rowe Price and Wellington Management. www.chromamedicine.com
• Equisoft, a Montreal-based provider of insurance and investment software, raised C$125m from Investissement Québec, the government of Québec, Export Development Canada and Fondaction. https://axios.link/3ZtHSkb
• Divert, a Concord, Mass.-based food waste management startup, raised $100m in equity funding and $1b in structured project finance. Enbridge led the equity, and was joined by insider Ara Partners. https://axios.link/3mdHDLO
• Temporal, a Seattle-based microservices orchestration platform, raised $75m in Series B extension funding from Greenoaks and insiders Amplify Partners, Index Ventures, Sequoia Capital, Madrona, and Addition Ventures. https://axios.link/3Ix9jCS
• Shef, an SF-based chef-to-consumer marketplace, raised $73.5m in Series B funding (including $7m of venture debt). CRV led, and was joined by Andreessen Horowitz, Amex Ventures and a group of celebrity chefs and other angel investors. The company also secured $7m in venture debt. www.shef.com
• StudentFinance, a Madrid-based income share agreement startup for students, raised €39m in Series A funding. Iberis Capital led, and was joined by Armilar Venture Partners, Mustard Seed Maze, Giant Ventures and Seedcamp. https://axios.link/3Yb46Gw
• Pagos, a Hermosa Beach, Calif.-based payment intelligence infrastructure startup, raised $34m in Series A funding. Arbor Ventures led, and was joined by Infinity Ventures, Underscore VC and Point 72 Ventures. https://axios.link/3KK74Ps
🚑 BetterNight, a San Diego-based virtual care platform for sleep, raised $33m. NewSpring led, and was joined by HCAP Partners and Hamilton Lane. www.betternightsolutions.com
• Jump, an upstart rival to Ticketmaster co-founded by Alex Rodriguez and Marc Lore, raised $20m. Forerunner Ventures led, and was joined by Courtside Ventures, Will Venture, Mastry Ventures, Drive by DraftKings and MetaLab. https://axios.link/3Y4OmVC
• Una Brands, a Singapore-based e-commerce aggregator, raised $30m in equity and debt from Northstar Group. https://axios.link/3KMARqD
• Circ, a Danville, Va.-based textile recycler, raised $25m in Series B extension funding, as first reported by Axios Pro. Investors include Zalando, Avery Dennison, Youngone and insiders 8090 Industries, Circulate Capital, Vodia Capital and City Light Capital. https://axios.link/3ENcghL
• Quantifind, a Palo Alto-based provider of financial crimes risk management software, raised $23m. DNS Capital led, and was joined by Citi Ventures, USVP, Valor Equity Partners and S&P Global. www.quantifind.com
• Hexa, an Israeli 3D asset visualization and management platform, raised $20.5m in Series A funding from Point72 Ventures, Samurai Incubate, Sarona Partners and HTC. www.hexaed.io
• Really, a phone service powered by a decentralized mobile network, raised $18m in seed funding from backers like Polychain and Mike Maples. www.really.com
• Archway, a Seattle-based banking platform for community and regional banks, raised $15m co-led by Madrona and WaFd Bank. www.archwaysoftware.com
• Entitle, an Israeli permissions management startup, raised $15m in seed funding led by Gilot Capital Partners. https://axios.link/3xZceiR
• Qwak, an Israeli ML ops platform, raised $12m in Series A1 funding. Bessemer Venture Partners led, and was joined by insiders Leaders Fund, StageOne Ventures and Amit Ventures. https://axios.link/3y2Pz5m
• Savant Labs, a San Mateo, Calif.-based automation platform for data analysts, raised $11m in seed funding. Cota Capital led, and was joined by WestWave Capital, Bloomberg Beta, Uncorrelated Ventures and Handshake Ventures. www.savantlabs.io
•PteroDynamics, a Colorado Springs, Colo.-based VTOL design and manufacturing company, raised $7.5m in seed funding from Kairos Ventures, Lavrock Ventures and CS Venture Opportunities Fund. www.pterodynamics.com
• EvolutionIQ, a New York-based claims guidance platform for insurers, raised $7m in Series B funding at a valuation north of $200m. Brewer Lane ventures led, and was joined by First Round Capital, FirstMark Capital, Foundation Capital and Principal Financial Group. www.evolutioniq.com
🚑 Thymmune Therapeutics, a Cambridge, Mass.-based regenerative cell biotech, raised $7m in seed funding led by Pillar VC. https://axios.link/3ELH9TJ
• Vouched, a Seattle-based identity verification startup, raised $6.3m co-led by BHG VC and SpringRock Ventures. https://axios.link/3IF2rU7
• Crstl, an SF-based no-code electronic data exchange SaaS for retail brands, raised $4.4m in seed funding led by Mastry Ventures. https://axios.link/3ZxnPl7
🚑 Headway, a New York-based mental health therapy network operator, reportedly is in talks to raise $100m at a $1b valuation from Spark Capital and insiders Thrive Capital, Accel and Andreessen Horowitz. https://axios.link/3EKBSM4
Private Equity Deals
• Ares Management agreed to buy a minority stake in BlueCove, a London-based fixed income manager with around $1.8b in AUM. https://axios.link/3mjrvIz
⚡ CPP Investments agreed to buy a 49% stake in Aera Energy, California's second-largest oil and gas producer, from German asset manager IKAV. https://axios.link/3IIjMLV
🚑 DCP Capital will invest around US$35m for a 33.3% stake in the Chinese operations of Jamieson Wellness (TSX: JWEL), a Toronto-based maker of natural health products. It also will invest $75m for shares of Jamieson. https://axios.link/3ZyYFm5
• General Atlantic offered to buy Showtime from Paramount Global (Nasdaq: PARA) for more than $3b, but was rebuffed, per the WSJ. GA partnered on the bid with former Paramount executive David Nevins. https://axios.link/41A0voA
• General Catalyst and Mastry Ventures agreed to buy a majority stake of Athletes First, a talent agency that represents such athletes as Aaron Rogers, Aaron Donald and (sigh) Deshaun Watson. Sellers include Dentsu. https://axios.link/3mhF8Z2
• Haddad & Partners, a Fairfield, Conn.-based creative agency, merged with PureRED, an Atlanta-based digital marketing firm backed by RFE Investment Partners, Caymus Equity Partners and Starboard Capital Partners. https://axios.link/3EJxixC
• Kanbrick acquired JM Test Systems, a Baton Rouge, La.-based provider of electrical safety and test equipment. www.jmtest.com
• KKR completed its take-private buyout of Japanese logistics firm Hitachi Transport System.
• REIC, a Kalispell, Mont.-based portfolio company of Kinderhook Industries, acquired Black Mountain Rentals, a Pinedale, Wyo.-based equipment renter for homeowners and contractors. www.reicorporation.com
Public Offerings
⚡ Atlas Energy Solutions, an Austin, Texas-based provider of frac sand for the oil and gas industry, set IPO terms to 18m shares at $20-$23. It would habe a $2.2b market cap, were it to price in the middle, and plans to list on the NYSE (AESI). https://axios.link/3kzdGFu
• iMotion, a Chinese developer of self-driving tech, is considering a Hong Kong IPO for later this year that could raise between $200m and $300m, per Bloomberg. VC backers include CM Space, iFlytek Startups, Leader Venture Capital and Yinghao Venture Capital a https://axios.link/3Zcjd43
SPAC Stuff
• Digital World Acquisition Corp. (Nasdaq: DWAC), the SPAC seeking to merge with former President Trump's Truth Social platform, said it will appeal a delisting notice from Nasdaq, which claims that DWAC failed to pay certain fees.
• Lexasure, a provider of reinsurance and digital insurance solutions in Southeast and South Asia, agreed to go public at an implied $250m pre-money valuation via Capitalworks Emerging Markets Acquisition Corp. (Nasdaq: CMCA). https://axios.link/3YcF36b
🚑 Suneva Medical, a San Diego-based seller of anti-aging products, terminated its agreement to go public via Viveon Health Acquisition Corp. (NYSE: VHAQ). Suneva has raised nearly $200m (including a 2019 recap) from firms like EW Healthcare Partners, Healthcare Royalty Partners and Polaris Partners. www.sunevamedical.com
• Bridgetown 3, a SPAC backed by Richard Li and Peter Thiel, withdrew registration for a $200m IPO. https://axios.link/3ZvKDBz
• Reverence Acquisition, a fintech SPAC formed by Reverence Capital Partners, withdrew registration for a $200m IPO. https://axios.link/3IZ28oj
Liquidity Events
• Viasat (Nasdaq: VSAT) received provisional U.K. antitrust approval for its $7.3b takeover of British satellite communications group Inmarsat from Apax Partners and Warburg Pincus. https://axios.link/3y2A9hu
More M&A
⚡ Ameresco (NYSE: AMRC), a Framingham, Mass.-based renewable energy developer, acquired Enerqos Energy Solutions, an Italian company whose backers included Climate Change Capital. https://axios.link/3kzAR2o
• Banco Sabadell (Madrid: SAB) is selling 80% of its merchant acquiring business to Italian payment services firm Nexi (Milan: NEXI) for €280m. https://axios.link/3J1GP5u
• BRF, a Brazilian poultry giant, hired Santander to find a buyer for its pet food business, which could fetch around $384m, per Bloomberg. https://axios.link/3yiBJvT
• Cinedigm (Nasdaq: CIDM) movie review and ratings service Dove.org and faith-based streaming platform Christian Cinema from Giving Co. https://axios.link/3KDUwsO
• Euronext (Paris: ENX) pulled its €5.5b indicative offer to buy Amsterdam-listed fund distribution firm Allfunds. https://axios.link/3kAhB4W
• Goldman Sachs (NYSE: GS) is considering a sale of installment lending platform GreenSky, per Bloomberg. https://axios.link/3ZlL9SG
• Ritholtz Wealth Managementis acquiring the clients of robo-adviser FutureAdvisor, which BlackRock bought in 2015 but is shutting down. https://axios.link/3ZMSNpx
It's Personnel
• President Biden said that he plans to nominate Julie Su to lead the U.S. Labor Department, ahead of Marty Walsh's departure to head the NHL players union. https://axios.link/3IvLhIg
• Federico Persico joined Littlejohn & Co. as head of capital formation. He previously was COO and head of biz dev and IR at Briarwood Chase Management. www.littlejohnllc.com.
• Venus Williams, the pro tennis player, is joining Topspin Consumer Partners as an operating partner. www.topspincp.com
• Coefficient Capital promoted Arpon Ray to partner. www.coefficientcap.com
• The Riverside Company promoted Grant Marcks to partner. www.riversidecompany.com
Final Numbers
Corporate bond performance in 2023 is a tale of two months, much like stock performance, Axios' Kate Marino writes.
The dividing line was the January jobs report, released on Feb. 3.
Thanks for reading Axios Pro Rata, and to copy editors Mickey Meece and Bryan McBournie! Please ask your friends, colleagues and aluminum rollers to sign up.