Axios Pro Rata
January 23, 2020
🎧 Pro Rata Podcast dug into the future of local media, in the context of record spends by presidential candidates like Mike Bloomberg. Listen here.
Top of the Morning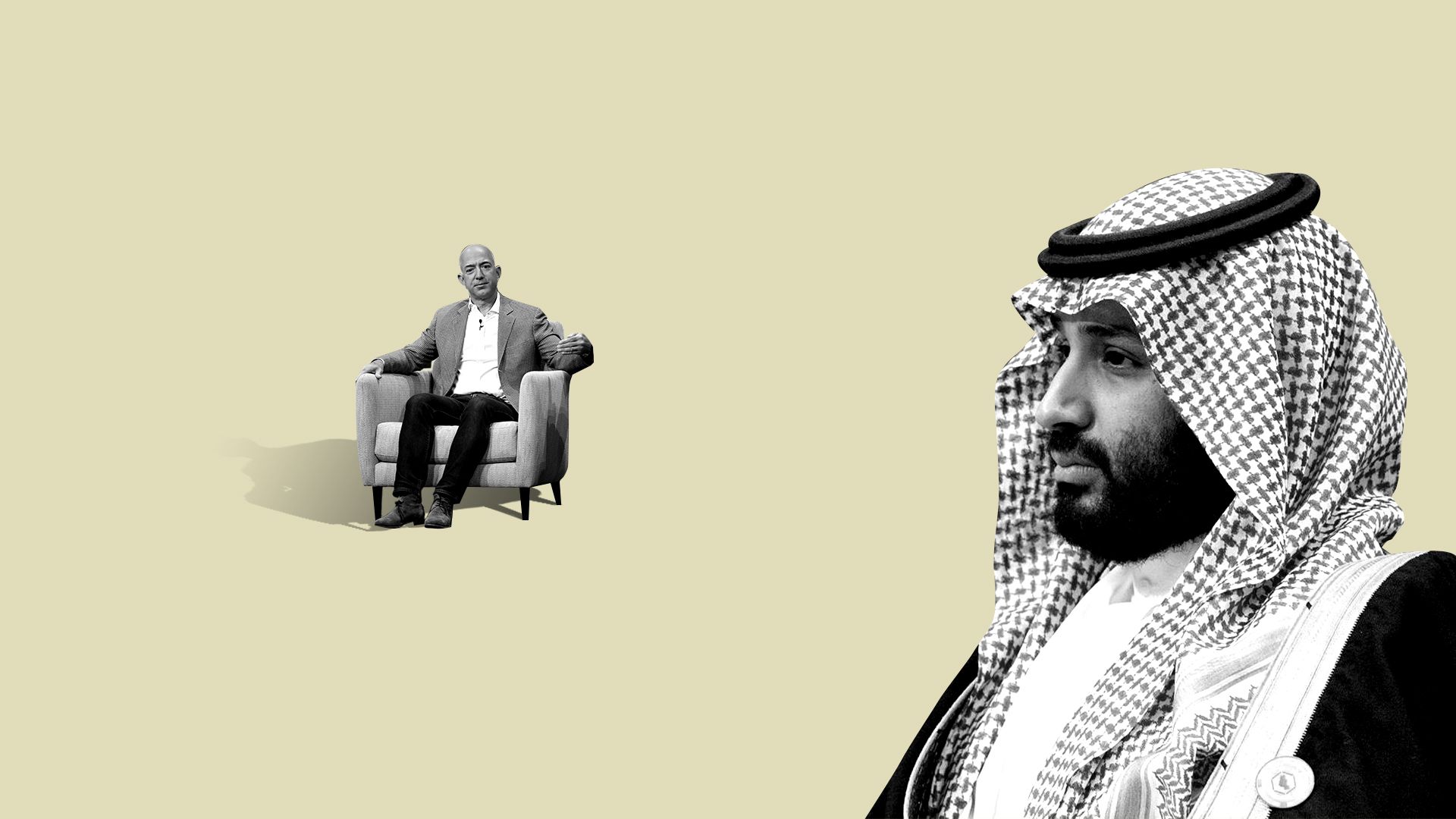 If it weren't for impeachment, the country's biggest story would be allegations that Saudi Crown Prince Mohammed bin Salman hacked Jeff Bezos' phone.
Driving the news: UN investigators concluded "with medium to high confidence" that MBS sent Bezos a video file via WhatsApp that included secret code developed by Israeli spy software maker NSO Group. The result was a colossal, months-long data extraction, beginning when Jamal Khashoggi was still alive and writing critically about Saudi Arabia for the Bezos-owned Washington Post. Saudi Arabia strongly denies the allegation.
Politics: This would be the nominal leader of an American ally spying on the head of one of America's largest companies, who doubles as the owner of one of America's most influential media outlets. And it was allegedly done via the same messaging app that MBS has reportedly used to communicate with top White House aide Jared Kushner. Oh, and Michael Flynn once was a paid advisor to Israel-based NSO Group.
Tech: Facebook last October sued NSO Group, for allegedly providing tools that enabled this very sort of hack. Apple and Microsoft have co-invested, or pledged to co-invest, with the Saudi government in SoftBank Vision Fund. If MBS was watching Netflix when he sent Bezos the text, he completed the Silicon Sudoku.
Business: At the time of the alleged hack, NSO Group was owned by private equity firm Francisco Partners, whose investors include some of America's largest public and corporate pension funds.
One could forgive Francisco if somehow it didn't realize that NSO's technology could be used for nefarious purposes, except that it absolutely knew (at least by 2017, when it was revealed that NSO software was used by the Mexican government to spy on journalists and anti-corruption advocates).
Francisco, which also briefly employed Michael Flynn, yesterday continued its years-long practice of hiding behind "no comment" when it comes to NSO Group, which in early 2019 was sold back to the company's founders and European private equity firm Novalpina.
Again, the Saudis deny any involvement. And there are some unanswered technical questions from the leaked forensics report, including a lack of malware found on Bezos' phone and no certainty on where the extracted data went.
The bottom line is that this incident, if verified, touches the highest levels of American power, both private and public. It's impossible to imagine that Twitter denials and buyout baron evasion will suffice.
The BFD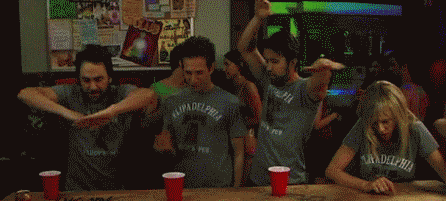 Hilco Redevelopment Partners will pay $240 million to buy Philadelphia Energy Solutions, a 5,000 acre oil refinery property in South Philadelphia, per bankruptcy court documents.
Why it's the BFD: PES was the East Coast's oldest and largest oil refinery, before being partially destroyed by a fire and explosions last year. There had been hopes that this sale process would find a buyer interested in rebuilding and restarting the plant, which had employed around 1,000 people, but Hilco says it has no plans to do so.
Yes, this is the property you often see when flying into Philadelphia's airport.
Bottom line: PES once was an acclamatory story for The Carlyle Group, which in 2012 struck a deal with Sunoco to kept oil flowing and people employed (including hundreds of union steelworkers). But a conflicted real estate arrangement with a Carlyle-backed rail terminal contributed to a 2018 bankruptcy, from which a bruised PES emerged before last summer's disaster led by yet another Chapter 11.
Venture Capital Deals
• Scoop: Stripe has offered to invest $30 million into Fast, a San Francisco-based provider of one-click payment software to online businesses, at a valuation between $150 and 180 million, Axios' Kia Kokalitcheva reports. Fast and Stripe declined to comment. Fast raised seed funding last year from Index Ventures, Susa Ventures, Global Founders Fund, and Kleiner Perkins.
• Bounce, an Indian dockless e-bike rental startup, raised $105 million in Series D funding at a valuation just north of $500 million, co-led by return backers Accel and B Capital. http://axios.link/AlzF
• Front, a San Francisco-based business email startup, raised $59 million in Series C funding from a group of enterprise software execs, including Atlassian's Mike Cannon-Brookes, Atlassian President Jay Simons, Qualtrics' Ryan and Jared Smith, and Zoom's Eric Yuan, plus return backers Sequoia Capital, Initialized Capital, and Anthos Capital.
🐻 Bear Robotics, a Redwood City, Calif.-based developer of food-delivery robots, raised $32 million in Series A funding led by SoftBank Group. http://axios.link/jdap
🚑 PDC*line Pharma, a Franco-Belgian biotech focused on non-small cell lung cancer, raised $15.5 million in Series B funding from Korean Investment Partners, Shinhan-Cognitive Start-up Fund, UTC 2019 BioVentureFund, SRIW, and Sambrinvest. http://axios.link/RGpy
• Proxyclick, a New York-based, raised $15 million in Series B funding. Five Elms Capital led, and was joined by return backer Join Capital. http://axios.link/jiP5
🚑 Socially Determined, a Washington, D.C.-based provider of data analytics to healthcare providers, raised $11.1 million from Healthworx, BlueCross BlueShield, and Lafayette General Health, Ziegler Link-Age Funds, ProMedica, 3M, OSF HealthCare, and LRVHealth. http://axios.link/ehCP
• Unito, a Montreal-based communication tool for workplace collaboration apps, raised C$10.5 million in Series A funding. Bessemer Venture Partners led, and was joined by seed backers Mistral Venture Partners and Real Ventures. http://axios.link/Pi5h
• Promethium, a Menlo Park-based augmented data management startup, raised $6 million. 406 Ventures led, and was joined by return backer Zetta Venture Partners. http://axios.link/1pjT
• Vicarius, an Israeli predictive cybersecurity startup, raised $5 million in seed funding. JVP led, and was joined by Innogy and Goldbell. http://axios.link/8Lvn
• Scaeva Technologies, a San Francisco-based developer of headphone technology, raised $2.5 million in Series A funding led by Impact VC. http://axios.link/878m
Private Equity Deals
• AvidXchange, a Charlotte-based provider of accounts payable and payment automation software, raised $260 million in equity funding led by TPG Sixth Street Partners. http://axios.link/sNBM
• Bain Capital agreed to but Japanese transportation equipment maker Showa Aircraft Industry (Tokyo: 7404) from Mitsui E&S Holdings (T: 7003) for around $633 million. http://axios.link/N1MA
• Fairway, a New York City grocery chain backed by Brigade Capital and Goldman Sachs, filed for Chapter 11 bankruptcy protection. It previously filed for bankruptcy in 2016. http://axios.link/DqLI
🚑 Frazier Healthcare Partners acquired Eptam Precision Solutions, a Northfield, N.H.-based outsourced medical device manufacturer, from New Heritage Capital. Frazier operating partner Mark Kemp was named as CEO. www.eptam.com
🚑 HgCapital agreed to buy Intelerad Medical Systems, a Montreal-based medical imaging software company, from Novacap. No financial terms were disclosed, but PE Hub reports a price of between $650 million and $700 million. http://axios.link/WU47
• Regent Square and Galtney Partners acquired Generator Source, a Brighton, Colo.-based provider of commercial standby generators. www.generatorsource.com
Public Offerings
• Lufthansa, the German airline, is considering a public listing for its jet aircraft maintenance business, per Bloomberg. http://axios.link/x8xn
Liquidity Events
• J.C. Flowers is again considering a sale process for French loan insurance broker Financiere CEP, at a possible valuation of around €1.3 billion, per Bloomberg. http://axios.link/mjYI
• Liberty Global (Nasdaq: LBTY) and Hemisphere Media Group (Nasdaq: HMTV) are working on a takeover bid for Univision Communications, per Bloomberg (which adds that Platinum Equity also may have interest). Univision backers include Haim Saban, Madison Dearborn, Providence Equity Partners, and Thomas H. Lee Partners. http://axios.link/9AyE
• Mercari (Tokyo: 4385) agreed to buy Origami, a rival Japanese digital payments company that had raised around $85 million from firms like Toyota Financial Services, Sumitomo Mitsui, Credit Saison, KDDI Ventures, Global Brain, Makoto Takano, and SoftBank. http://axios.link/Dtce
• Rhône Capital exited the last of its position in listed Italian retailer Unieuro.
More M&A
🎧 Serial Productions, the group behind podcast hit "Serial," is seeking a buyer, per the WSJ. Suits reportedly include The New York Times Co. http://axios.link/CvYl
Fundraising
• Kinderhook Industries raised $1.11 billion for its sixth private equity fund. www.kinderhook.com
It's Personnel
• Ty Findley joined Austin, Texas-based VC firm Ironspring as a managing partner. He previously was with GE Ventures and Pritzker Group. www.ironspring.com
• General Catalyst promoted Katherine Boyle, Peter Boyce, and Alex Tran to partner. www.generalcatalyst.com
• Sanjiv Samant, former head of TMT investment banking at National Bank of Canada, joined Canadian venture firm Round 13 Capital to co-lead a new late-stage tech fund. http://axios.link/urO9
Final Numbers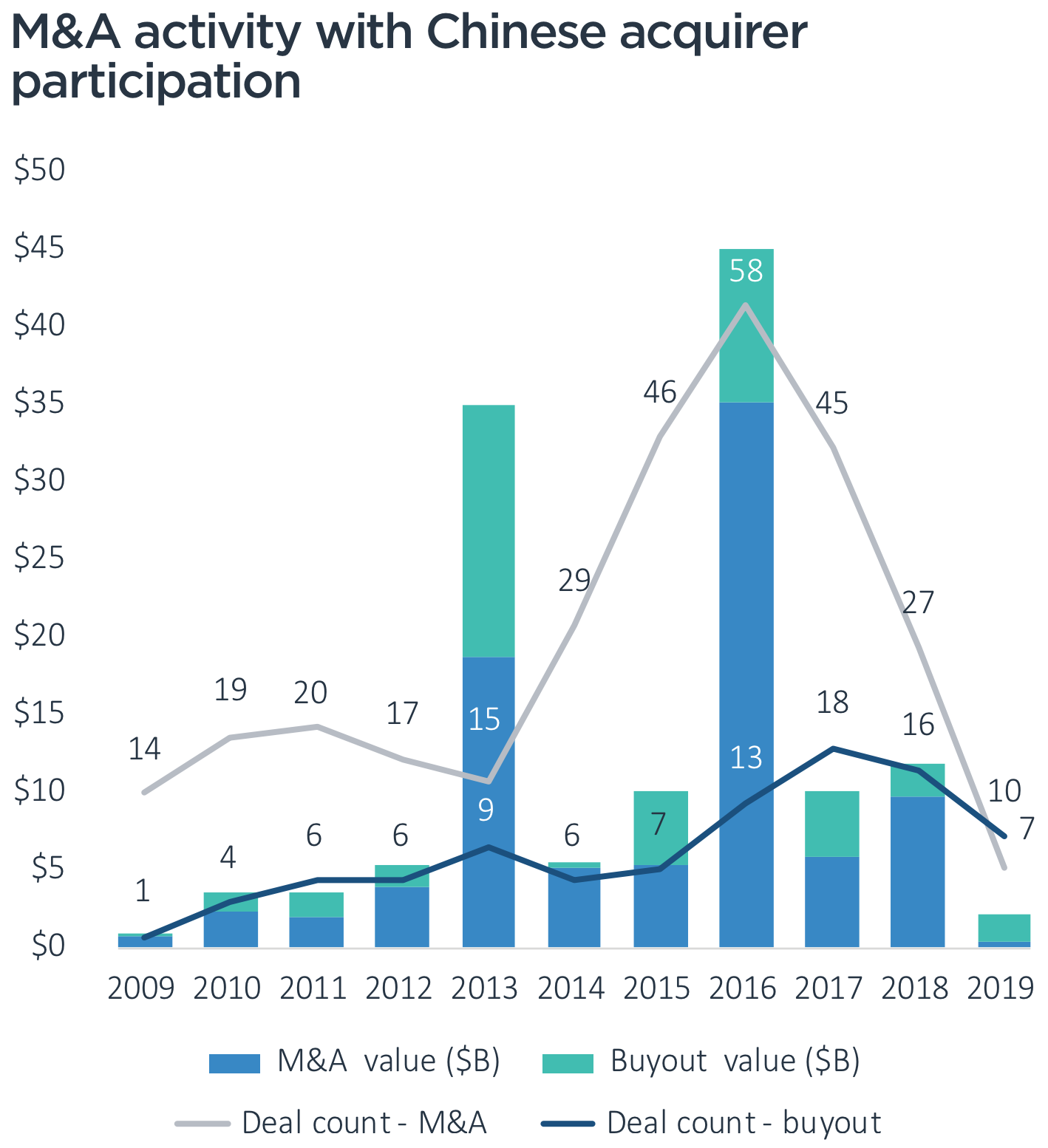 Thanks for reading Axios Pro Rata. Please ask your friends, colleagues, and Mr. Peanut mourners to sign up here.