Situational awareness: Twitter has advised that all users change their passwords after the social media site discovered it had stored them in plain text rather than encrypted. More.
https://www.axios.com/newsletters/axios-pm-f4fdf7cd-ee6a-4051-b2a4-03c517fff941.html?chunk=0#story0
1 big thing: Trump's new bull in the ring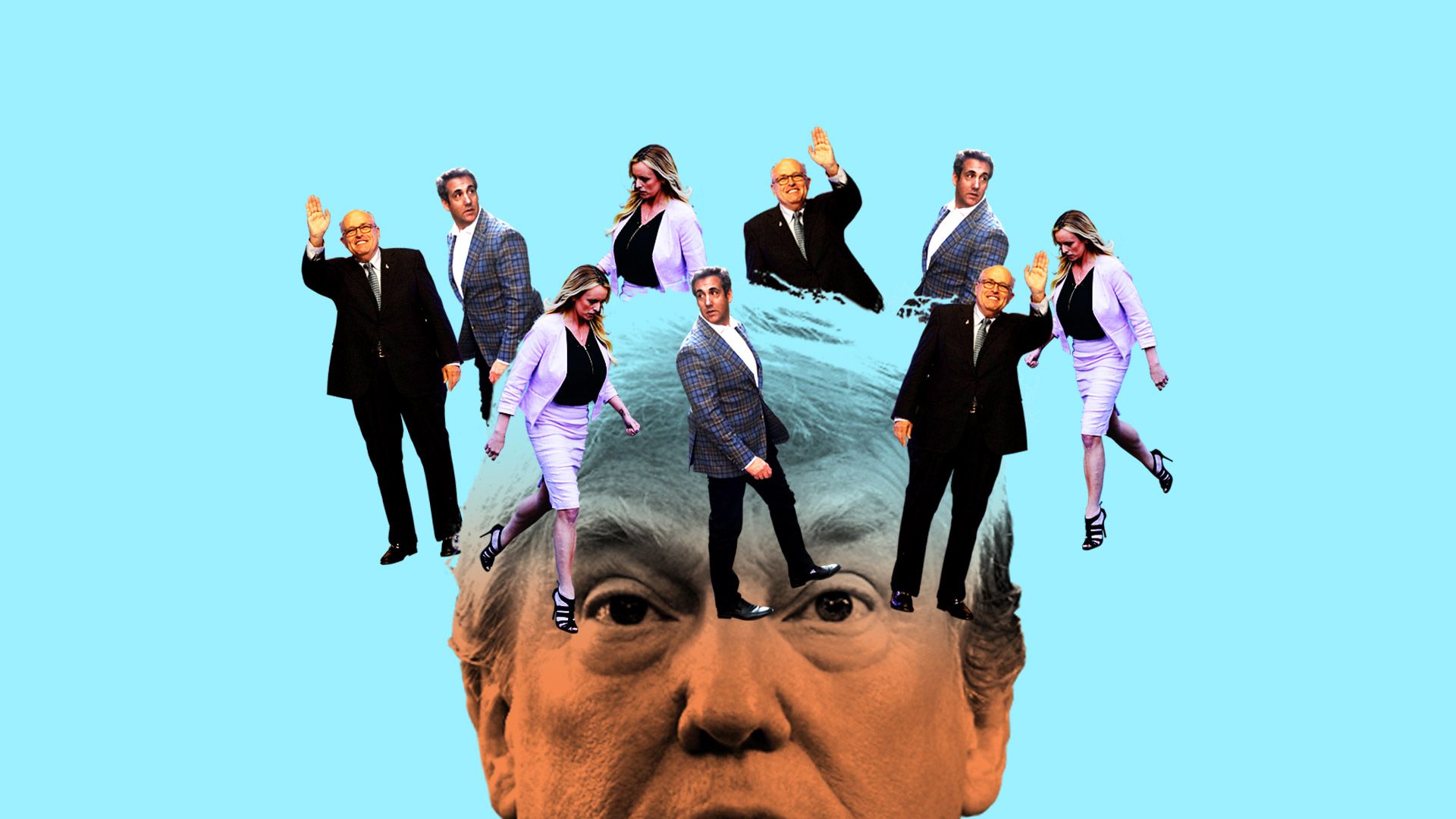 Rudy Giuliani is wasting no time as Trump's newest lawyer, calling on Jeff Sessions to step in on the Michael Cohen case and comparing the investigators to "storm troopers."
The Rudy media tour:
To the Daily Beast's Betsy Woodruff: "Anybody who says that I'm exaggerating when I say that this is an out-of-control investigation and they're acting like storm troopers––give me a break, baby! They prove it every day."
To The Hill's Niall Stanage: "I am waiting for the Attorney General to step in, in his role as defender of justice, and put these people under investigation."
The backdrop: NBC News reported today that Trump lawyer Michael Cohen's phone was wiretapped in the weeks prior to the FBI raid.
"At least one phone call between a phone line associated with Cohen and the White House was intercepted," a source told NBC.
Why it matters: Cohen's role in the Stormy Daniels case, which Giuliani shocked Sean Hannity last night by discussing on Fox News, was confirmed in a series of Trump tweets this morning:
"Mr. Cohen, an attorney, received a monthly retainer, not from the campaign and having nothing to do with the campaign, from which he entered into, through reimbursement, a private contract between two parties, known as a non-disclosure agreement, or NDA. These agreements are... very common among celebrities and people of wealth. In this case it is in full force and effect and will be used in Arbitration for damages against Ms. Clifford (Daniels). The agreement was used to stop the false and extortionist accusations made by her about an affair... despite already having signed a detailed letter admitting that there was no affair. Prior to its violation by Ms. Clifford and her attorney, this was a private agreement. Money from the campaign, or campaign contributions, played no roll in this transaction."
P.S. "Giuliani said in an interview with The Washington Post that he discussed the issue with Trump a few days ago and that they agreed that he would reveal details about the reimbursement." [WaPo's Josh Dawsey, Phil Rucker, Robert Costa and Ashley Parker]
Be smart: These story lines are coming together, and a Giuliani-empowered Trump will only get more aggressive.
https://www.axios.com/newsletters/axios-pm-f4fdf7cd-ee6a-4051-b2a4-03c517fff941.html?chunk=1#story1
2. What you missed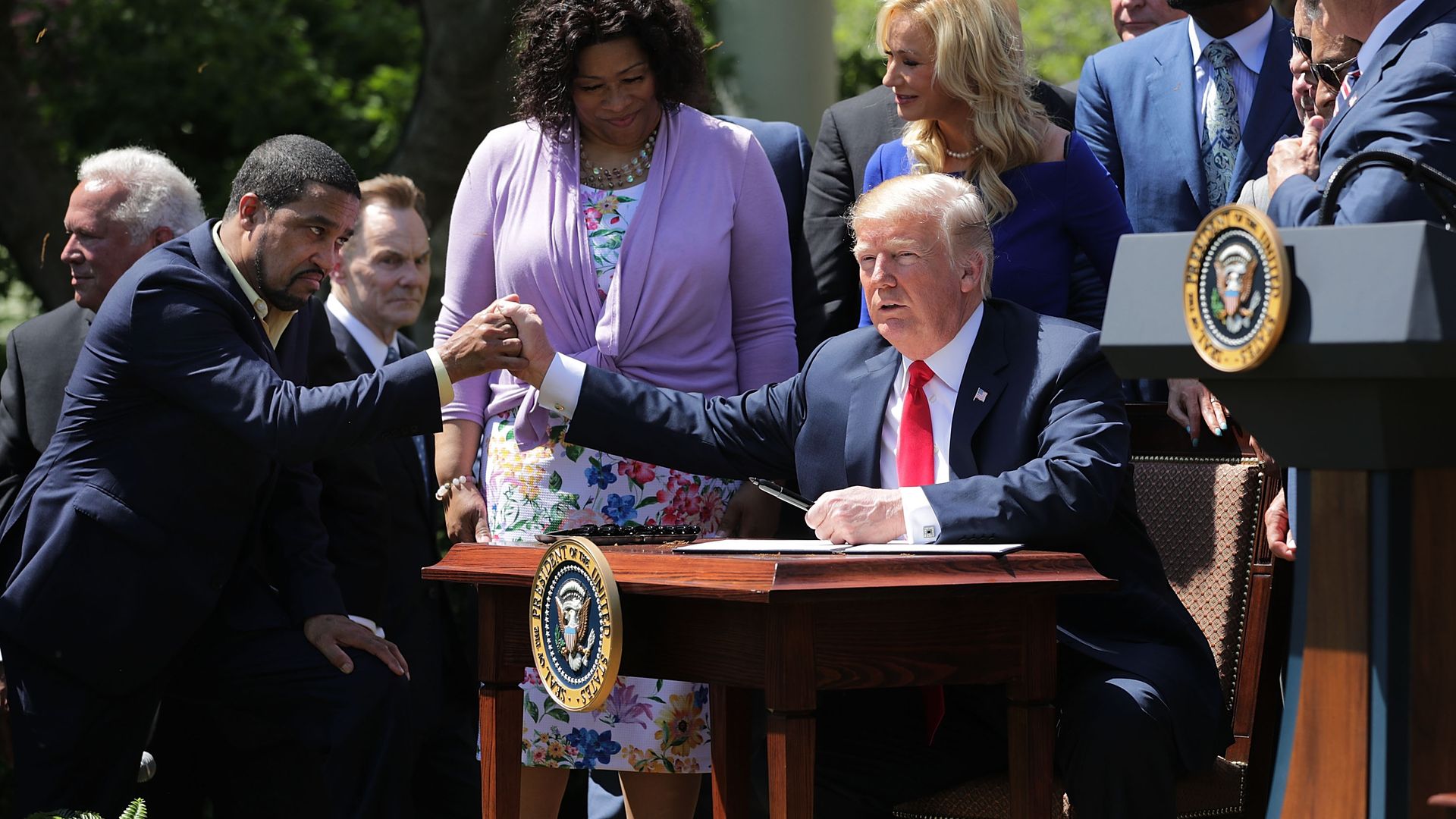 Teachers get results in Arizona: Gov. Doug Ducey signed a bill today increasing teachers' wages by 20% over the next three years. More.
Xiaomi has filed to go public in Hong Kong. The Chinese maker of smartphones and other personal electronics is expected to seek to raise at least $10 billion.
Steve Mnuchin's blind spot on U.S. jobs: The Treasury Secretary misses the need for skilled labor and has whiffed on the automation revolution, Axios' Dan Primack and Steve LeVine write. Read up.
The U.S. has issued a formal complaint to China following the use of military-grade lasers by Chinese nationals in an effort to interfere with U.S. military aircraft stationed at an American base in Djibouti.
Indian cities are now the most polluted in the world, accounting for 14 of the 20 cities with the worst air pollution. By the numbers.
P.S. House Chaplain Rev. Patrick J. Conroy, who was abruptly dismissed by Speaker Paul Ryan last month, has reportedly rescinded his resignation following the outrage over his ouster.
https://www.axios.com/newsletters/axios-pm-f4fdf7cd-ee6a-4051-b2a4-03c517fff941.html?chunk=2#story2
3. 1 fun thing
Baseball's greatest rivalry is coming to London next year, the AP's Ronald Blum reports.
The Red Sox will be the home team vs. the Yankees in games at London's Olympic Stadium.
Why it matters: These will be the first MLB games in Europe.
Past international game sites include Monterrey, Tokyo, Sydney and San Juan.