Axios PM
January 07, 2020
Good afternoon. Today's PM — edited by Justin Green — is 458 words, a 2-minute read.
Situational awareness: After twice threatening Iran's cultural sites — which would have been a war crime — President Trump walked it back and said he likes "to obey the law." Go deeper.
1 big thing: The trial is coming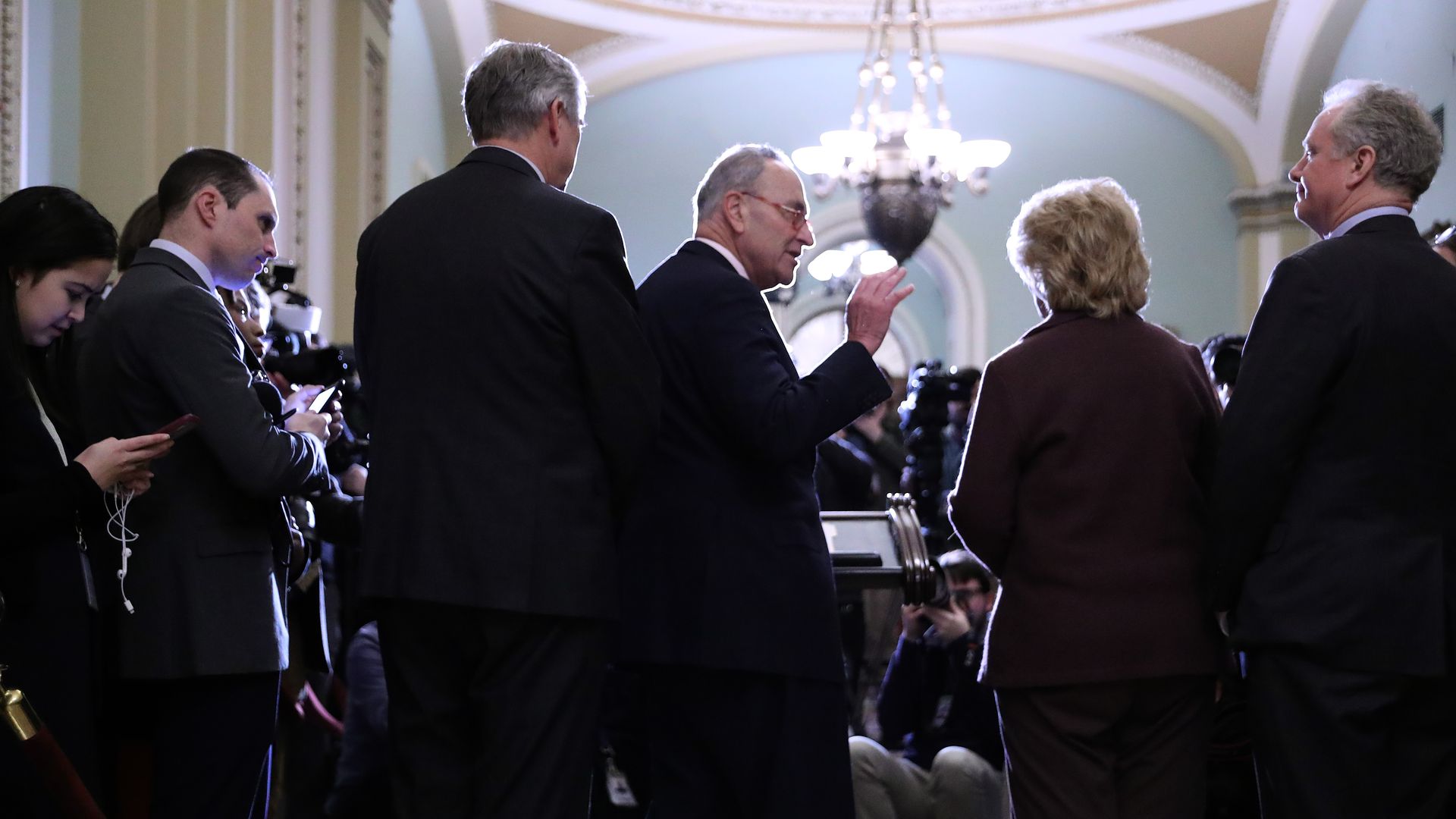 House Democrats look to be losing their leverage on impeachment, just a day after John Bolton said he'd testify if subpoenaed.
Why it matters: Senate Majority Leader Mitch McConnell says he has convinced the necessary 51 Senate Republicans that the question of whether to call witnesses should be answered after the trial begins, Axios' Alayna Treene reports.
McConnell said today that once House Speaker Nancy Pelosi transmits the articles of impeachment to the Senate, he will move ahead on approving rules for the Senate trial without negotiating them with Democrats.
His move suggests that key GOP senators are not eager to join Democrats' demands to immediately call witnesses and request new documents at the onset of a Senate trial. 
Between the lines: Some Senate Democrats are calling on Pelosi to send over the articles of impeachment.
Sen. Chris Murphy: "I think the time has passed. She should send the articles over."
Sen. Joe Manchin: "I think it needs to start, I really do. I can't tell the House how to do their business. I would never try to tell Speaker Pelosi."
These calls come despite many Democrats agreeing that Pelosi successfully held on to some leverage by waiting to transmit the articles.
What's next: Senate Minority Leader Chuck Schumer said today that Pelosi had been waiting to send the articles until she knew what the Senate trial would look like, and that it's now beginning to take shape.
2. Earthquake rocks Puerto Rico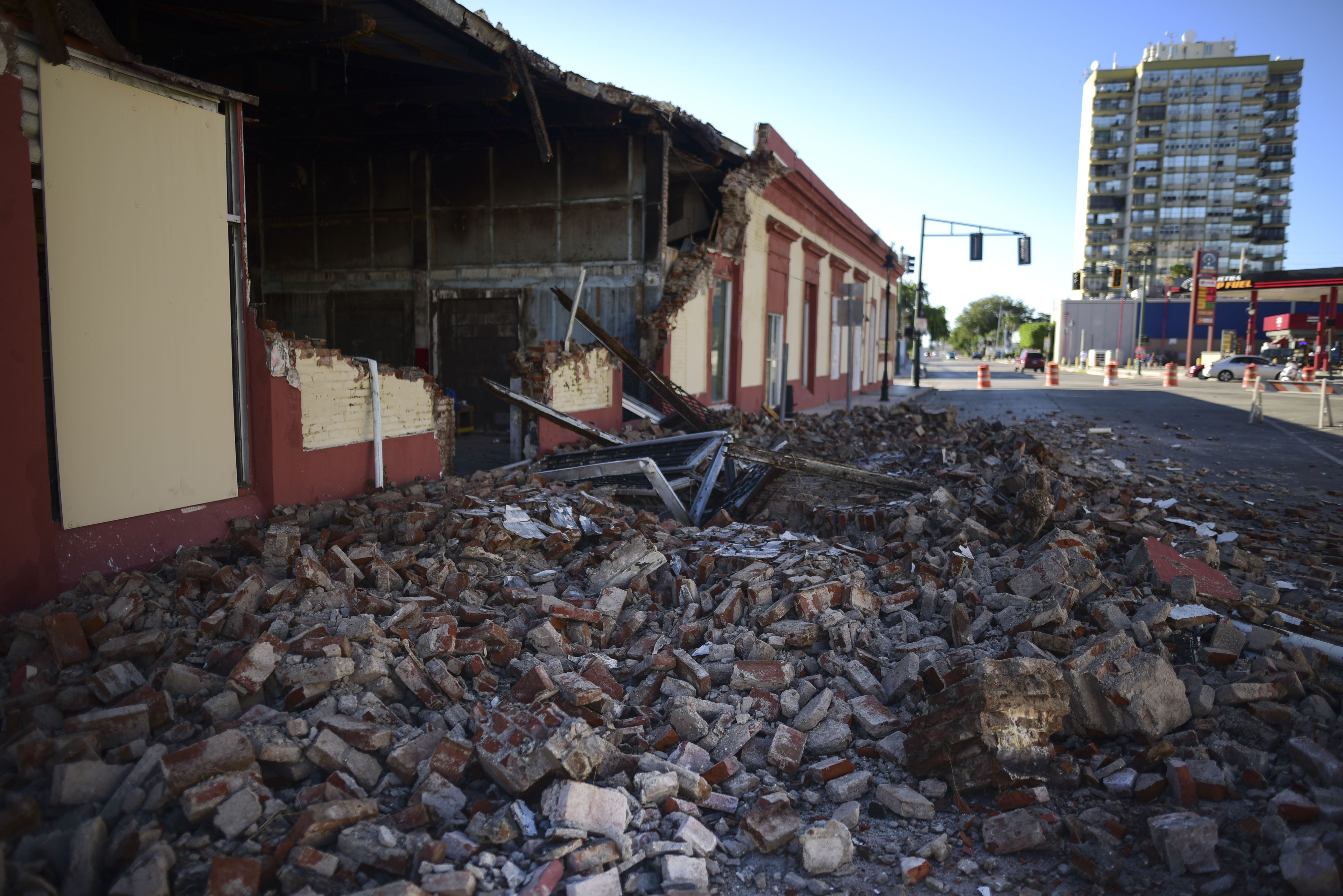 Above: Debris from a collapsed wall of a building litters the ground after a 6.4 magnitude earthquake struck Puerto Rico before dawn.
Below: The Immaculate Concepcion Catholic Church lies in ruins.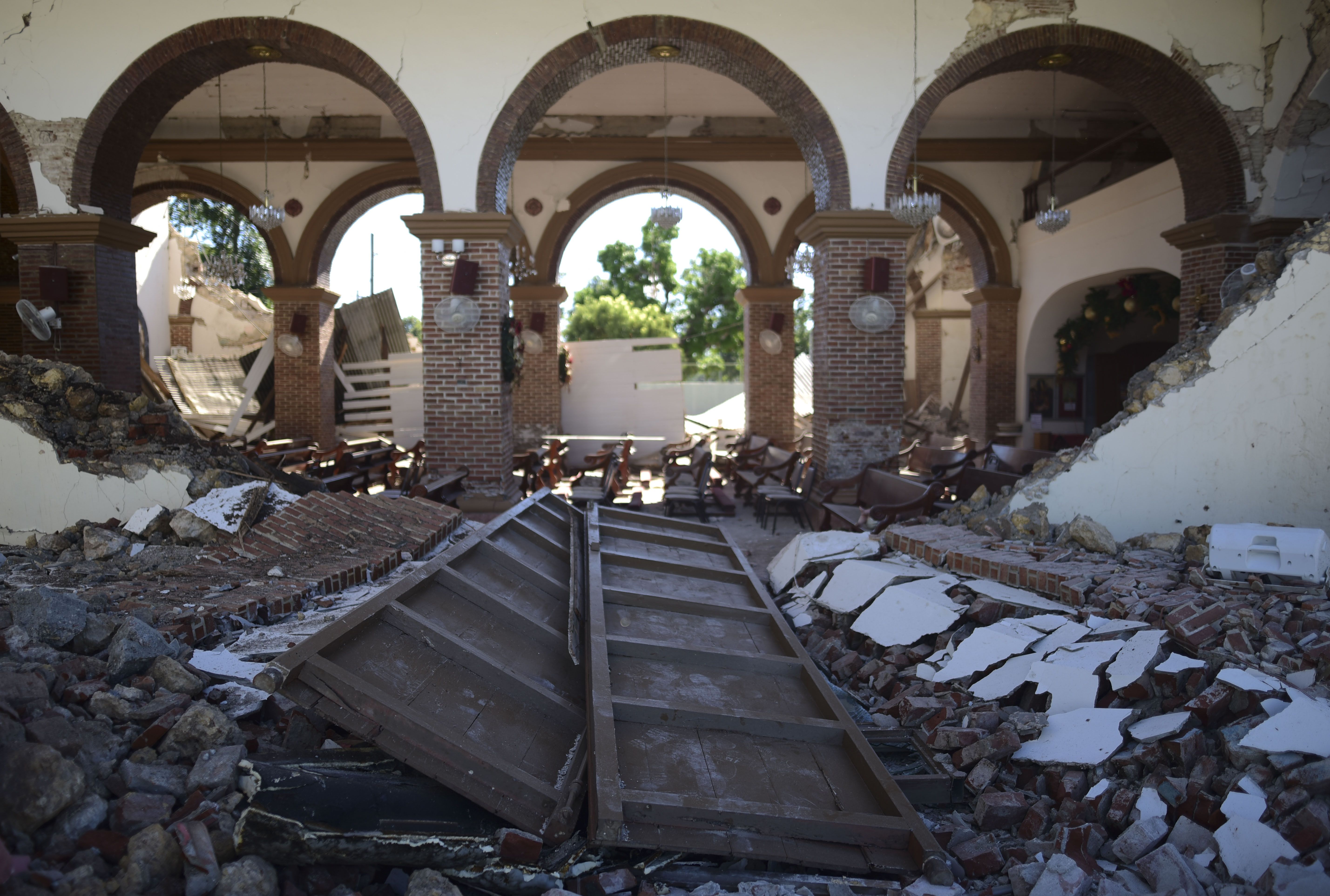 4. 1 fun thing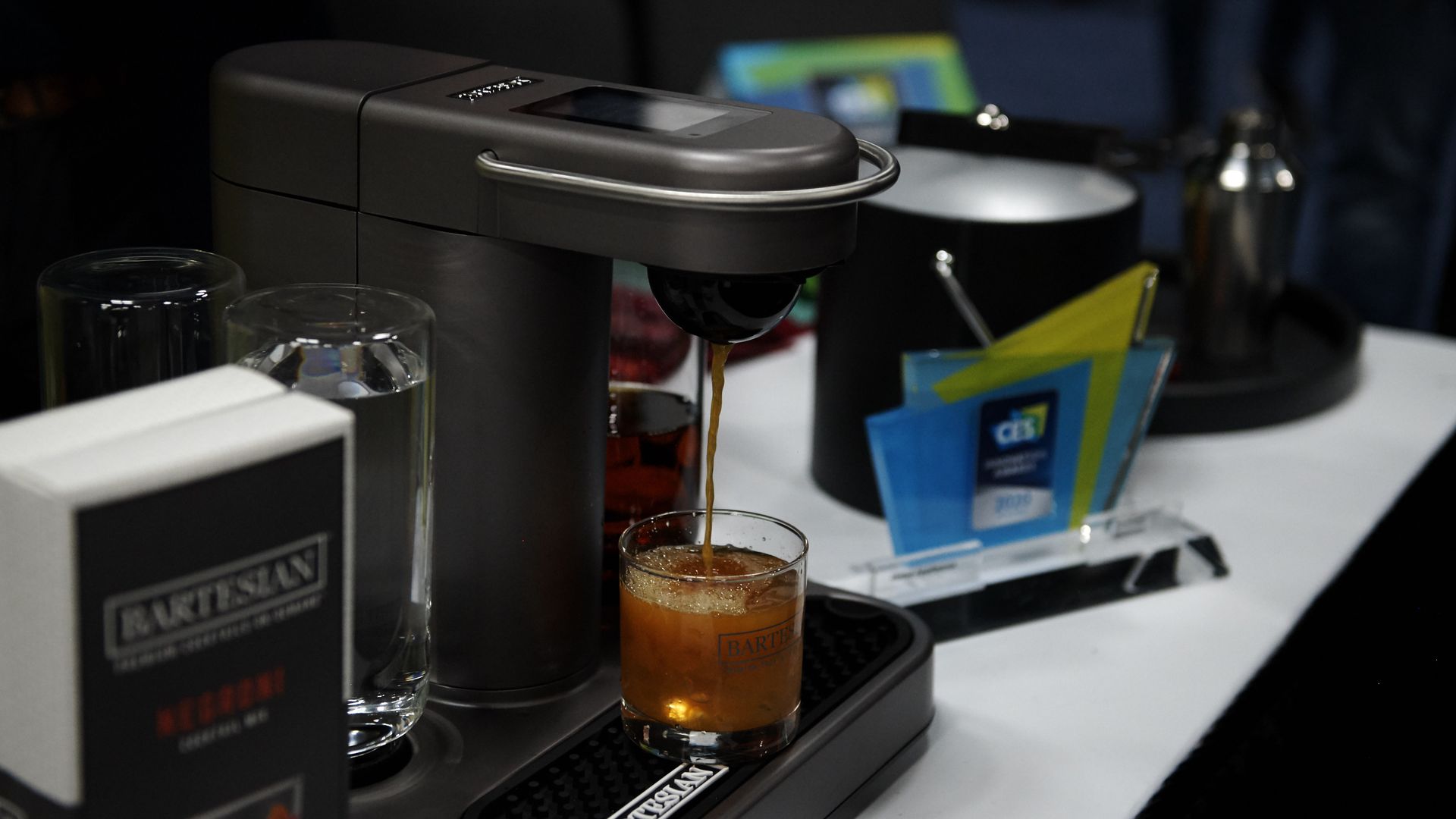 The latest version of America's Keurigization: cocktails in a pod.
Drop in a pod filled with ingredients, slide in a glass, and less than a minute later, you'll have a martini or a Moscow mule, AP reports.
The Bartesian sells pods for $2.50 each, but they don't have alcohol. Instead, you fill canisters with your own liquor and the pods mix in the rest.
Flashback: Last year, we introduced you to Drinkworks by Keurig, which can make Cosmopolitans and fizzy drinks and costs about $4 a pod. 
Between the lines: The companies hope to target those who like to host parties but don't want to stock a bar, don't know how to make drinks, or would rather push a button then spend time putting together a mojito.