September 27, 2022
Today's PM — edited by Justin Green — is 430 words, a 2-minute read.
🚨 The Jan. 6 committee postponed its public hearing tomorrow, citing rapidly intensifying Hurricane Ian.
1 big thing: Ian menaces Florida coast
Hurricane Ian rapidly intensified to a Category 3 today, with a further ramp-up to Category 4 forecast tonight and "catastrophic" winds and storm surge headed for the Florida peninsula, Axios' Andrew Freedman reports.
The storm is expected to make landfall early Thursday as a Category 4.
⚡️ A storm surge warning is in effect for a heavily populated stretch of the Florida coastline that includes Tampa Bay, Fort Myers, Naples, Port Charlotte, St. Petersburg and Sarasota.
The highest storm surge risk is forecast from Naples to Sarasota, the National Hurricane Center said this afternoon.
The NHC lowered the storm surge forecast for Tampa Bay, based on the evolving forecast track.
Zoom out: Climate change-related sea level rise is making surge-related flooding more damaging.
2. Scenes from Tampa Bay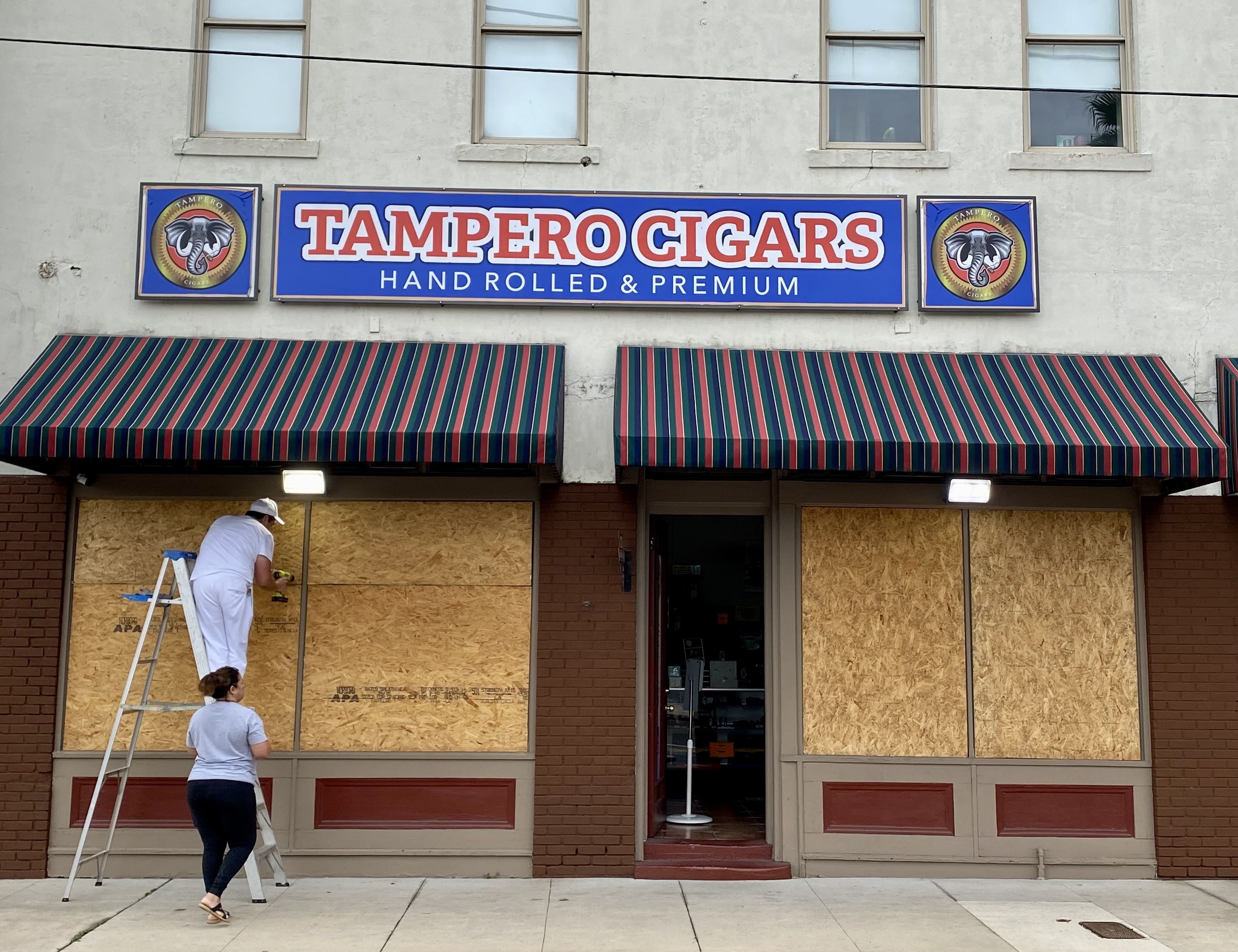 Axios Tampa Bay co-author Ben Montgomery drove through Tampa Bay neighborhoods this morning and found residents taking storm prep in stride.
Workers boarded over windows of the Italian Club and Tampero Cigars as roosters crowed across an otherwise quiet Ybor City.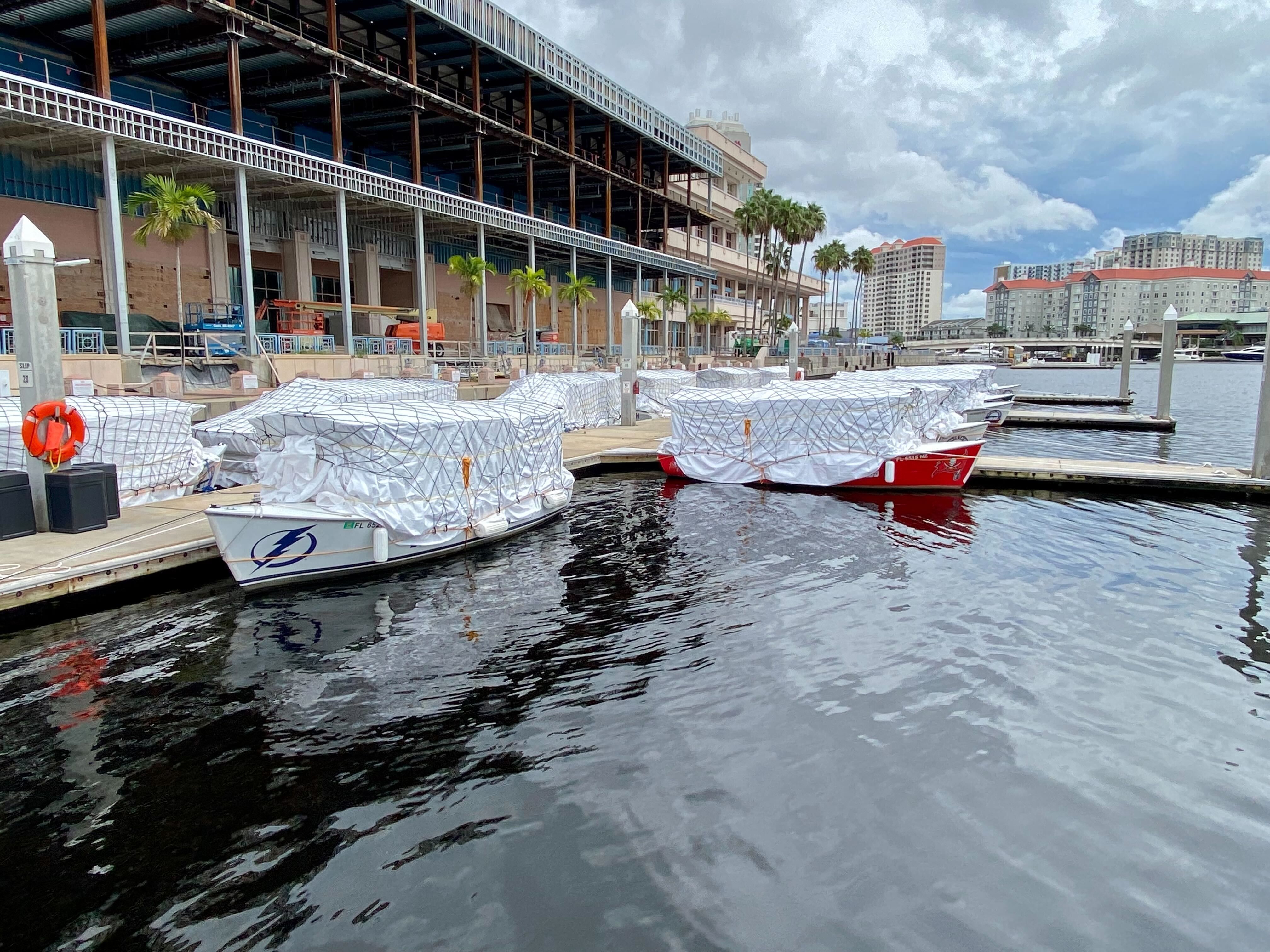 The Hillsborough River was devoid of boat traffic, Ben reports.
A few of the newer homes along the river were shuttered, but the vast majority sat unprotected. Several residents worked to tarp or secure their boats and haul patio furniture inside.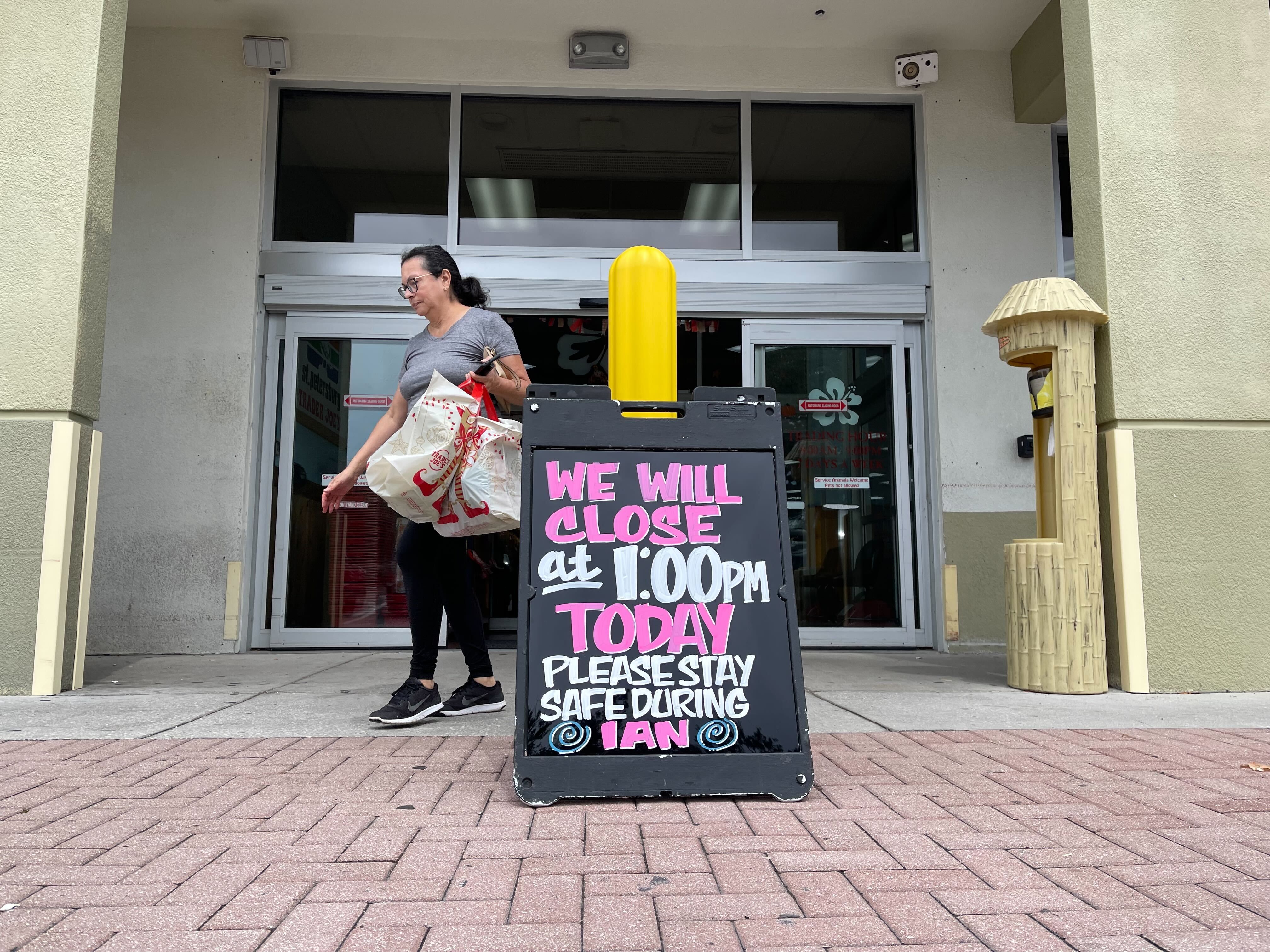 Trader Joe's staff in St. Petersburg told Axios Tampa Bay co-author Selene San Felice that customers were civil and calm.
Go deeper: Area closures ahead of Ian's landfall
3. Catch up quick
4. New way to experience Mexico City
Mexico City visitors can now experience the Aztec monuments as they once stood, thanks to augmented reality, Axios Latino co-author Marina E. Franco reports.
The Tenochtitlán XR program uses augmented reality to overlay computer renderings of temples and markets over the city center for those walking around.
🗺 Those not on location can also go through the renderings online as if navigating a map.