Axios Media Trends
October 11, 2022
Today's Media Trends is 1,424 words, a 5½-minute read. Tell your friends to follow along by signing up.
Situational awareness: Investment banks that committed billions in debt to fund Elon Musk's Twitter takeover face potential losses, Axios' Michael Flaherty reports. And despite the market downturn, equity investors, including Binance and Sequoia Capital, are reportedly standing by their investment.
📅 I'll be interviewing Jimmy Pitaro, chair of ESPN and sports content, at our Axios BFD event on Oct. 26 in New York City.
1 big thing: Scoop ... TikTok's next move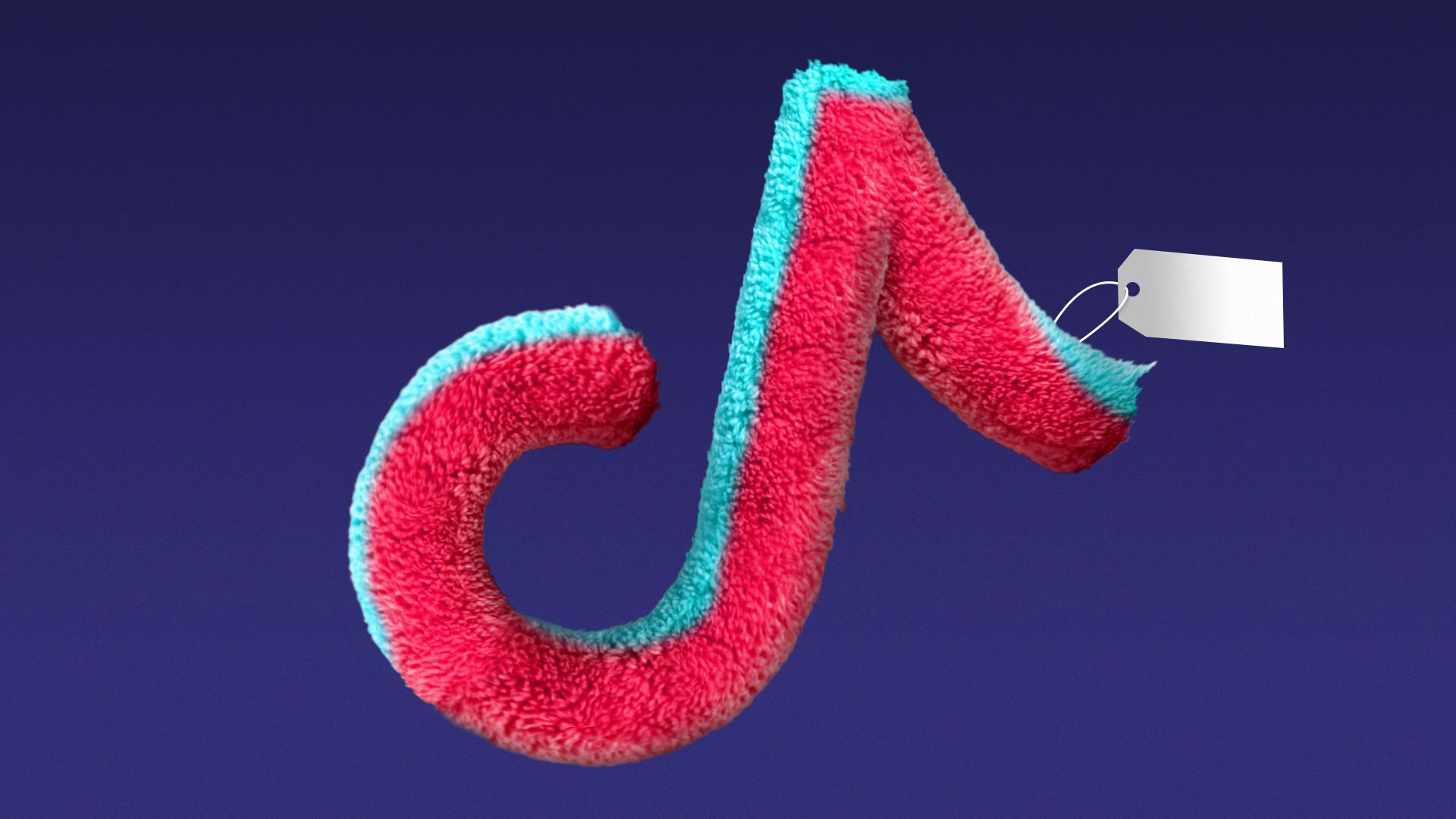 TikTok is planning to build its own product fulfillment centers in the U.S., creating an e-commerce supply chain system that could directly challenge Amazon, as indicated by more than a dozen new job openings posted in the past two weeks to LinkedIn.
Why it matters: The move signifies TikTok's commitment to e-commerce as its next major revenue stream, following the explosive growth of its ads business.
"By providing warehousing, delivery, and customer service returns, our mission is to help sellers improve their operational capability and efficiency, provide buyers a satisfying shopping experience and ensure fast and sustainable growth of TikTok Shop," the company wrote in one job listing.
Details: According to the job postings, TikTok is looking to build an "international e-commerce fulfillment system" that will include international warehousing, customs clearings and supply chain systems that support domestic e-commerce efforts in the U.S. and cross-border e-commerce efforts.
The systems will eventually perform parcel consolidation, along with transporting goods from one stage to the next and managing free returns.
State of play: Building out its own e-commerce supply chain could give TikTok more control and boost profits in the U.S. and around the world.
TikTok is currently exploring a QVC-like live shopping feature in the U.S. ahead of the holiday season that would help serve as a product recommendation tool for creators, according to the Financial Times.
What they're saying: A TikTok spokesperson confirmed that in areas like the U.K. and Southeast Asia where TikTok now offers e-commerce programs, it aims to provide "a selection of merchants which offer a range of product options as well as delivery options."
The spokesperson said the company's "focus" remains on its currently active e-commerce regions.
2. Truth decay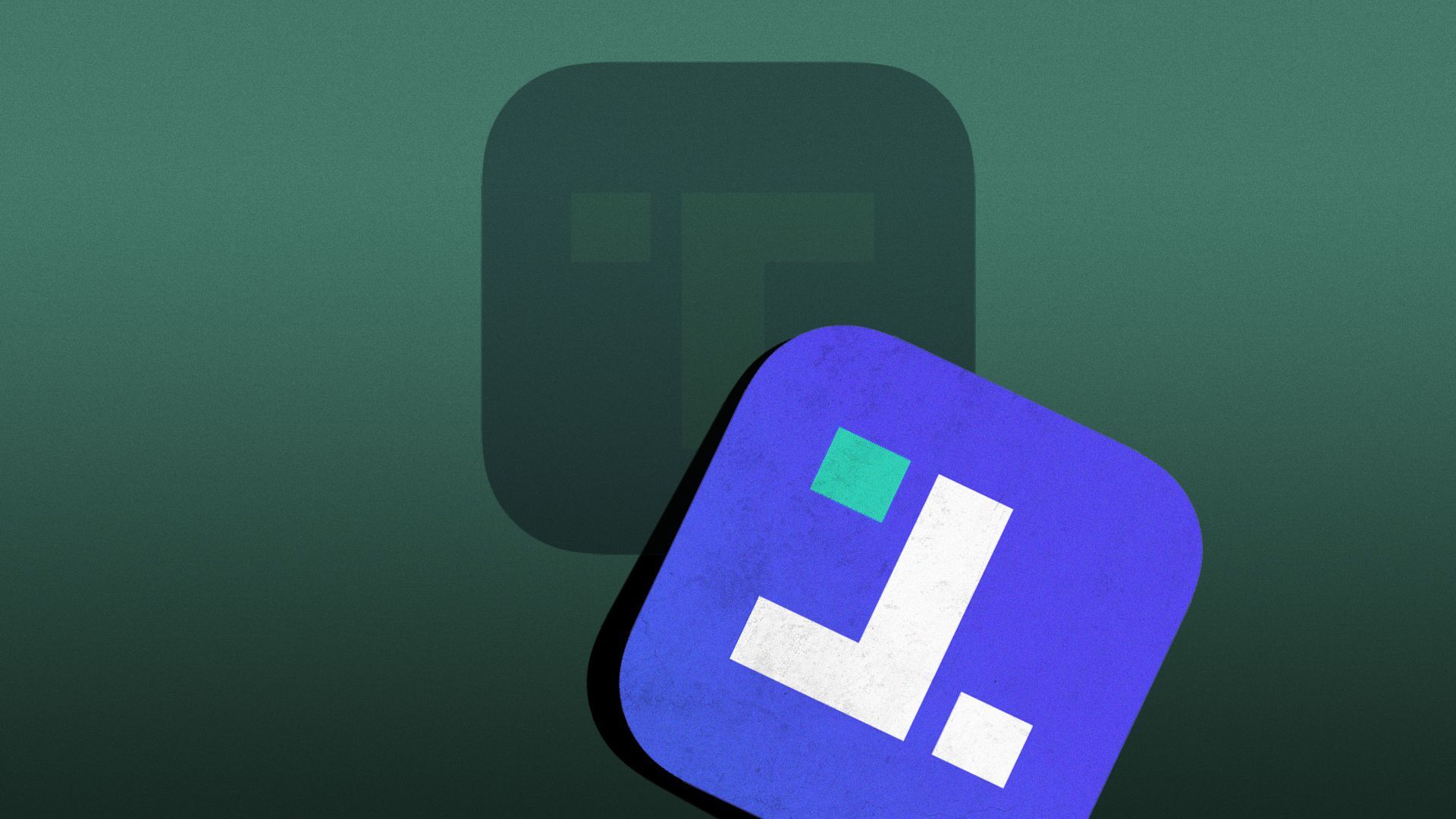 Donald Trump's social media startup, Truth Social, remains unable to access hundreds of millions of dollars tied to a prospective merger with a blank check acquisition company, Axios Dan Primack and I write.
Why it matters: The company doesn't currently generate any revenue and has said it only has enough cash to last through next spring.
Driving the news: Shareholders of the blank check company, Digital World Acquisition Corp., have been asked to approve a one-year extension to their merger.
The original vote already fell short, and DWAC's sponsor continues to beg for votes ahead of a new Nov. 3 deadline announced yesterday. The meeting to vote on a merger delay has already been pushed several times in the past five weeks.
Between the lines: Truth Social has laid out aggressive growth targets — 56 million users by 2024 and 81 million by 2026 — that will be hard to hit without access to capital tied up in DWAC and a related outside investment (called a PIPE) tied to the prospective merger.
What to watch: Shares in DWAC have taken a hit in light of Elon Musk's planned purchase of Twitter.
Musk has said that he would like to relax content moderation rules, and he's called Truth Social "essentially a right-wing echo chamber."
3. 📣 Sizing up Trump's new megaphone
Truth Social continues to grow modestly, giving Trump a megaphone while he remains deplatformed from most social media sites.
By the numbers: An Axios analysis of engagement with his Truth Social posts during September 2022 compared to his Twitter posts during September 2020 finds that while his engagement has decreased significantly, Trump still receives notable attention on Truth Social.
Of note: The data does not include deleted posts, nor does it include engagement around retweets or retruths. It does include engagement around quote tweets and quote truths.
Trump has 4.17 million followers on Truth Social as of Oct. 11, compared to the roughly 86 million followers he had on Twitter in September 2020.
4. Banned users find a home in alternative networks
Around 15% of users of alternative social networks like Rumble, Telegram and Truth Social have been banned from at least one mainstream platform, according to a new Pew Research report.
Why it matters: The crop of fledgling social media companies that grew in the wake of a content moderation crackdown following the 2021 Capitol siege has successfully formed a refuge for a significant chunk of social media users.
Yes, but: Most Americans still don't use these sites for news, the report found. Just 6% of Americans say they get news from sites such as Truth Social, Gab, Rumble, Parler, BitChute or Telegram.
5. 🗞️ Newspaper ownership shifting back to local
A group of regional newspaper chains and family-owned newspaper groups are beginning to buy back newspapers from major groups like Gannett, Alden Global Capital and Lee Enterprises, which are trying to reduce their footprints to save costs.
Yes, but: The churn rates for papers sold to smaller groups, in some cases, remains high, according to a new report from Northwestern's Medill School of Journalism, Media, Integrated Marketing Communications.
Driving the news: While some groups, like family chain Paxton Media, have significantly increased their footprint in the past two years, they have also consolidated papers after buying them to manage costs.
Paxton has bought 60 papers in the past two and a half years, but also sold five and closed or merged 10.
Ogden Newspapers, another family chain, has bought 28 in that time frame, but it's closed or merged 11, according to the report.
By the numbers: In the past two years, roughly two-thirds of the 90 papers that newspaper giant Gannett has sold were bought by either Paxton or CherryRoad Media, a regional chain based out of New Jersey that was launched in 2020.
Today, six of the 10 largest newspaper owners in the U.S. are regional chains, and half of those chains didn't exist a decade ago.
What to watch: Deal activity in the newspaper space is expected to continue as more big chains continue to offload papers.
Gannett, for example, is reportedly looking to sell another 60 of its nearly 500 newspapers, after selling more than 100 since 2020.
The Medill report suggests most newspaper deals fall between "two- and six-times cash flow, or approximately 10%-30% of revenue if a property is unprofitable."
6. 🔪 Netflix wants to have its cake and eat it too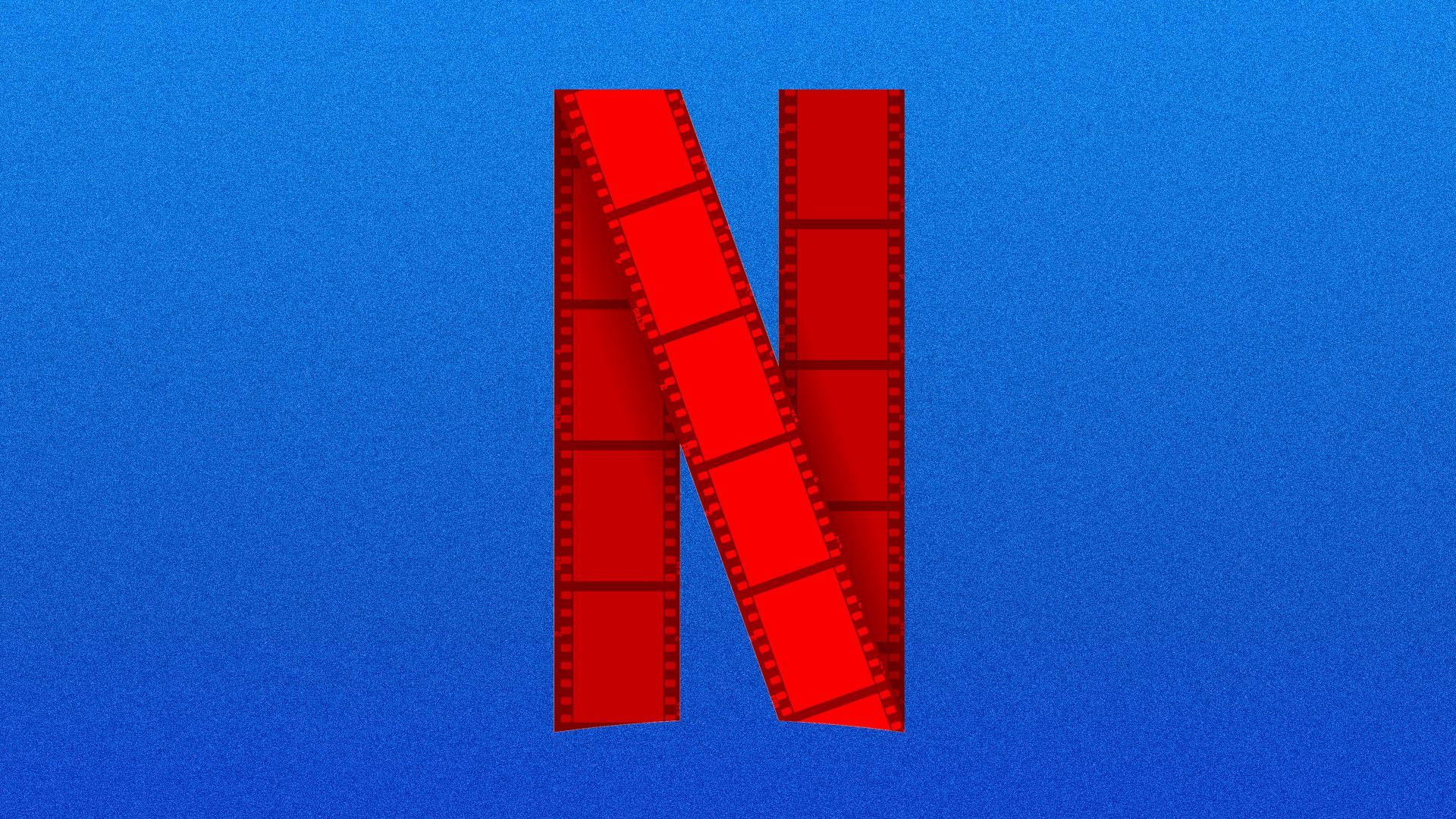 Netflix on Thursday said that it will put its upcoming sequel to its hit psychological drama "Knives Out" in theaters before making it available to its 220 million subscription streaming subscribers.
Why it matters: It marks the first-ever Netflix film to debut across all three major U.S. theatrical chains: AMC, Cinemark and Regal, Axios Tim Baysinger and I write.
Yes, but: It's a very limited theatrical debut.
"Glass Onion: A Knives Out Mystery" will premiere in 600 theaters around the country for a limited debut period of just one week, Nov. 23–29, a month ahead of its Netflix streaming debut on Dec. 23.
For context, there are more than 4,300 theaters operating in the U.S. today.
The big picture: The streamer for years resisted monetizing its content in places outside of its service. But facing pressure from Wall Street, Netflix is changing its business strategy to look more like a traditional media company.
After years of resisting ads, the company now plans to launch an ad-supported streaming tier later this year.
Be smart: Striking agreements with major theater chains is an important feat for Netflix considering the contentious relationship the streamer has historically had with some of the bigger exhibitors.
7. Midterm messaging blitz
Democrats are pouring millions into Facebook ads about reproductive rights leading up to this year's midterms, while Republicans are focused on the economy and Donald Trump.
Why it matters: The end of Roe v. Wade is helping Democrats register and rally voters. The party is depending on the issue as an antidote to President Biden's low popularity and GOP attacks on inflation and the economy.
Neither party is talking much about Joe Biden.
8. 📺 Late night's curtain call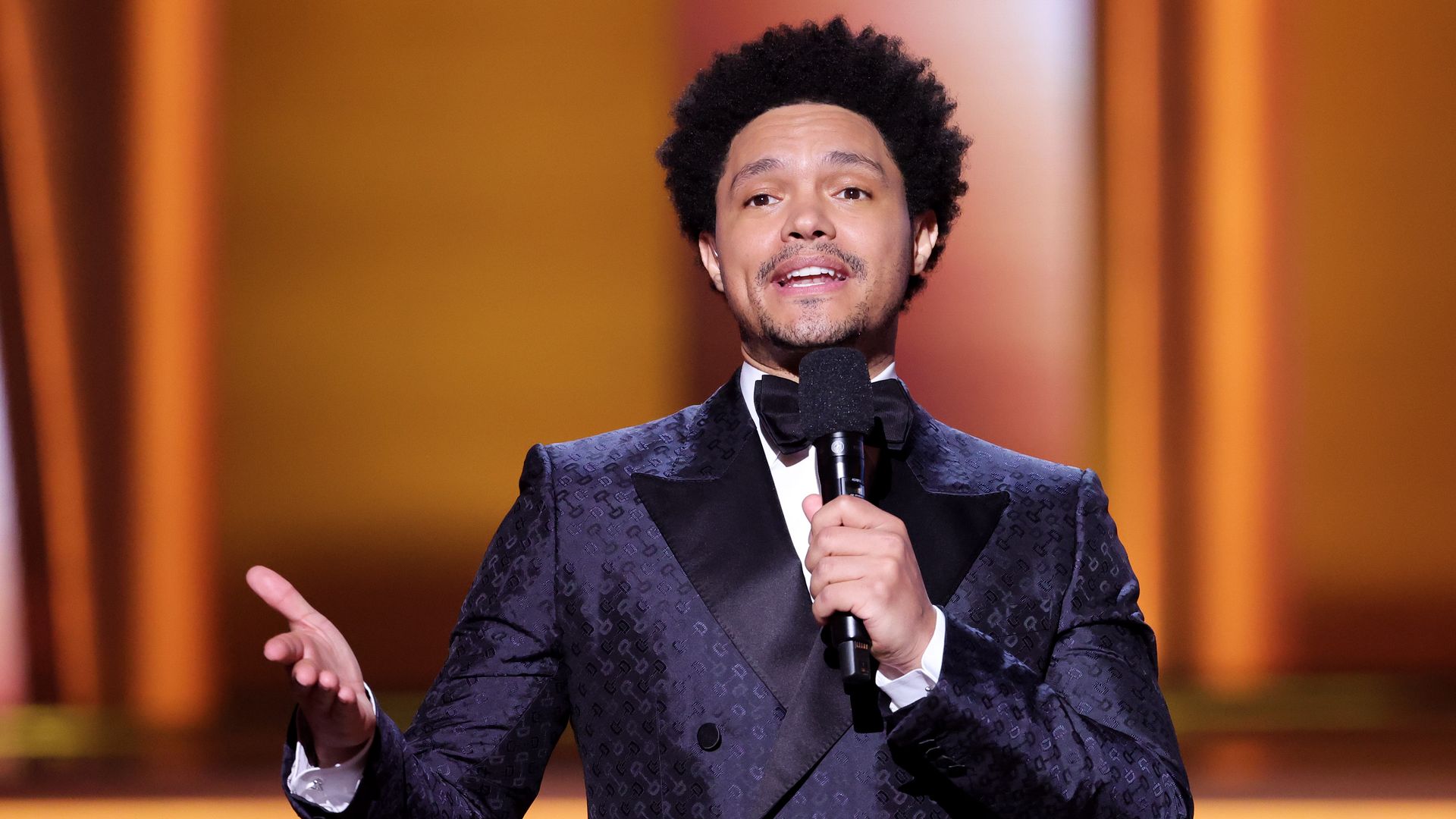 The future of late-night TV is in limbo as streaming continues to upend traditional television networks.
Why it matters: Late-night shows used to be cash cows, but the streaming era has begun to eat into their success, the New York Times' John Koblin and Benjamin Mullin report.
Driving the news: Trevor Noah's unexpected departure after a seven-year run at "The Daily Show" follows the announced departure of CBS' "The Late Late Show" host James Corden earlier this year and TBS' cancellation of "Full Frontal With Samantha Bee" in July.
By the numbers: Ad revenue across the four late-night shows on network television fell 16% in the first six months of this year compared to the same period last year, per the Times, citing figures from Kantar.
The big picture: The late-night format has struggled to transition into streaming, in part because opening monologues — often tied to news of the day — don't have a long shelf life, the Times notes.
Today's newsletter was copy edited by Sheryl Miller.