Axios Media Trends
July 11, 2017
Good morning. Happy summer Tuesday. This is the third edition of Axios Media Trends. Send tips and ideas to [email protected].
How the right hijacks social media
Liberals build social platforms with idealistic notions of change and inclusivity. Conservatives then master them to more effectively achieve their political ambitions.
This under-appreciated dynamic is THE story of social media politics today. We saw this as Donald Trump and his allies harnessed – and at times manipulated - Twitter and Facebook, both built by liberal idealists, to win the presidency.
We see a similar dynamic unfolding on Reddit, a company built by liberals that pro-Trump trolls are mastering to spread misinformation, often under the guise of First Amendment freedom.
The power of "The_Donald": Trump himself tweeted a meme that bubbled up on a sub-reddit channel fittingly called "The_Donald." The channel has become the staging ground for the conservative movement on Reddit since the site banned two alt-right accounts earlier this year for violating their policies.
Culture of trolling: Conservatives on Reddit are increasingly embracing "internet raiding," and trolling, where users ban together to game polls, algorithms or news feeds. Pepe the frog (more below) has become the symbol of the trolling movement.
Money quote from BuzzFeed's Charlie Warzel in his newsletter: "A way I've been thinking of it is that Trump is like an assignment editor for the trolls."
Pepe rising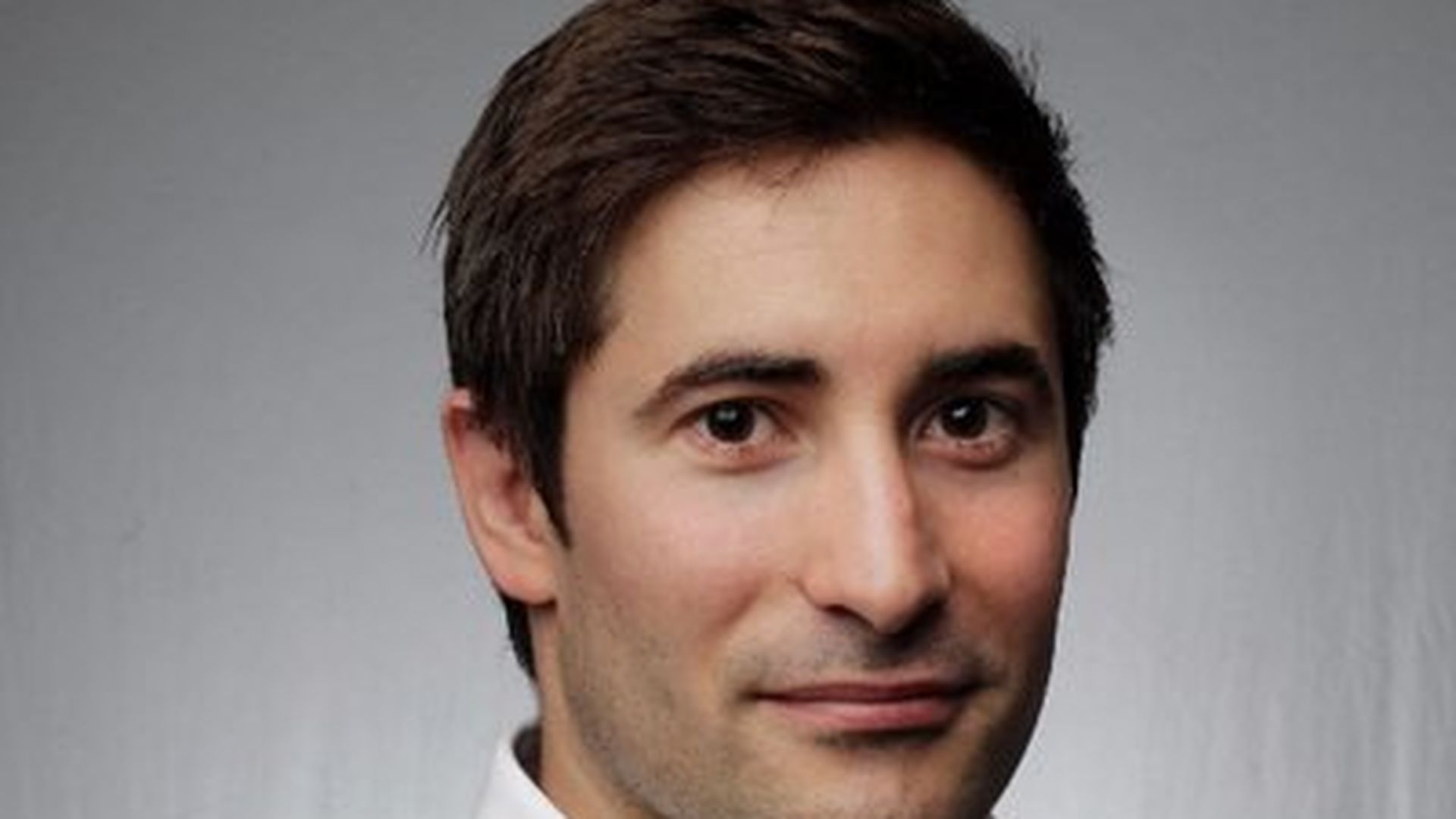 The frog emoji symbolizes Pepe the Frog, a popular internet cartoon (see above) that became a symbol of the alt-right conservative movement in early 2016.
Why it matters: The alt-right social movement trolls highly-publicized national events and controversies using the frog emoji as a symbol of solidarity. "We've seen the Pepe frog emoji show up in basically every single national event since Trump was Inaugurated," Akash Nigam CEO of social analytics firm Blend, tells Axios. The frog was the most-used emoji during Trump's inauguration and the Super Bowl.
Dems' digital shock
Democrats worry their problems go way beyond conservative dominance on Twitter or Reddit. Axios' Kim Hart and I are hearing of a growing number of Democrats that fear the party is fighting 2020 wars with 1980 technology, mentality and techniques.
Rising tensions: There is a rising belief that party leaders, most of whom grew up in the television and newspaper era, spend way too little time and attention on digital advertising and targeting. They hire consultants who are often incentivized to place TV ads, because their cut is bigger than when buying digital ads.
"Our advertising strategy, flawed by economics, culture and stubbornness, is the least-known reason why Democrats are losing," says Tim Lim, a Partner at Bully Pulpit Interactive — the advertising agency that managed the Obama and Clinton digital campaigns. Lim argues more money needs to be spent on digital and more digital needs to be spent on persuasion advertising, not just fundraising.
Why it matters: Look for an acceleration in money moving from TV to digital, especially on the left. (Losing political parties always overcompensate for the flaws of their campaigns. The same thing happened to Republicans after 2012.) This will hit 2020 hardest, because few people vote in midterms and those who do tend to be old, TV watchers.
Fun Fact: You will have an impossible time tracking this new spending. The 1934 Communications Act does not require candidates to publicly disclose data on political ad spend on Facebook, Google, or any other digital property, the way they have to with TV or radio spending. Fat chance this decades-old law gets changed anytime soon.
Breaking ... Newspaper wars erupt
The Local Media Consortium is firing back at the National Media Alliance for its op-ed calling for collective government action against the Google and Facebook duopoly, saying it views the tech industry "as partners, not adversaries."
The consortium represents dozens of local papers and media companies, like The Seattle Times, The McClatchy Company and Cox Media Group,
The leader of the group, Rusty Coats, argues in a letter to their membership that News Media Alliance, which represents bigger papers like The New York Times and Wall Street Journal, ignores their work forging essential partnerships with tech companies and demonstrates "a lack of knowledge" for the tens of millions of dollars that they've netted in partnering with Google.
Google's response to both sides has remained the same: "We want to help news publishers succeed as they transition to digital."
The streaming bubble that could burst
Like Twitter, music streaming services are killing it with huge mobile audiences – tens of millions of users and rising. But they are struggling to turn growing audiences into growing business success and a burst of consolidation is likely on the horizon.
Sound smart: None of the big players are profitable: Spotify is about go public; Pandora is taking big money from SiriusXM to compete; and Soundcloud just laid off 40 percent of its staff to stay afloat.
Bottom line: The audience is there, but the cash isn't flowing ... yet. A big part of that stems from economics behind the digital economy (too many players in a crowded field) and music ownership and distribution rights — an issue that has been at the heart of the streaming mess since the beginning.
Even more: The streaming economy is built around the premise that one day these giants will grow big enough to be able to force music labels to meet their terms, instead of the other way around. Apple Music is reportedly looking to give music labels less of a cut, but nothing has been negotiated yet. Spotify celebrated a mere 3-cent royalties reduction deal with Universal from 55% to 52% earlier this year.
​Spotify's sneaky IPO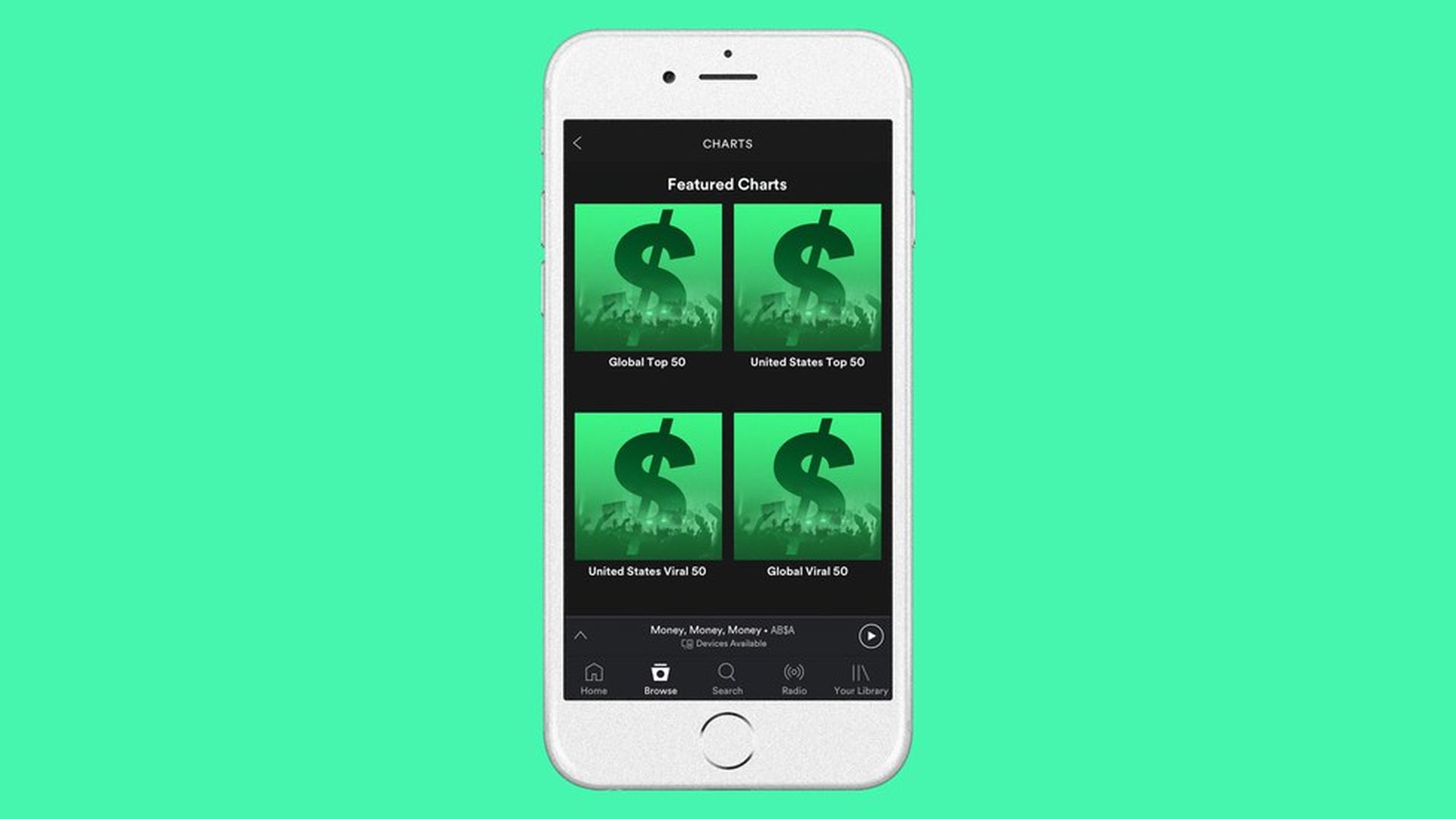 Per Axios' Dan Primack: Spotify is considering a clever way to allow their music listeners to own a chunk of the company. There's a chance Spotify will try to get subscribers to buy into the company as a part of its direct listing IPO this fall. They would do this by allowing users to buy-in for shares of an IPO price, giving them a piece of the action. This could be a big consumer differentiator within a crowded market.
The rise of self-serve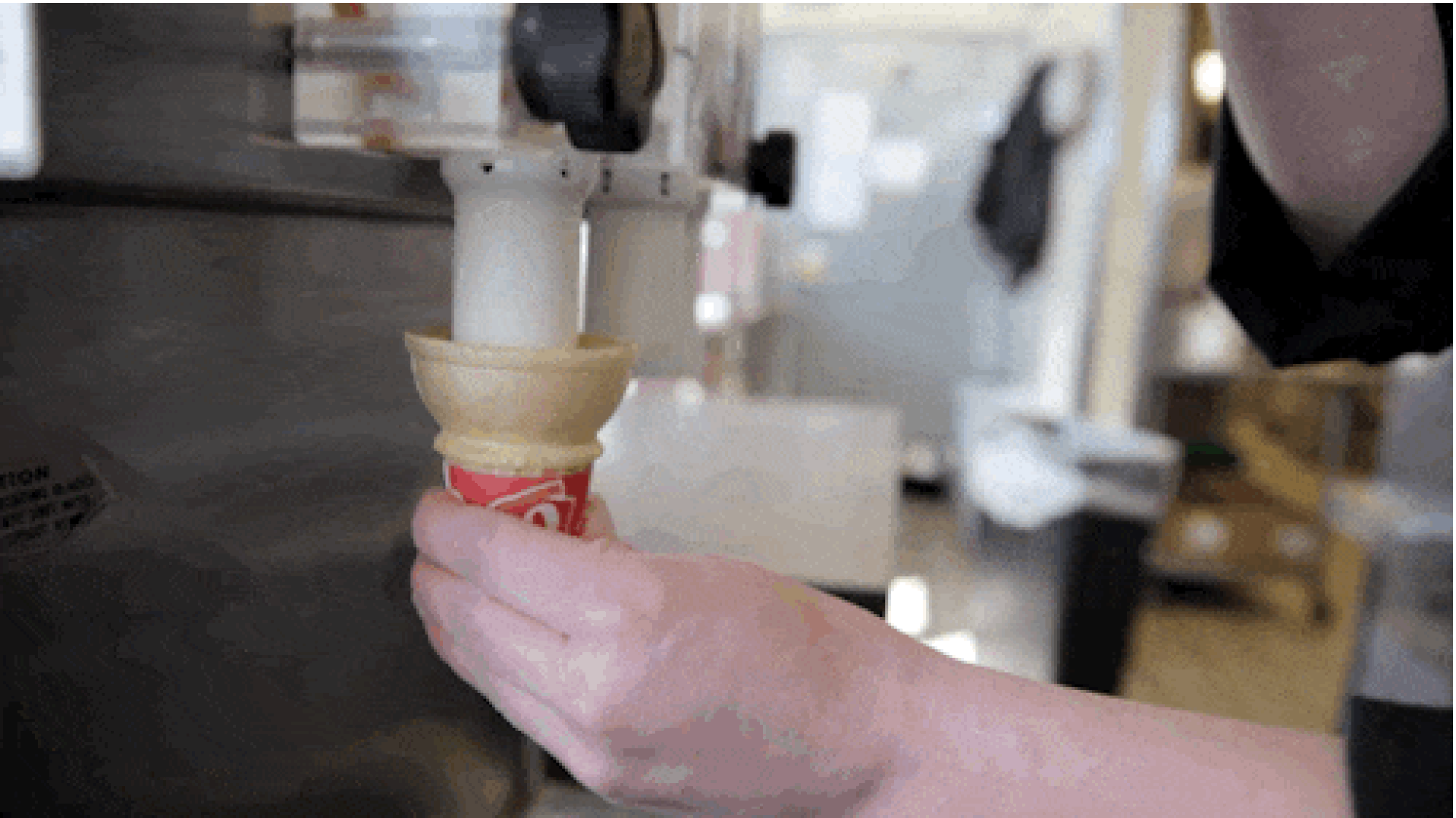 Everyone knows that digital ad spend is exploding, but what a lot of people don't realize is that it's two forms of digital that are eating at new incremental ad spend: search and social.
"If you take every other digital and advertising format, there's no growth at all basically," says Vincent Letange, EVP of Global Market Intelligence at Magna, one of the world's biggest advertising agencies. The Magna team notes that while the dollar growth is huge for search and social, video is also growing at a very quick pace.
Why it matters: A driving factor in the dollars growth of search and social is the low barrier to entry. Self-service advertising portals allow many more small and medium-sized advertisers to participate with little help from agencies or special tech tricks.
State of play: Earlier this year, Instagram touted that it hit the 1 million advertiser mark, due to the influx of small business advertisers. To compete, Snapchat created a self-serve platform this year, stating the need to better serve small businesses.
Bottom line: This is another reason everyone else should fear the social giants!
1 fun thing: Prime Day, the new Cyber Monday?
Amazon's annual day of online discounts is blowing up. #PrimeDay2017 is trending on Twitter and appeared on the top of Google News' Tech section on Monday. Dozens of news outlets are reporting how to snag the best deals. From The Oregonian: Here's how Amazon manufactured a holiday.
Gut check: Prime day last year drew almost as many unique websites visitors to Amazon.com as the prior years' Cyber Monday (51 million vs. 59 million), per comScore.
p.p1 {margin: 0.0px 0.0px 0.0px 0.0px; text-align: center; font: 12.0px 'Helvetica Neue'; color: #454545}