Axios Media Trends
January 30, 2018
Thanks for subscribing to Media Trends. Tell friends to follow along by signing up here.
1 big thing: Facebook and Google try local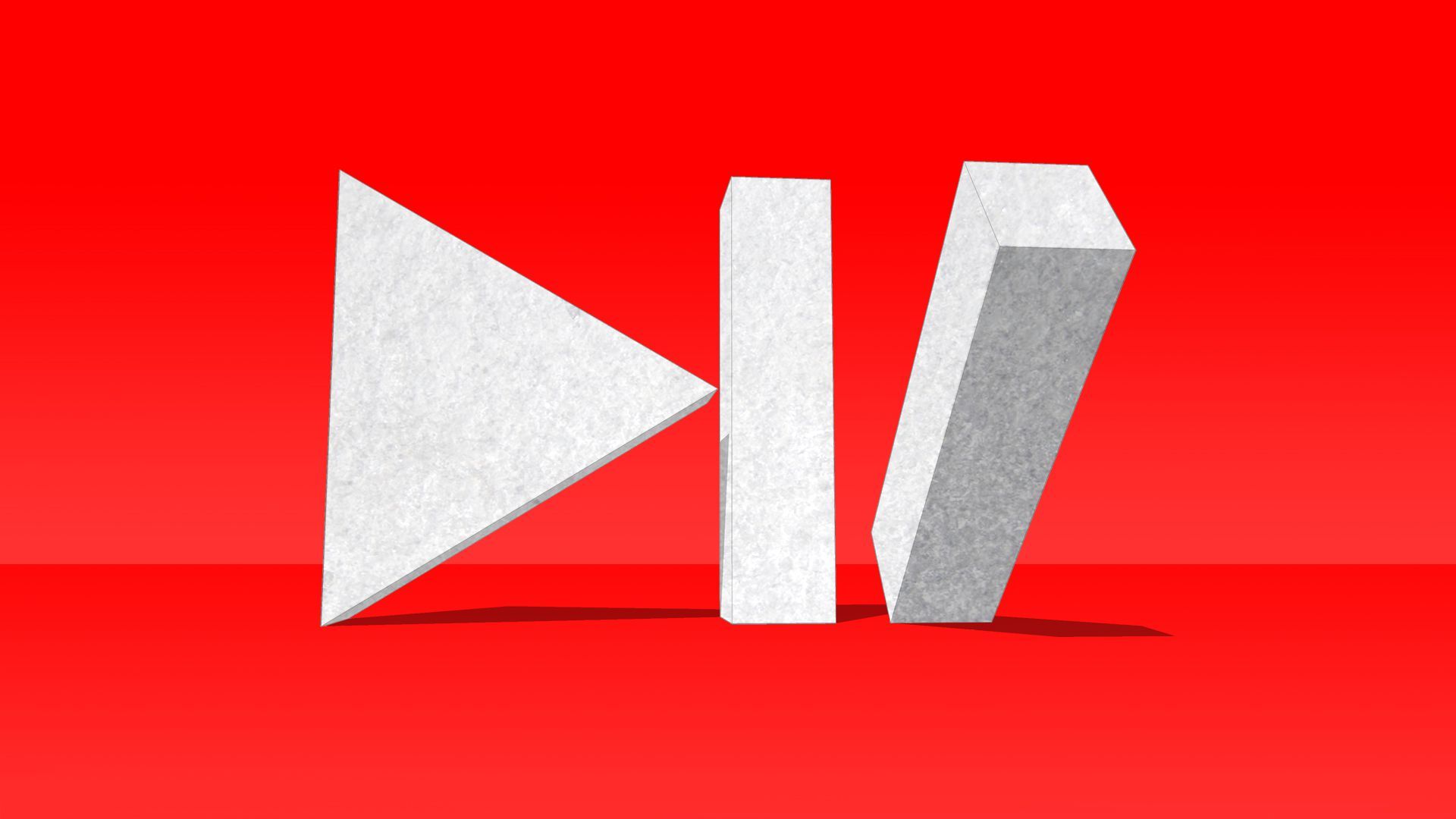 Facebook announced Monday that it will begin prioritizing local news content in the News Feed. The news follows Google's confirmation last week that it's testing a hyper-local news app called Bulletin.
Why it matters: Local and national news outlets have for months been split on the way they view their publishing relationships with Google and Facebook.
National news outlets have generally been more critical of Facebook's efforts to fairly compensate publishers, provide them with data and elevate their brands.
Local news outlets share these concerns, but see Facebook and Google as important technology partners that help them compete with national outlets for eyeballs and subscriptions.
What we're hearing:
Matt DeRienzo, executive director of Local Independent Online News Publishers, on the Facebook news: "This feels like the missing piece — or one missing piece that's crucial, anyway — in Facebook's previous algorithm announcements that caused so much anxiety among local publishers."
Patch CEO Warren St. John: "I think the decision shows that Zuckerberg and Facebook are serious about following through on their commitment to support meaningful interactions that build community."
"I see [the Google local news app] potentially as a very good thing... It can actually be helpful data."
— Rusty Coats, CEO of the Local Media Consortium
2. Meanwhile, national media moguls rip Facebook
Speaking to Axios' Jim VandeHei at NYU's Skirball "Future of Media" event last night:
NBC News Chairman Andy Lack: "It's not so good to be in business... with Facebook. They're a fake book. They are not Facebook ... They don't value having a relationship with news organizations."
HBO CEO Richard Plepler: "Never sell them short. I listened to Andy (Lack) carefully I think he's 100% right on the news side ... What I hope is happening there ... There's an awful lot of smart people in there — The question is: Are they smart and wise? Those things are not always the same."
Go deeper: Watch Plepler and Lack gush about Snapchat
3. CNN to shutter more digital projects in 2018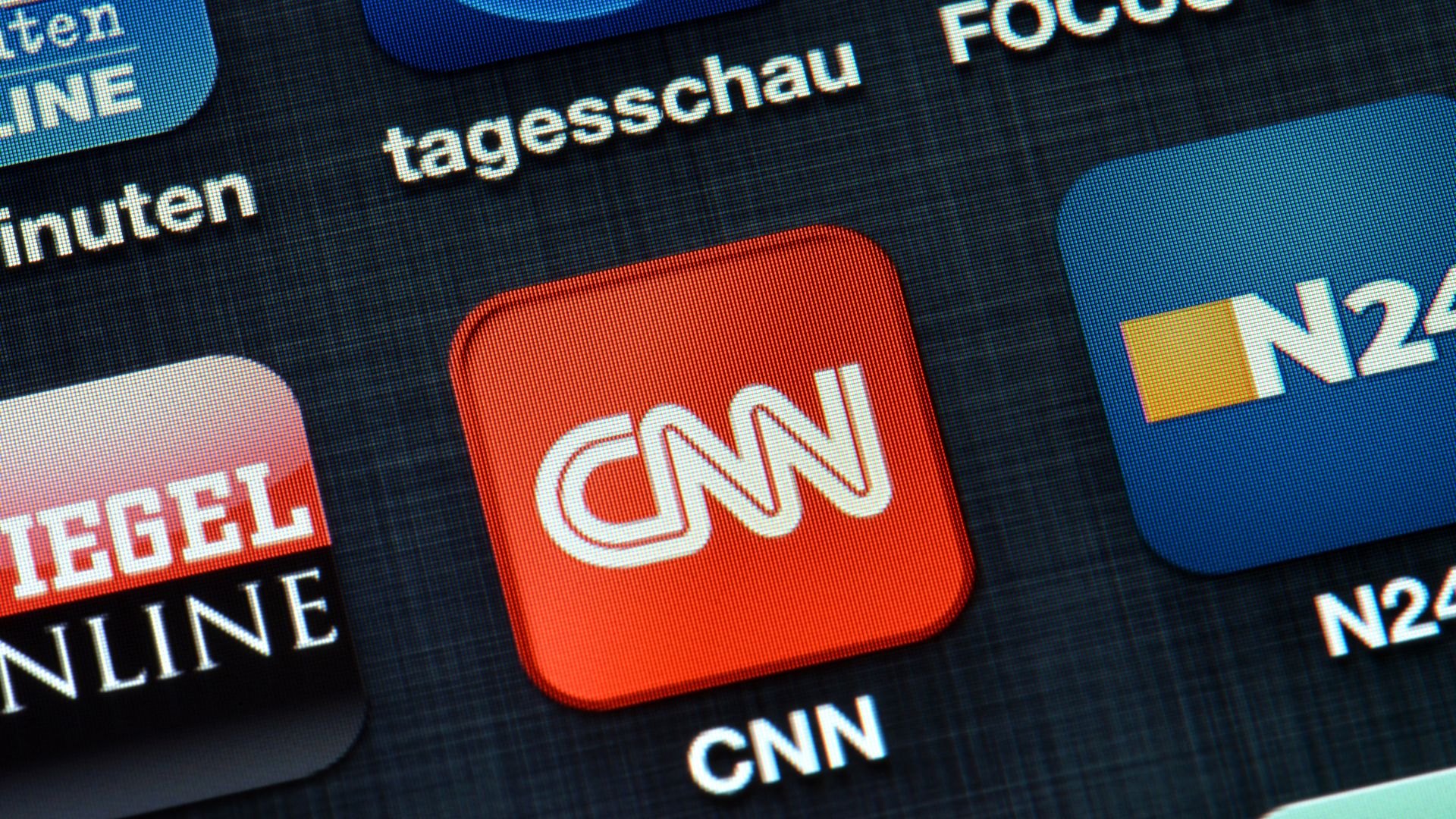 CNN will sunset a number of digital initiatives this year in an effort to stay nimble, Axios has learned. The company will also launch new projects as it continues to test what resonates best with its audience and drives revenue.
Why it matters: Big-money projects and restructuring are part of the network's commitment to pivoting its business model towards profitability, even if it means cutting ties with major investments.
CNN has a mandate to fail fast, meaning initiatives that don't show a promising return on investment after a few months will be re-evaluated in order to stay competitive.
Last week, the network cut ties with Casey Neistat and folded his video business, Beme, into its core brand. Sources say Neistat became disinterested and absent shortly after the acquisition, which contributed to CNN's decision to shutter Beme — rumored to have cost the company $25 million — as a standalone business.
The company is looking to re-establish its relationship with Snapchat in an effort to create a partnership that drives more engagement and revenue in the future.
CNN's Executive Vice President Andrew Morse said last year that it is "going to be hard for us to continue to do Facebook Live long-term if we can't figure out how to monetize it, because we're able to monetize our video really well in other places."
The big picture: CNN's digital focus is a part of Turner 2020, the six-year initiative from CNN's parent company to focus its efforts on profitability. The company has hired more than 200 staffers to work on CNN digital since the fall of 2014. Per comScore, CNN pulled in 110 million domestic uniques last month.
At the heart of CNN's big bets is Great Big Story (GBS), a millennial video startup funded in full by CNN that is driving massive audience growth, particularly among millenials, for the network.
In Q4 of 2017, GBS reached an average audience of 196 million per month across platforms and has quintupled it's YouTube subscriber list to roughly 1.86 million subscribers.
Flashback: NYT's Jan. 2017 2020 Group strategy report: "We're no longer in a period when most coverage leaders have the luxury of 'figuring it out' over multiple years."
4. BuzzFeed readying non-Facebook show push
BuzzFeed is working to establish new shows and partnerships that will launch exclusively with other platforms, like Twitter, Spotify, and others new ones to be announced, according to sources familiar with the company's thinking.
Its daily Spotify news briefing, "Reporting to You," will launch today, and will anchor the launch of other partnerships coming throughout the year. 
Why it matters: The viral content site has been planning the video pivot away from Facebook for some time.
"Facebook is still in the early stages of figuring out how and whether news organizations can build a business on Facebook... So we've invested in our own and other platforms."
— Editor-in-chief Ben Smith, who I caught backstage at yesterday's NYU Skirball event
The company has seen success in off-platform video partnerships in the past year, including the launch of what Smith says is Twitter's most-watched show, AM to DM, last September.
On average, AM to DM attracts over 1 million views per show, with nearly a third of the its audience coming from outside the U.S. — joining from the U.K., Canada, India, Australia, South Africa and Mexico.
5. Theaters face a power struggle as digital takes over
MoviePass, the mobile app that allows users to access one theater movie ticket daily for a $9.95 flat monthly fee, has withdrawn from 10 of AMC's popular theaters, resulting in a standoff between the country's largest theater chain and the digital subscription service that MoviePass says drives the majority of AMC's revenue.
Why it matters: The same economics problem that led to the collapse of the newspaper industry, and that's currently haunting cable, is also happening to the theater industry: Viewership (in this case, admissions) is down, and the average price of movie tickets continues to climb.
Movie admissions in the U.S. fell 6% last year to 1.24 billion, the lowest admissions rate since 1995, according to the National Association of Theatre Owners.
Stock prices for nearly every theater chain are down, with the exception of Regal.
Digital home viewing and price increases have forced theaters to strike distribution partnerships with upstarts like MoviePass in order to retain admissions. That power dynamic is causing angst amongst theater chains.
MoviePass continues to skyrocket in growth, surpassing 1.5 million annual subscriptions in January.
"We have been driving tens of millions of dollars to the big three (Regal, AMC, Cinemark) and all we've been asking for is small portion of incremental profit, but they continue to just believe they can take all the advantage but not share in the wealth ... We can't keep doing that."
—
Mitch Lowe, CEO of MoviePass
Read more in the Axios news stream.
6. Gut Check: Cinema revenues plateau
Cinema revenues are rising (slightly), but are being far outpaced by digital video rentals while the DVD business is dying, as expected.
Go deeper: How this rift is causing tension between theater chains and movie studios
7. Eye on Earnings
Wednesday: AT&T, Facebook, Meredith, Microsoft, Sirius XM Holdings Inc.
Thursday: Alphabet, Amazon, Apple, NYT, Time Warner
Friday: Charter, Sprint
Big things we're watching:
Facebook: How Wall Street reacts to Facebook's pivot from "time spent" as a metric of success. Facebook helped define the concept of a "monthly active user" as a metric for success early on and it has since been adopted by Wall Street and other platforms. Can they do it again?
AT&T: Executives seem confident a Time Warner merger will go through this year, but what happens if it doesn't? Do strategic investments in its ad tech business, like bringing on GroupM's Brian Lesser to create a monster advertising business, continue?
Amazon: Just how good were holiday sales for Amazon's voice assistant products? What's next for the future of its ad business and its content streaming arm?
8. 1 fun thing: Most popular Super Bowl ads over 30 years
Ad Meter—the annual industry barometer that measues public opinion on Super Bowl commercials, is turning 30 this year.
The poll, sponsored and published for decades by USA Today Networks, has seen immense growth in recent years, so much so that it's launching a 30-on-30 bracket for viewers to vote on their favorite commercials from the past 30 years — March Madness style.
A few themes:
Animals rule: In the first 29 years of Ad Meter, 16 of the 30 (53 percent) winning commercials—two ads tied for the top spot in 2011—featured animals.
Food is a close runner-up: More than a third of all the Ad Meter winning commercials (11 of 30, 36 percent) have been for a soft drink, snack food, candy or fast food restaurant.
Star power works: Over the years, celebrities in general have helped push commercials over the top, with 7 out of 30 (23 percent) winning commercials featuring a celebrity.
Anheuser-Busch has won a record 14 Ad Meter titles—more than any other brand.
Pepsi was king for the first decade. It won six times in the 1990s, including four straight years from 1994 to 1997. The brand hasn't won since 1997.