Axios Media Trends
August 30, 2022
Today's Media Trends is 1,439 words, a 5½-minute read. Tell your friends to follow along by signing up.
🎙Launching soon from Axios: "Elon Musk vs. Twitter." Subscribe.
Read the latest Musk-Twitter drama from this morning here.
📷 Situational awareness: BeReal was the top free app in the Apple app store nearly every day in August. It's no wonder everyone's trying to copy it.
1 big thing: Time's first acquisition under the Benioffs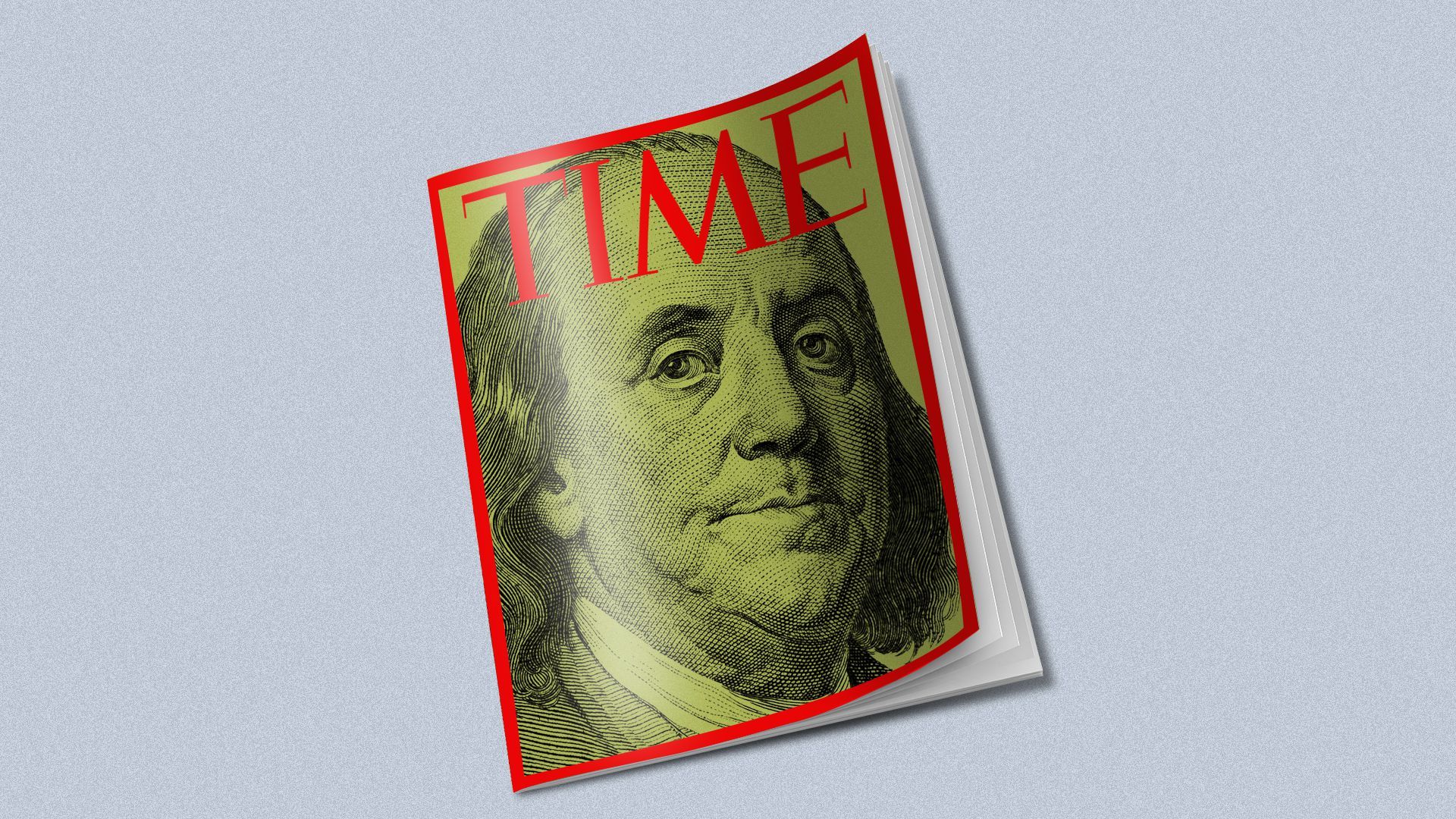 Time has bought Brandcast, a company that licenses software for easy-to-build marketing websites, Time's editor-in-chief and CEO Edward Felsenthal told Axios.
Why it matters: The deal marks Time's first acquisition since Marc and Lynne Benioff bought the publication in 2018.
Details: With the purchase, all of Brandcast's 14 employees moved over to Time as a part of a new division called Time Sites, which has replaced the Brandcast name.
Time Sites is led by Brandcast CEO Ashok Santhanam, who reports to Ian Orefice, president and COO of Time & Time Studios.
While executives declined to disclose the deal's terms, they did note that the acquisition does not require any sort of regulatory review, which is required for deals over $101 million.
The backstory: Marc Benioff was an early investor in Brandcast, which is how Time executives became familiar with the company, Felsenthal told Axios.
Between the lines: Time Sites will use Brandcast's talent and technology first with Time's business-side operations and then eventually with its newsroom as well.
The big picture: Time has vastly expanded its product offerings, with a focus on digital transformation, since the Benioffs bought it four years ago.
Print accounts for less than 44% of Time's total revenue today, compared to 83% in 2019.
The company now has nearly 250,000 digital subscribers, Felsenthal said, in addition to roughly 1.3 million print subscribers.
Time is still on pace to bring in at least $200 million in revenue this year, a 30% growth rate over last year, Felsenthal said, with roughly one-quarter of that revenue coming from Time Studios.
2. Scoop: Google vs. Truth Social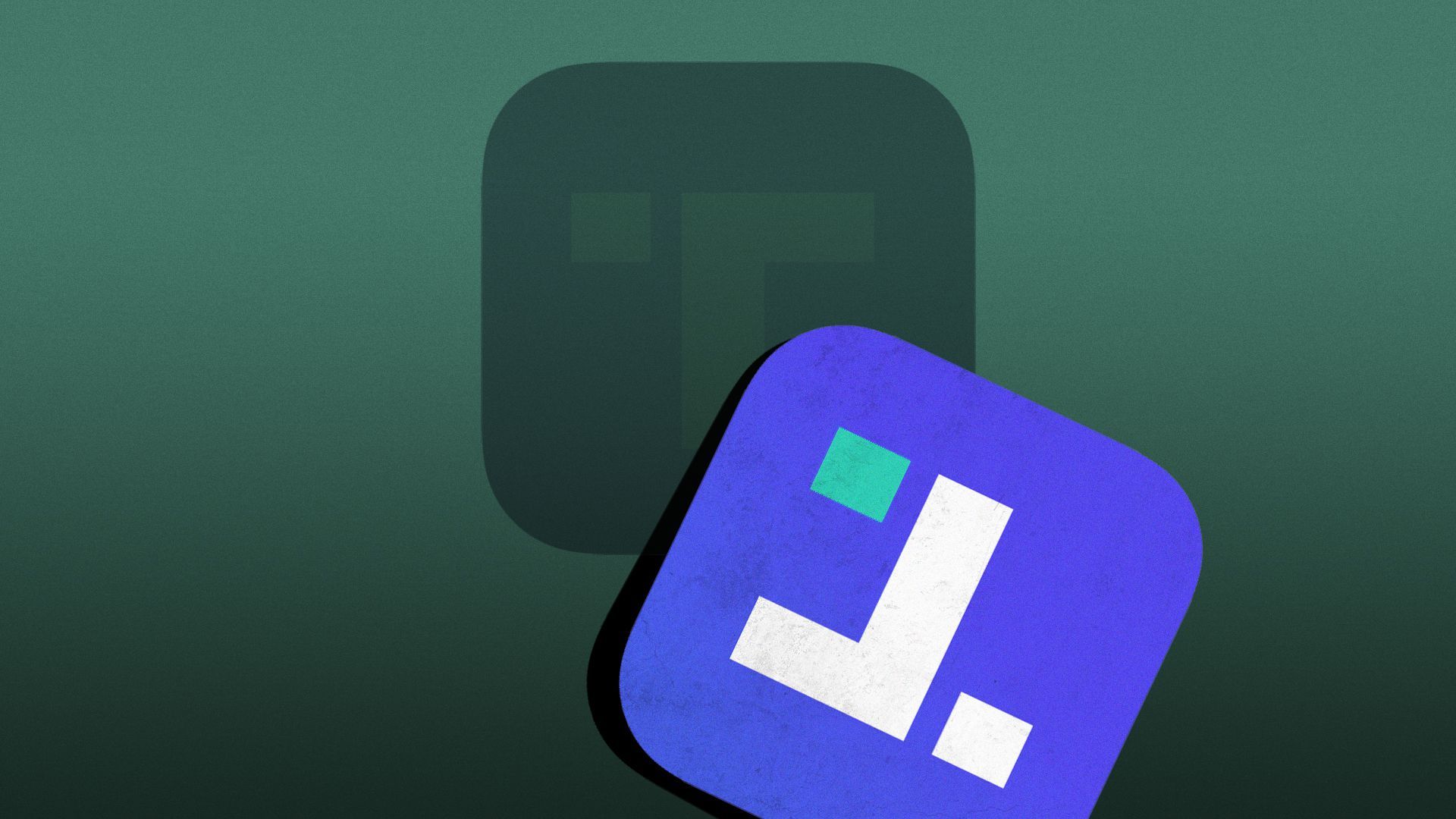 Google hasn't yet approved Truth Social's Android app for distribution via its Play Store because of insufficient content moderation, a Google spokesperson tells Axios.
Why it matters: Truth Social still isn't available on Android operating systems, which means that around 44% of U.S. smartphone users can't download it.
Driving the news: Truth Social CEO Devin Nunes last week claimed the decision about when the app would be available on Android "is up to Google," but Google insists that the ball is in Truth Social's court.
🗣️What Nunes is saying: "I don't know what's taking them so long."
🗣️What Google is saying: "On Aug. 19, we notified Truth Social of several violations of standard policies in their current app submission and reiterated that having effective systems for moderating user-generated content is a condition of our terms of service for any app to go live on Google Play."
"Last week Truth Social wrote back acknowledging our feedback and saying that they are working on addressing these issues."
Details: A source says that Google's concerns relate to content such as physical threats and incitements to violence.
Workaround: Truth Social could offer Android users a version of its app via its website or other channels — an option not available to developers on Apple's iOS mobile operating system — but the company has not done so.
The big picture: Truth Social's technological challenges come amid broader financial and legal disputes.
3. Charted: The right-wing attention economy
Even during a slower news cycle, the ecosystem of conservative social networks continues to build momentum, per data from Apptopia.
By the numbers: In August, downloads across 10 alternative apps hit nearly 1 million collectively.
That's nearly twice the number of downloads a subset of eight of those apps saw during the final quarter of last year. (Gettr and Truth Social were not measured by Axios last year.)
Yes, but: Downloads are still down significantly since the first quarter of the year, when Truth Social first launched.
Driving the news: Rumble, a conservative YouTube rival, saw a significant increase in downloads over the past weekend, according to data from Apptopia, thanks to a slew of new videos from Andrew Tate.
Tate, a former kickboxer turned controversial podcaster, was kicked off YouTube, TikTok and Facebook earlier this month in response to inflammatory and misogynistic remarks.
Yes, but: Alternative social networks tend to see download spikes in response to popular endorsements or news events, and those spikes don't always last.
Truth Social saw downloads spike in August following the FBI's execution of a search warrant at Mar-a-Lago.
Gettr saw a huge increase in downloads in January following an endorsement from Joe Rogan that he later walked back, although he still remains on the platform.
4. Media growth stalls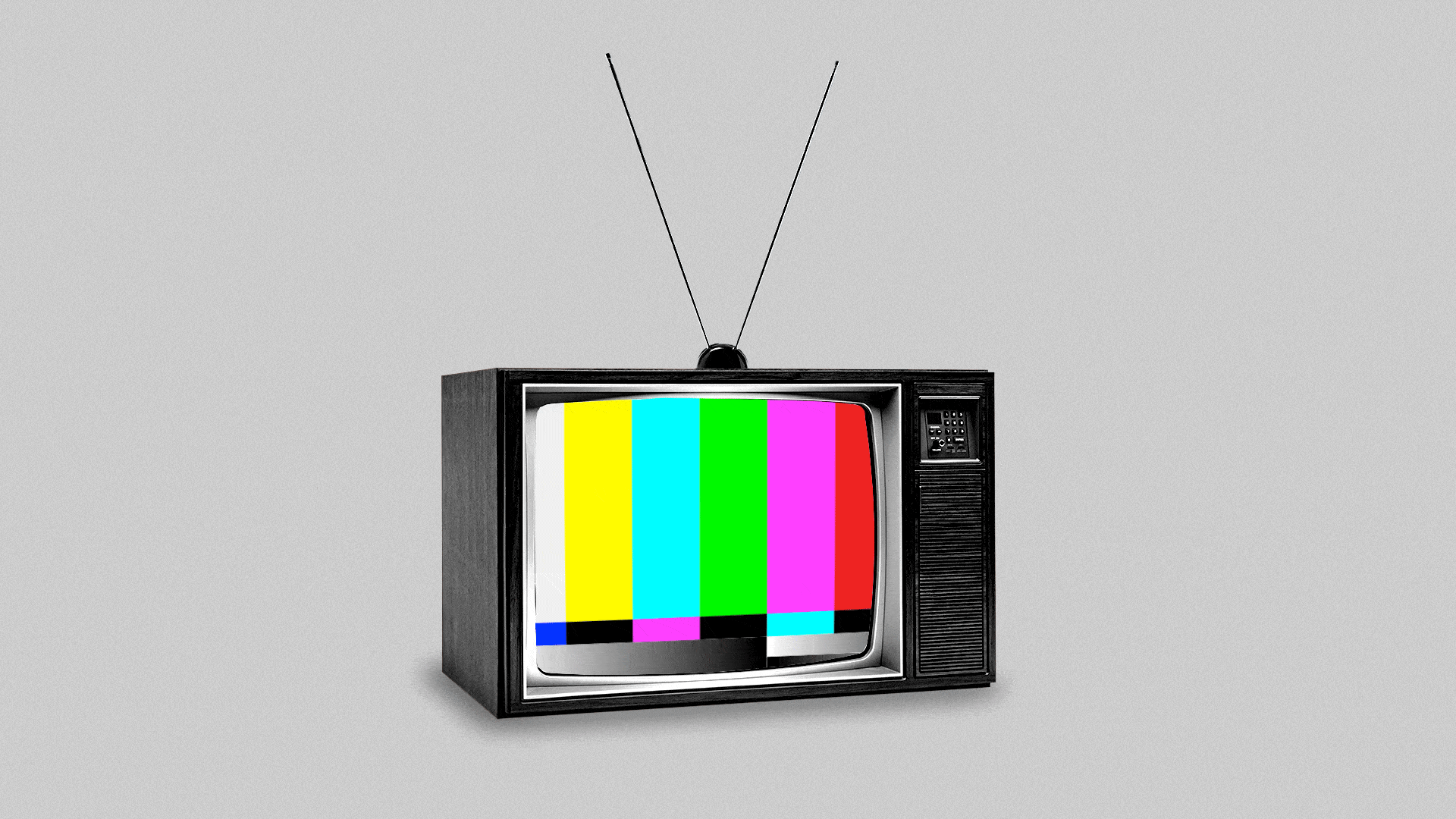 Across nearly every metric, growth has slowed meaningfully for media companies this year, following pandemic-era highs.
Be smart: Last quarter proved to be especially brutal for cable companies, which saw broadband subscriber growth dwindle alongside widening pay-TV losses.
What to watch: While advertising growth has slowed significantly this year following record gains in 2021, analysts don't predict the market will crater, despite fears of a recession.
5. Sports streaming blitz
It's been 20 years since the sports industry's streaming debut on MLB.TV, and in that time, streaming has evolved from a nascent experiment to a crowded field, Axios' Jeff Tracy and I write.
Why it matters: Sports streaming was supposed to make it easier for fans to follow the leagues and teams they love. But with so many options, it's starting to feel even more expensive and difficult to navigate than cable.
State of play: Today, sports streaming is scattered.
Yes, but: Streaming still doesn't have as large or reliable distribution as linear TV. CBS All Access' app crashing during last year's Super Bowl showed that the technology still isn't perfect.
What to watch: Streaming's next big test comes this fall as Amazon begins its exclusive Thursday Night Football deal, which debuted with last week's 49ers-Texans game.
6. 🪙 Trending: Tokenized paywalls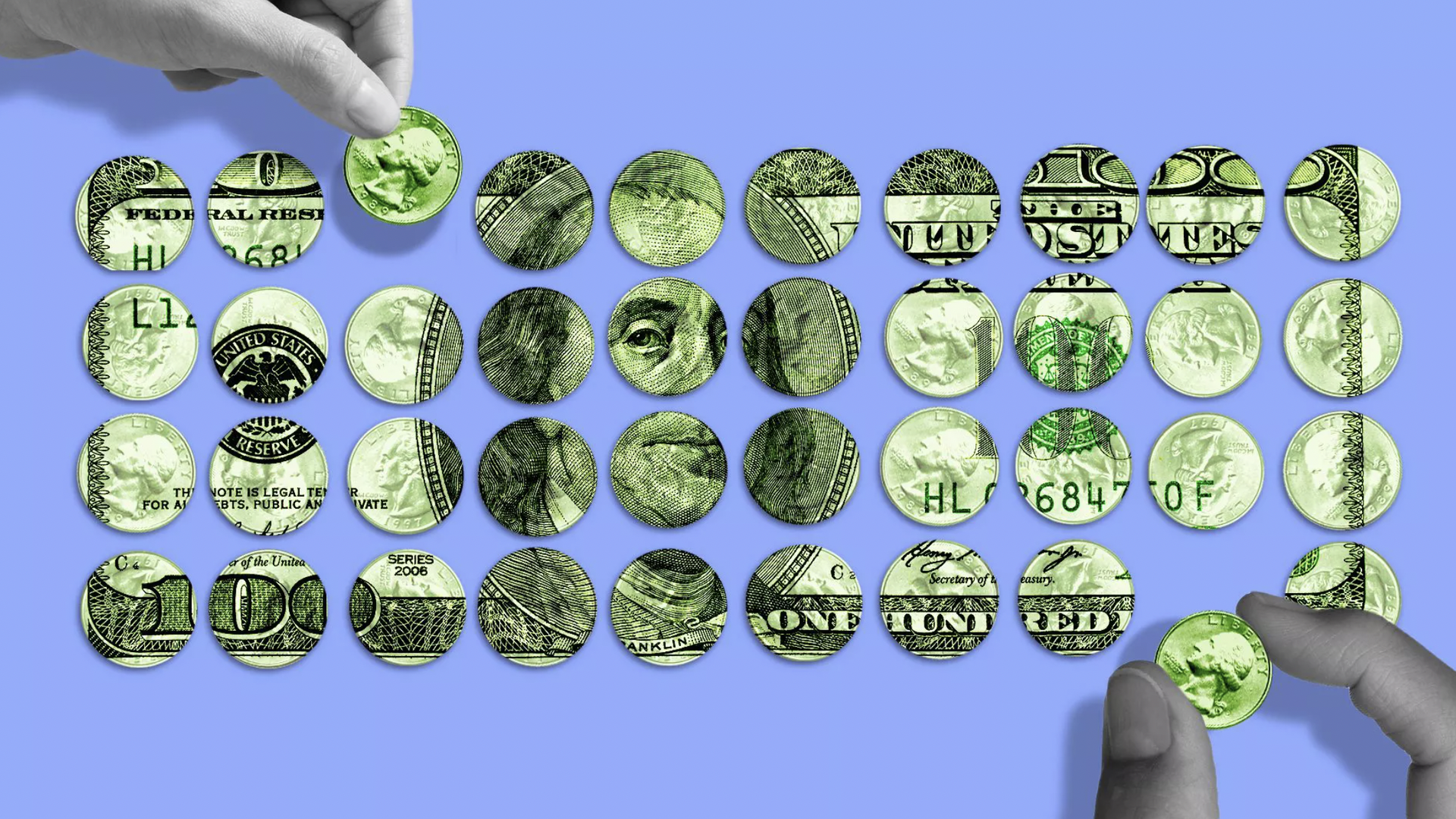 The Block, a crypto media company, is moving parts of its consumer paywall exclusively to a crypto token model, its CEO Mike McCaffrey told Axios.
Why it matters: The Block is the first newsroom to launch a tokenized paywall within a new industry framework called the Access Protocol, which allows consumers to buy multiple media or creator subscriptions via a uniform set of tokens.
The big picture: Various media companies have introduced crypto-based subscription alternatives to varying degrees of success.
Crypto media company Decrypt, for example, has created its own cryptocurrency for hyper-engaged readers.
Civil, a blockchain journalism startup that looked to decentralize media funding with tokens, shut down after just a few years.
7. 1 fun thing: Hot bets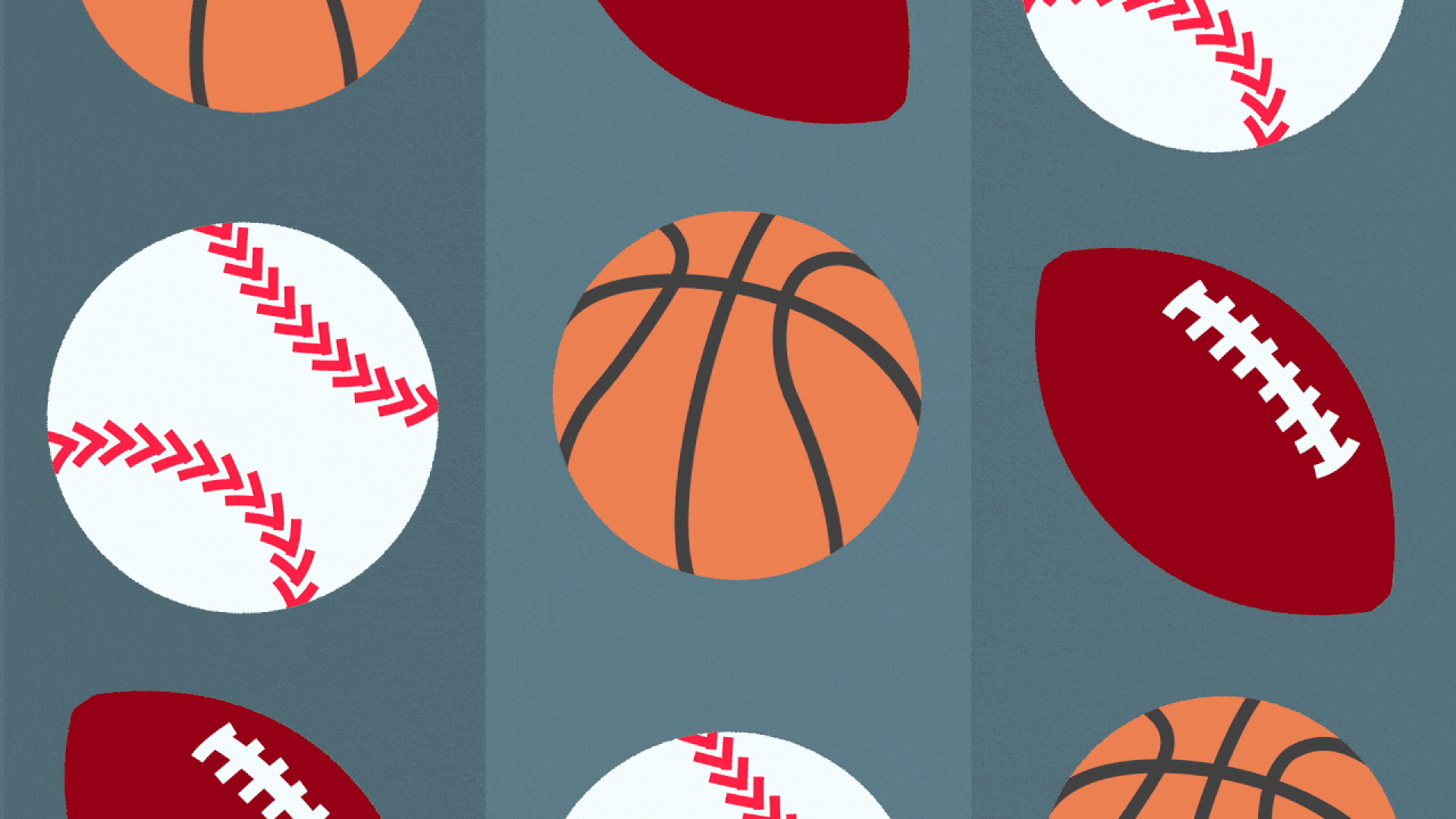 PointsBet, an online sportsbook operator based in Australia, is launching a sports betting newsletter via a partnership with sports media company Front Office Sports as it looks to expand its U.S. presence.
Why it matters: Sportsbooks are looking for cheaper and more sustainable alternatives to accrue customers and engage them rather than spending millions of dollars on paid digital marketing.
FanDuel said last week it plans to launch FanDuel TV, which will include a linear TV network, and FanDuel+, its streaming platform.
By the numbers: Front Office Sports CEO Adam White said the company is on track to bring in around $8 million to $9 million in revenue this year, roughly double compared to last year, and is profitable.