Axios Media Trends
April 30, 2019
1 big thing: 2020 campaigns get colorful
2020 campaign websites, color palettes and logos are more colorful and dynamic than ever before.
Why it matters: "In the past, the national colors of red, white and blue have always been safe," says acclaimed graphic designer Michael Bierut, who created the infamous "H" logo for Hillary Clinton's 2016 presidential campaign.
"This cycle's candidates must sense that to fit in with a field of 20+ contenders is to be invisible. So the campaigns are taking risks."
Colors embody policy principles: Candidates with priorities around climate change, like Jay Inslee and Amy Klobuchar, are using greens.
Inslee's campaign logo features a shape that mimics a globe with green and blue hues.
Female candidates like Kirsten Gillibrand and Marianne Williamson are including bright pinks in their design schemes.
Younger candidates take boldest approaches: Beto O'Rouke has chosen to avoid all colors, opting solely for an authoritative black and white logo, while Pete Buttigeieg's color scheme is much more modern, featuring yellow, blue, orange and tan hues.
New hues, traditional colors: Even though many of the campaigns have introduced new color schemes into their electoral palettes, most haven't ditched red, white and blue entirely.
The blue factor: Different variations of the color blue definitely stand out amongst the 2020 field, despite a wave of new color choices.
"Blue is definitely a favorable color in digital," says Brian Donahue, CEO and Founder of CRAFT, a Washington-based creative agency that has deep experience in the political space. "You see with it with Facebook, Twitter, and a lot of popular platforms. Blue is a pleasing and common color to the eye on digital screens."
"Dark blue in particular has historically added a sense of credibility and sober acknowledgement to campaigns in addition to tying the brands back to the colors of the American flag," says former Obama creative director Ashleigh Axios.
Yes, but: "One concern for picking such a daring and bold color choice is when we look out over the blue sea of Democratic supporters, perception of support for some candidates will be in the number of green or pink signs," says Chris Delia, Group Creative Director of Code and Theory, a design agency.
2. Franchise frenzy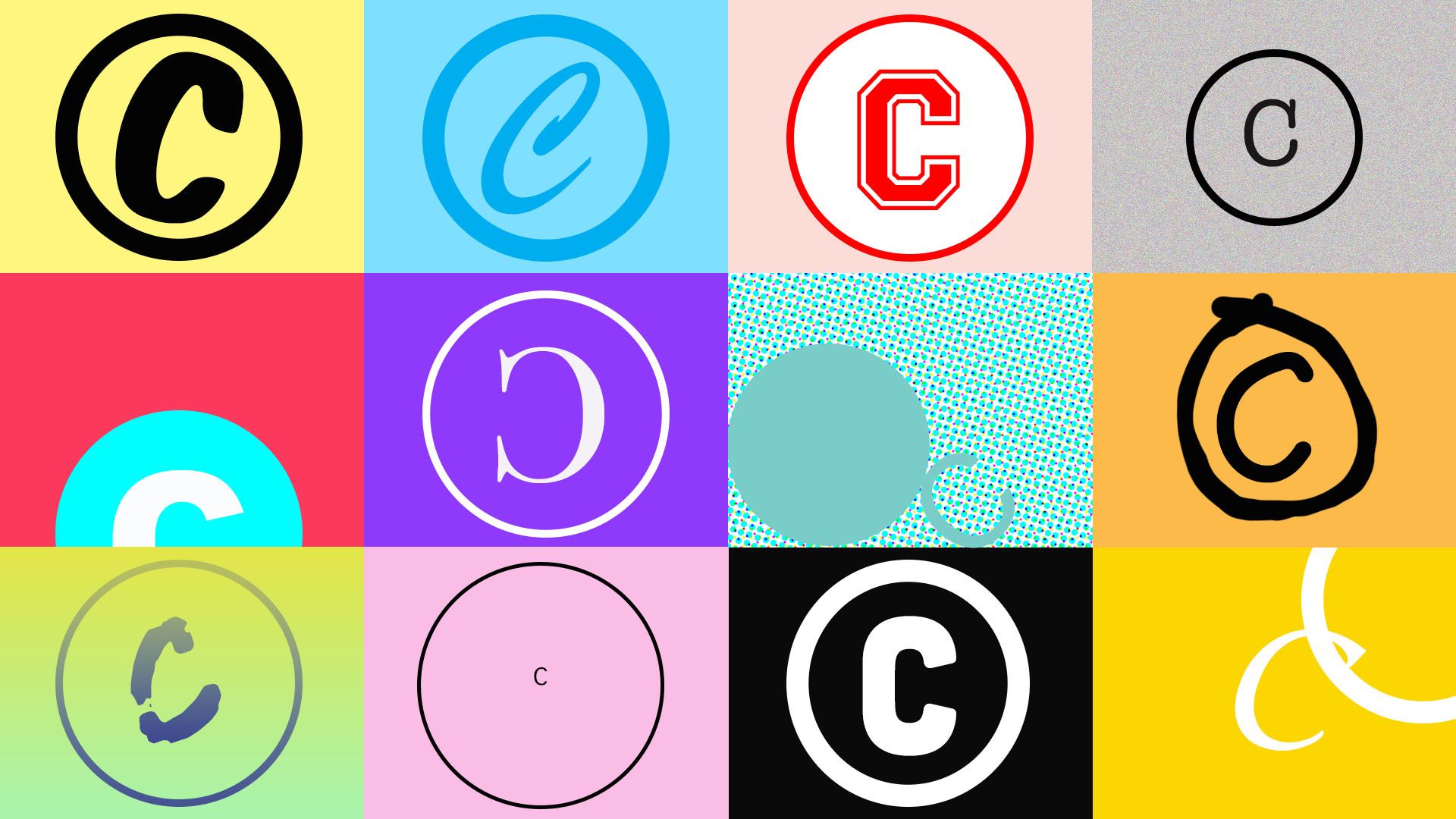 In a world where there's so much content to chose from, media companies are building up popular franchises with name recognition to lure consumers.
Driving the news: Disney's mega-success at the box office this weekend stems from its focus on franchises.
"Marvel has perfectly executed a strategy that has been years in the making as they have produced consistently great movies that have thrilled and engaged audiences around the world as reflected in their 22 straight number one debuts since 'Iron Man' in 2008," says Comscore senior media analyst Paul Dergarabedian. 
Digital companies are starting to mimic this strategy.
The New York Times is putting digital series "Modern Love," "Overlooked," and "Diagnosis" on the small screen.
Viacom Digital Studios is creating a half dozen Spongebob Squarepants spin-offs, some of which will live on other platforms, like YouTube.
Vox Media is reorganizing its entertainment teams to focus on creating content that can be dispersed on various platforms, including Netflix and traditional TV shows.
Between the lines: Some of the strongest media franchises in history haven't come from media companies themselves, but rather sports leagues.
The NBA, WWE, NFL and others have mastered the ability to create strong characters and storylines that be dispersed on all kinds of platforms, from TV screens to sports jerseys to video games.
3. Disney's dominance
Disney's 3-hour-long presentation of Marvel's "Avengers: Endgame" has obliterated box office records, bringing in a whopping $350 million in North America and $1.2 billion worldwide during its opening weekend.
Why it matters: Disney's success can largely be attributed to the three franchises that it has cultivated or acquired over the past few years: Marvel, Pixar and Star Wars.
They make up roughly 26% of the revenue from the top 100 biggest gross revenue films of all time globally.
Including content from Disney studios, Disney properties represent nearly 40% of the revenue from the top 100 top-grossing films.
The big picture: Disney has had the No. 1 grossing movie every year since 2012 and been the top grossing studio since 2016, Axios Markets Reporter Dion Rabouin writes.
4. NewFronts/Upfronts cheat sheet
The Interactive Advertising Bureau's annual Digital Content "NewFronts" begin this week.
Some of the big trends we're watching:
Retailers want in: Mass market retailers like Walmart and Target are hosting their own digital NewFronts this year.
TV companies are joining the digital flock: TV companies like Viacom are continuing to host their primary presentations during the week of digital NewFronts as they push further into digital video and advertising.
Everyone wants a piece of the news biz: Viacom, which typically invests in entertainment programming, announced that BBC Studios and CNN were coming to its recently-acquired digital video platform Pluto. Twitter announced new partnerships Monday with Univision, TIME and the Wall Street Journal to distribute news content.
Here's what's been announced so far.
New York Times says 2 million people listen to "The Daily" every day. "The Daily" is going to London as its first stop on its international expansion tour. Expect video products one day from some of its other franchises, like "Modern Love," "Overlooked," and "Diagnosis." It's also launching motivational and topic-based ad-targeting.
BBC News: BBC Global News is producing automated audio versions of all BBC News' online articles, Variety reports. The company is also experimenting with a new interactive technology that will let viewers customize content according to their preferences.
Twitter announced over a dozen new content deals Monday focused on quality programming that tailors to the needs of existing, hyper-engaged communities.
Viacom is launching more than a dozen free channels on its newly-acquired digital TV app, Pluto TV. The company also announced a slate of new original programming series across platforms, many of which feature young social media stars that resonate with Viacom's Nickelodeon audience.
Yes, but: These presentations, born out of the TV "UpFronts" tradition of networks showcasing programming in the spring to sell more ad inventory upfront, are less necessary in the digital sphere for actually selling ads.
Rather, they give digital companies a chance to show off to Madison Avenue in order to be kept into consideration for future ad buying plans where digital ad buys can be packaged in with TV.
"Unlike TV where some inventory is in short supply, digital advertising doesn't have the same supply constraints. Purchasing advertising in advance typically isn't necessary," eMarketer notes in its latest upfront forecast.
What's next: NewFronts and Upfronts ahead:
May 1: Hulu, Walmart/Vudu, Vice, Ellen Digital Network
May 2: Meredith, Target Media Network, Digitas, Google/YouTube
May 3: IAB NewFronts Synposium
May 13: NBCU, Univision, Fox, AT&T's Xandr, Disney/ABC
May 14: Screenvision Media
May 15: WarnerMedia, CBS
May 16 The CW
5. Deal watch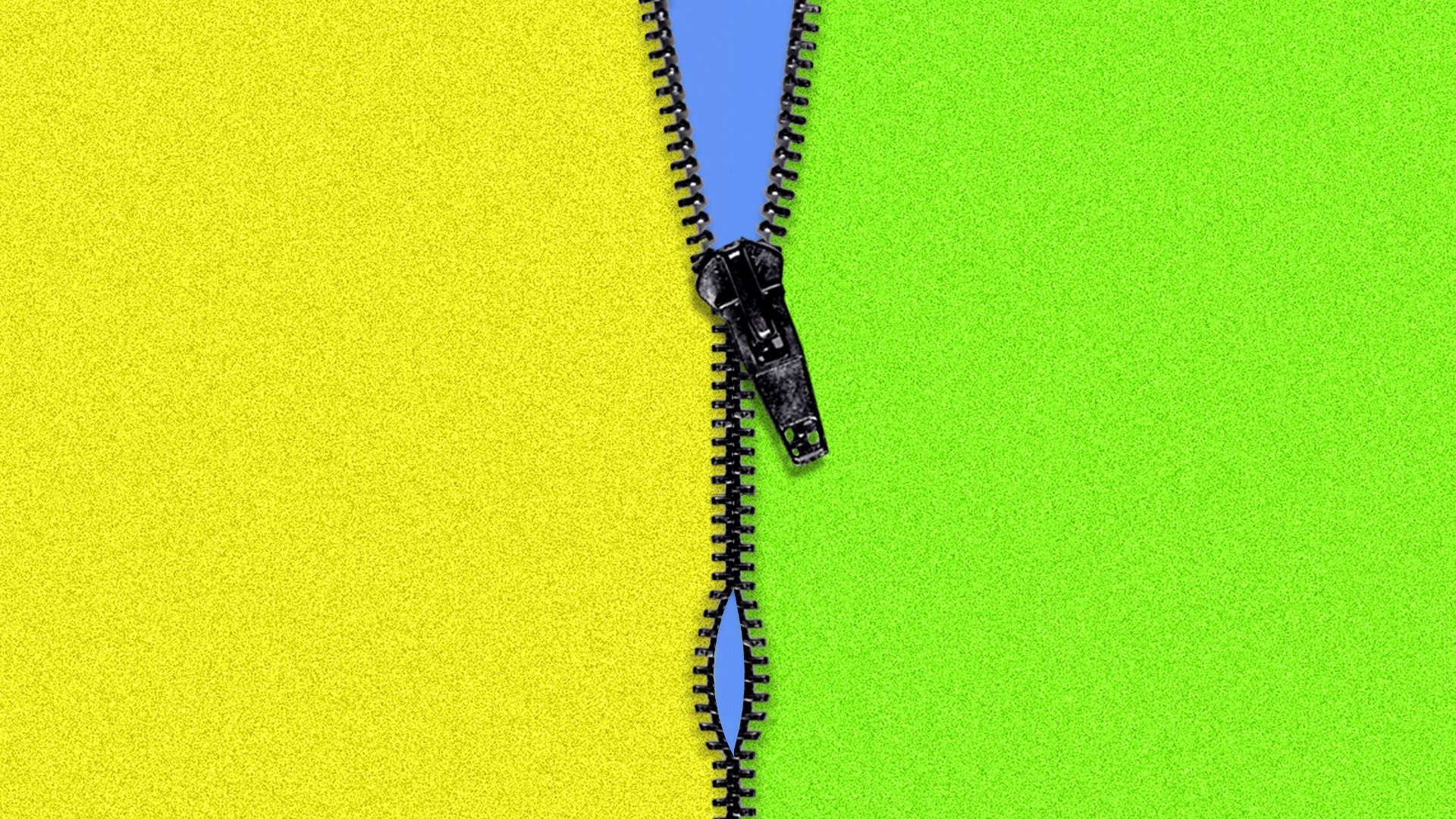 Deal activity in the media and entertainment sector is way down in 2019, according to the latest technology, media and telecom deals report from PriceWaterhouseCoopers, but that doesn't mean a few big moves aren't on the horizon.
Here's what we're watching:
Go deeper: Media merger mayhem
6. Facebook takes a licking, but we keep on clicking
If this is what Facebook looks like when it's back on its heels, it's hard to imagine how dominant the social networking giant would be if it were, say, leaning in.
Why it matters: That's all after the company's two-year cascade of controversy, criticism by lawmakers, and negative coverage over privacy lapses, allegations of bias, failures to rein in hate speech, charges of monopolistic behavior, and fears of Facebook-fueled digital addiction, Axios tech editor Scott Rosenberg writes.
Meanwhile, Google is showing signs of slowing down ... Google parent company Alphabet Inc. in the first quarter posted its slowest revenue growth since 2015, per The Wall Street Journal.
"Google's once-untouchable online-advertising operation took a body blow, hurt by mounting competition and struggles within its increasingly high-profile YouTube unit,"
7. 1 fun thing: Orlando's play for sports media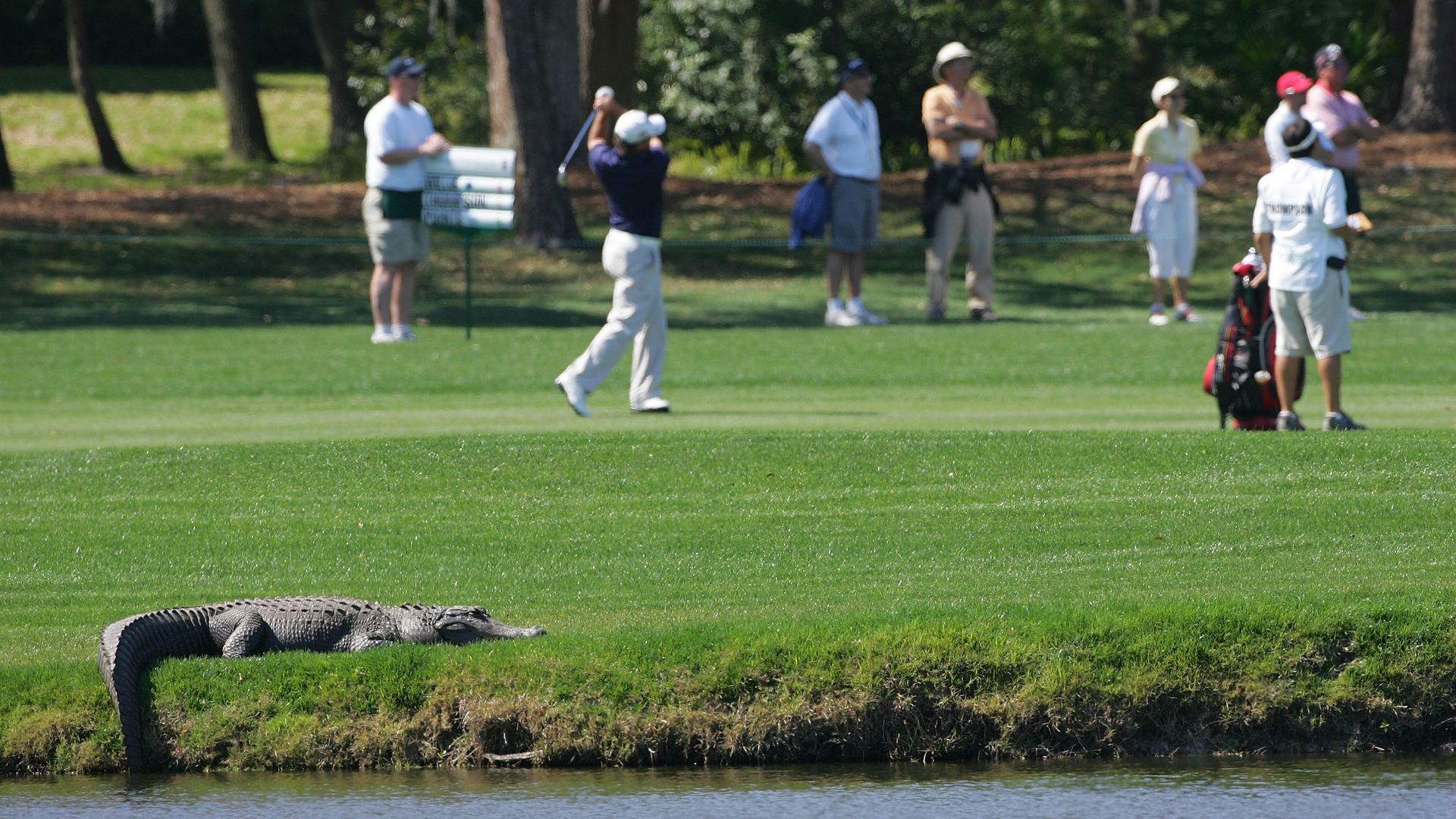 Sports media and entertainment is growing fast in the region that has long been known for theme parks and tourism, Axios' Kim Hart writes from Orlando.
Why it matters: The sizable presence of sports media and video game industry signals a hub growing outside of the New York/Connecticut and California regions.
The big picture: In Central Florida, there's a fairly large pool of creative workers fostered by Disney World, as well as simulation talent coming out of defense-focused companies who are finding new applications for augmented reality, including video games. The optimum sports-playing weather brings plenty of tournaments and players for training.
The Golf Channel, part of the NBC Sports empire, along with Electronic Arts (EA), the maker of Madden and other popular sports games, both employ around 1,000 workers in Orlando.
Disney's ESPN Wide World of Sports Complex is a 220-complex that hosts dozens of pro and amateur events.
The U.S. Tennis Association moved its headquarters to Orlando, operating the largest tennis center in the country.
Be smart: "Orlando has lived under the shadow of the mouse," said Carlos Carbonell, CEO of Echo Interaction Group who is active the area's economic development efforts, referring to Disney's dominance as the main attraction in the area.
While Disney's expansive resort and theme-park is the country's largest single-site employer with 75,000 workers, more than 75% of Orlando's workforce is outside of tourism.