Axios Media Trends
August 13, 2019
Good morning. Thanks for subscribing to Media Trends. Tell friends to follow along by signing up here.
Today's Media Trends is 2,2548 words, a 9 minute read.
1 big thing: Sports streaming wars heat up
The battle to become the next big sports streamer is underway, but unlike the entertainment streaming wars, there isn't a single dominant incumbent that's captured U.S. market share, Axios' Kendall Baker and I write.
Why it matters: Sports could be more consequential than entertainment to the future of live television.
The big picture: Until more exclusive rights are freed up from linear TV contracts, streamers are focusing on a mixture of live events and niche sports content, as well as other types of sports commentary and on-demand programming.
DAZN has amassed roughly 4 million subscribers worldwide — focusing mostly on combat sports like boxing and MMA, but working to acquire rights to other mainstream leagues in other markets. It's backed by billionaire Leonard Blavatnik.
ESPN+, which launched in 2018, has 2.4 million subscribers. It has a larger presence than DAZN in the U.S., but no global footprint. ESPN+ has the rights to hundreds of events, plus a wide variety of original content, but it's unclear to some analysts how big it can grow as a standalone offering. (Disney said last week it would bundle it with Disney+ and Hulu.)
Authenticated streaming: Most sports leagues still sell their biggest rights packages to live TV networks. Many sporting events are still streamed digitally through authenticated cable and satellite subscriptions or through digital skinny bundles (vMVPDs) that license network content.
A smaller skinny bundle, fuboTV, was built as a cable replacement with a focus on sports. It has more sports networks than some of its other skinny bundle rivals, and has launched its own network.
League-specific streaming: All of the biggest sports leagues in the U.S. offer their own direct-to-consumer streaming plans and products.
Some streaming apps have partnerships with leagues to give consumers access to league-specific streaming content. Bleacher Report Live (B/R Live) offers reduced pricing for NBA League Pass, the live basketball streaming service. (NBA League Pass is operated by Turner, which owns B/R Live.)
Networks: Most big sports broadcasters have created their own over-the-top sports streaming apps that can be purchased standalone or as add-ons to Pay-TV packages. These apps offer a mix of mostly sports news and original programming, as well as niche sports rights.
Yes, but: Despite a plethora of paid options, many consumers still access sports games through pirated channels on Reddit and other websites where feeds are illegally embedded.
2. The mass shooting news cycle is short-lived
Google searches about the El Paso shooting surged more than any other recent mass shooting — but the horror, outrage and interest toward the murder of innocent lives never seems to last long enough to provoke much change, Axios' Stef Kight and I write.
Why it matters: Mass shootings have become more common, but fading public interest relieves pressure on lawmakers to address the underlying issues.
Key takeaways: The bigger shooting events are loosely correlated with more search interest. 
Search interest in the term "gun control" spiked close to shootings targeting schools with kids involved.
"I believe people think more action will be taken for gun control when children are the victims because their death strikes an even deeper emotional chord among the population," said Holly Schroth, a senior lecturer at the Haas School of Business who specializes in social psychology.
What to watch: Searches for "mass shooting" have been steadily growing beyond the spikes that immediately follow attacks.
3. CBS and Viacom on the brink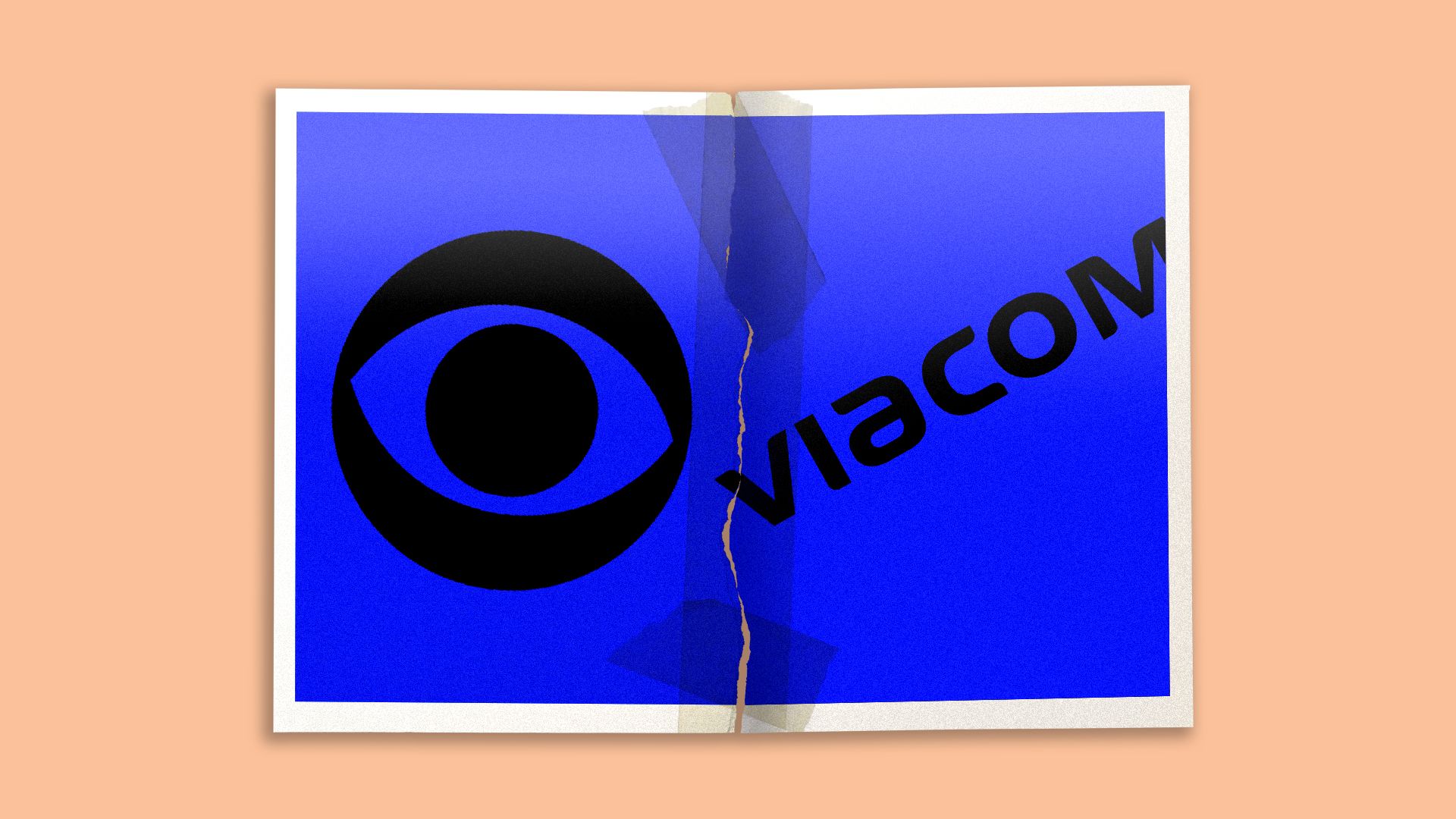 A merger announcement between CBS and its former sister company Viacom is expected as soon as this morning, according to multiple reports.
The state of play: Sources tell Fox Business and Bloomberg that both boards met this past weekend to work out a few remaining decisions.
BONUS: Scale for sale
The combination of CBS and Viacom could be the first part of a much bigger plan for Shari Redstone. Reports suggest that Redstone is looking to acquire other entities to give the combined company more scale.
Yes, but: A combined CBS-Viacom company would still be small compared to the entertainment giant created through the merger of Disney and most of Fox last year. It'd also be much smaller than tech giants like Amazon and Netflix.
Our thought bubble: Scale for scale's sake can be a risky business. Verizon's media acquisition spree has not worked out as planned.
4. Tumblr's value tumbles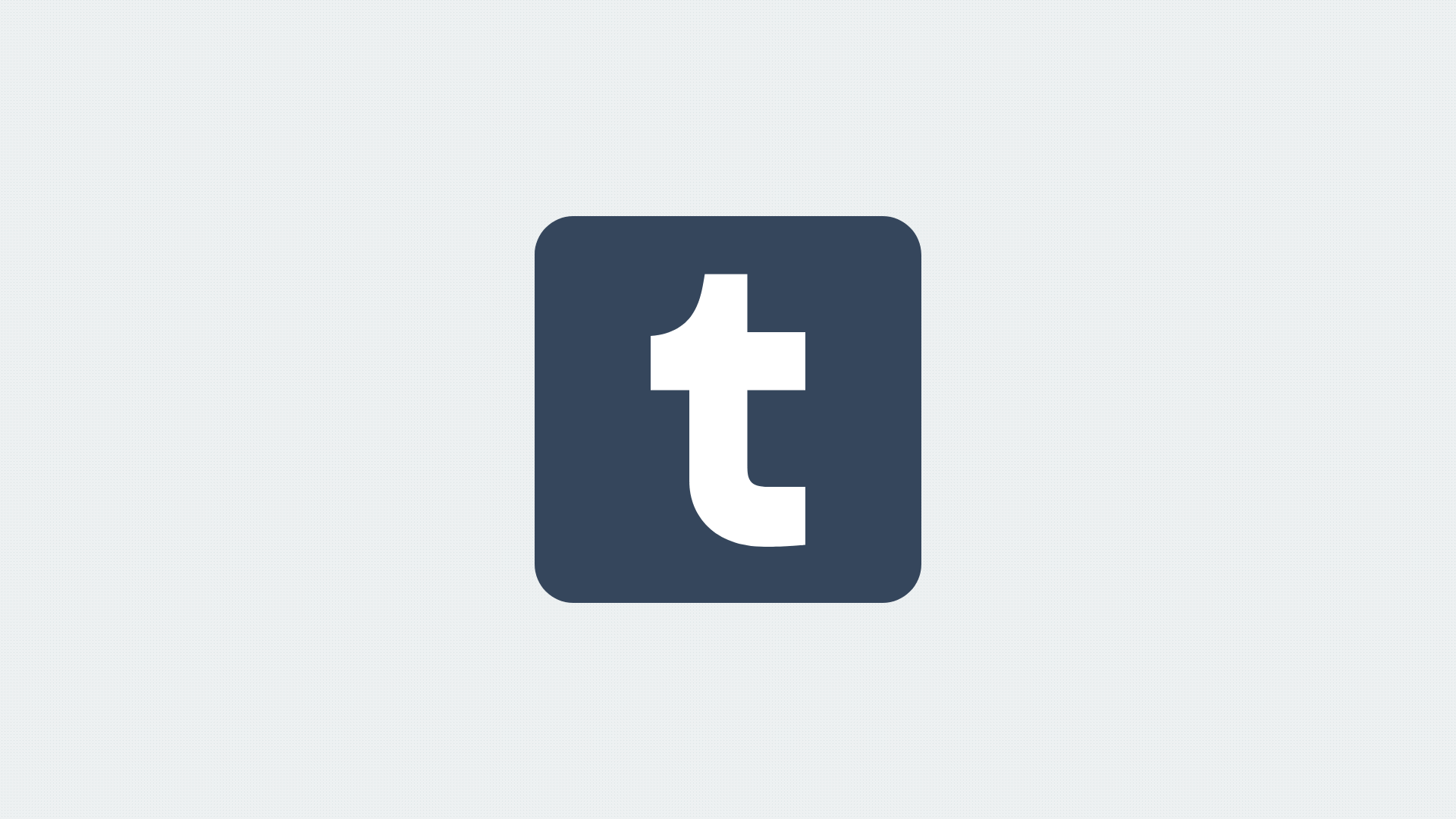 Verizon is selling the social network Tumblr to Automattic Inc., the owner of online publishing tool Wordpress.
Automattic will take on the entire Tumblr workforce of about 200 people, with a source telling tells Axios' Dan Primack that puts its post-close costs at around 20x the purchase price. Tumblr still hosts around 450 million blogs and has about 18 million U.S. users, per eMarketer.
Yes, but: A source familiar with the deal tells Dan that the price-tag was around $3 million, Or, put another way, 0.27% of the $1.1 billion Yahoo originally paid for Tumblr before being acquired by Verizon.
Why it matters: For Verizon, selling Tumblr was a fire sale for tax purposes, Dan writes. It also was another way to unload media assets that don't seem to interest Hans Vestberg, who became CEO after the Yahoo purchase. (Yes, Yahoo screwed it up. But Verizon did no better.)
For Automattic, which is viewed by Wall Street as an IPO candidate, it's about adding a consumer-facing business and large existing user base. Autommatic rival Squarespace, which also wants to go public in the next year or two, has spent big money on consumer-facing marketing campaigns to beef up its numbers. Adding Tumblr helps Automattic keep pace there.
Between the lines: Pornhub had expressed interest in Tumblr back in May, after Verizon banned porn from Tumblr and put the business up for sale. We hear there were other bidders, although it's unclear if PornHub was among them.
5. Scoop: Facebook funding 2 new BuzzFeed News shows
Facebook is funding 2 new BuzzFeed shows as a part of its effort to bolster news video on Watch, according to an internal memo by BuzzFeed editor-in-chief Ben Smith that was sent to staff late last night.
Details: The first show — called Did You See This? — will launch as a daily news program this September with a rotating cast of BuzzFeed News reporters and pop culture experts. The daily news roundup will unfold "using the Facebook Messenger feature in BuzzFeed's fan-favorite video format," writes Smith.
Facebook will also fund That Literally Happened, a weekly series that "brings nostalgia and historical curiosity to life through the lens of Gen Y and Gen Next-ers learning about the news, alongside the generations who lived through it." It will debut in September and will be hosted by BuzzFeed News' Hayes Brown.
Yes, but: Buzzfeed's current show on Watch called Profile, which has completed its one-year run, isn't getting renewed, which sources say can be attributed in part to its long-form format. Smith says "we're not ruling out using the Profile brand in another context, and we're working toward defining what that is."
The big picture: Facebook said in June that it would launch a new series of shows on its video tab Watch this year, using learnings from the shows it funded over the past year. Reports have suggested that Facebook is spending around $90 million to invest in news shows on "Watch."
A new report out from The Wall Street Journal last week suggested that Facebook has offered millions of dollars to big news organizations to license their content for a Facebook news section to debut in 2019.
Be smart: A source tells Axios that Facebook won't actually be licensing articles, but rather will be paying for links to articles and snippets of news. In Europe, regulators passed a controversial "link tax" last year, charging major web platforms for using snippets of news content online.
Between the lines: BuzzFeed has now had to take a clinical approach to transforming its video business.
In 2018, it started to transition its business out of the viral feed videos into licensed content. It's now focusing more on news programming, and creating licensed shows for social specifically, not just Netflix or other OTT platforms.
Buzzfeed last month launched its first show on Snapchat called BTW, a daily afternoon celebrity and entertainment news update.
It also renewed its morning show on Twitter AM2DM earlier this year.
6. Scoop: UK's oldest magazine coming to U.S. in print
The Spectator, the world's oldest English-language magazine, is launching a U.S. monthly print version for the first time in its history this fall, after starting a U.S. digital presence last year.
Why it matters: The publication has been published in the UK continuously since it launched 1828 as a weekly. Its former editor, Boris Johnson, just took the reins as the UK's new prime minister.
What's next: The first issue of the monthly publication will debut in October 2019, with a glossy, high-end look and feel — more like a coffee table magazine than for a doctor's office.
The magazine will be primarily driven by subscriptions, with limited newsstand distribution to select locations. It will also sell advertising.
Coverage will include politics and policy, but also lifestyle, arts, culture, food and wine.
Zach Christenson, a former journalist turned tech entrepreneur is U.S. publisher and Freddy Gray is U.S. editor. The U.S. bureau will be based in DC.
It's currently staffed with 7 editors and writers, and a stable of regular contributors and columnists.
The big picture: Some of the other big names in UK print media are doing ok, and their U.S. expansion efforts also seem to be working.
Guardian Media Group says it hit its goal of breaking even last year. Revenue for the online-only Guardian US and Guardian Australia operations also grew substantially, making up 14% of the company's total revenues.
News UK, parent company of The Times and Sunday Times, says it now has more than 300,000 paid digital-only subscribers between the two outlets. The owner claims that 2019 had been its "most successful year" since launching a digital subscription model in 2010.
7. Scoop: Group Nine launching podcast biz with iHeartMedia
Group Nine Media is launching a slate of podcasts across its four brands — NowThis, The Dodo, Seeker and Thrillist — exclusively with iHeartMedia, one of the largest commercial podcast publishers. iHeart will co-produce all of the content, a source confirms to Axios.
Details: The partnership will kick off with two new original podcasts from NowThis and Thrillist set to launch this fall. The deal will eventually also include a podcast from JASH, Group Nine's LA-based Studios team.
"Who is?" from NowThis will launch with 16, 30-minute-long episodes. It will explore the backstories of America's most powerful people, including politicians.
"Re-Rank (WT)" from Thrillist will launch with 20, 35-45-minute-long episodes. It will feature Thrillist writers and editors debating and defending their travel, food and beverage list rankings.
All podcasts will be overseen by Mickey Meyer, President of Network, and Brett Kushner, VP of New Initiatives at Group Nine and executive produced by Mangesh Hattikudur, Head of Development at the iHeartPodcast Network.
The big picture: The deal includes a production partnership, as well as an advertising revenue partnership. It's meant to be a more intimate, strategic relationship than just a content licensing agreement.
8. 1 📺 thing: Madison Ave. still pumping cash into TV
Traditional television advertising continues to grow, despite cord-cutting causing Pay-TV to reach fewer homes than it did just a few years ago.
Why it matters: Television advertising inventory is still a high-demand product, because marketers believe it can drive a high return on investment to a wider audience than digital. But with fewer TV viewers, the demand has actually increased, allowing networks to charge more for ad spots.
There's also a new market for TV ads that is helping to keep the business afloat. Comcast said on its latest earnings call that it brought in over $1 billion in television ad revenue from new digital companies, like direct-to-consumer upstarts like Away, and big digital behemoths like Facebook.
By the numbers: Almost every major TV network posted positive advertising growth last quarter. Viacom reported its first quarterly ad sales gain in 5 years.
According to new data from ad-buying firm MAGNA, Cable TV networks saw linear advertising sales stabilize in the second quarter. "Strong demand generated double-digit CPM inflation that offset double-digit ratings decline," tweeted Vincent Letang, EVP, Director of Global Forecasting for MAGNA.
Broadcast networks advertising revenues also grew by almost 2% in the first half of the year after declining for the past six quarters due to rate inflation.
Yes, but: The conventional wisdom here is that this isn't sustainable. Experts see the traditional TV advertising ecosystem eventually facing the same fate as the traditional print advertising industry. That industry eventually collapsed when viewership (or in this case, reach) sank so low that hyper-inflated rates were no longer efficient enough for ad buyers to justify the rising costs.
Go deeper: Variety's Brian Steinberg has an excellent deep dive on this topic.