Axios Media Trends
May 29, 2018
Thanks for subscribing to Media Trends. Tell friends to follow along by signing up here.
Scheduling: Recode's Code Conference kicks off this week from May 29 to May 31. Mary Meeker will present her annual internet trends report at the event, and Sheryl Sandberg, James Murdoch, Brad Smith, Evan Spiegel and Randall Stephenson are all slated to speak.
1 big thing: Europe's data privacy laws create panic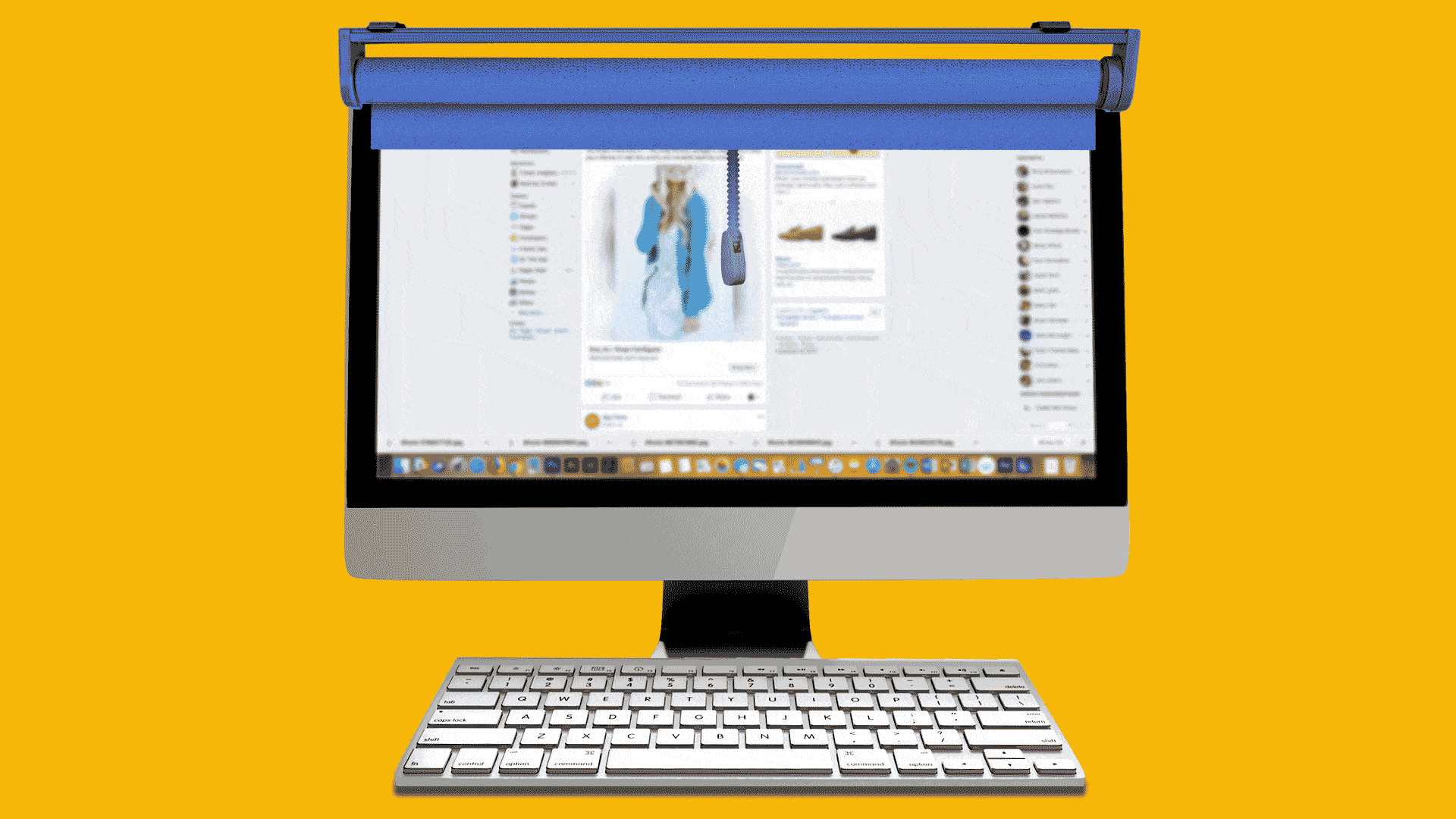 Europe's sweeping data privacy law, the General Data Protection Regulation (GDPR), went into effect last Friday, triggering a flurry of multi-billion dollar complaints, the shuttering of news websites overseas and a programmatic (automated) ad-buying market crash in Europe.
Why it matters: There hasn't been any indication that enforcement will be that stringent — regulators have indicated they'll be more lenient in the beginning than businesses realize — but ominous press coverage and the fear of heavy penalties has been enough to rattle industry.
The latest:
The big picture: The panicked reaction to GDPR is significant because U.S.-based attempts to clean up the advertising industry have basically been ignored by marketers.
The Federal Trade Commission (FTC) has had native advertising guidelines around deception since 2015, but a lack of enforcement around the rules has caused many publishers to ignore them.
Be smart: Expect enforcement in the U.S. to become a bigger priority now that there has been a full turnover of the five Commissioner positions at the Federal Trade Commission, which enforces consumer protection standards.
Two former FTC Commissioners told Axios in March that they expect data privacy and security to be their top consumer protection priority.
What's next? Digital advertising giants are already lobbying the next mega European law, a new ePrivacy Regulation that protects the confidentiality of electronic communications.
2. Satellite TV's tricky cord-cutting future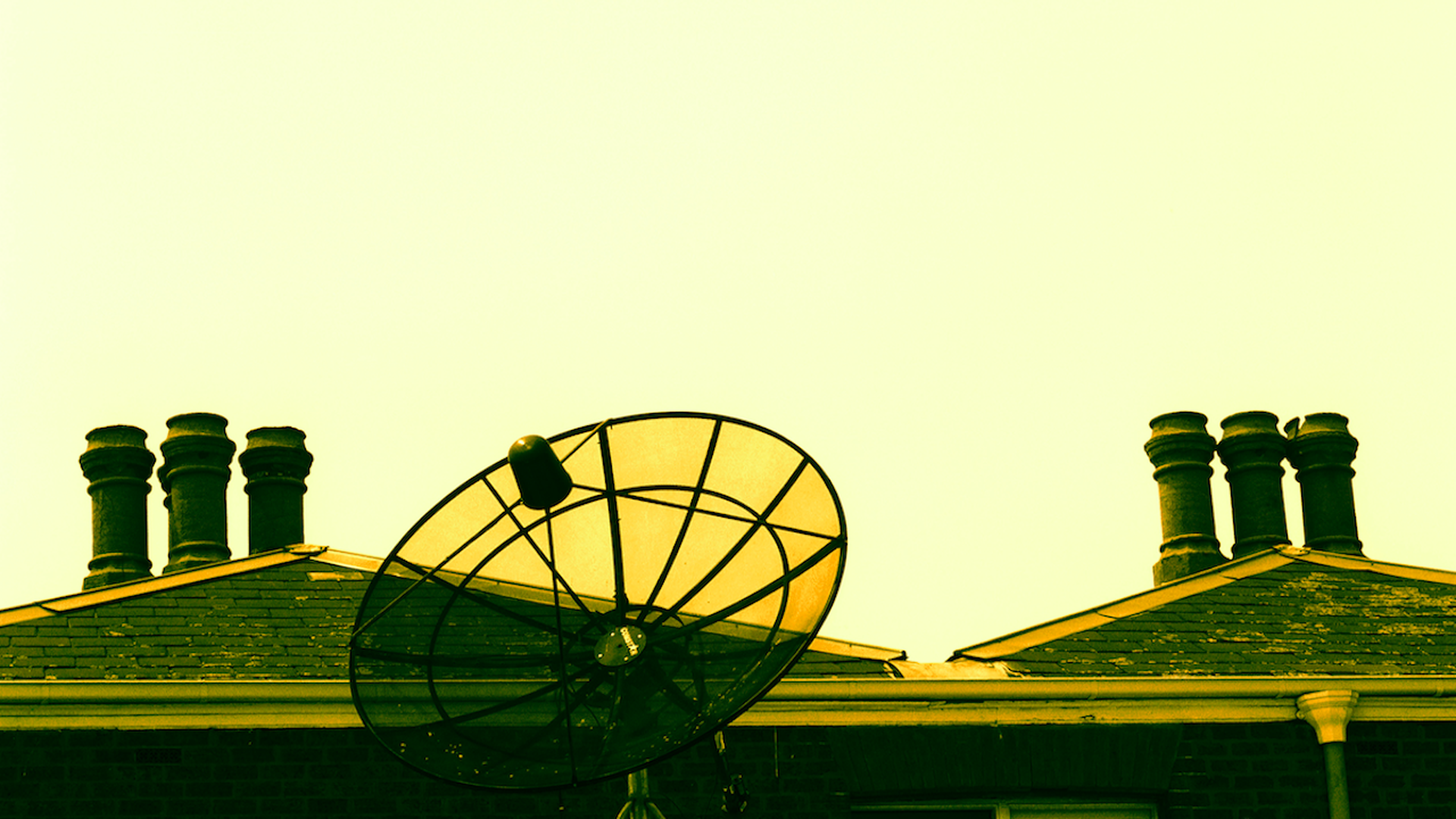 Satellite video companies like AT&T's Direct TV and Dish Network are having a tougher time navigating the cord-cutting crisis than some of their cable rivals.
Why it matters: Telecom companies once saw satellite TV services as a good way to expand their customer bases, leading to acquisitions like AT&T's DirecTV buy in 2015. But as viewers ditch their expensive pay-TV packages at a faster rate, those investments are becoming harder to quickly spin forward in a profitable way.
"Cord cutting is clearly affecting the satellite companies the most ... That segment of the market is in real duress."
— Craig Moffett, lead telecom analyst and Founding Partner at MoffettNathanson LLC
to Axios' Kim Hart
By the numbers: Satellite TV services (mainly DirectTV and Dish) had more net subscriber losses in 2017 than in any previous year, according to Leichtman Research Group, Inc.
Satellite companies lost 1,550,000 subscribers in 2017, compared to 40,000 in 2016.
The top six cable companies lost about 660,000 video subscribers in 2017 — compared to a loss of about 275,000 subscribers in 2016.
What's happening: The main reason satellite companies are in a bind is because they lack widespread broadband services to recoup the cost of people ditching pay-TV packages.
"The cable operators are weathering the storm relatively better in the sense that, as customers, cutting the cord is really not an appropriate moniker at the end of the day. They are disconnecting their video relationship, but they're keeping their broadband relationship, and in some ways deepening the broadband relationship ... And the cable operators are actually gaining subscriptions," says Moffett.
Satellite operators have successfully converted more pay-TV subscribers to digital streaming TV subscribers....
But they are struggling to make the same kind of profits with cheaper digital bundles as cable companies can with lucrative broadband packages.
Dish-owned Sling TV and AT&T-owned DirectTV Now added 1,599,000 skinny bundle subscribers last year.
The top cable companies — namely Comcast and Charter — collectively added 2.7 million broadband subscribers in 2017 — 83% of the net additions for the top cable companies in 2016.
Go deeper: How satellite TV providers are navigating this new terrain
3. Consulting firms put the squeeze on ad agencies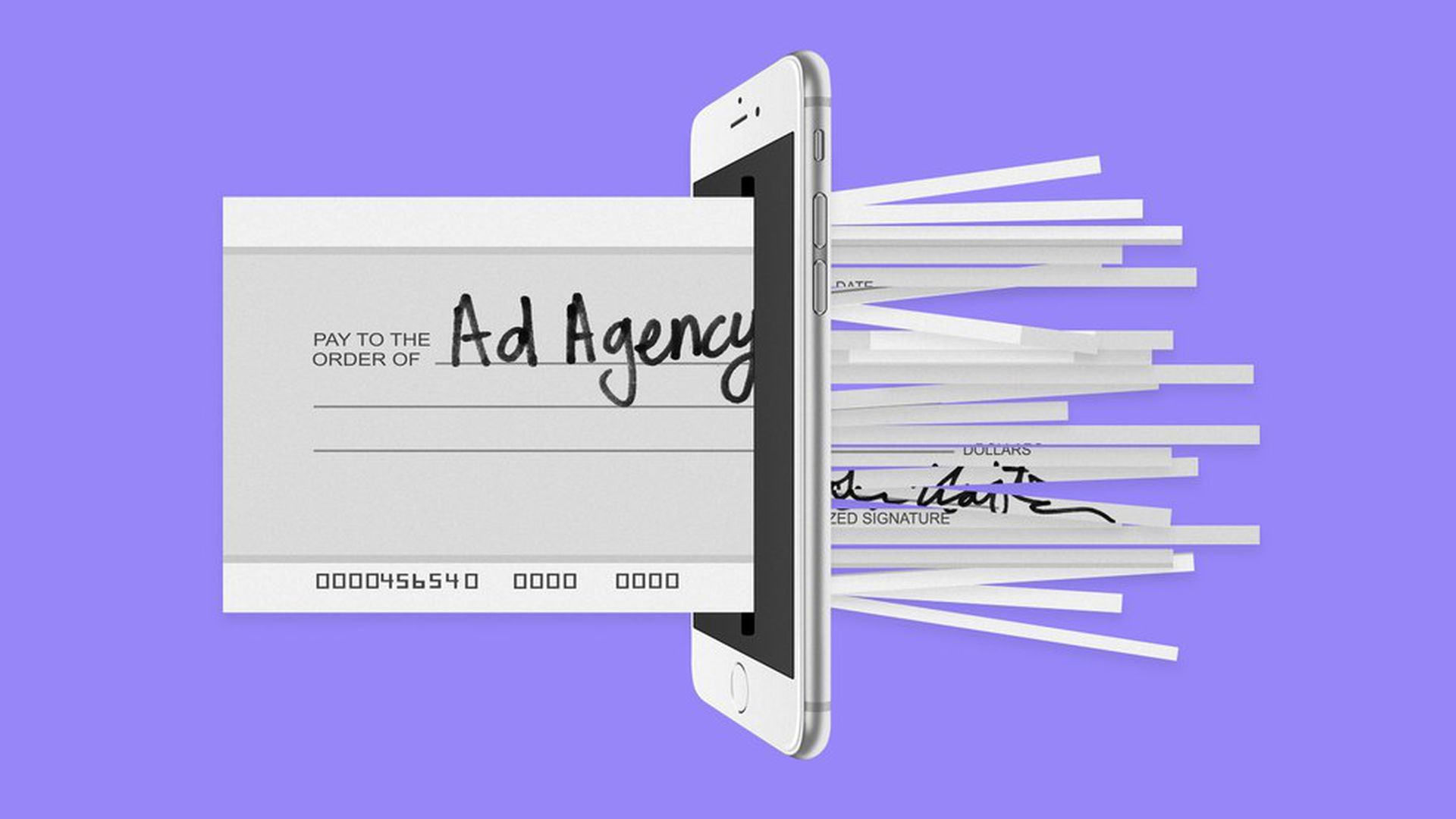 Ad agency bosses are pushing back on the latest big move by a consulting firm, Accenture, to move into the automated ad-buying and placement space.
Why it matters: Some of the biggest advertising holding groups have been hit hard by a slew of changing market dynamics, including new competition from consultancies for digital ad buying and placement.
Shares for WPP, Omnicom, IPG and Publicis Groupe fell significantly Wednesday after the news was announced.
Accenture announced last week that it's increasing its focus and investment in the programmatic in-housing and media planning and buying arena with Accenture Interactive Programmatic Services. Ad agencies and interest groups argue this creates a conflict of interest, as Accenture also conducts audits of advertising companies.
Yes, but: Some of this competitive reaction could be overblown. Of the six major factors contributing to ad agency decline, Brian Wieser, Senior Research Analyst for Advertising at Pivotal Research Group doesn't think consulting competition is as damaging as brands taking digital businesses in house, or the slow growth of major brands to direct-to-consumer upstarts.
"Competition with IT services and consulting firms probably doesn't have a huge impact, but it might be having one measured in tenths of percentage points," Weiser wrote in an investor note about agency growth last month.
Case-in-point: Nearly two-thirds of brands purchasing ads through programmatic means have fully or partially moved the function in-house, according research from the Interactive Advertising Bureau.
In response to their critiques, Accenture says its Media Management business is run independently and is not part of its marketing services business.
4. Star Wars slumps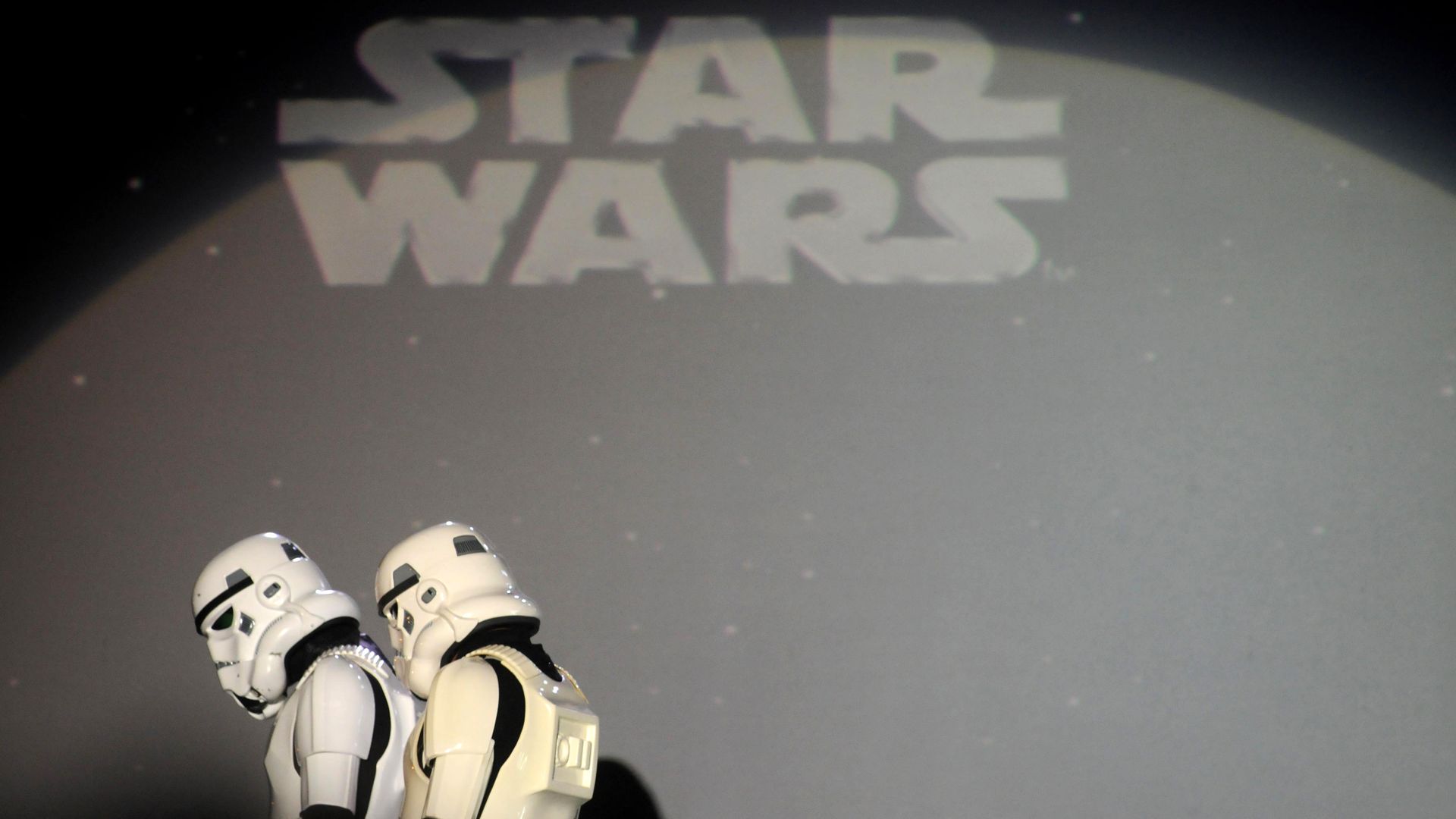 The latest Star Wars movie, "Solo," is estimated to gross $101 million over Memorial Day Weekend, a record low for the franchise, CNBC reports.
The big picture: Star Wars films have historically been huge successes for Disney, but "Solo: A Star Wars Story" has performed far below expectations in the U.S. and overseas. Last week, Disney estimated the film would gross as much as $150 million over the holiday weekend, Axios' Stef Knight writes.
Internationally, Solo grossed $65 million, with just $10.1 million from China, one of the world's largest film audiences.
The budget for the film ended up well past $250 million with a director switch-up in the middle of production.
Despite failing to meet expectations, "Solo" is still leading ticket sales in North America this weekend at $83.3 millionm CNBC adds, followed by "Deadpool 2" at $42.7 million and "Avengers: Infinity War" at $16.5 million.
Star Wars: The Last Jedi, the last film of the series before Solo, has grossed over $1.31 billion to date, per Forbes.
Why it's happening: Former Amazon Studios lead Matthew Ball tweets, "Much of the profit problem comes from Solo's costly reshoots, but the rapidly declining estimates suggest poor word-of-mouth, reviews and lackluster marketing (awareness not the prob)."
5. June's Media M&A dance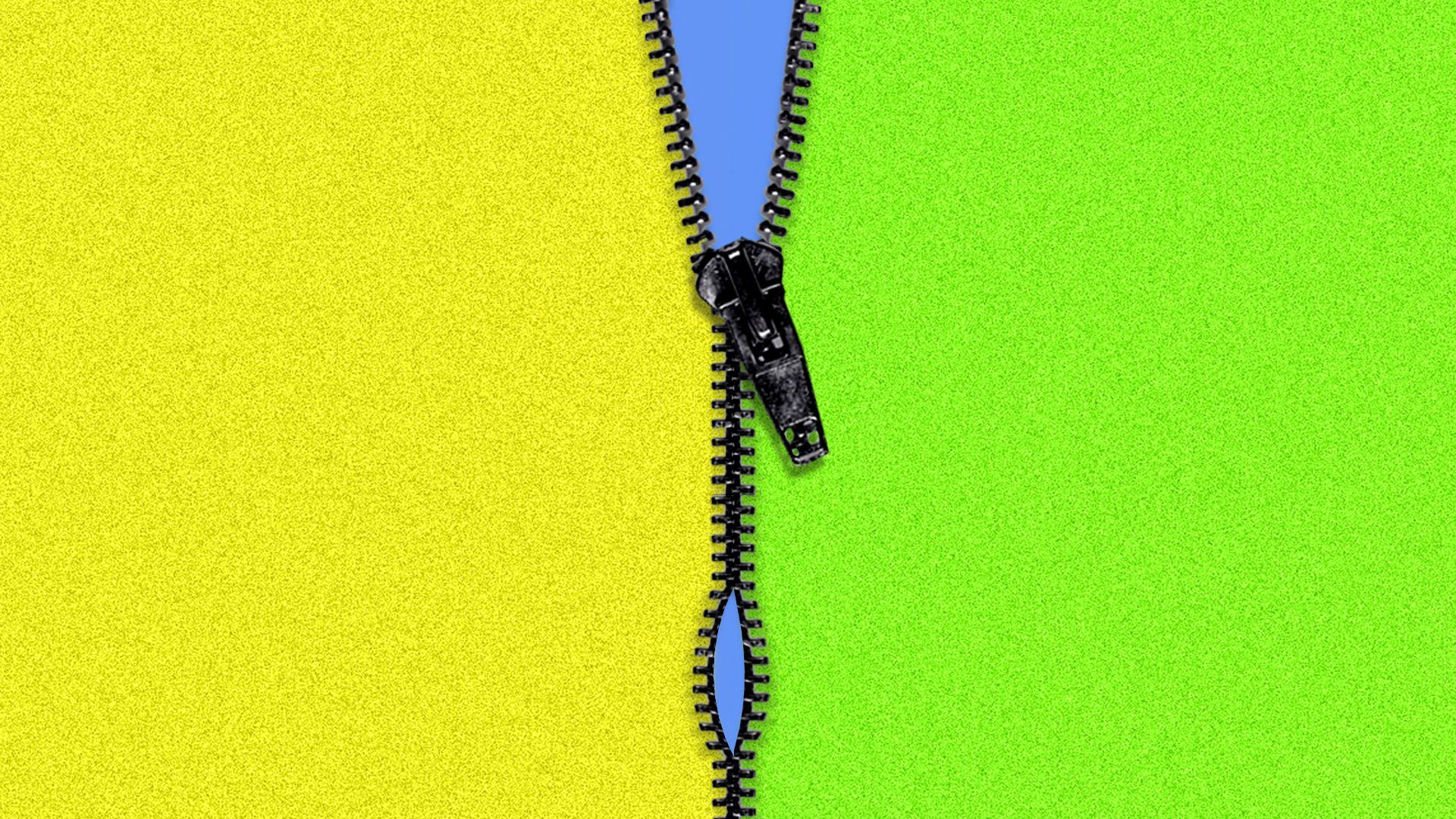 June will be a telling month for the future of media.
June TBD: The DOJ is in process of approving Sinclair divestiture proposal and reports have suggested that it will make a decision in the next few weeks.
June 12: AT&T/Time Warner decision deadline in the U.S.
June 13th: 21st Century Fox/Sky Broadcasting decision deadline in the U.K.
Why it matters: Most major media deals that analysts and experts thought would be sure bets have taken unexpected turns in the past month, introducing new possibilities of what the future of media could look like for decades to come.
The bigger picture: Nearly every deal is dependent on the outcome of another pending merger in the space. With a limited number of telecom, tech and TV companies in the mix, the fight for survival has created a game of merger musical chairs.
The Netflix threat: Many of these companies are exploring mergers to take on Netflix's streaming power and scale. Netflix surpassed both Comcast and Disney last week in market value.
The latest pieces of drama to unfold:
Comcast/Fox said last week it's preparing all-cash bid for Fox, hoping to to edge out Disney for the $52 billion of entertainment assets in the U.S.
Fox/Sky: The news about Comcast's bid for Fox in the US comes just days after UK Sec. for digital, culture, media and sport said Comcast is unlikely to face the same regulatory scrutiny as Fox has in its $31 billion bid for Sky News.
CBS/Viacom: CBS is still in a nasty legal battle with its parent, National Amusements, and majority Shareholder, over a lawsuit that would stop the broadcaster from merging with its former sister company, Viacom. A Delaware judge is currently reviewing the case. The Wall Street Journal reports that tensions have been high for over a decade.
Sinclair/Tribune is still waiting for the DOJ's approval of divestitures it made to Fox in order to get its proposed Tribune Media merger green-lighted. A decision is expected to come soon, according to Broadcasting & Cable but the decision is also still sitting with the FCC, which is time-sensitive for Sinclair.
6. Unplugging to the next level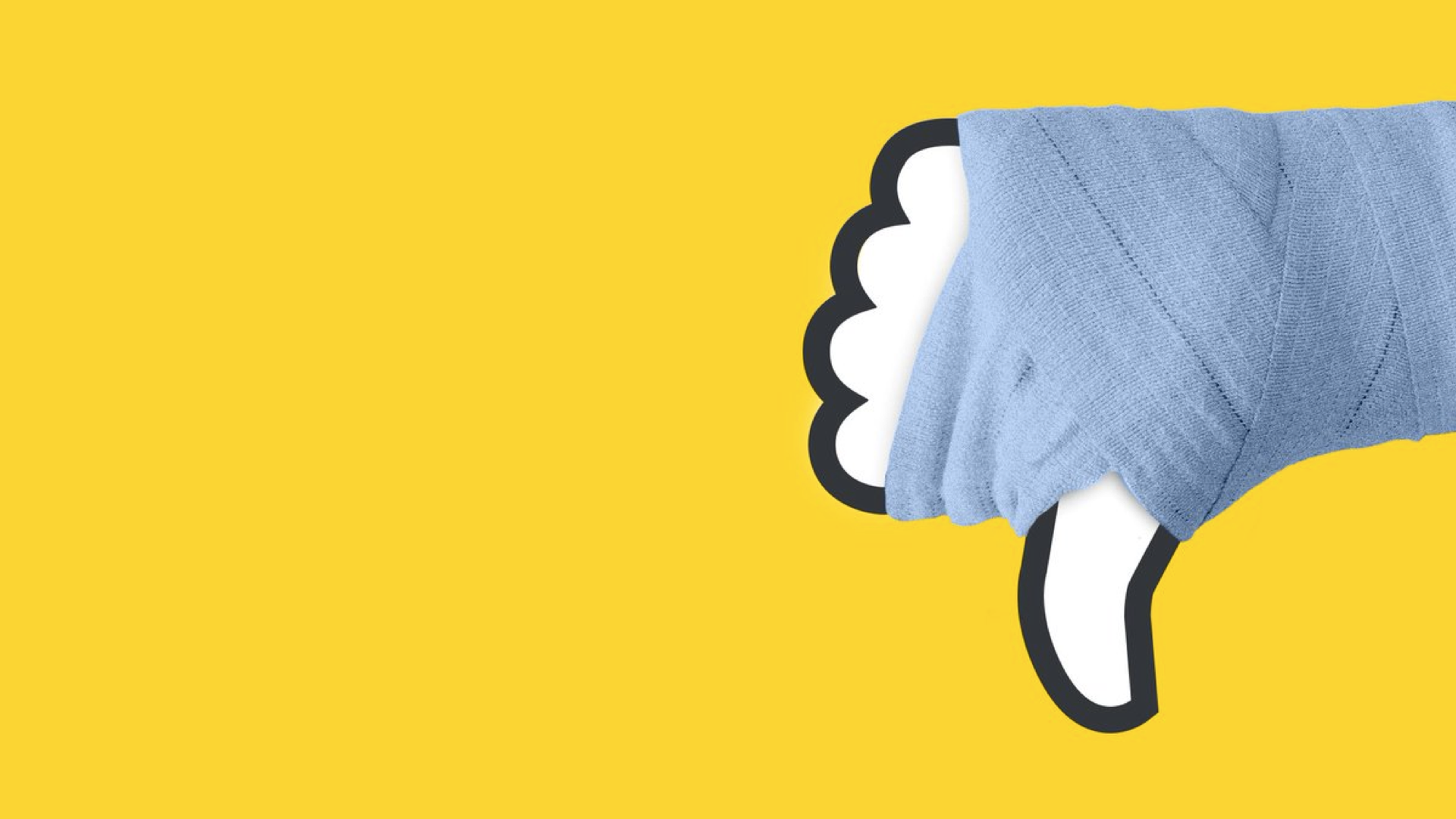 The entire country of Papua New Guinea will have access to Facebook turned off for a month in order to study the platform's impact on fake news and the spread of misinformation, according to the Papua New Guinea Post-Courier.
Why it matters: The directive from the Communications and Information Technology Department is meant to give the government the ability to the impact of the social media site on users.
Communications Minister Sam Basil says it can look at the possibility of creating a new social network site for Papua New Guinea citizens specifically to use with genuine profiles.
"If there need be then we can gather our local applications developers to create a site that is more conducive for Papua New Guineans to communicate within the country and abroad as well," he said.