Axios Media Trends
April 20, 2021
Today's Media Trends is 1,476 words, a 5.5-minute read. Sign up here.
Situational awareness: Tribune Publishing terminated discussions with hotel magnate Stewart Bainum for a bid to buy its local newspapers, after a Swiss billionaire backed out.
1 big thing: Pandemic drives record news media unionizations
The COVID-19 crisis has triggered a massive uptick in news media unionization efforts, union leaders tell Axios.
More than 1,800 journalists joined NewsGuild and the Writers Guild (of America, East) in 2020, up from roughly 1,500 in 2019.
Why it matters: The trend is only going to grow bigger once people head back to work in-person, says Jon Schleuss, president of the NewsGuild.
Driving the news: Insider became the latest digital media company to organize when its U.S. editorial staff said it was forming a union with the NewsGuild of New York on Monday.
The big picture: More consolidation in the industry via SPACs and local news takeovers will also drive record unionization efforts.
"We have been organizing like crazy since the pandemic," says Lowell Peterson, Executive Director of the Writers Guild of America, East.
"It's going to explode," says Schleuss. "This will be a record year for unionization in the industry."
Three key trends have pushed journalists to unionize over the past year, union executives tell Axios.
Financial uncertainty
SPACS and consolidation
Social justice and diversity concerns
The bottom line: Peterson says news media unionization efforts have increased steadily over the past few years, but "it's been more intense during the pandemic."
2. Exclusive: Morning Brew shakeup
Morning Brew co-founder and CEO Alex Lieberman is becoming executive chairman and co-founder Austin Rief will take his place as CEO, Rief tells Axios.
The big picture: The changes come less than a year after Insider acquired a majority stake in Morning Brew. The upstart business newsletter outlet is now branching into podcasts, live events, and social video.
By the numbers: Rief says the company has flourished under its new ownership structure, and expects to nearly double in revenue this year.
Revenue: $20 million in 2020 and $13 million in 2019. This year, Rief says the company is expecting revenues "in the high $30 millions" while remaining profitable.
Subscribers: "Revenue across the board has increased dramatically," he says. "As has readership." Rief says the company now has 3 million subscribers across all of its five newsletters.
Verticals: The signature "Morning Brew" email drives the bulk of revenue; verticals like Retail and Emerging Tech are growing quickly.
Since the acquisition, the company has also added a number of new hires, bringing its staff total to nearly 100, up from from 65 last year. Rief says the majority of hires have been on the content side.
Moving forward, Lieberman will be focused on Morning Brew's culture, creating content, and publicly helping to steer the company via speaking engagements, participation in large sales deals and talent acquisition.
Rief will be responsible for the long-term vision for the business and to execute on the business day-to-day.
Between the lines: Rief says Morning Brew was not a part of its parent company Insider's unionization plan announced Monday.
3. Writer collectives gain steam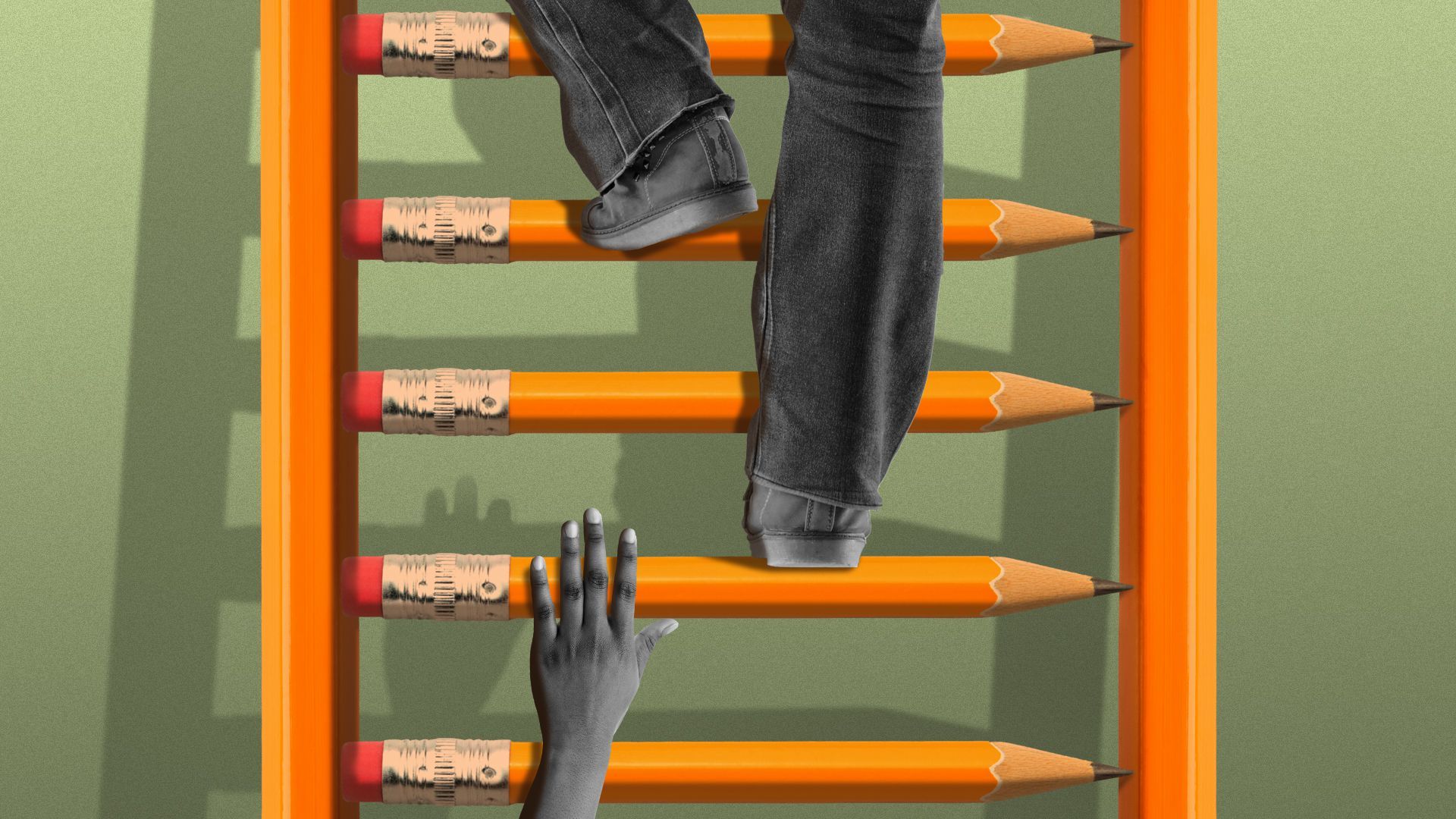 Independent writers are joining forces to create networks of shared resources to make it easier to strike out on their own.
Why it matters: Writer collectives create a sweet spot for journalists and pundits looking for the support of peers but more autonomy than a traditional newsroom offers.
Driving the news: A group of tech, media and culture writers recently launched Sidechannel, a server on the chat platform Discord. The group shares exclusive content with subscribers to the writers' individual newsletters.
Yesterday, Casey Newton, author of the Platformer tech newsletter and a member of the group, hosted Facebook CEO Mark Zuckerberg for a live chat on the platform.
The big picture: Other writer collectives are gaining momentum as the creator economy grows stronger.
Every, a newsletter bundle that launched on Substack last year but has since moved to its own platform, has 12 publications and 21 writers. The collective splits pay between the writers based on reader surveys that indicate who they sign-up to read, co-founder Nathan Baschez, a Substack alum, tells Axios. Baschez co-founded the collective with Dan Shipper, an enterprise software entrepreneur. The collective has 2,400 subscribers paying $200 per year.
Study Hall, a subscription newsletter, listserv, and digital community for the media industry, relaunched in 2018 and now has over 6,000 subscribers, co-founder Kyle Chayka tells Axios. Chayka launched Study Hall in 2015 with P.E. Moskowitz as a co-working space.
The bottom line: "The personality cult model isn't the only viable model," Chayka says. "The goal of this is to show that newsletters and small-scale media operations aren't just one person."
4. Exclusive: AP building local news collaborative
The AP is doubling down on its local news experiment called StoryShare, which helped newsrooms quickly share information around COVID, AP deputy managing editor for U.S. News Noreen Gillespie tells Axios.
The big picture: There are now more than 130 newsrooms participating in the program across geographic networks in Colorado, Upstate New York, Oregon, New England, West Virginia, Illinois, and more.
The AP hopes to have 20 of these "networks up and running by the end of 2021," Gillespie says.
In coming months, the network will expand from geographic networks to topical ones.
Newsrooms will be able to create networks where they can share stories, photos, videos, etc. around topics as specific as a single storm or as broad as something like gun control or climate change.
The program, initially funded via a grant from the Google News Initiative, is facilitated by the AP, but the participating newsrooms in the networks decide how much they want to share.
What's next: The networks are available for free for local newsrooms that are AP clients or non-profits. Non-AP customers can access the networks through grants or a fee.
"Down the road, we could address monetization, but right now this is about giving customers the capability to launch networks and improve coverage."
The bottom line: "There are moments when we need to prioritize collaboration over competition," Gillespie says.
Go deeper: Local news moves to the inbox
5. Competitors close in on Netflix in U.S.
Analysts are bullish ahead of Netflix's Q1 earnings Tuesday, but there's no question that the streaming giant will need to rely heavily on subscriber gains abroad in order to maintain its lead in the streaming wars.
Driving the news: The percentage of new streaming subscribers in the U.S. signing up for Netflix has declined since the onset of the pandemic, thanks to increased competition from new streamers, according to data from Kantar.
HBO Max's decision to put all of its Warner Bros. films on its streaming service in conjunction with their theatrical debut has boosted new sign-ups.
Disney+ hits like "WandaVision" helped the streamer surpass 100 million subscribers earlier this year.
The real question, Bloomberg's Lucas Shaw notes, "is whether this loss of share means interest in Netflix is sagging." New entrants to the streaming battlefield doesn't have to be a loss for Netflix.
What to watch: Analysts will want to know more about how price increases and password-sharing crackdowns have impacted financials and subscriber growth.
6. Clubhouse gets competition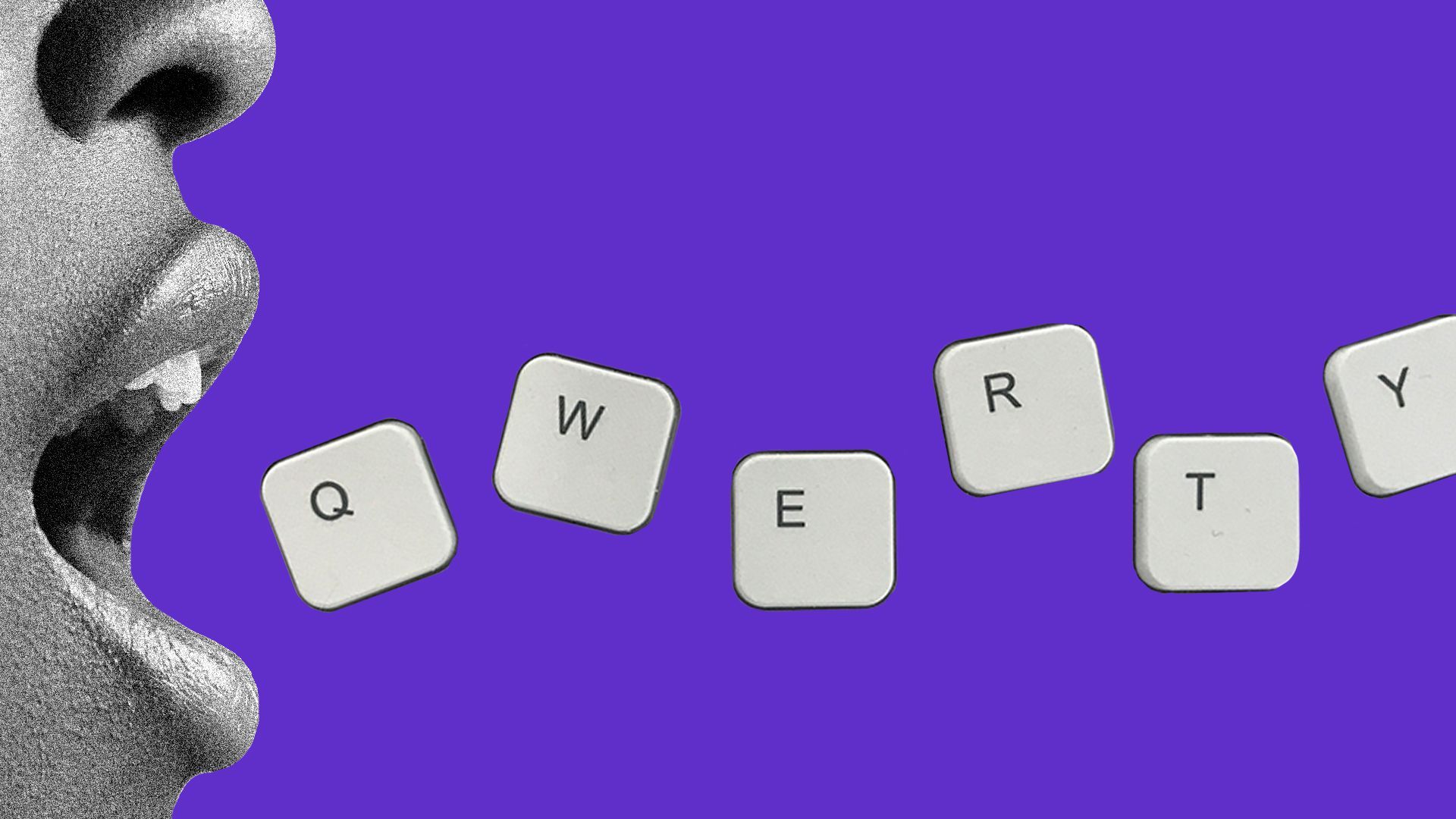 Facebook CEO Mark Zuckerberg announced a series of upcoming audio products Monday as the social media giant joins a growing list of platforms looking to take advantage of the pandemic-fueled audio boom, Axios' Ina Fried and I write.
Details: Speaking to a community on the chat app Discord hosted by independent journalist Casey Newton, Zuckerberg provided a product roadmap for how it plans to build out its audio suite in the next 3-6 months. (Vox first reported the plan Sunday.)
Soundbites: Facebook's new short-form audio product will serve users stream of brief clips, similar to TikToks or Reel videos but for audio.
Podcasts: Zuckerberg says Facebook is going to build a podcast discovery tool for creators to share their podcasts and for users to consume and discover podcasts on Facebook.
Live audio: Zuckerberg suggested there will be ways live audio can help Facebook boost the creator economy.
Yes, but: A sharp slowdown in the growth of Clubhouse downloads last month, as measured by Sensor Tower, could be a red flag that the market may not be big enough to support all the coming entrants.
Twitter has its Clubhouse-like feature called Spaces.
Reddit on Monday announced Reddit Talk.
Apple is likely to have something to say in the audio space during today's product launch event.
7. Bloomberg Media hits 300k subscribers
One to watch at this year's Upfront and Newfront advertising presentations (held virtually again in 2021): Bloomberg Media.
Bloomberg will host its first-ever Upfront presentation exclusively for its streaming network "Quicktake."
Most media companies are leaning into their streaming products as a part of their presentations this year.
Why it matters: Quicktake helps Bloomberg Media reach more potential subscribers. The streaming service has also helped the company boost its ad revenue over the past year.
Chris Paul, Scott Galloway and Imran Amed have recently been tapped to host shows for the network.
Driving the news: Bloomberg ended Q1 with more than 300,000 active subscribers, up from 250,000 in Q4 2020, executives tell Axios. 
Bloomberg Media CEO Justin Smith says that the company's revenue is up 30% from this time last year.  
The bottom line: "Q1's really strong year-over-year revenue rise versus a pre-pandemic quarter is the result of that strategy, and it's spurred by growth in every area from advertising to subscriptions and live events, says Smith.
8. Split-screen reality: Cable coverage of Chauvin
Go deeper: Chaos in Minneapolis as journalists face police harassment