Axios Media Trends
November 12, 2019

Today's Media Trends is 1,743 words, a 7-minute read. Sign up here.
1 big thing: The Boomers' media behemoth
AARP, formerly known as The American Association of Retired Persons, is one of the largest media companies in the country, bringing in more than $174 million annually in media-based advertising revenue, according to public filings.
"OK millennials. But we're the people that actually have the money," Myrna Blyth, senior vice president and editorial director of AARP Media, told Axios, referencing the popular "OK boomer" tagline that youngsters are using to poke fun at older people online.
Why it matters: The non-profit's print and digital presence makes it one of the most widely-consumed media properties in the U.S.
"Our demo drives $7.1 trillion in annual economic activity each and every year," says Blyth.
By the numbers: According to the association's most recent financial filings, in 2017 the company made:
$142 million in print advertising between its two magazines
$32 million in digital advertising
$350,000 in revenue from its video studio
By comparison, media giant Vox Media — which houses popular brands like Vox, The Verge, and Eater — made around $185 million in revenue last year, per The New York Times.
AARP makes roughly $299 million annually on membership dues, which cost about $16 yearly per person. AARP has nearly 38 million members.
What's next: Like many of today's digital media companies, AARP has built a digital video studio.
They have more than 120,000 subscribers to their YouTube channel.
Their first full-length film "Care to Laugh" debuted last October at the Heartland International Film Festival.
Be smart: Similar to many other big enterprises that have invested in media, like Amazon or Apple, AARP's investment isn't just about the advertising money. It's about providing content so that it can continue to collect membership dues.
Read more about the "The Future of Retirement" in an Axios special report coming this weekend. Sign up here to get it in your inbox.
BONUS: By the numbers
"AARP The Magazine," which distributes bi-monthly, surpassed "People" as the most-circulated magazine in the United States in 2017.
2. Struggling media companies pivot to non-profits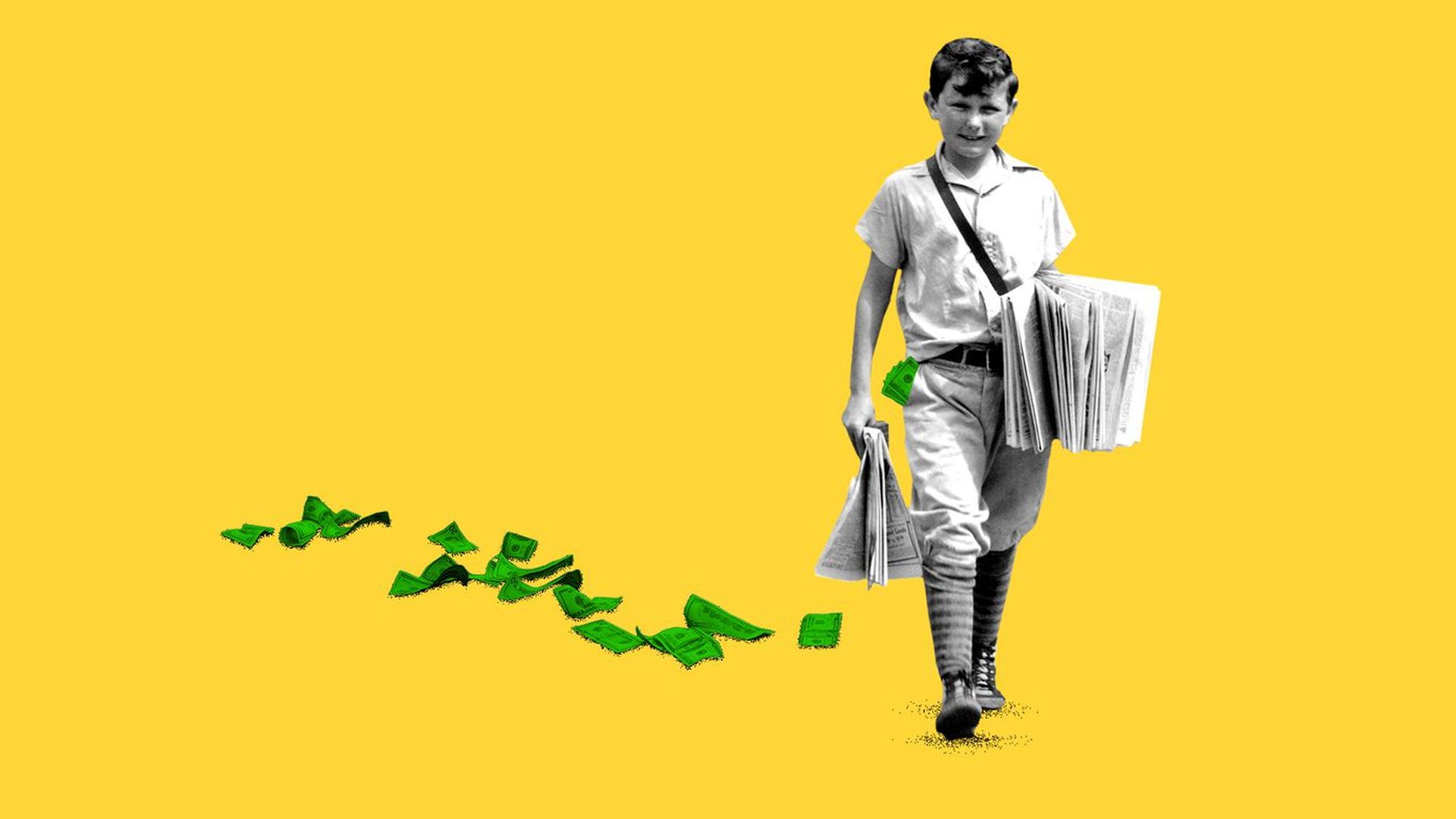 Media companies are looking to transition into the non-profit world for survival, as non-profits can accept donations while still selling advertising space, like AARP.
Driving the news: A small Quebec newspaper called The Gleaner, facing near collapse, was salvaged by a community that instead worked together to pivot the for-profit media company into a non-profit, Nieman Lab reports.
A similar scenario played out in the U.S. last week, when the Salt Lake Tribune became a non-profit so that it could start soliciting donations.
"The current business model for local newspapers is broken and beyond repair," said Tribune Publisher and former owner Paul Huntsman."We needed to find a way to sustain this vital community institution well beyond my ownership, and nonprofit status will help us do that."
Yes, but: While some non-profits have major media presences, like AARP and Smithsonian, others have struggled to maintain strong media footprints.
The Center for American Progress, for example, shut down its media outlet ThinkProgress earlier this year.
3. Scoop: IAC's plan to build out $200 million mobile unit
The digital media empire owned by media mogul Barry Diller has been quietly building a profitable mobile apps division that's on track to bring in about $200 million in annual revenue.
Interactive Corp. (IAC) has been building and acquiring roughly 8 consumer-facing mobile apps per year for the past 5 years, sources tell Axios. 
Sources say the company plans to add another round of around 8 apps this year, either by acquiring them or building them itself.
Between the lines: The company is looking to acquire apps in emerging categories, like mental health. Meditation apps similar to Calm or Headspace could be an area of investment, or even mood tracking or journaling apps.
How it works: IAC will give the mobile group, now called Mosaic, the money for the acquisitions, so long as Mosaic pays IAC back.
The company builds most of its apps, or acquires talent to rebuild them. It has done 5 full-scale app and/or app development shop acquisitions over the past 5 years, about one acquisition per year.
All of the current apps are non-gaming. Most serve as utilities for users, a similar strategy that IAC has used when acquiring media companies for its utility content platform, Dotdash.
Its most successful mobile app to-date is "Robokiller," the top spam-blocking app in the Apple and Google Play stores.
It also owns iTranslate, the second-most popular translating app in both stores.
By the numbers: In total, all of Mosaic group's apps total around 4 million paying subscribers.
For comparison, the dating app Tinder — which is also majority owned by IAC through its subdivision "Match Group," has around 5.7 million paid subscribers.
About 330 people work within IAC's mobile division, 56% as engineers.
Currently, Mosaic houses more than 40 mobile apps.
4. Disney+ officially launches
Disney+, the streaming service from the Walt Disney Company, officially launched today in the U.S., Canada, and The Netherlands.
Yes, but: Early reports suggest the technology for Disney+ already began crashing early into the hours on launch day.
Why it matters: Disney executives assured stakeholders that the streaming franchise would be a seamless experience for consumers beginning on Day 1.
Disney paid $1.58 billion in 2017 for its remaining stake in BAMTech, a tech streaming service that was supposed to seamlessly power the Disney+ and ESPN+ experiences.
Analysts had considered whether Disney's tech would be strong enough, but weren't anticipating this many reports of disfunction from the service by users on the first day.
The big picture: The service will the flagship product that will define the decades-long career of Disney chief Bob Iger.
On an earnings call last week, Iger called the launch of Disney+, Iger called the launch "one of our most ambitious initiatives to-date."
What's new: For $6.99 per month, subscribers will have access to nearly 500 films and 7,500 episodes of television from Disney, Pixar, Marvel, Star Wars, National Geographic.
Our thought bubble: Disney is most competitive thanks to its content offerings and competitive pricing, costing less than Netflix and Amazon Prime — and its bundled service costs the same as Netflix's most popular subscription tier.
The official entrance of Disney into the streaming wars will be the start to a long push by traditional content companies to oust Netflix as the top on-demand streaming company.
Between the lines: Netflix is one of the few companies left in the streaming wars that's investing in content to sell, well, content. Most of the other streamers are using streaming to sell other stuff, like merchandise, phones, or internet plans.
Disney will use streaming to promote its biggest franchises, like Star Wars, Marvel and Pixar, so that it can sell more tickets to cruises, theme parks and merchandise.
AT&T will use streaming to sell wireless plans.
Comcast will use streaming to sell internet and Pay-TV plans.
Amazon uses streaming to sell Amazon Prime Memberships
Apple uses streaming to sell phones.
Go deeper: Disney strikes key deal with Amazon ahead of Disney+ launch
5. Fringe frets over Bloomberg's bucks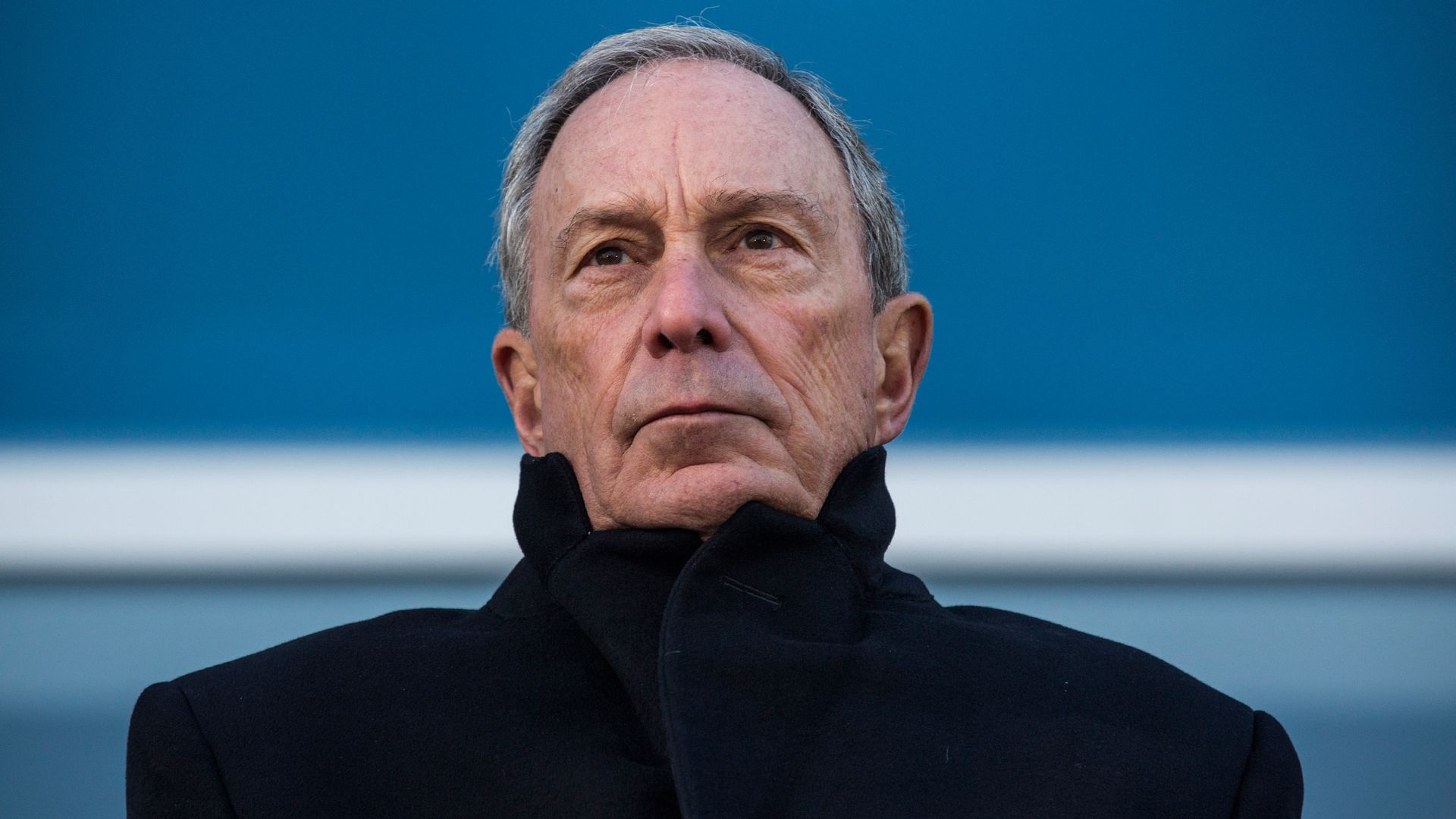 Since entering the presidential fray last week, billionaire Mike Bloomberg has become a popular topic of on fringe internet forums, where users have dished about what his war chest could mean for the race, according to data provided to Axios from social intelligence firm Storyful.
Why it matters: Discussions on Reddit, as well as fringe-right sites 4chan and Gab, discuss whether Bloomberg's well-financed entrance into the race will upend President Trump's second bid for The White House.
On Reddit, the most popular discussion — amassing over 1,400 comments since it started on November 8 — is titled "Michael Bloomberg, the Billionaire No One Likes, Is Here to F*** Up 2020. That title came from a Vice article that published with that headline on November 7th.
The most upvoted comment criticized Bloomberg and said he just had "the money to make sure everyone pays attention to him."
On 4chan, a thread started on November 7 entitled "It's happening, It's over" had multiple comments stating Bloomberg's indication he would enter the race was a prelude to Hillary Clinton joining as well. 
The big picture: Bloomberg's candidacy is picking up steam online.
Bloomberg received more mentions across Twitter, public Facebook pages, Reddit, Gab, and 4chan between November 5 and 10 than Cory Booker and Amy Klobuchar combined, according to analysis from Storyful senior journalist Catherine Sanz.
Be smart: For Bloomberg Media, which has long had a rule that the company can't cover Michael Bloomberg itself, coverage of Bloomberg's candidacy is complicated.
According to Politico's Michael Calderone, "Bloomberg News has no idea how it will cover Bloomberg candidacy."
According to The Wall Street Journal, Bloomberg would likely cover him like they covered him as mayor, which included coverage of Bloomberg as a candidate through a dedicated correspondent and a disclosure about the media company's ties to the politician.
What's next: According to an internal memo obtained by NBC News' Claire Atkinson, "If Bloomberg runs for president, a management committee will run his company."
6. Tech pivots to wellness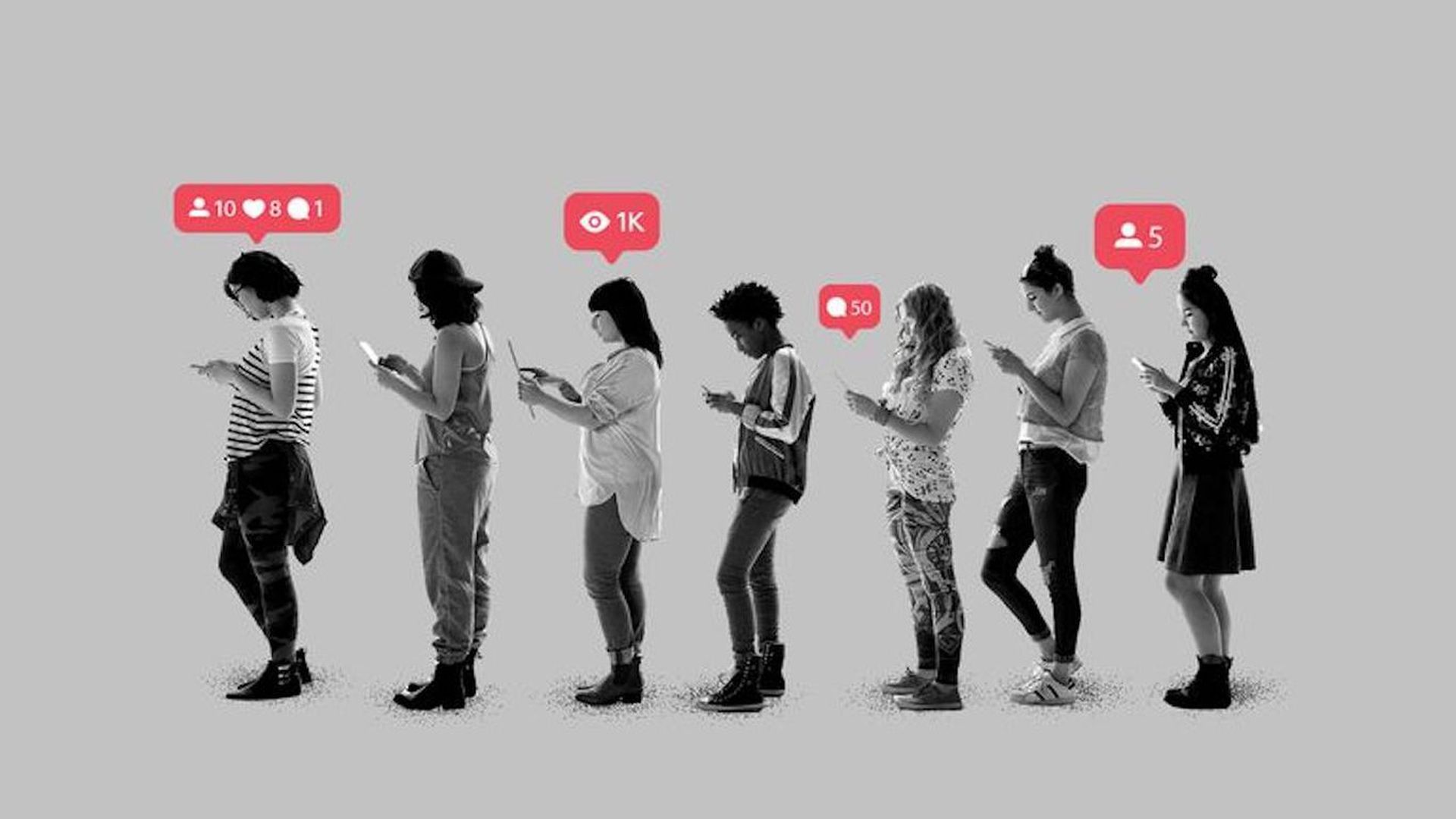 Several of the biggest social media platforms are beginning to test changes that cut down on scorekeeping, discourage harassment and aim to improve users' well-being.
Why it matters: The unwinding of features such as public "like" counts could have a major impact on the multi-billion dollar businesses of social media companies, as well as the millions of brands and creators that rely on those features to fuel their own businesses.
Driving the news: Instagram will begin testing the removal of public "like" counts on its platform in the U.S. this week, Instagram head Adam Mosseri said last week at a Wired event.
Twitter is also deploying a series of tests to motivate users to engage more positively and cut down on harassment and bullying.
YouTube recently updated its terms to give it more power to boot accounts that could be causing harm off the platform.
Between the lines: These efforts aren't totally altruistic. The platforms' high-engagement environment is burning out some users.
What's next: One big question will be how these changes affect the millions of online creators and businesses that rely on "like" counts and similar stats to optimize their businesses.
7. Nielsen splits
Nielsen Holdings, a $7.5 billion company known best for its decades-long position as the leader in television measurement, announced Thursday that it would spin off its retail measurement business, called Nielsen Global Connect, into an independent, public company.
Nielsen's Media Connect business, which measures media and advertising consumption, would remain as its own independent, publicly-traded business.
Why it matters: Despite criticism about whether its TV measurement tactics are outdated, Nielsen's media arm has been outperforming its retail counterpart lately, which measures consumer sentiment about goods and retail sales.
That division has been negatively impacted by the decline in traditional retail and increased competition. Meanwhile, competitors to Nielsen's media business, like Comscore, have struggled.
8. 1 fun thing: "Sesame Street" celebrates 50 years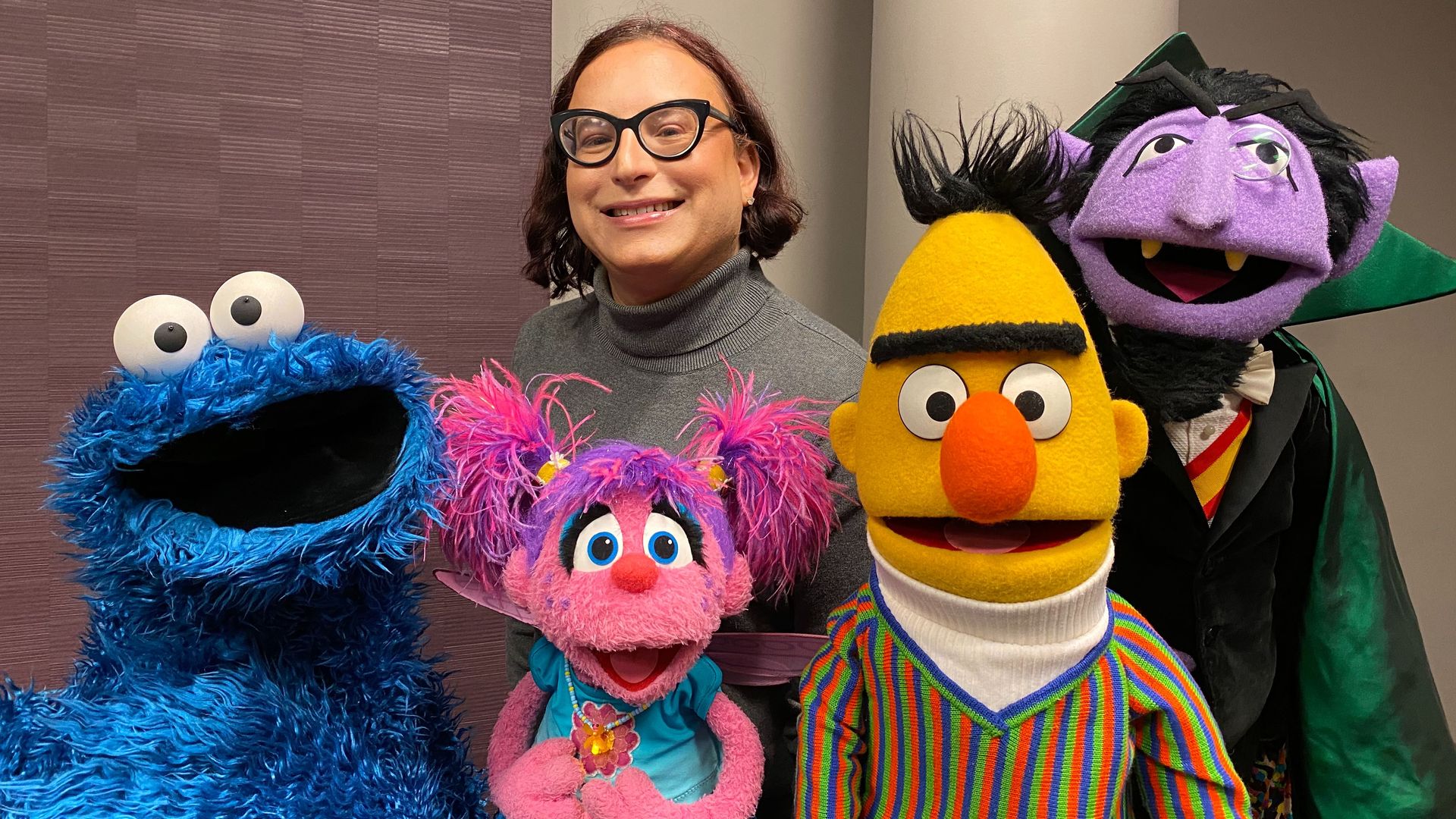 "Sesame Street" officially turns 50 this weekend. That's 50 years of Bert and Ernie, 50 years of Oscar and Big Bird, and 50 years of expanding minds, stretching boundaries and occasionally stirring up controversy, Axios' Ina Fried writes.
Why it matters: As was the original intent, "Sesame Street" has played a huge role in teaching generations of kids not only how to read and count, but also about the world around them.
"The wonderful thing about Sesame Street is there are birds and monsters and people and fairies and all kinds of wonderful different kinds of people that live together and we all have a great time."
— The Count